UC San Diego Researchers Receive $5.7M for Climate Action Projects
By:
Media Contact:
Published Date
By:
Media Contact:
Share This:
Article Content
Three teams led by researchers at the University of California San Diego received $5.7 million in climate action seed grants from the University of California on Aug. 23, 2023. The grants aim to spur implementation of solutions that directly address state climate priorities.
One team, led by Patricia Hidalgo-Gonzalez, received close to $2 million to support electric utilities and disadvantaged communities to make distribution networks resilient against climate change. Another team, led by Shengqiang Cai, received $1.7 million to develop biodegradable but durable hydrogels to help retain water in small farms, as a way to combat drought. Both Cai and Hidalgo-Gonzalez are faculty members in the Jacobs School Department of Mechanical and Aerospace Engineering. A third team, led by Ilkay Altintas, San Diego Supercomputer Center Chief Data Officer and Halıcıoğlu Data Science Institute Faculty Fellow, received close to $2 million to scale science-driven vegetation treatments for a wildfire-resilient California.
"As the state's preeminent research institution, the University of California is proud to partner with the state to pursue our shared climate goals. The innovations catalyzed by the Climate Action awards will make all of our communities safer, more sustainable, and more resilient," said UC President Michael V. Drake. "I am grateful to the state Legislature and Gov. Newsom for providing funding to support this critical research on climate change in California."
The grants are part of a partnership between the University of California and the state. The UC San Diego teams are part of a cohort of 34 that received a total of $56.2 million in funding.
"With these investments, California is harnessing the ingenuity of our world-renowned universities and people to deliver climate action across our state," said Governor Gavin Newsom. "California is leading the charge in tapping our natural resources to protect our people, our communities, and our planet."
The grant awards align with state priorities to advance climate resilience and social equity, particularly in communities where the effects of climate change are felt most acutely. These state priorities align with UC's long record of initiatives to mitigate the impacts of climate change. The selected projects utilize both high-tech and people-centered solutions to the climate crisis and include a broad range of community voices.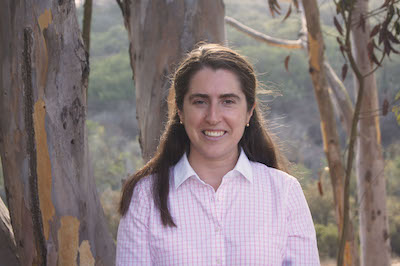 Disadvantaged communities are often the locations where power is first turned off and last turned back on during public safety power shut offs due to wildfires and other extreme weather events. Adopting distributed energy resources, such as solar panels, would help these communities become more resilient to power shut offs, but the rate of adoption has been low.
Hidalgo-Gonzalez leads a team from UC San Diego, UC Santa Barbara, UC Berkeley, the National Renewable Energy Lab, Lawrence Berkeley Lab and GridLab, to address this issue. They will first seek to better understand the communities' perspectives on distributed energy resources and levels of adoption. They will then use these survey results and high resolution geographical data, such as rooftop availability, to design feasible configurations of microgrids and co-optimize the operation of communities' distribution networks with the entire California grid to maximize resiliency and equity. Researchers will also examine how economic incentives can be designed to benefit disadvantaged communities.
"Achieving resiliency in California's electricity grid will not only require a technical redesign of our grid's infrastructure and operation, but also a nuanced understanding of the barriers to climate action and local resilience for communities," researchers said.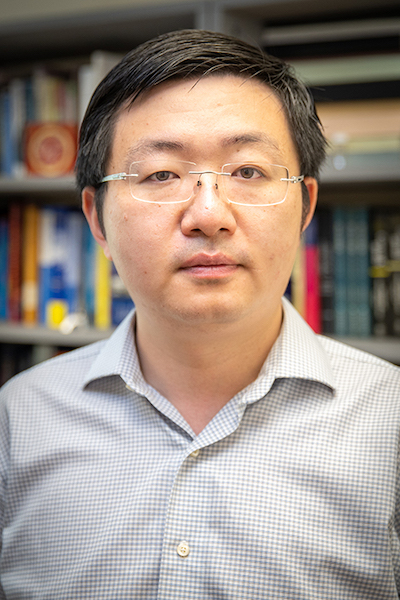 A team led by Cai will work with Southeast Asian, Latino and Black farmers in Fresno and Tulare counties, who grow specialty produce on diversified, small-scale farms. These growers face significant challenges in times of drought. Large areas in these counties have sandy soils with limited capacity to hold water, which leads to frequent irrigation to grow crops.
Cai's team will develop low-cost hydrogels, derived from agricultural waste, that will function as an autonomous water retention measure for small farmers.
"Our project will directly strengthen protections for climate-vulnerable communities," Cai said.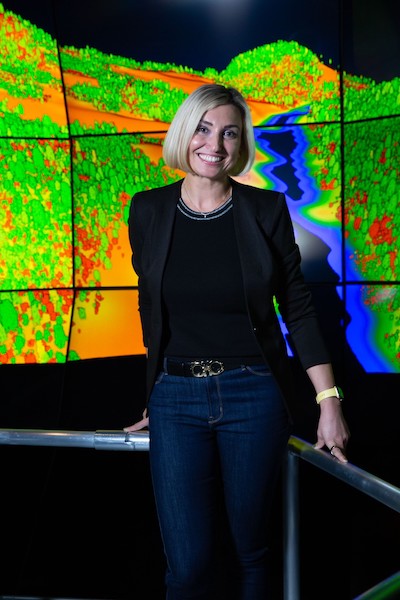 San Diego Supercomputer Center Chief Data Officer and Halıcıoğlu Data Science Institute Faculty Fellow Ilkay Altintas will lead a new project across several University of California sites with the California Department of Forestry and Fire Protection (CAL FIRE). The project, Scaling Science-Driven Vegetation Treatments for a Wildfire Resilient California, has been allocated almost $2 million as part of a California Climate Action Seed and Matching Award in alignment with four priorities within the California Climate Adaptation Strategy. Prescribed fire is an effective approach to reducing the intensity of wildfires when they do occur, thereby protecting both ecosystems and vulnerable communities under changing climate conditions.
"The WIFIRE Lab team at UC San Diego is excited about partnering with CAL FIRE, UC Berkeley, UC Davis and the University of San Francisco for this important work on a use-inspired approach to integrate next-generation science into existing systems for wildfire mitigation to help California carry out prescribed burns at the scale required to increase climate resilience," Altintas said.
Stay in the Know
Keep up with all the latest from UC San Diego. Subscribe to the newsletter today.