UC San Diego Names John M. Carethers as Vice Chancellor for Health Sciences
Media Contact:
Published Date
Media Contact:
Share This:
Article Content
University of California San Diego named John M. Carethers as the vice chancellor for Health Sciences (VCHS), effective January 1, 2023. Carethers will report directly to the chancellor and is part of the leadership team. He replaces David A. Brenner as vice chancellor for Health Sciences, who stepped down on July 1, 2022.
"I'm extremely pleased to welcome Dr. Carethers back to UC San Diego," said UC San Diego Chancellor Pradeep K. Khosla. "His collaborative approach, deep expertise and leadership will continue to expand and diversify the global prestige and distinction of our university's health sciences."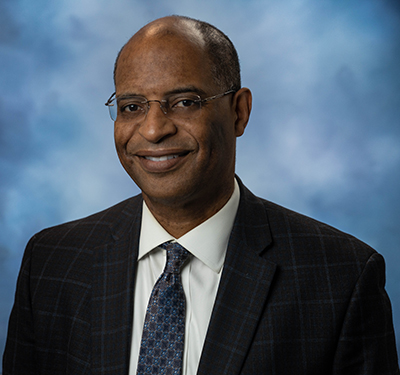 Carethers returns UC San Diego after a 13-year tenure at the University of Michigan, where he served as the C. Richard Boland Distinguished University Professor and the John G. Searle Professor and chair of the Department of Internal Medicine. He oversaw a $400 million+ annual budget, 930 faculty, 1,000+ departmental staff, $250 million in annual external research grants and contracts, and the integration of the department within the $5.8 billion University of Michigan Health System.
Prior to the University of Michigan, Carethers spent nearly 15 years at UC San Diego School of Medicine, eventually serving as chief of the Division of Gastroenterology. As a division chief, he doubled the size of the faculty, more than doubled the clinical wRVUs (a unit of measurement for value of common health care procedures) produced by the division, and doubled the division's National Institutes of Health (NIH)-funded portfolio. He extended the gastroenterology fellowship program to the Navy, Kaiser Permanente and Scripps Green trainees and expanded the division's NIH T32 grant to include pediatric gastroenterology. He secured an inaugural NIH-funded Gastroenterology Center Grant that allowed the division to grow scientifically and partner with other local institutions such as the La Jolla Institute for Immunology (formerly the La Jolla Institute for Allergy and Immunology), Scripps Research Institute and the Burnham Institute.
"I am honored to return to San Diego and lead UC San Diego's Health Sciences into its next chapter of excellence," said Carethers. "I see opportunity to work with staff and faculty, health science leaders, Chancellor Khosla and its phenomenal academic health system to help create and execute a vision for its future, and to continue to attract the best students and trainees to learn at UC San Diego's three health science schools, and provide world-class care to patients.
"I am thrilled to join the outstanding team at this esteemed and forward-thinking institution."
On the national scene, Carethers has served as president for both the Association of American Physicians and the American Gastroenterological Association. He served as chair of the Minorities in Research Council of the American Association for Cancer Research (AACR), where he developed and co-chaired the programming for the 8th and 10th Science of Cancer Health Disparities conferences, and commenced and contributed to the inaugural (2020) and subsequent (2022) AACR Cancer Health Disparities Report and its presentation to the United States Congress. He is an elected member of the National Academy of Medicine.
In his new role as vice chancellor, Carethers will focus on the overarching strategy for all of Health Sciences, working with the chancellor, campus and health system leadership on expanding UC San Diego Health's clinical enterprise, fostering research collaborations, enhancing educational opportunities, and expanding philanthropic participation. Health Sciences includes the School of Medicine, Skaggs School of Pharmacy and Pharmaceutical Sciences, The Herbert Wertheim School of Public Health and Human Longevity Science, and UC San Diego Health.
Stay in the Know
Keep up with all the latest from UC San Diego. Subscribe to the newsletter today.