UC San Diego Named Top 10 Public University by U.S. News & World Report
Campus recognized for supporting veterans, plus undergraduate computer science and engineering programs earn high marks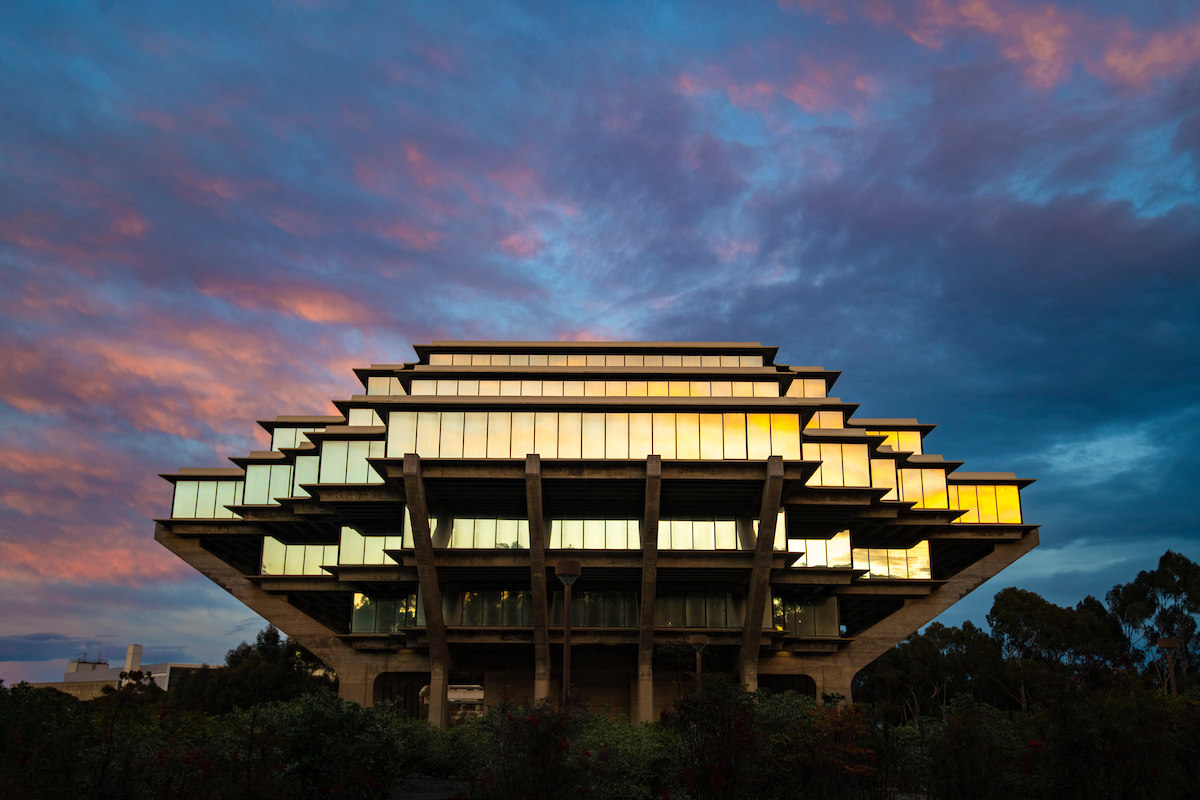 Published Date
Article Content
U.S. News & World Report has once again named the University of California San Diego among the best colleges in the country. Released today, the U.S. News & World Report 2022 Best Colleges rankings listed UC San Diego as the nation's eighth best public university. The school also ranks 13th among best colleges for veterans, moving up two spots from last year.
Overall, UC San Diego was ranked No. 34 in the complete list of over 300 private and public universities in the nation, jumping one spot from the previous year.
"UC San Diego is an academic powerhouse, consistently recognized as a leading institution by organizations such as U.S. News & World Report," said UC San Diego Chancellor Pradeep K. Khosla. "These rankings reflect UC San Diego's commitment to academic excellence, the efforts of our skilled faculty, and the continued success of our students."
In the latest report, U.S. News once again published discipline-specific undergraduate rankings in computer science, engineering and business. The publication gave high marks to the campus' Jacobs School of Engineering, which is named 19th among engineering schools that offer doctorates. It is No. 11 among public schools. Programs within the school that rank in the nation's top 10 include Biocomputing/Bioinformatics/Biotechnology (1), Mobile/Web Applications (7) and Bioengineering/Biomedical (8). UC San Diego's undergraduate business program was ranked 49th, up from 53rd in the 2021 ranking.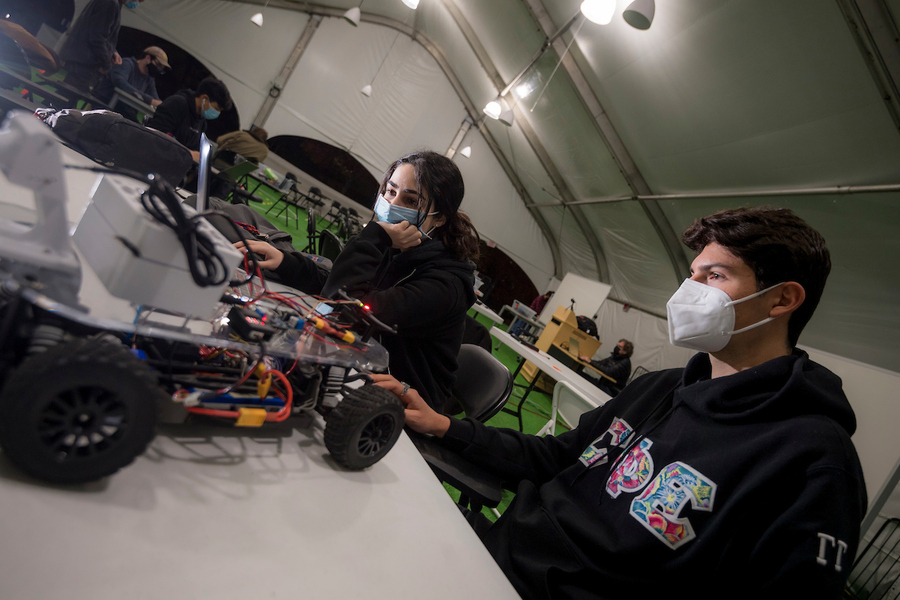 As a recognized leader in furthering research and innovation, UC San Diego's scholars consistently lead the way to new discoveries and breakthroughs that transform lives. This month, researchers at the Center for Nano-ImmunoEngineering at the UC San Diego Jacobs School of Engineering detailed in a paper their creation of two COVID-19 vaccine candidates that don't need to be refrigerated – one made from a plant virus and another from a bacterial virus – that triggered high production of neutralizing antibodies against SARS-CoV-2. Bioengineers at UC San Diego have also recently developed a cancer immunotherapy that pairs ultrasound with cancer-killing immune cells to destroy malignant tumors while sparing normal tissue.
In addition to the university's excellent academic reputation, U.S. News lauded UC San Diego as the No. 26 college in the nation for social mobility. The university has a strong track record of promoting upward social mobility and has committed to remaining accessible to students of all backgrounds. For fall 2021, more than one-third of first-year students and over half of transfer students admitted to UC San Diego will be the first in their family to attend a university.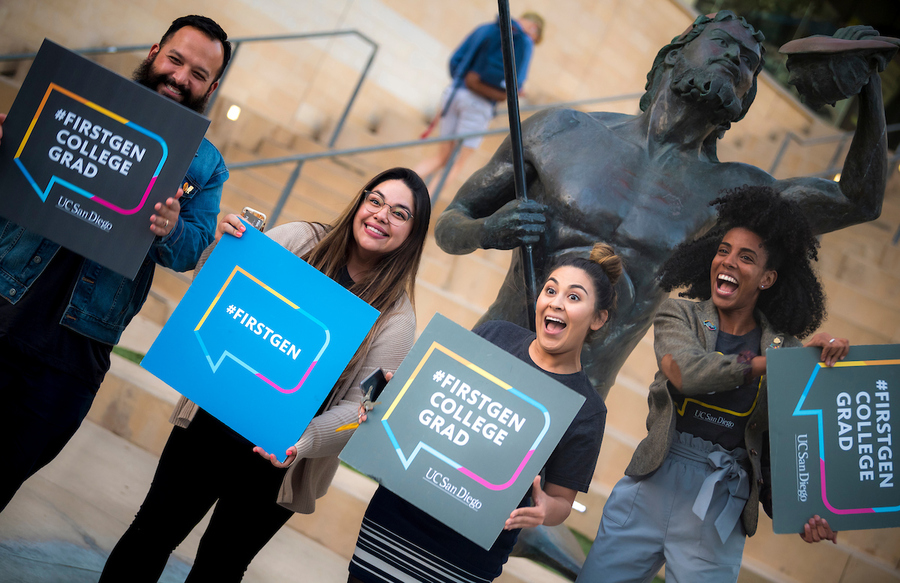 The university's Office for Student Retention and Success (SRS) also offers a robust array of academic success services for historically under-represented students, undocumented students, military-connected students and transfer students. To provide greater support for first-generation college students, the university's Triton Firsts initiative helps create relationships between first-generation faculty, staff and students to build a reassuring, caring community. Further, campus resources such as the Triton Transfer Hub and the Student Veterans Resource Center (SVRC) work to ensure that all students have the tools and support to succeed across the graduation finish line.
Now in its 37th year, the latest edition of the Best Colleges list assesses U.S. bachelor's degree-granting institutions based on 17 measures of academic quality. Ranking factors include graduation and retention rates, faculty resources, social mobility and undergraduate academic reputation, among other measures.
In addition to this latest ranking from U.S. News, UC San Diego is consistently recognized as a leader within various national and global university ranking lists. According to the 2021-2022 U.S. News & World Report survey, UC San Diego Health ranked first in San Diego, placing it among the nation's best hospitals. Earlier this month, UC San Diego was also named the nation's third best public university as part of Forbes' 2021 ranking of top colleges. Additionally, the university ranked eighth among U.S. public universities in the 2021-22 edition of the "Global 2000 List by the Center for World University Rankings."
To read the complete U.S. News & World Report 2022 Best Colleges rankings, visit the publication's website. For a complete listing of UC San Diego rankings and accolades, visit the Campus Profile.
Stay in the Know
Keep up with all the latest from UC San Diego. Subscribe to the newsletter today.