By:
Emerson Dameron

Erika Johnson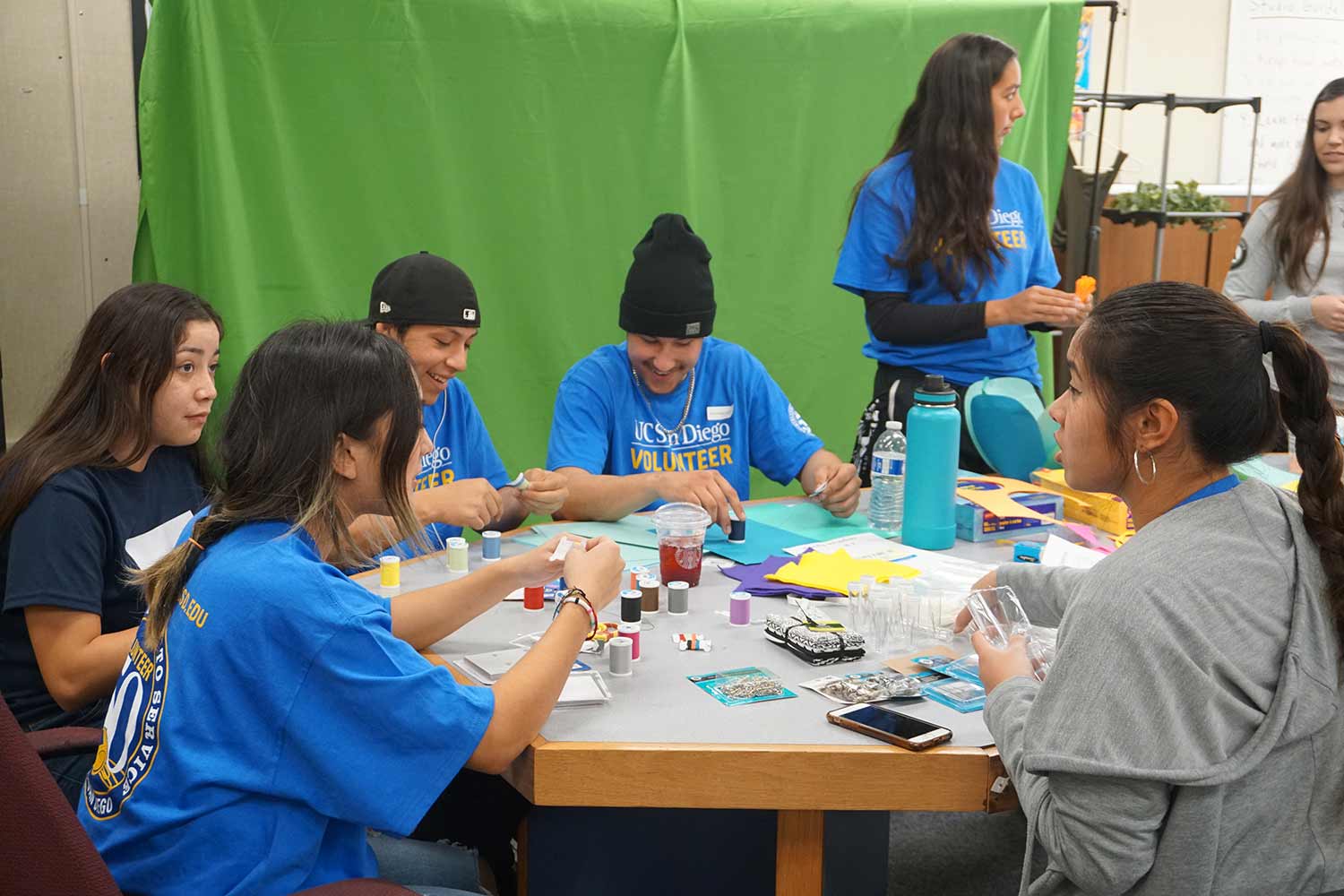 UC San Diego Named Inaugural Partner in Statewide College Corps Initiative
Undergraduate fellows to support post-pandemic challenges in local K-12 schools as part of new public service initiative
Students at UC San Diego have big hearts. They are eager to make a difference by dedicating time outside of the classroom—from preparing supplies for those experiencing housing insecurity to writing cards for seniors to combat loneliness during the pandemic, to devising new ways to reduce waste and protect our planet.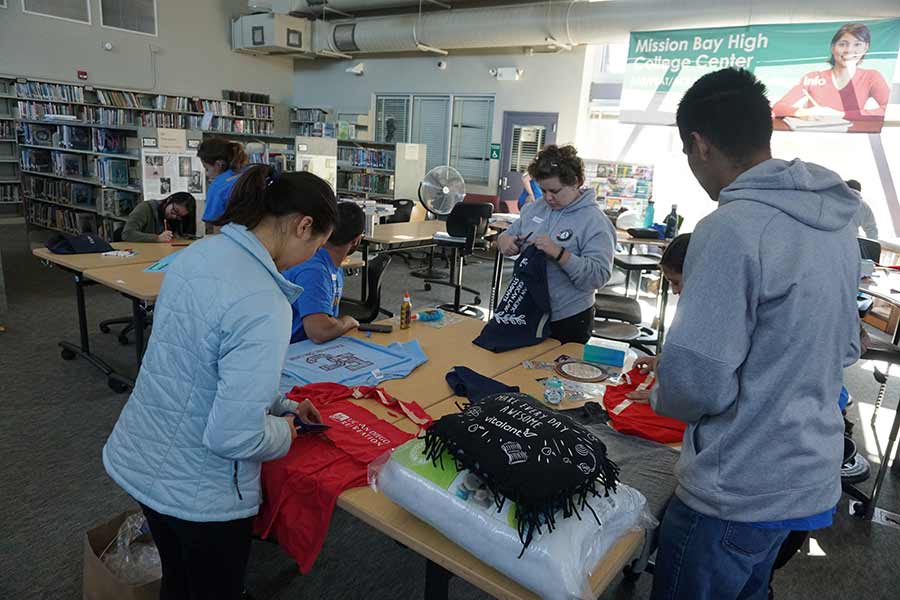 Applications are now open for undergraduate students to apply to be part of a new statewide program designed to help address some of California's most urgent challenges. UC San Diego was selected as an inaugural partner of #CaliforniansForAll College Corps, an initiative designed to create debt-free pathways to a college education while engaging students across the state in public service. As one of 45 inaugural partners, UC San Diego's service projects will focus on K-12 education and work toward closing the educational gap caused by the COVID-19 pandemic.
"Many of our students are eager to participate in changemaking—but many of these opportunities do not offer compensation for their time and talents, or they may exclude some students due to status," said Vice Chancellor for Student Affairs Alysson Satterlund, who initiated the proposal that garnered a two-year, $4.35 million grant award as part of the College Corps program. UC San Diego was particularly pleased to have received the grant as the paid fellowships are inclusive of undocumented students, Satterlund said.
"This means that students who care for dependents—or those who are working to reduce the costs of earning their degrees—often have to choose paid experiences over non-paid public service and leadership experiences," said Satterlund. "The College Corps grant addresses this issue and opens the door for more students to engage in our community—which enhances our ability to be a student-centered, public service-oriented university."
Decreasing student loan debt while accelerating K-12 support
Students can begin to apply now to become part of the first cohort of fellows. For the 2022-23 academic year—the first of the two-year program—120 students will be chosen and will each complete 450 hours of service, receiving an annual stipend of $7,000 as well as $3,000 in educational awards. Students in the program will also gain resume-building job experience and access to unique training and professional development opportunities.
The key area of focus in UC San Diego's College Corps participation will be K-12 education. Through the program, students will have the chance to work directly with elementary, middle and high school students, in person and virtually, throughout San Diego County.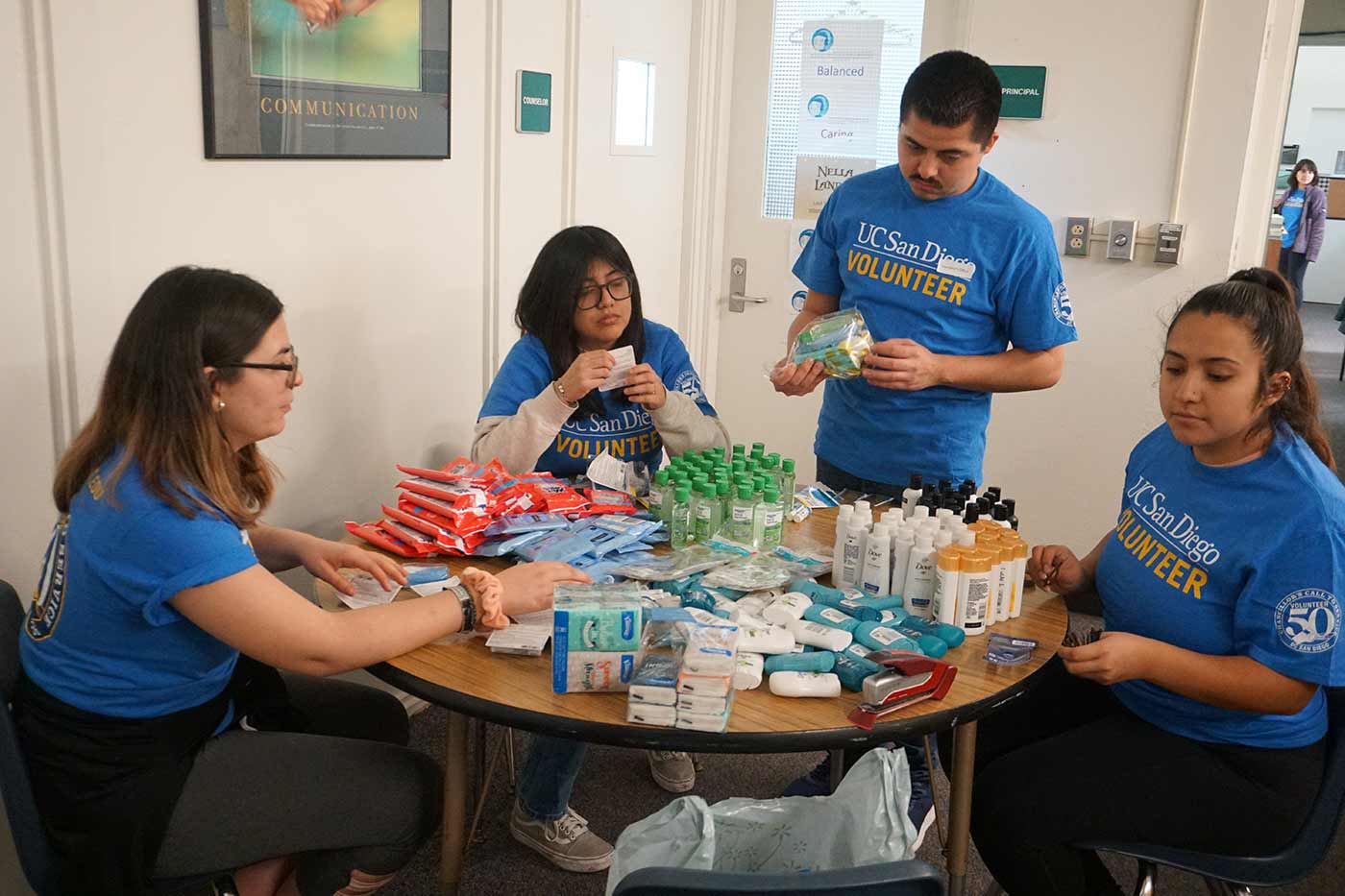 "This program has the potential to create a long-term positive impact in the greater San Diego community by enhancing K-12 students' learning, especially those who might have gotten off track during the pandemic," said Audra Buck-Coleman, associate director of UC San Diego's Changemaker Institute. "Students will deepen skills such as communication, empathy, problem-solving and organization, which will benefit them in their current studies and in their later careers as well. We hope students come away with an embodied understanding of how they can create positive change in their communities."
The Changemaker Institute, as well as the statewide College Corps program, will train and support participating students, helping them connect with local communities in ways that are both authentic and meaningful. UC San Diego student fellows will have the chance to assist teachers in the classroom, conduct virtual tutoring, serve as teaching assistants and help enhance learning opportunities with partners.
Campus and community partnerships multiply impact
UC San Diego's participation in College Corps is the result of strong, collaborative partnerships across the campus and the larger community. UC San Diego's Changemaker Institute facilitates the program on campus, with support from Student Retention & Success, the Department of Education Studies, Office of Student Life, the Center for Student Involvement, Enrollment Management, CREATE, Financial Aid and Scholarships and Transfer Student Services. Program leaders have also established connections with local community colleges and universities.
"We have a fantastic partnership with San Diego City College, and we've met with representatives from the University of San Diego to discuss how we can work collaboratively to support K-12 learning in the wake of the pandemic," explained Catherine Lettieri, assistant director of the Changemaker Institute and local College Corps program director.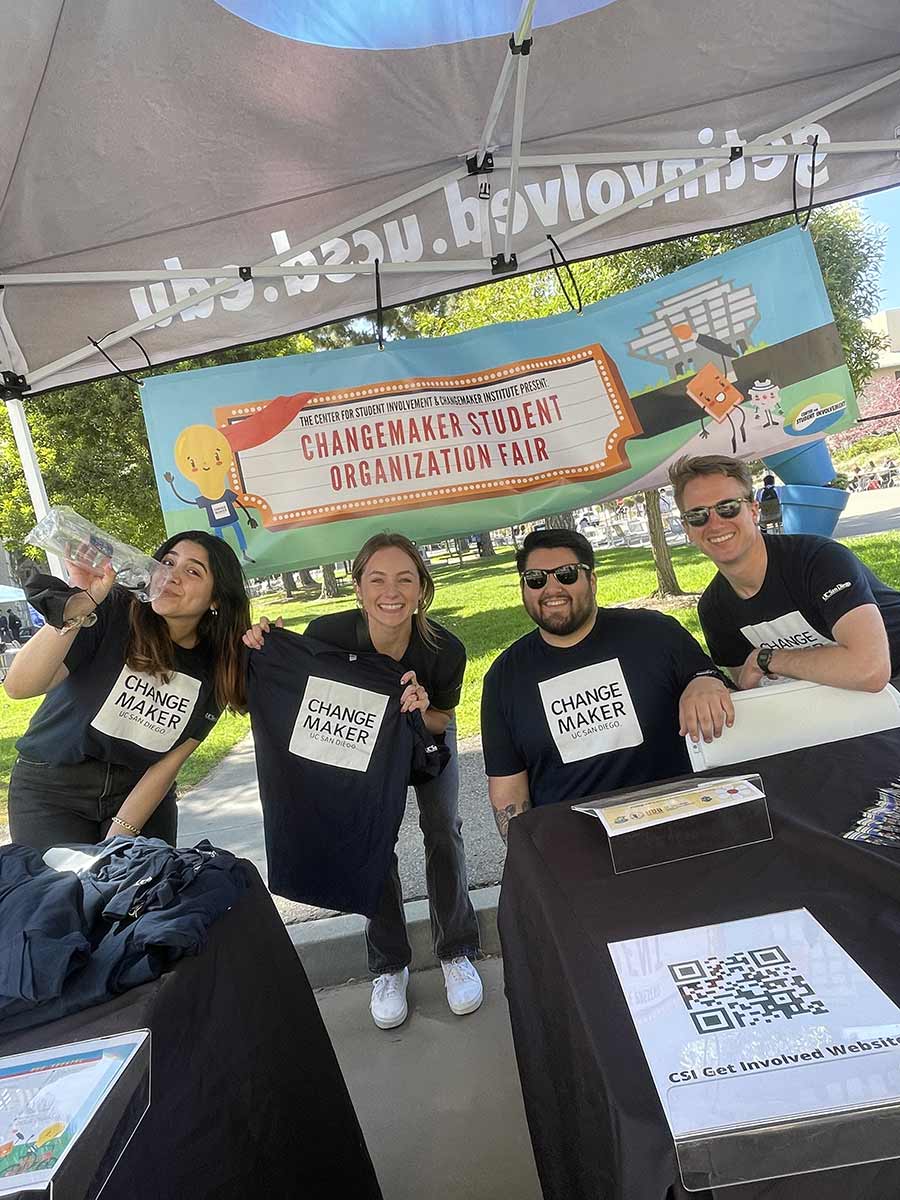 The program provides much-needed support to teachers and nonprofits as well. "We're working together to identify potential undergraduate College Corps fellows, map community partners to best allocate our resources and serve students county-wide, and develop common training and preparation for fellows so they are prepared to support our K-12 school and nonprofit partners," Lettieri added.
UC San Diego is now accepting applications for College Corps fellows from eligible undergraduate students, both incoming and current, for the 2022-23 school year. And work is ongoing as campus leaders begin recruiting students and finalizing partnerships with local schools, school districts and nonprofit organizations. Student applications for 120 available positions will be accepted on a rolling basis through mid-June, with interviews starting in May.
The College Corps program complements many existing initiatives at UC San Diego that encourage students to make a positive impact through service. The university was named an Ashoka U Changemaker Campus in 2017 for its role as a leader in social innovation education. Three years later, the Changemaker Institute was formed as a key infrastructure to champion, oversee and reinforce changemaking efforts. Students are also invited to get involved with a range of student organizations dedicated to service, including community-engaged learning programs such as Education Corps to support educational equity, Triton Volunteers, and Volunteer50, a program designed to encourage all campus members to contribute 50 hours of volunteer service each year.
Stay in the Know
Keep up with all the latest from UC San Diego. Subscribe to the newsletter today.