Top Summer Reading Picks Recommended by UC San Diego Library Staff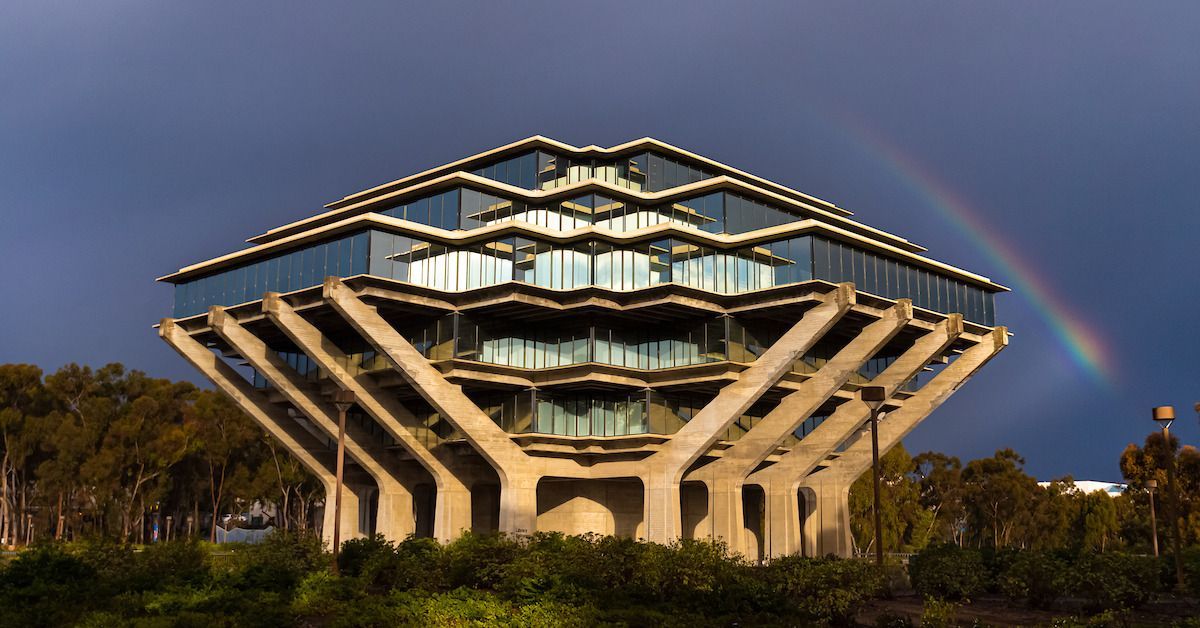 Published Date
By:
Share This:
Article Content
The UC San Diego Library's community of librarians and staff are sharing a diverse array of book recommendations perfectly suited for summer vacation. Whether you're heading on a long road trip, relaxing at the beach or simply seeking a literary escape, this thoughtfully curated collection has something for readers of all interests.
All of the books listed can be found in the collections of the UC San Diego Library. UC San Diego is also a member of San Diego Circuit, which allows readers to conveniently borrow books from other participating libraries around the county.
From humorous satires to insightful memoirs, here are a dozen books to consider adding to your summer reading list plus input from UC San Diego Library community members on why they've selected their pick.
Genre: Non-fiction/History
Recommended by Erik Mitchell, Audrey Geisel University Librarian
"Mchangama's book 'Free Speech' provides a historical overview of the foundations of free speech ideas and how social, political and economic factors have informed our current thinking about this topic. Free speech is such a current topic in our country and within higher education—learning more about the origins of this concept and how that history informs what we are experiencing today was a fascinating part of this book."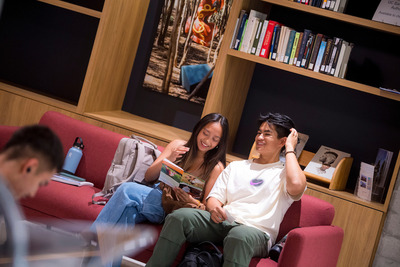 Genre: Environmental Science
Recommended by Amy Butros, Earth & Marine Sciences Librarian
"The author is a New Zealand atmospheric chemist and Nobel Prize winner who earned the right to be 'The Alarmist' by embarking on a 50-year journey of studying, writing about and warning the world about climate change. This book is an entertaining and enlightening recounting of his years of research, world travels, discoveries and challenges."
Genre: Coming-of-age
Recommended by Genevieve Thipatima, Engagement, Assessment and Spaces Manager
"Zevin's prose is beautiful to read and paints a wonderful picture for the reader's mind. What I loved most was the realness and authenticity of all the characters—they are brilliant and flawed. Whether you are a game design nerd or someone like me who isn't really well-versed in that area, there is something for everyone in this novel."
Genre: Non-fiction
Recommended by Camille Cannon '23, Internal Communications Manager
"Warnick, who categorizes herself as a capital M "Mover," chronicles her efforts to connect in the college town of Blacksburg, Virginia. In addition to her own experience, Warnick includes interviews and research from across the country, detailing the myriad ways locals have cultivated community in their small towns and big cities. My favorite feature is the "Love Your City Checklist" at the end of each chapter, which summarizes helpful ways to build community where you live!"
Genre: Satirical fiction
Recommended by Christian Hertzog, Music and Media Metadata Specialist
"'The Sellout' is not only the funniest American novel written in decades, but also a dark satire about race relations in the U.S. The narrator, Bonbon, tries to bring community pride and identity to the struggling, fictitious L.A. community of Dickens by segregating neighborhood buses and schools with the aid of former Little Rascals child star Hominy Jenkins, who voluntarily enslaves himself to Bonbon. Outrageous, hilarious and painfully perceptive."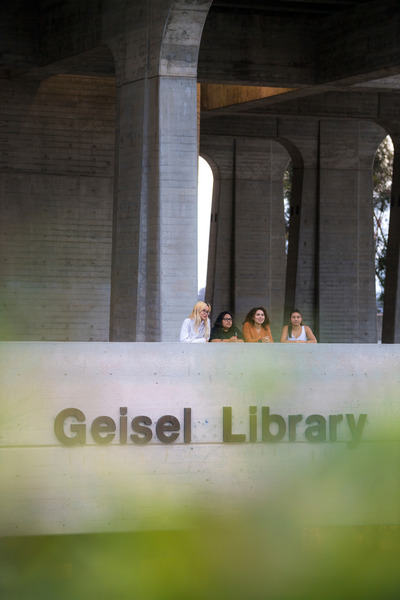 Genre: Nature Memoir
Recommended by Amy Butros, Earth & Marine Sciences Librarian
"This is a fascinating story of the journey of a mother and her toddler son as they follow the grey whale migration from Baja, Mexico to Kodiak Island, Alaska. The author's scientific knowledge and work as a journalist created powerful images of the Inuit way of life, migrating whale mothers and calves, her adventure on the Arctic Sea ice and experiences with Indigenous whale hunters. All of her experiences were bravely, honestly and hauntingly described in her memoir, making this book a great summer read."
Genre: Fantasy
Recommended by Annabel Carroll, Order/Receiving & Borrowing Specialist
"This is the first of the genre-defying Gormenghast series, written mostly in the 1940s and 1950s. Titus Groan introduces the eccentric, aristocratic Groan family and the other strange inhabitants of a decaying, isolated, ambiguously medieval castle. Great for anyone who likes Gothic novels and tales of betrayal and complicated family dynamics."
Genre: Memoir, Business Advice
Recommended by Adele Barsh, Business & Entrepreneurship Librarian
"I found that this book takes an approachable, conversational tone and covers a fascinating time of business and marketing history as Fils-Amié emerges as a Black executive leader in corporate America. Part memoir, part advice from his own success in business, the now-retired business leader writes for anyone interested in management, fostering your upward career trajectory and developing your own leadership skills."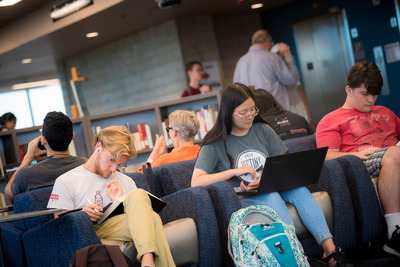 Genre: Fiction
Recommended by Jessica Hilt, Manager of Applications Development
"To truly experience this book, don't read anything about it. Don't look at the cover. Don't read the back. Just open it up and dive in. Part behavioral psychology, part domestic drama, this book dives into ethics, coming-of-age, but also is just genuinely funny. Alumni bonus: Fowler is also a graduate of the UCs."
Genre: Non-fiction
Recommended by Stephanie Labou, Data Science Librarian
"Artificial intelligence (AI) is all over the news these days. This book takes an entertaining and accessible approach to AI—how it works, how it fails and just how weird it can be. I also highly recommend the website AI Weirdness from the same author for additional hilarious and updated examples."
Genre: Memoir
Recommended by Timothy Chu, First Year Experience Librarian
"I've gone back to this memoir several times in the last few months to make me think about what it means to be Asian American and how some friendships stay with you long after they end."
Genre: Humor
Recommended by Adele Barsh, Business & Entrepreneurship Librarian
"Sometimes we just need a laugh. This book offers tongue-in-cheek advice on navigating the workplace. It's guaranteed to make you smile, however, don't follow all the advice here! The lead author is well-known on social media for his Sales Humor account on Instagram, Facebook and LinkedIn."
Current UC San Diego faculty, staff, and students may borrow materials from the UC San Diego Library and libraries worldwide. Your UC San Diego ID card is your library card. Other patrons are eligible for borrowing privileges upon registration. See the Library Cards & Checkout Periods website for details.
Stay in the Know
Keep up with all the latest from UC San Diego. Subscribe to the newsletter today.