UC San Diego Health Nationally Recognized for Stroke and Diabetes Care
American Heart Association honors the region's only academic medical center with multiple awards for its commitment to treating patients with heart disease and stroke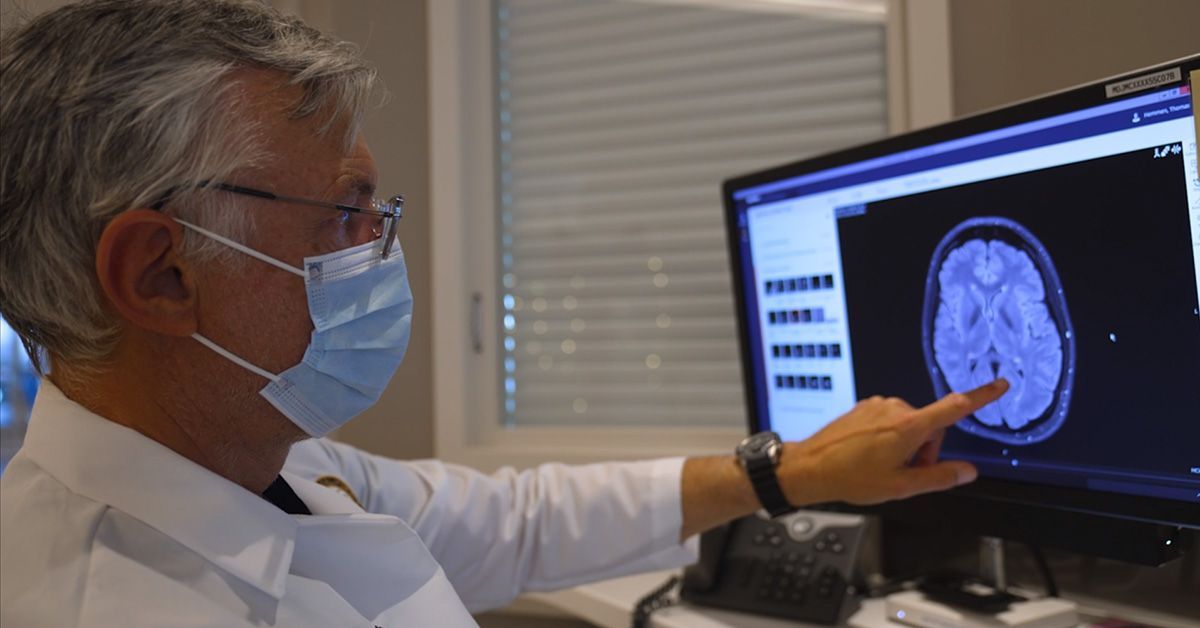 Published Date
By:
Topics:
Share This:
Article Content
UC San Diego Health has been recognized by the American Heart Association (AHA) for providing the highest quality of care to patients using research-based guidelines in the treatment of heart disease and stroke.
The awards are part of the AHA's Get With The Guidelines Achievement Awards and include:
Get With The Guidelines-Stroke Gold Plus Quality Achievement Award
Target: Stroke Elite Plus Honor Roll
Target: Type 2 Diabetes Honor Roll
Target: Stroke Advanced Therapy Honor Roll
"We are honored to be recognized by the American Heart Association for the care our remarkable teams provide for heart attacks, strokes and diabetes," said Patty Maysent, CEO of UC San Diego Health. "Our dedicated, multi-disciplinary teams are setting a model of care for patients with urgent, critical health needs and those managing chronic diseases and conditions. We are deeply proud to receive these awards that reflect the care and compassion provided to the community we serve."
According to the American Heart Association, someone in the United States has a stroke or heart attack every 40 seconds. Heart disease and stroke are the No. 1 and No. 5 causes of death in the country, respectively.
Studies show patients can recover better when providers consistently follow treatment guidelines.
"Through the most advanced surgical, medical and endovascular care, our patients receive state-of-the-art treatment options with the latest processes and guidelines in place that result in more lives saved, shorter recovery times and fewer hospital readmissions," said Thomas Hemmen, MD, PhD, vascular neurologist and director of the Stroke Center at UC San Diego Health. "Our comprehensive stroke centers and certifications demonstrate that our hospital system provides the most services available when every second counts."
UC San Diego Health was also the first medical center in San Diego, and one of the first in the nation, to achieve The Joint Commission's Comprehensive Stroke Certification in 2012. This certification reflects a hospital's ability to provide the latest, state-of-the-art treatments for the most serious types of strokes, and recognizes the significant differences in resources, staff and training that are necessary for the treatment of complex stroke cases.
UC San Diego Health also provides the newest evidence-based therapies, technologies and guidance on lifestyle changes to help patients manage their diabetes diagnosis and develop an individualized treatment plan.
"These distinctions recognize our commitment to excellence in patient care and our ability to rapidly provide life-saving cures to patients after a stroke, including those with type 2 diabetes," said Chad VanDenBerg, chief quality and patient safety officer at UC San Diego Health. "Recognitions like this demonstrate the fact that our team is dedicated to continuously enhancing the quality of care we provide and is a direct reflection of our vision in making the world a healthier place, one life at a time."
"We are pleased to recognize UC San Diego Health for its commitment to caring for those in their community who need cardiovascular care," said John Warner, MD, FAHA, past president of the American Heart Association and CEO of The Ohio State University Wexner Medical Center. "Health systems, families and communities all benefit when the American Heart Association's quality improvement protocols are followed."
UC San Diego Health ranked No. 1 in San Diego in the 2023-2024 U.S. News & World Report "Best Hospitals" survey and was placed on the "Best Hospitals National Honor Roll," a distinction awarded to only 22 hospitals nationwide. The diabetes and endocrinology programs at UC San Diego Health are also nationally ranked by U.S. News & World Report.
UC San Diego Health, the region's only academic health system, is dedicated to delivering outstanding patient care through commitment to community, groundbreaking research and inspired teaching. The 799-bed academic health system includes UC San Diego Medical Center in Hillcrest and Jacobs Medical Center, Sulpizio Cardiovascular Center, Moores Cancer Center, Shiley Eye Institute, Koman Family Outpatient Pavilion and Altman Clinical and Translational Research Institute, all in La Jolla, as well as primary care and same-day services at clinics throughout Southern California. For more information, visit health.ucsd.edu.
Topics:
Share This:
Stay in the Know
Keep up with all the latest from UC San Diego. Subscribe to the newsletter today.