UC San Diego Health Gastrointestinal Endoscopy Unit Recognized Nationally
The gastrointestinal endoscopy unit at the region's only academic medical center is one of just 35 in California and 600 nationally to be granted recognition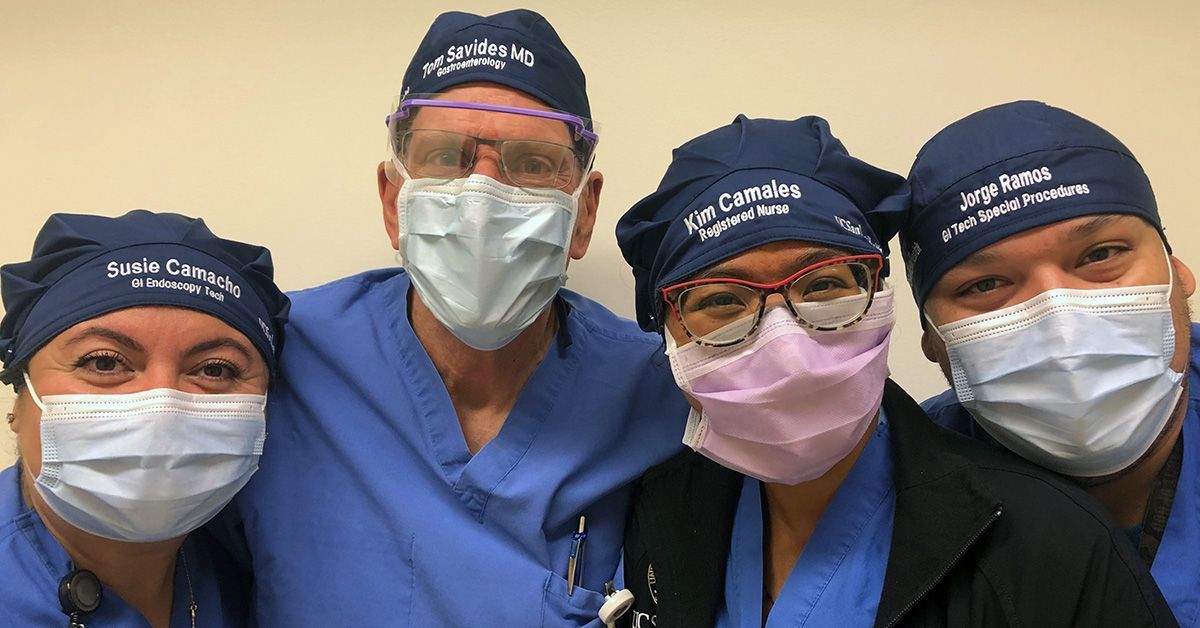 Published Date
By:
Topics:
Share This:
Article Content
UC San Diego Health's gastrointestinal endoscopy program has been recognized as a leader in quality and safety by the American Society for Gastrointestinal Endoscopy (ASGE), the leading national gastrointestinal endoscopy medical society.
First awarded the prestigious honor in 2009, which was the inaugural year of the ASGE Endoscopy Unit Recognition Program, UC San Diego Health has now garnered a new three-year renewal award. The gastrointestinal endoscopy unit is one of just 35 endoscopy centers in California and 600 nationally to be granted this important recognition.
"I'm proud that our endoscopy team continues to receive this recognition," said Thomas Savides, MD, gastroenterologist and director of the endoscopic ultrasound program at UC San Diego Health. "Not only does a unit need to meet high thresholds for patient care quality and safety, but it must also have the dedication to collect this data and constantly improve and evolve."
"This is a testament to the hard work that our nurses, endoscopy techs, physicians and administrative staff do every day to ensure that our patients receive the highest quality care," said Stephanie Reed, RN, MPH, gastroenterology nurse manager at UC San Diego Health. "This recognition would not happen without the dedication to our patients, passion for gastroenterology and cohesive teamwork that happens within our department and units every day."
UC San Diego Health is at the forefront of endoscopic technology. Our physicians use endoscopy in combination with other diagnostic and surgical techniques to effectively address many conditions with the least invasive approaches possible. UC San Diego Health's Endoscopic Ultrasound (EUS) and Interventional Gastrointestinal Endoscopy Program is recognized by ASGE as a premier program in the United States.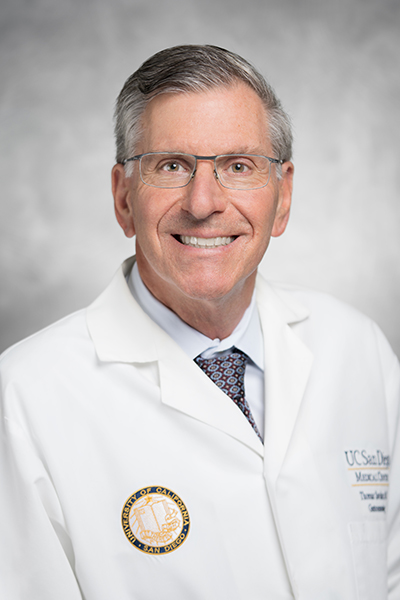 The ASGE Endoscopy Unit Recognition Program honors endoscopy programs that have demonstrated a commitment to patient safety and quality in endoscopy by meeting the program's rigorous criteria, which includes following the ASGE guidelines on quality assurance, endoscope reprocessing, Centers for Disease Control and Prevention infection control guidelines and ensuring endoscopy staff competency.
"We continue to have the highest quality rates for our screening colonoscopies in terms of adenoma (benign tumor) detection rates, complete colon examinations and low complication rates," said Savides, adding that the multidisciplinary team strives to provide the highest level of care for both routine general procedures, as well as the most complex interventional methods of endoscopy care.
"Our program also stands out because of the strong basic, clinical and translational research done by our UC San Diego faculty in gastroenterology and liver diseases," said Savides, interim chair of the Division of Gastroenterology and Hepatology at University of California San Diego School of Medicine. "This has led to us being ranked number one in U.S. News & World Report's 'Best Global Universities for Gastroenterology and Hepatology' for the past three years."
In the 2022-2023 U.S. News & World Report 'Best Hospital' survey, Gastroenterology and GI Surgery at UC San Diego Health ranked No. 11.
To be recognized by ASGE, a unit, through a peer-reviewed application process, must attest to the continued competence of all staff relative to their roles, demonstrate the adoption of unit policies specific to ongoing assessment of performance relative to key quality indicators and affirm that the unit has an established infrastructure and personnel dedicated to infection control and prevention. The program is applicable to all settings in the United States, Puerto Rico and the Virgin Islands where endoscopy is practiced.
"We are proud to acknowledge these endoscopy units through our Endoscopy Unit Recognition Program," said Lukejohn Day, MD, FASGE, chair, ASGE Quality Assurance in Endoscopy Committee. "By ensuring infection control principles are adhered to, continually assessing the competency of staff and monitoring patient satisfaction, ASGE-recognized units contribute to the public's confidence in endoscopy, a life-saving technology."
Topics:
Share This:
Stay in the Know
Keep up with all the latest from UC San Diego. Subscribe to the newsletter today.