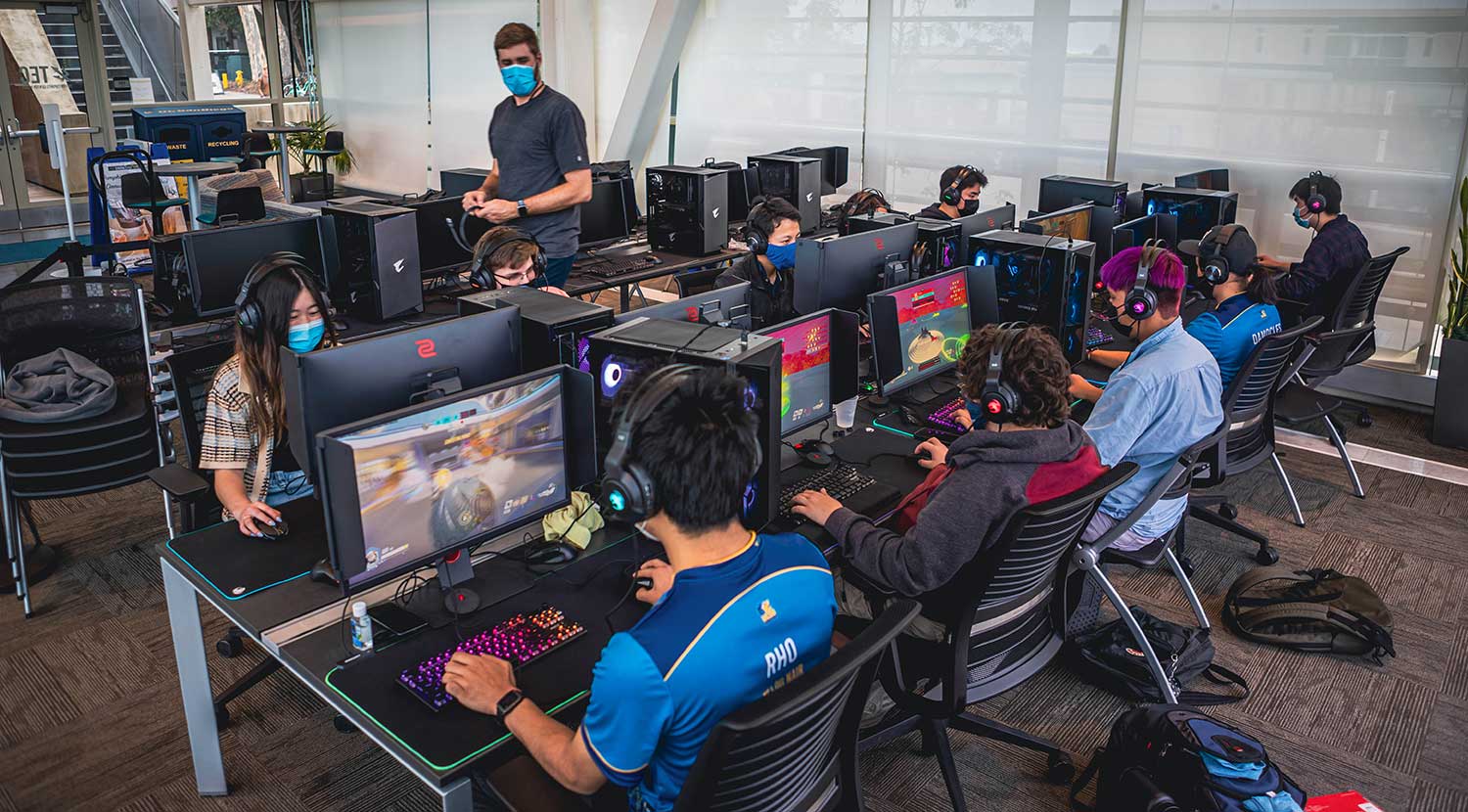 UC San Diego Esports Plans a New Era of Competition and Connection
Winter GameFest and TEC Grand Opening brings esports back into the physical world
UC San Diego's esports program often leads the way. In 2022, after two years of constraints imposed by the COVID-19 global pandemic, it plans to resume in-person activities, with two major events in the works.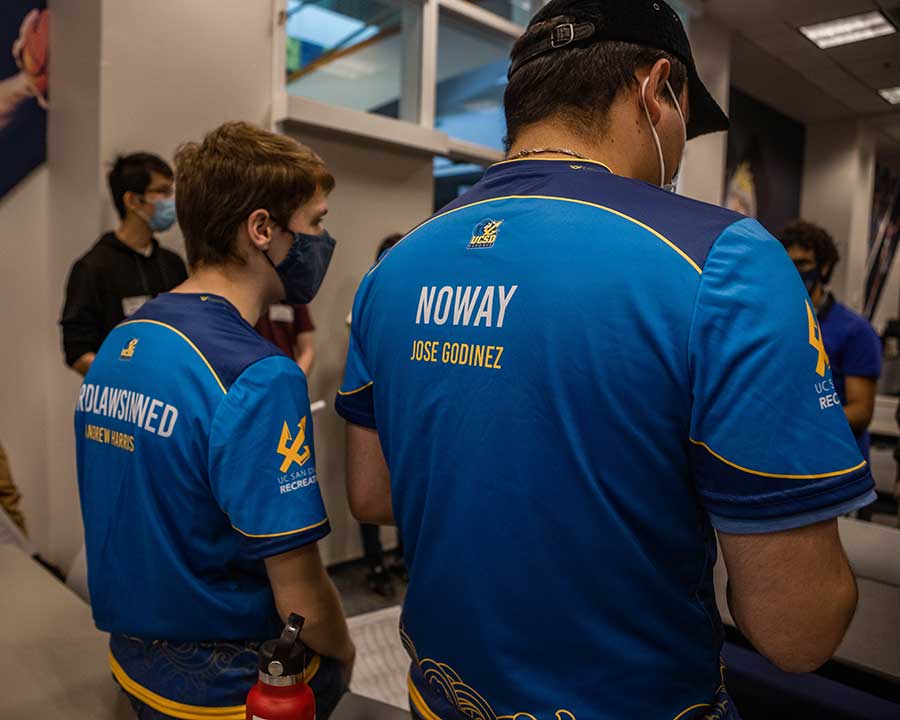 A new home for UC San Diego Esports, Triton Gaming and the school's recreational esports program has opened on the first floor of RIMAC Annex on Ridge Walk. The newly redesigned space is called the Triton Esports Center (TEC) and Cafe. The lounge space features 26 "rigs," or high-speed desktop computers, outfitted for games such as Valorant, League of Legends and Rocket League. It also hosts two console gaming stations featuring popular titles like Super Smash Bros. Ultimate, Splatoon 2 and FIFA22.
A grand opening celebration for TEC is slated for Friday, March 4. The open house portion of the event begins at 7:30 p.m. Students, faculty, staff and alumni are invited to join UC San Diego's esports competitors, participate in community activities and experience the excitement esports has to offer. Plans for weeknight community programming at TEC are currently in the works.
"UC San Diego has always been an esports powerhouse, and we are excited to finally be able to realize a vision of our founding students from Triton Gaming and Sixth College Tech Comm with the opening of the Triton Esports Center," said Chris Griebenow, UC San Diego's Esports Director. "As we carefully and conscientiously resume and expand our in-person programming, we are excited to introduce this new community space on campus and help usher in the next phase of student life here at UC San Diego with the TEC Grand Opening Celebration and Open House on March 4 from 7:30 to 9:30 p.m."
Esports has gained an increasingly high profile over the years, and UC San Diego's esports program was recently energized by a highly successful performance in the University of California Esports Initiative (UCEI) tournament. The League of Legends team defeated its archrivals at UC Irvine (UCI) for a first-place finish, while the Valorant and Overwatch teams both finished third.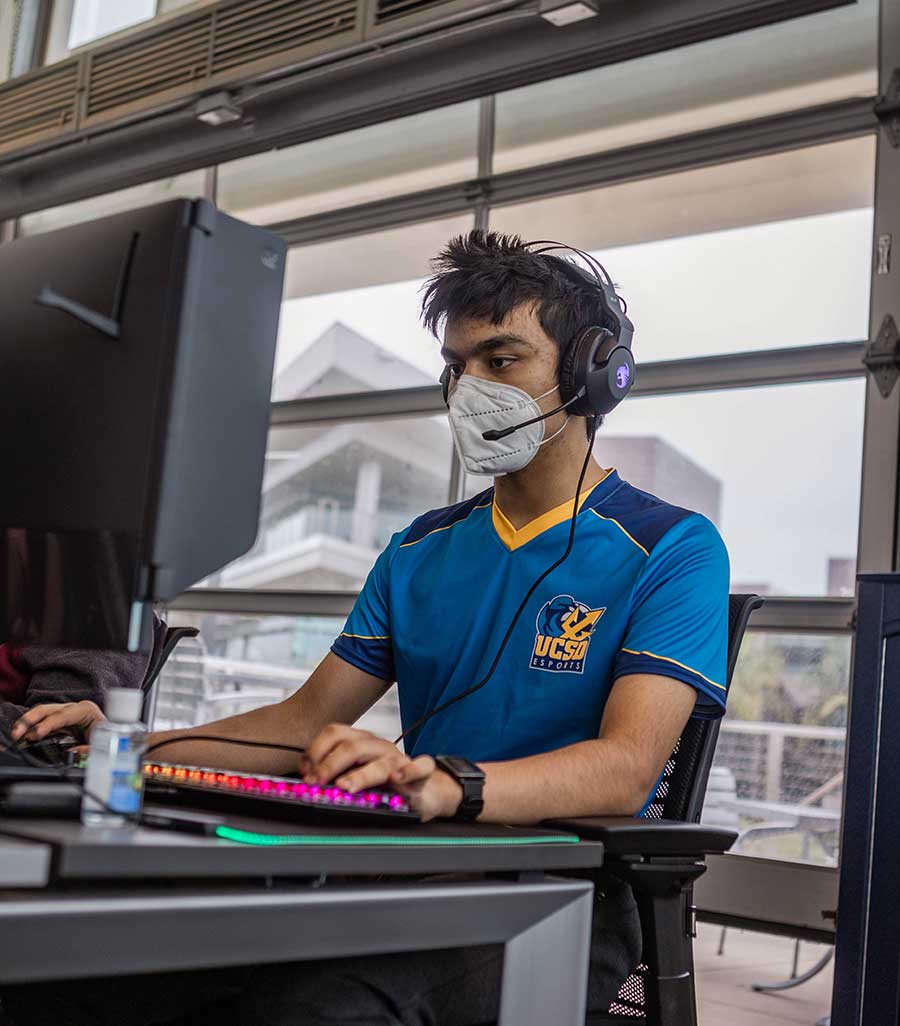 "Honestly, our win was unexpected, as UCI is considered one of the best collegiate teams on the west coast," commented David "KingClueless" Jun, Jungler for UC San Diego Esports League of Legends team and MVP of the UCEI Tournament. "This win really speaks to the amount of time that our team has put into developing our game, scrimmaging at least two times a week at three hours apiece on top of grinding the online ladder, which is sometimes difficult due to scheduling conflicts and academics. I think that it is great that esports is being supported by the university and look forward to seeing it continue to grow."
The university's esports competitors have also announced that Winter GameFest, a student-led event produced by the Sixth College Tech community, will be held in person this year. Time and location details are yet to be determined. This decision marks a shift into a new era, where gamers can once again meet and compete in the same rooms together.
In addition to in-person events, UC San Diego Esports maintains an expansive and fast-growing online presence. Its games are livestreamed on Twitch, including the dominant League of Legends team on Saturdays at 3 p.m., preceded by Overwatch matches. Fans and followers on Twitch and Twitter are the first to know about new announcements and giveaways from UC San Diego's fast-moving esports champions.
"Esports, especially collegiate esports, has seen a massive surge over the past few years," said Griebenow. "As a spectator, you have access to more information than any of the players or coaches with stream and broadcast overlays coupled with the color commentary and play-by-play of casters. If you're new to esports, now is the perfect time to get involved and there is no experience necessary. Simply follow along on Twitch and Twitter and tune in!"
Stay in the Know
Keep up with all the latest from UC San Diego. Subscribe to the newsletter today.