UC San Diego Engineering Dean Emeritus Receives Top Award from National Academy of Engineering
Robert "Bob" Conn honored with NAE's Simon Ramo Founders Award
Published Date
By:
Share This:
Article Content
Robert "Bob" Conn, dean emeritus of the University of California San Diego Jacobs School of Engineering, has been selected to receive one of the oldest and most prestigious National Academy of Engineering (NAE) awards, the Simon Ramo Founders Award for 2023. Conn is being recognized for shaping national science and technology policy through leadership in academia, business, and philanthropy, and for seminal contributions to fusion engineering. Conn will receive the award on October 2, 2023, at the NAE annual meeting.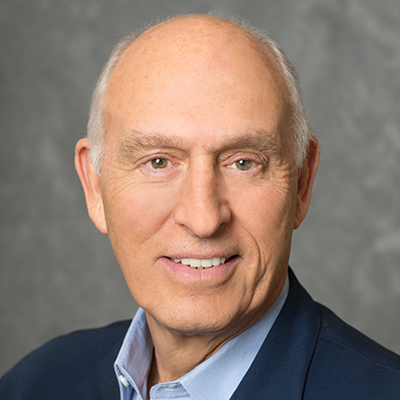 "Enthusiastic congratulations to Bob Conn on his outstanding achievement," said UC San Diego Chancellor Pradeep K. Khosla. "He is the fourth member of UC San Diego's world-renowned engineering faculty to receive this award in the last 25 years. This distinguished and repeated recognition of the caliber of faculty for which the UC San Diego Jacobs School of Engineering is known, and the impact of those faculty not only on our students' top-quality education, but across the entire nation is – in a word – remarkable."
As the fourth UC San Diego Jacobs School of Engineering recipient of the NAE Simon Ramo Founders Award, Conn joins pioneering bioengineers YC Fung and Shu Chien, and leading combustion physicist Sol Penner. All four individuals have been crucial to the establishment and expansion of world-class engineering at UC San Diego while also having nation-wide impacts in multiple fields.
The NAE Simon Ramo Founders Award was established in 1965 by the Academy to honor an outstanding NAE member who has upheld the ideals and principles of the NAE through professional, educational, and personal achievement and accomplishment. The award is named in honor of Simon Ramo, a founding member of the Academy and founder of systems engineering. It is bestowed on only one NAE member per year.
"The rarity of this award stunned me. I could hardly believe it when I received the call, in part because it is such an honor to receive an award whose first recipient was Vanneavar Bush, President Roosevelt's Science Advisor during World War II," said Conn. "It is also an extraordinary recognition of the level of research and engineering leadership at the national level that is happening here at UC San Diego."
Conn noted that, as an engineer and applied physicist, he is pleased that this particular award from the NAE is also very much in line with his own philosophy that engineering is purpose driven. "Engineering is about discovering, designing and building things," said Conn. "Engineering is about solving problems, providing leadership, and inspiring others, all with the aim of creating a better future."
Conn has put these words into action throughout his career, including as the first Dean of the UC San Diego Jacobs School of Engineering, which is celebrating its 25th naming anniversary this year.
"Engineering is likewise about service and giving back, often through service on national committees to help the country develop and implement the best possible policies in the areas of science, engineering, medicine, our educational enterprise, and our national defense," he added.
Throughout his career, Conn was frequently sought after to advise the federal government and scientific agencies. He served on many advisory committees for the National Research Council, the National Academy of Sciences, the U.S. Congress and government executive branch agencies of the U.S. Government, particularly the Department of Energy (DOE). He has served as chair of the Fusion Energy Sciences Advisory Committee of the DOE, as member of the University of California President's Advisory Committee on Science and Innovation and, in the late 1990's, as Chair of the Los Alamos National Laboratory's Physics Division Advisory Committee. Conn is a Fellow of the American Physical Society and the American Nuclear Society.
"For me, the best part of engineering, policy, and giving back, is that it is fun," said Conn. "So I say - keep searching, stay curious, solve problems, contribute to policy, and perhaps most importantly, stay playful."
A history of technology and institution building
As a leading researcher in plasma physics, fusion energy, energy policy and materials science, Conn pioneered the design of fusion power systems, identifying the major physics and engineering challenges facing the development of practical fusion energy. He co-founded and served as the first director of University of Wisconsin-Madison's Fusion Technology Institute, and later established and led UCLA's Institute of Plasma and Fusion Research. 
While at UCLA, Conn co-founded the semiconductor equipment company Plasma & Materials Technology (PMY) in 1986, which developed a system called MORI used for plasma etching and chemical vapor deposition (CVD), key steps in the fabrication of semiconductors.
Conn was recruited to UC San Diego from UCLA in 1994 as dean of the recently founded School of Engineering. While at UC San Diego, he was instrumental in the formation of several research centers, including the UC San Diego Center for Wireless Communications, the UC San Diego Division of the California Institute for Telecommunications and Information Technology (now the Qualcomm Institute), the von Liebig Center for Entrepreneurism (now the Institute for the Global Entrepreneur) and the Whitaker Center for Biomedical Engineering. Under Conn's leadership, in 1998 the school was named the Jacobs School of Engineering in honor of a major gift from Irwin and Joan Jacobs, and it climbed to a top-10 ranking among engineering schools in the United States.
"Bob was instrumental in creating the world-class engineering school that we have today. He built momentum and created sturdy foundations while always keeping the school focused on the joint missions of education, relevant research, and workforce development needed to fuel our innovation-driven economy," said Albert P. Pisano, Dean of the UC San Diego Jacobs School of Engineering.
Asked what advice Conn would give to current engineering and computer science students, he responded, "I would encourage them to be creative and to stay self-aware of how far their studies have taken them. And when they are successful, remember, our country needs you – our finest engineers and applied scientists – as it seeks advice on how to continue to lead the world in all facets of science, engineering, and medicine."
After leaving UC San Diego in 2002, Conn was a Managing Director at Enterprise Partners Venture Capital where he led investments in semiconductor, computing and software companies, and served on the boards of private and public companies. From 2009 to 2020 Conn served as president and chief executive officer of The Kavli Foundation, a U.S.-based foundation dedicated to the advancement of basic science research and public interest in science. He co-founded the Science Philanthropy Alliance in 2012.
Stay in the Know
Keep up with all the latest from UC San Diego. Subscribe to the newsletter today.