UC San Diego Business Stimulator Targets Startups In Underrepresented Communities
New Talent Foundry will nurture and advocate for aspiring entrepreneurs from diverse communities.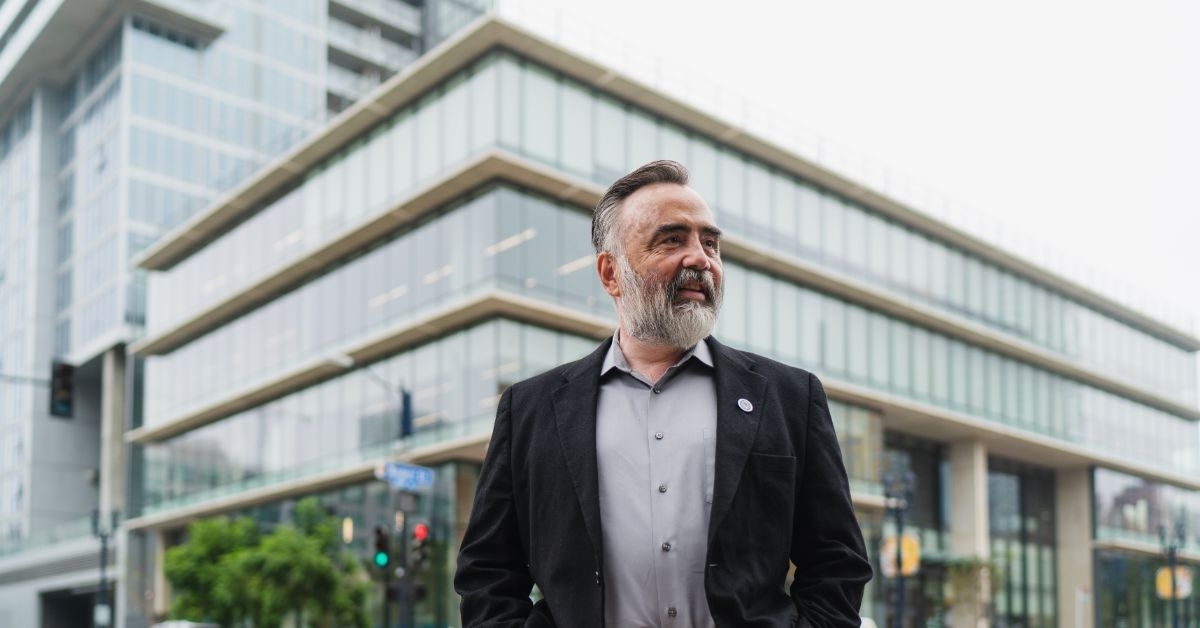 By:
Published Date
By:
Share This:
Article Content
A newly established business incubator created by UC San Diego's Office of Innovation and Commercialization is now accepting applications. Funded by a nearly $1 million U.S. Department of Commerce grant and focused on aspiring entrepreneurs from underserved communities, the Talent Foundry aims to nurture successful technology startups by establishing a strong network of support for new business owners within historically disenfranchised communities.
The program, established under the U.S. Build to Scale Program, is meant to fortify regional economies through scalable startups funded by the U.S. Economic Development Administration's Venture Challenge and Capital Challenge.
"If you're an entrepreneur, everything is overwhelming without a network of support," explained David Favela, director of the Talent Foundry. "No one knows everything and that's where people in communities with easy access to other entrepreneurs and advisers have an advantage. Great advice from people with relevant experience is priceless."
Favela and his team, including the Talent Foundry's new program manager Christiana Russell, founder and chief operating officer of We Tha Plug, will lead partnerships between UC San Diego, biotech and life science corporate partners with the help of mission-driven capital investors and business educators.
We Tha Plug works with early-stage Pan-African and Latinx founders and startup companies from ideation to the pre-seed phase. Russell's We Tha Plug organization is a global community of underrepresented founders, venture capitalists and angel investors in the startup, tech and innovation space.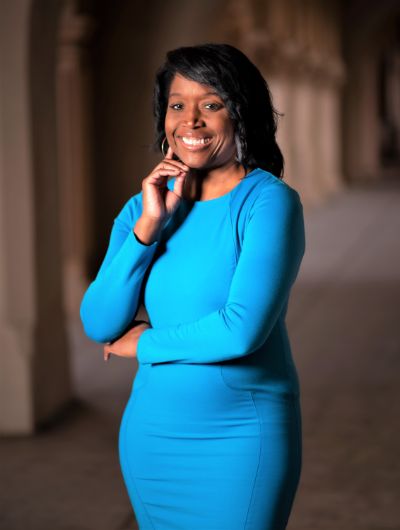 Russell wrote the grant that made the business stimulator possible.
She will manage outreach, mentoring and coordinating productive ways to connect startup founders with regional and national business services providers.
"Christiana is incredibly active in the community helping entrepreneurs today, and is super connected with the regional and national programs available to our Founders. We are truly lucky to have someone of her caliber on the team," Favela said.
Open for applications
The program launched this week and hopes to attract its first 30 participants by December with a goal of 100 start-ups on its roster by 2023. Favela said his vision for the Talent Foundry is for it to be a matchmaker for compatible business professionals.
"We plan to connect the right people to the right resources at the right time because in most cases, new business owners aren't familiar enough with options to choose the right one," said Favela. "Either they don't know a particular program exists or they go to the wrong program, so instead of spending their valuable time on the right course of action, learning the right skill, they end up wasting time and money."
He said those are two precious commodities that successful entrepreneurs can't afford to squander.
Statistics abound that 50 to 90 percent of businesses fail in the first year, but the U.S. Bureau of Labor Statistics (BLS) reports that only about 20 percent of small businesses fail within the first year. The difference could be attributed to the fact that most business ideas fail to even make it past the lightbulb idea stage. To be counted by BLS, a business must be officially established not just the "million dollar idea" discussed at lunch.
But there is a drastic drop in business success by the 5-year mark — about half are no longer operating. That's the equivalent of a coin toss and it's no surprise that the first two years are the most vulnerable period. The Talent Foundry initiative will guide business participants for the first three years of their operation.
Doing business better
"By radically improving the odds of success for startups in economically disadvantaged communities, we can fuel regional transformation. We've seen it firsthand with what David has been able to do in Barrio Logan and that's why it's so great to have him working with us," said Paul Roben, Associate Vice Chancellor for Innovation and Commercialization at UC San Diego.
Favela founded Border X Brewing, a Mexican craft brewery located near Chicano Park in Barrio Logan three years ago. His business was among a core of early developers who quickly transformed Logan Avenue into a thriving, culturally rich neighborhood of shops, art galleries, restaurants and bars.
A '96 UC San Diego alumnus, Favela received a master's in International Manufacturing Management, International Business, Trade and Commerce from Global Policy and Strategy (GPS). And more than two decades later attended Stanford University's Latino Entrepreneurship Initiative in 2020.
He launched the second phase of his career to pursue his lifelong passion full-time — education and economic development. After more than 22 years in supply chain management and global business development at Hewlett Packard, he retired from the company as he launched his craft brewing company.
But he said establishing a successful craft brewing company was never his goal. It was a means to economically stimulate a city block that would impact a street that could transform a neighborhood. Border X Brewing has three locations now in Southern California, but Favela said he doesn't have any desire to continue growing unless the businesses also work to elevate underserved communities.
"David could have partnered with anyone in this region. He has a great reputation, deep connections and unwavering drive. We are excited that he recognized the unique attributes of UC San Diego as a regional innovation resource and training hub for community partners," said Vice Chancellor for Research Corinne Peek-Asa.
The university is also expanding a coalition of essential partners within the San Diego region that this initiative will reach—including San Diego Out Entrepreneurs, Stella Labs, We Tha Plug, and CONNECT ALL @ The Jacobs Center.
How to Apply
Interested start-up founders can submit a brief application at talentfoundry.ucsd.edu.
Applicants will need to offer a vision and explanation of their business as well as share where they are on their founders journey — development or ideation, customer engagement, hiring, raising capital or other.
"Every person who applies through the site will get a call back," Favela said.
Let's Celebrate
Join us at the Guggenheim Theater, UC San Diego Park & Market from 6 to 8:30 p.m. on December 7.
Register on Eventbrite: Talent Foundry Launch
Stay in the Know
Keep up with all the latest from UC San Diego. Subscribe to the newsletter today.