UC San Diego Biological Sciences Professors Elected to National Academy of Sciences
Yishi Jin and James T. Kadonaga are recognized by elite society
Published Date
Article Content
Two researchers from the University of California San Diego's School of Biological Sciences have been elected to the National Academy of Sciences (NAS), one of the highest honors bestowed upon U.S. scientists and engineers.
Neurobiologist Yishi Jin and molecular biologist James T. Kadonaga were announced as part of the 2022 NAS election that resulted in 120 new members and 30 international members "in recognition of their distinguished and continuing achievements in original research."
Jin and Kadonaga will be formally inducted next year during NAS's annual meeting.
"I'm thrilled that two outstanding professors from UC San Diego's School of Biological Sciences have been recognized for their impactful contributions to science by being inducted into the National Academy of Sciences," said School of Biological Sciences Dean Kit Pogliano. "Professors Jin and Kadonaga epitomize the scientific excellence that has propelled our university and Biological Sciences into the top-tiers of research and education."
Yishi Jin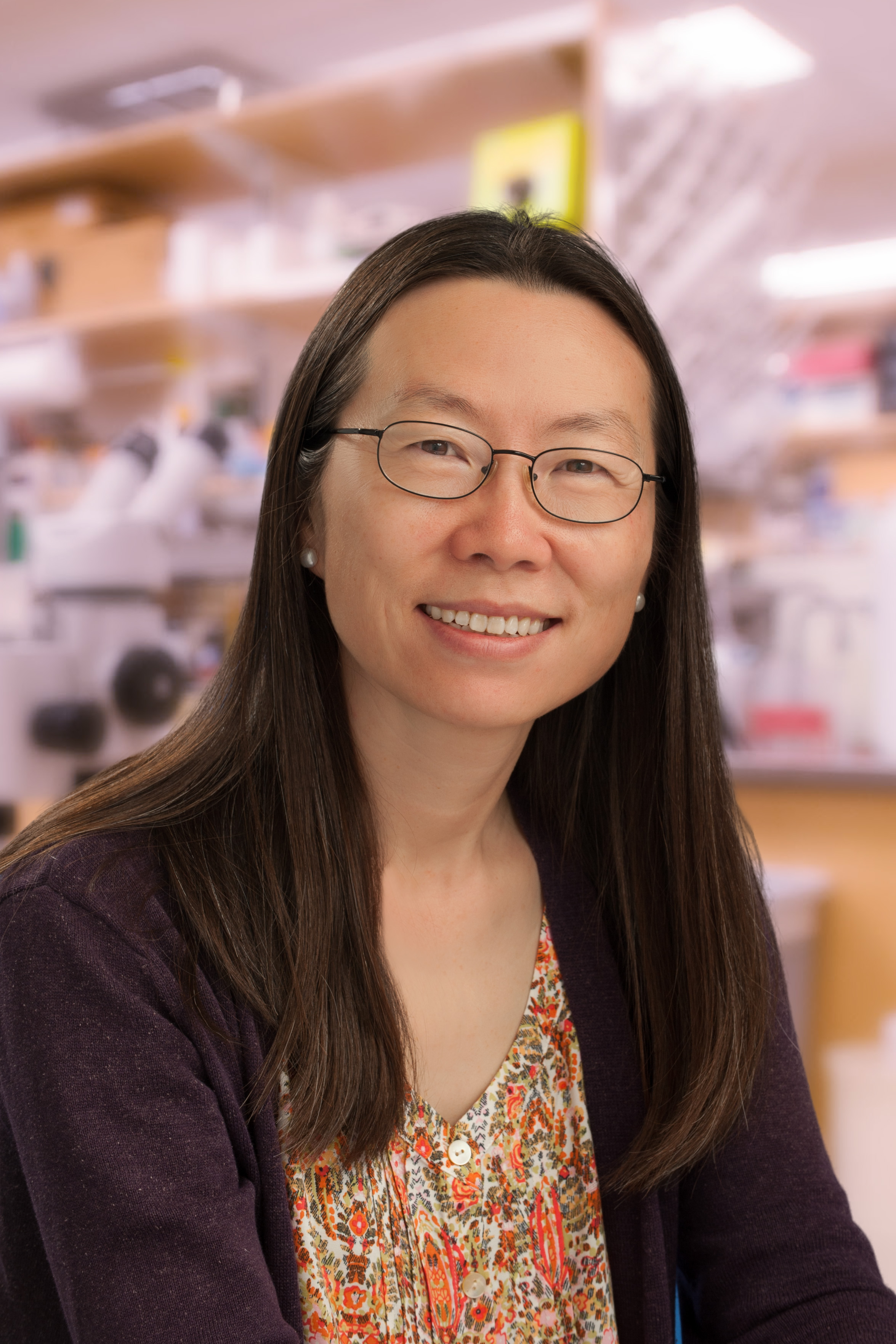 Jin is a distinguished professor in the Department of Neurobiology and Department of Cellular and Molecular Medicine. She holds the Junior Seau Foundation Endowed Chair in Traumatic Brain Injury.
Her research probes the molecular and cellular mechanisms underlying the development and function of the nervous system. In one of her lab's recent discoveries, she and her colleagues uncovered a new genetic pathway for injured nerve regeneration, a finding that offers hope for neuroprotection following traumatic injuries, stroke and spinal damage.
Jin also serves as co-director of the Kavli Institute for Brain and Mind (KIBM), an interdisciplinary research and education institute based at UC San Diego. KIBM supports innovative research by scientists at UC San Diego and the Salk Institute for Biological Studies on the origins, evolution and mechanisms of human cognition and the mind.
Jin received her B.S. degree in cell biology from Peking University, China, and her PhD from UC Berkeley. Following her postdoctoral training in neurogenetics at MIT, she started an independent faculty position at UC Santa Cruz. She has been on the UC San Diego faculty since 2006. She was elected as a fellow of American Academy of Arts and Sciences in 2019 and a fellow of American Society of Cell Biology in 2020. In 2017 she received the Javits Neuroscience Investigator Award by the National Institute of Neurological Disorders and Stroke (NINDS). She recently received a research program award (R35) from NINDS.
She served as the chair of the Department (formerly Section) of Neurobiology from 2017 to 2020.
James T. Kadonaga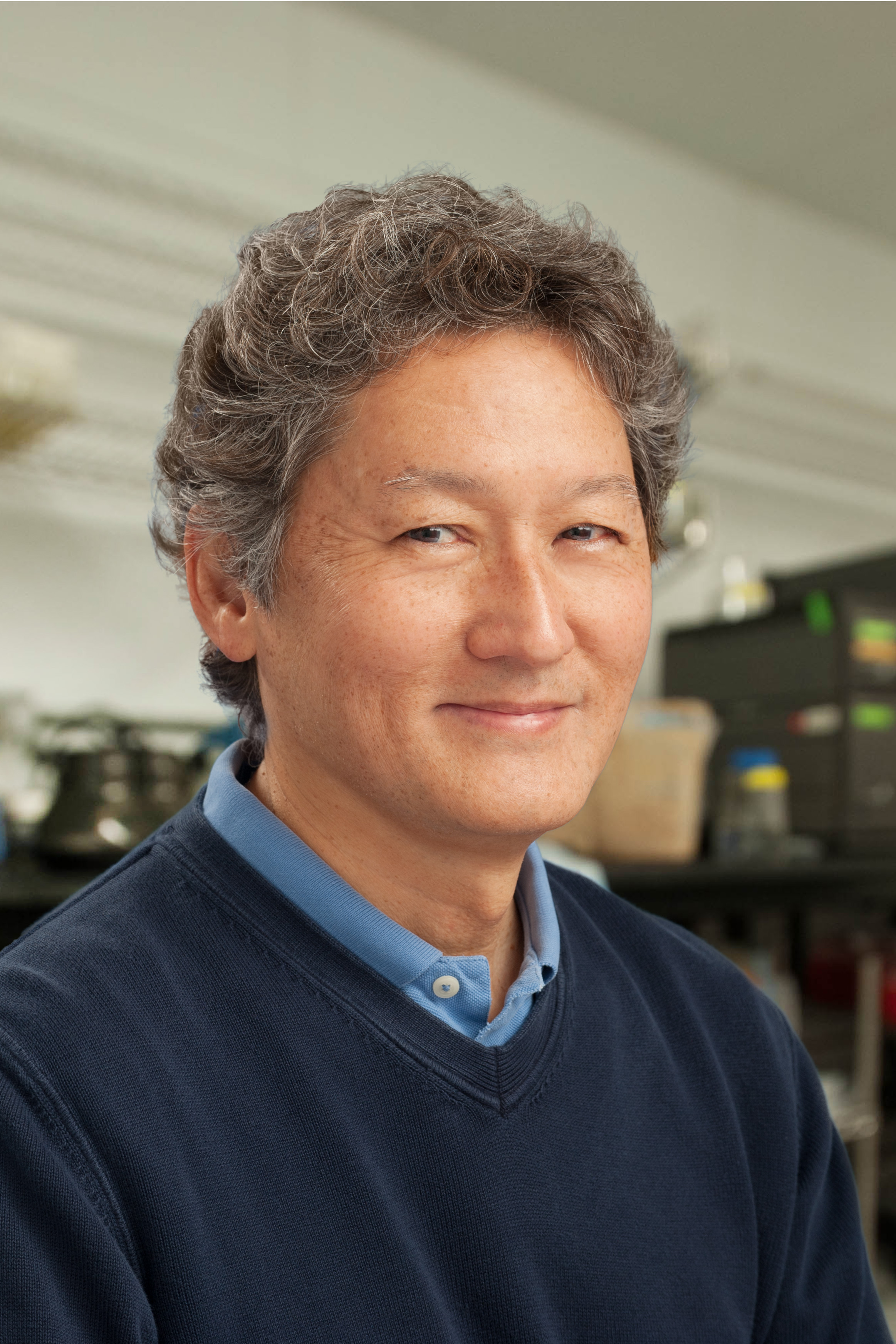 Kadonaga, a distinguished professor in the Department of Molecular Biology, is the Amylin Endowed Chair in Lifesciences Education and Research.
His laboratory explores the mechanisms underlying the expression and regulation of our genes, a vital process at the root of many human diseases. His research includes the study of gene transcription and chromatin dynamics, which remain largely undiscovered areas of biology. Recently, Kadonaga and his colleagues made new insights into a critical factor in gene expression. This factor, termed NDF, is an ancient protein that enhances gene activation and may be involved in diseases such as cancer.
Kadonaga received his bachelor's degree in chemistry from MIT and completed graduate studies in chemistry at Harvard University. He was a postdoctoral scholar at UC Berkeley before joining UC San Diego's faculty in 1988. He has been elected a Fellow of the American Association for the Advancement of Science (1994) and the American Academy of Microbiology (1995). In 2017, he was elected to the American Academy of Arts and Sciences. He was the chair of the Department (formerly Section) of Molecular Biology from 2003 to 2007.
The National Academy of Sciences is a private, nonprofit institution that was established under a congressional charter signed by President Abraham Lincoln in 1863. It recognizes achievement in science by election to membership, and—with the National Academy of Engineering and the National Academy of Medicine—provides science, engineering and health policy advice to the federal government and other organizations.
— With information from the National Academy of Sciences
Stay in the Know
Keep up with all the latest from UC San Diego. Subscribe to the newsletter today.