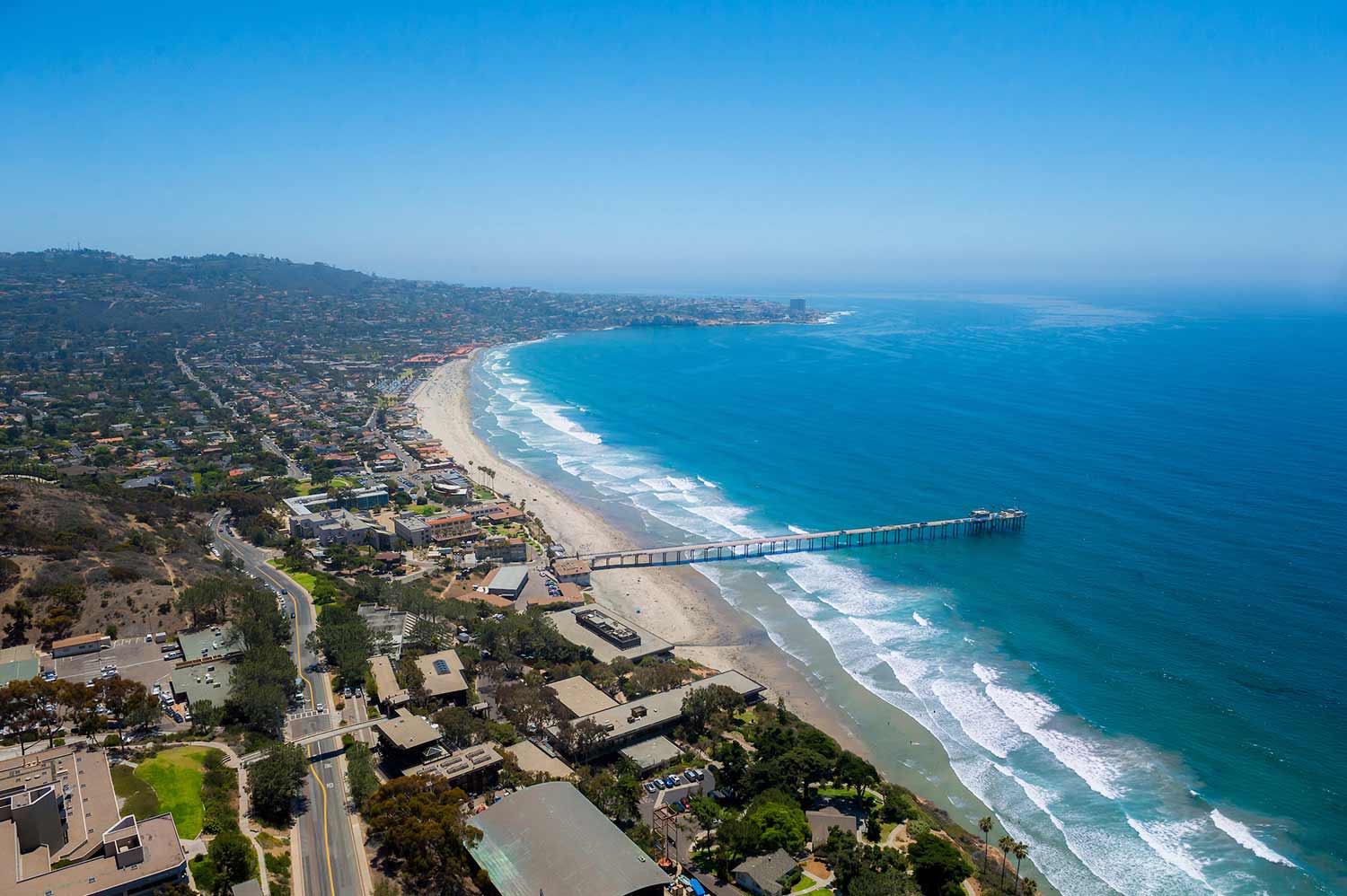 UC San Diego Announces Teams for Blue Tech Accelerator
Eight new San Diego startups are tackling ocean challenges in startBlue Program
With the announcement of the first cohort of startups in its startBlue Accelerator program, UC San Diego's Rady School of Management and Scripps Institution of Oceanography are leaning into their role as a major source of innovation focused on the world's oceans.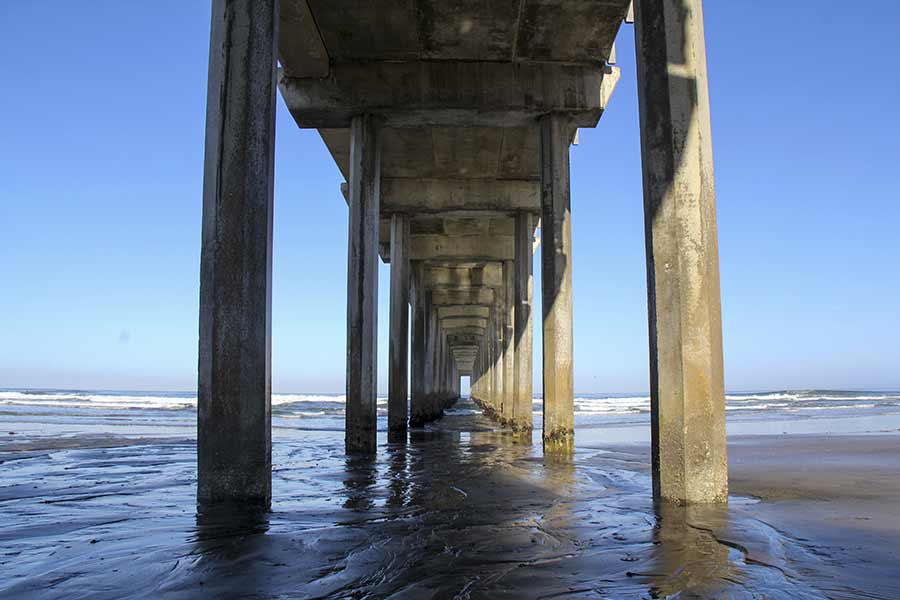 On Tuesday, Nov. 9, beginning at noon, the university will host an informational webinar on the blue economy and startBlue. The program supports science and engineering startups in the rapidly growing and highly vital blue tech sector, devising new solutions that can be integrated into science, industry, investment and government networks.
"I am thrilled by the breadth and diversity of ideas represented by this cohort of startups, and excited to see how they will charge up the blue economy in San Diego and beyond," said Gwen Nero, director of Corporate Affiliates, Business Development, Industry Outreach, and Innovation at UC San Diego's Scripps Oceanography. "This is a truly collaborative effort, leveraging Rady School's expertise in launching startups and supporting the business community, Scripps Oceanography's proven leadership and expertise in blue technology, and leaders in San Diego's bustling blue economy."
Startups included in the first startBlue cohort include:
Algeon Materials, leveraging ocean-derived materials to create bio-innovative plastic alternatives
Anchoral, reinventing 2,000-year-old anchor technology to be less destructive, more intelligent, and easier to use
CalWave Power Technologies, Inc., unlocking the vast and steady carbon-free power from ocean waves and bringing superior power and monitoring technology to market with a global reach
Daybreak Seaweed Company, bringing seaweed into the everyday kitchen by providing nutrient-dense, umami-packed, and nourishing kitchen staples
FishSense, using imaging advancements to improve underwater biomass measurements and monitor fish population growth and health
Kai Pono Solutions, transforming the stormwater industry with a unique stormwater filtration device that is low impact, cost-effective, easily maintained, and IOT-enabled
mantaz, using 3D printing and other novel technologies to restore coral reefs
Sepiabiotics, integrating next-generation robotics, artificial intelligence, and computer vision to solve ocean data challenges
Teams, which participate at no cost, are in the midst of developing new businesses around a science and engineering solution to an ocean challenge. Each startup in the first cohort receives Scripps science and Rady entrepreneurship curricula, one-on-one mentorship, and facilitated access to potential partners, customers, and sources of investment. Workshops focus on skill development such as grant writing and pitching. Conferences, pitch competitions, and industry association memberships offer teams valuable visibility and connections.
The startBlue program is made possible thanks to a grant from the U.S. Dept of Commerce's Economic Development Administration, contributions from California Sea Grant, San Diego Gas & Electric, The Beyster Foundation for Enterprise Development, Ocean Visions, and the Builders Initiative, as well as a philanthropic donor match from members of the Scripps Director's Council. Active participation of program partners integrates startBlue into the pipeline of regional resources that support the visibility, growth, and scale of ocean startups. StartBlue is affiliated with the nonprofit Ocean Visions, which connects new ocean startups to a national network of leading oceanographic institutions advancing research into scalable solutions.
According to 2012 estimates by TMA BlueTech, San Diego's blue economy includes more than 1,400 local companies, supports 46,000 jobs, and generates $14 billion in direct sales. America's marine economy was worth about $373 billion as of 2018, per figures from the Department of Commerce. The nation's blue economy and its blue tech sector are rapidly growing to address the historic challenges and opportunities presented by climate change and the need for innovation posed by the U.N. Sustainable Development Goals.
Nero will be a featured panelist in the Nov. 9 webinar along with Karen Jensen, Entrepreneurship Advocate at the California Institute for Innovation and Development, Rady School of Management.
"This webinar will serve as an introduction to the startups in this inaugural startBlue accelerator cohort, as well as an opportunity for San Diego's business leaders to learn about all the opportunities the blue economy has to offer and why working together for the benefit of our oceans is so urgent and important," Jensen said.
The webinar "Transformation Series: UC San Diego's Role in Blue Tech Innovation" takes place at noon Pacific Time on Tuesday, Nov. 9, 2021. Registration is now open.
New corporate mentorship opportunities for the first cohort's winter/spring term will be announced in December. Those interested can get more information and register for updates on the startBlue Acclerator website.
Stay in the Know
Keep up with all the latest from UC San Diego. Subscribe to the newsletter today.