UC San Diego Announces Recipients of Chancellor's Medals and Lifetime Legacy Award
The campus will honor the 2022 awardees at an event in March 2023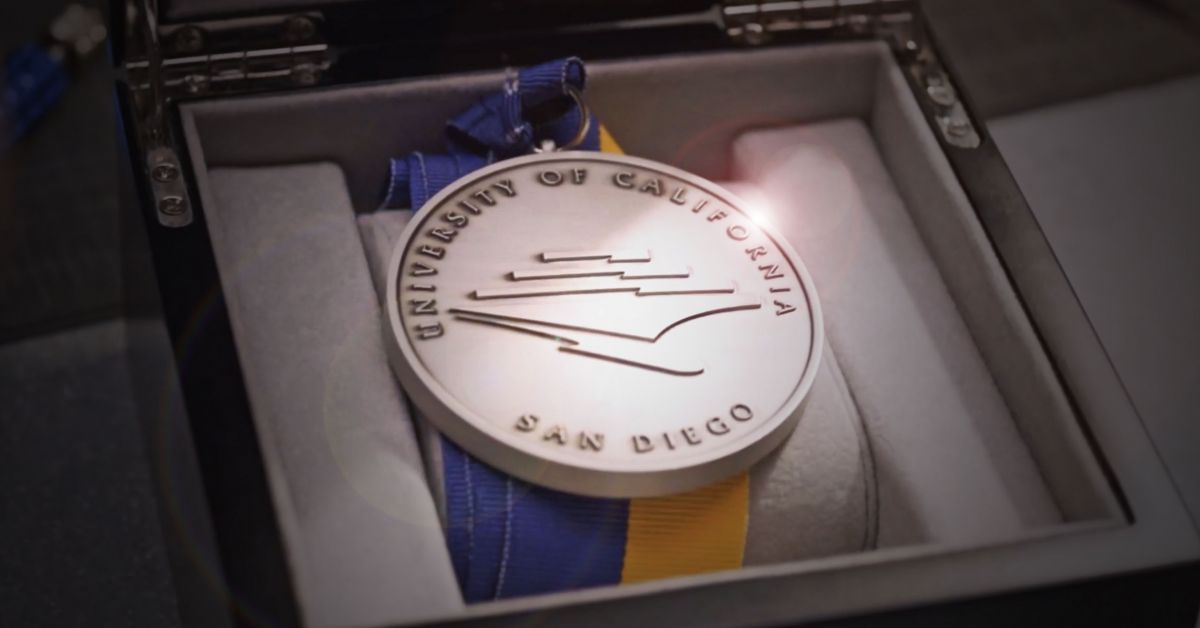 Published Date
By:
Share This:
Article Content
They have supported scholarships and resources for students from underrepresented communities. Their generosity is driving innovative research to fight some of the most devastating diseases that plague mankind, including cancer and heart disease. And they have provided support for some of the most vulnerable populations, including those in need of palliative care.
The University of California San Diego has announced the 2022 Chancellor's Medal awardees: Karen and Jeff Silberman; the Step Family; and Sandra Timmons '81 and Richard Sandstrom '72, PhD '79. The Chancellor's Medal is one of the highest honors given by UC San Diego to recognize exceptional service in support of the university's mission.
This year, UC San Diego also will honor T. Denny Sanford with the Lifetime Legacy Award. The Lifetime Legacy Award is granted only on the rarest occasions to exceptional campus visionaries. This is only the second time the award has been given, with the first Lifetime Legacy Award honorees being Joan and Irwin Jacobs.
The Chancellor's Medals and Lifetime Legacy Award will be presented at an event in March 2023.
"We are proud to recognize these visionary honorees who have made such an incredible impact at UC San Diego and far beyond," said Chancellor Pradeep K. Khosla. "Thanks to their generosity, UC San Diego is making a difference in the lives of countless people — from developing treatments for cancer and fighting heart disease to better supporting students from all backgrounds with scholarships, fellowships and resources to ensure student success."
Since its establishment in 2000, the Chancellor's Medal has been awarded to select community leaders and philanthropists whose long-standing contributions and involvement have supported promising students, furthered meaningful research, and helped the university and region grow and prosper. The 2022 Chancellor's Medal honorees are:
Karen and Jeff Silberman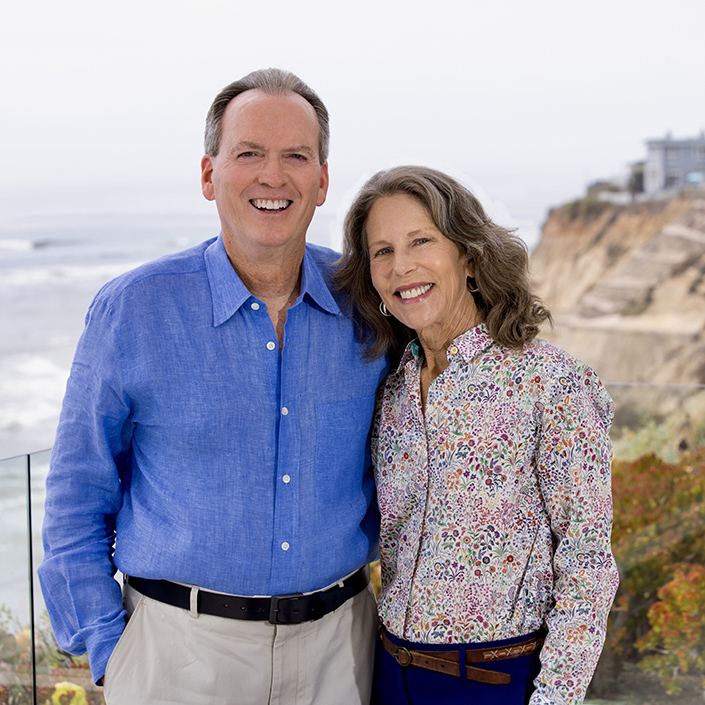 For decades, Karen and Jeff Silberman's leadership, passion and generosity have improved lives across the region. The couple has served as exemplary friends, partners and supporters of UC San Diego, following a longstanding tradition of support for the university on both sides of their family. Jeff serves as chair of the UC San Diego Foundation Board of Trustees, where his parents made the Foundation's founding gift in 1972. He also served as a member of the Chancellor's Executive Advisory Cabinet for the Campaign for UC San Diego. Karen serves on the Rady School Dean's Advisory Council where her parents were founding supporters, is a past co-chair and member of the UC San Diego Health Board of Advisors, and serves on the board of the La Jolla Playhouse, where the Silbermans are significant supporters. They have also supported the Applied Research Center for Civility at UC San Diego, which was jointly launched with the National Conflict Resolution Center, where Jeff serves on the board.
The Silbermans established two inspiration challenges to support the Chancellor's Associates Scholarship Program (CASP), which resulted in more than $3 million in funding. CASP supports high-achieving students who have demonstrated financial need by providing full tuition, fees and housing, as well as a range of services to ensure that they thrive on campus. The couple has supported 36 scholars to date. The Silbermans also made a leadership gift to the Rady School of Management to establish the Belonging Initiative, which strives to transform the landscape of business education by creating greater access for students of all backgrounds who are pursuing a business economics major.
In the broader community, the Silbermans are major supporters of Hillel at UC San Diego, the San Diego Symphony and the Museum of Contemporary Art San Diego. The recipient of the Carl M. Esenoff Memorial Award for Extraordinary Community Service, Jeff also served as chair of the board of the Francis Parker School, where the Silbermans are significant supporters, and he was the recipient of the School's Distinguished Alumni Award. Karen is board chair of both Words Alive and the Jewish Women's Foundation of the Jewish Community Foundation of San Diego. She is also the recipient of the Jewish Family Service of San Diego's Mitzvah Award.
The Step Family
Inspired by the family's experiences in both pharmaceuticals and biotech, and their experiences as patients, the Step Family Foundation has established a number of patient-centered facilities and efforts at UC San Diego Health. The foundation established the Step Family Cardiovascular Rehabilitation and Wellness Center, which, under the leadership of Pam Taub, MD, has become one of the nation's premier cardiovascular rehabilitation facilities. The foundation has also established the Step Family Foundation Inpatient Palliative Care Unit which promotes education, access and training in the field of palliative care, including supporting a clinical team providing clinical support to patients and their families.
The Step Family Foundation has also supported many efforts to fund medical scholarships including funding to the Pearl Brenner Memorial Scholars, supporting young investigators in research and clinical care, and in helping to establish a chair honoring Anthony DeMaria, MD, the former chief of cardiology, for his contributions to UC San Diego Health.
Most recently, the Step Family Foundation has agreed to establish and fund a gift providing a "concierge for all" two-year pilot program in gastroenterology for patients in honor of Thomas Savides, MD. This program will also generate data to demonstrate improved outcomes and provide for publications regarding enhanced patient experiences.
From funding for fellows in palliative care, improving patient access to gastroenterology treatment and improved cardiovascular outcomes, the Step Family Foundation has been instrumental in the transformation of the university's health sciences infrastructure and creating a more patient-focused comprehensive model of care.
Sandra Timmons '81 and Richard Sandstrom '72, PhD '79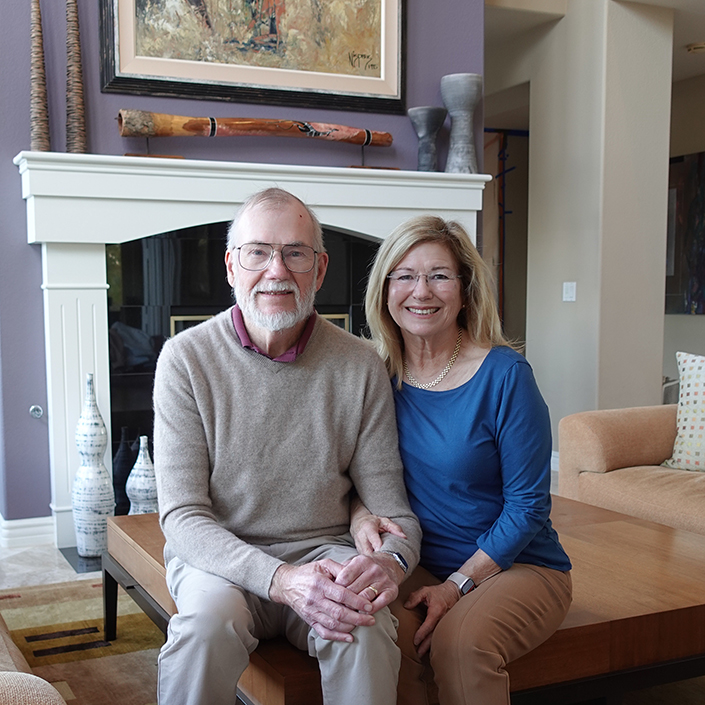 Alumni Sandra Timmons '81 and Richard Sandstrom '72, PhD '79, have shown a longstanding commitment to furthering opportunities and expanding access for students from all backgrounds to have the same world-class education they received from UC San Diego.
In 2014, they gave $1.2 million to establish two endowments, the Richard L. Sandstrom Graduate Fellowship in Engineering and the Timmstrom Scholars to support undergraduate scholarships through the Chancellor's Associates Scholarship Program. The couple then committed $3.8 million in 2019 in support of a range of essential programming and programs at UC San Diego. The gift provided support to match gifts to CASP to create Chancellor's Associates Scholarship Endowments as well as multiple student success-related programs on campus including Summer Bridge and OASIS.
Their support spans broadly across the campus, from The Preuss School UC San Diego and UC San Diego's Black Academic Excellence Initiative, to establishing the Kavli and Sandstrom-Timmons Endowed Faculty Fellowship in Human Development and the Sandstrom-Timmons Endowed Faculty Fellowship to support the work of emerging, high-promise faculty members. The common thread weaving all of their support together is a deep commitment to serving the greater good and empowering others to make a positive impact.
Timmons currently serves as a UC Regent. She and Sandstrom both were members of the Campaign for UC San Diego Cabinet. Timmons also has served as chair of the Chancellor's Associates Counsel and serves as vice chair and trustee of the UC San Diego Foundation Board.
Lifetime Legacy Award Honoree: T. Denny Sanford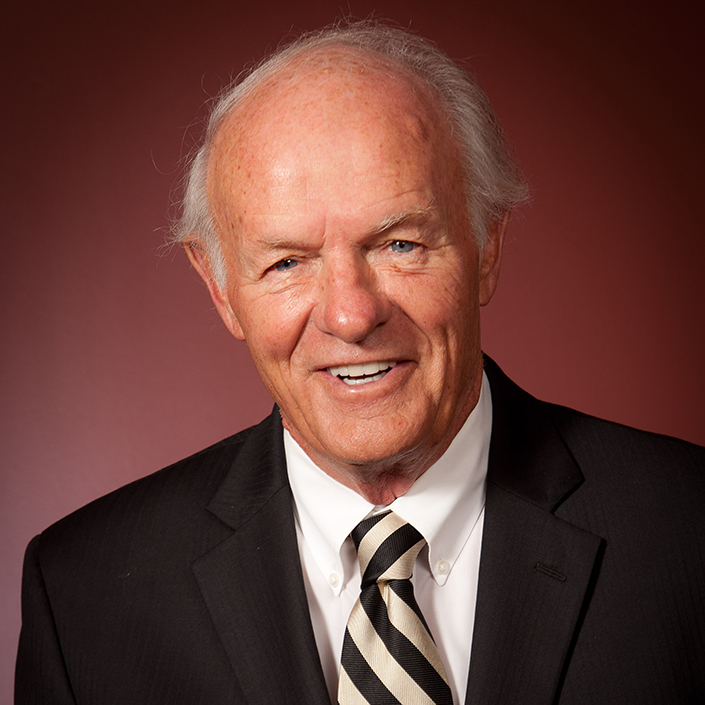 The Lifetime Legacy Award will be given to T. Denny Sanford, a visionary and generous supporter of UC San Diego who seeks to fund research geared toward making discoveries to benefit populations worldwide.
In 2022, he gave the single largest gift in UC San Diego's history — a pledge of $150 million — to establish the UC San Diego Stem Cell Institute, which has a key focus on leveraging space as a new frontier for stem cell science. The recent gift built upon a $100 million gift from Sanford in 2013 that helped establish UC San Diego as a leader in developing and delivering the therapeutic promise of human stem cells to treat, remedy or cure a vast array of conditions and diseases.
In 2019, he made a gift of another $100 million to establish the T. Denny Sanford Institute for Empathy and Compassion, focused on research into the neurological basis of compassion, with application toward developing empathy-focused training for future generations of medical professionals.
Sanford also is a consistent supporter of The Preuss School UC San Diego, a charter middle and high school on the UC San Diego campus for motivated, low-income students who strive to become the first in their families to graduate from college. He regularly contributes to the greatest needs at Scripps Institution of Oceanography, among critical research-focused areas of campus. He has also provided support to the Epstein Family Alzheimer's Research Collaboration.
Sanford was an honorary co-chair for the Campaign for UC San Diego. He was a recipient of the Chancellor's Medal in 2014.
"We are honored to bestow this Lifetime Legacy Award upon our friend, supporter and champion, Denny Sanford," said Chancellor Khosla. "His incredible investments in various areas of science have led to drug discoveries, revolutionary treatments, stem cell research breakthroughs, and improved patient experience with a foundation in empathy and compassion. His partnership has led — and will continue to lead — discoveries that establish new standards of care for a better, healthier world."

Stay in the Know
Keep up with all the latest from UC San Diego. Subscribe to the newsletter today.