TWOW Kicks Off New Academic Year with Lineup of 100+ Campus Events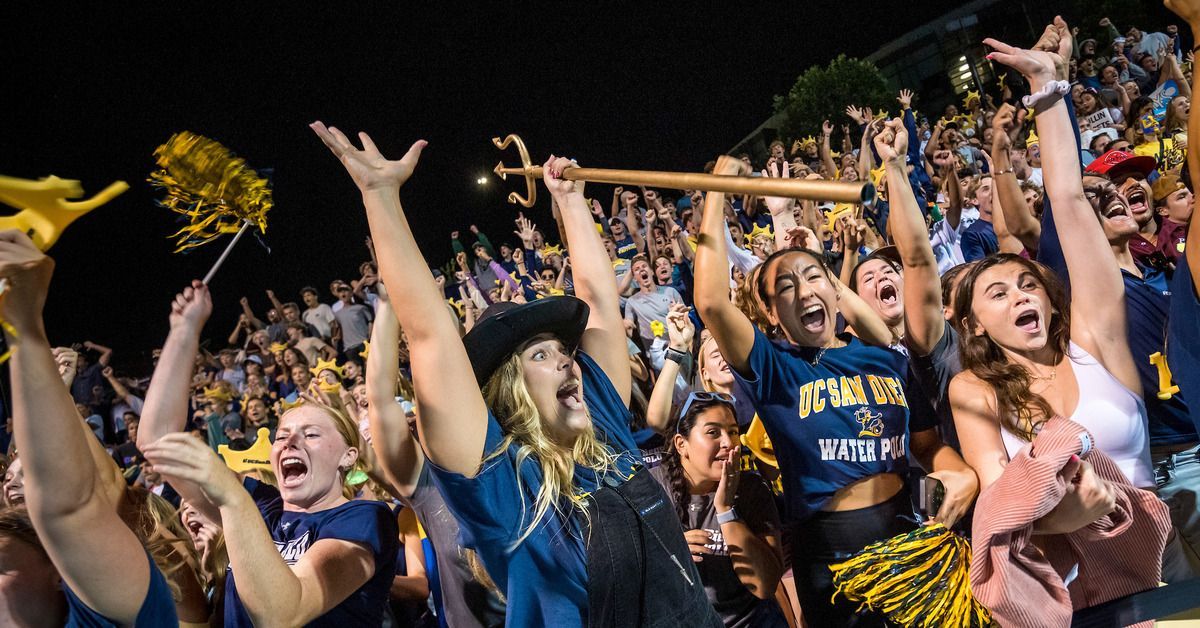 Published Date
By:
Share This:
Article Content
Triton Weeks of Welcome is officially underway, starting the academic year off on a high note with an immersive campus-wide series of more than one hundred introductory activities, special programs and signature events.
Each year, TWOW serves as a gateway to a thriving university experience, welcoming new students to campus with opportunities to foster connections, discover academic resources and have fun with fellow Tritons. The series also helps ensure a seamless transition into life at UC San Diego, featuring orientation sessions where incoming first-year, transfer, graduate and international students can learn more about their new home away from home.
Students can jump into an array of social activities that boost Triton pride and foster community–such as concerts, athletic events, resource fairs and more. Tritons also will be able to participate in UC San Diego's most popular welcome events, including university traditions such as the Triton UnOlympics and Meet the Beach. And, while TWOW events are designed to introduce all new undergraduate and graduate students to the university, continuing students are also encouraged to join in the festivities.
"Our Triton Weeks of Welcome—TWOW—is all about getting to know the resources on this huge campus, meeting new friends and transitioning into college. It is one of the most exciting times of the year and an opportunity for students to get really curious about UC San Diego and discover new passions," said Patricia Mahaffey, assistant vice chancellor for Student Life at UC San Diego.
Fostering a community of Tritons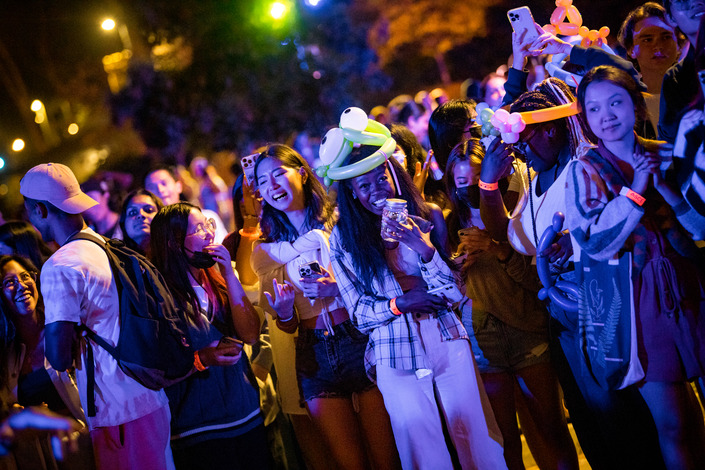 Here are some of the TWOW events that have been curated to kick off the beginning of fall quarter.
On Sept. 7, UC San Diego's Town Square was the vibrant setting for the New Graduate Student Resource Fair, which kicked off TWOW's extensive lineup of more than 100 introductory programs. This event showcased a wide array of resources crucial to graduate students, including academics, recreation, student life and student health, among others. Campus partners such as the Career Center, the Writing Hub and the Basic Needs Center were present, offering valuable information about campus services.
The Black, Latinx and Native American Family Orientation program took place on campus from Sept. 16-17, offering opportunities to connect with other incoming families, learn about campus resources and get familiar with the campus. The orientation was hosted by the Black Resource Center, Raza Resource Centro, Intertribal Resource Center, the office of Student Retention and Success and the office of Parent and Family Programs.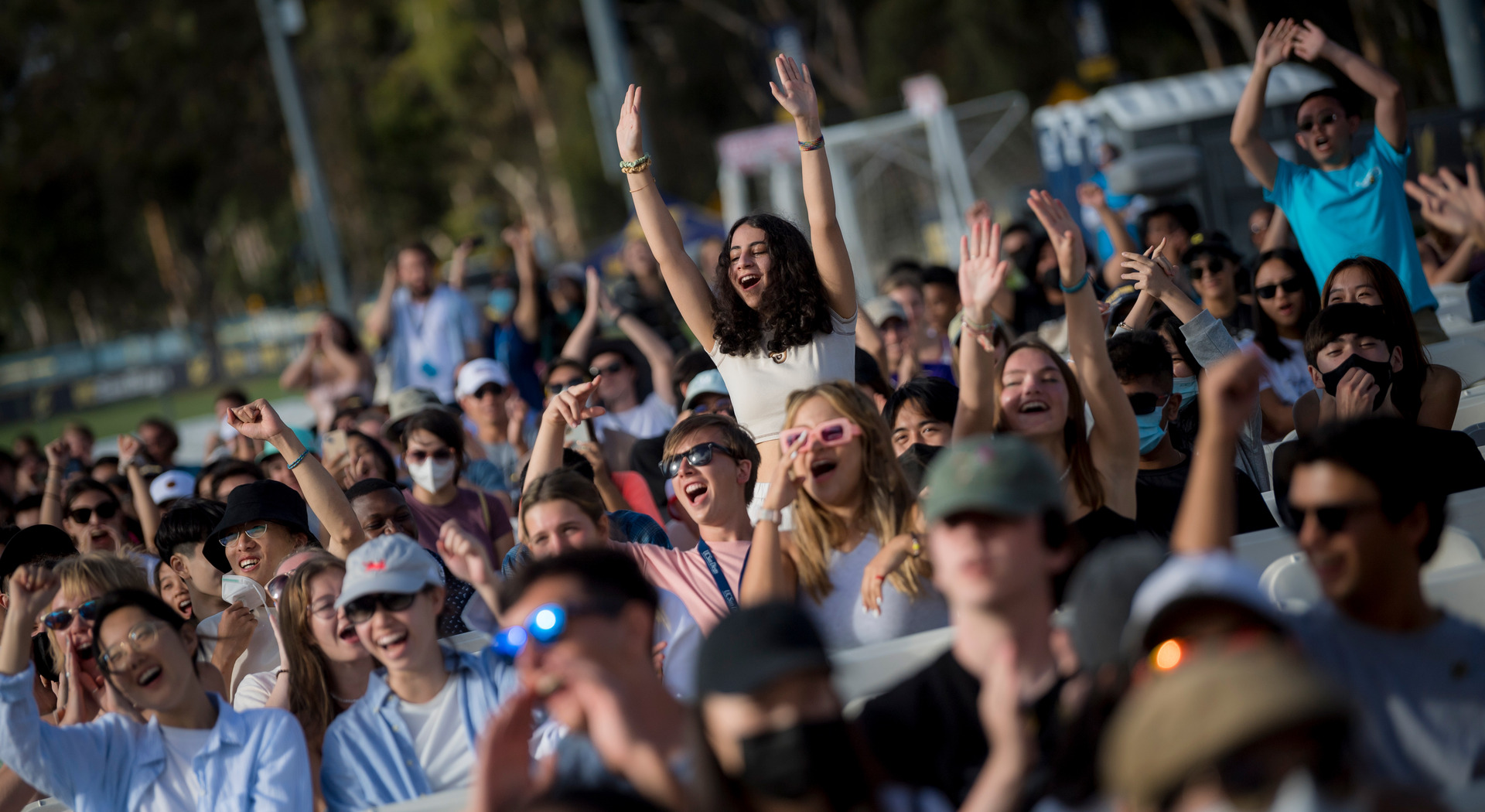 On Sept. 26, all first-year undergraduate students, transfer students and incoming graduate students are invited to unite on RIMAC Field for the New Student Welcome Convocation. The event marks the formal entrance of incoming students into UC San Diego's academic community, featuring remarks from Chancellor Pradeep K. Khosla as well as other campus leaders and faculty members.
A celebratory pre-show will ring in the New Student Welcome Convocation, featuring live performances, a DJ and a spoken word piece from a student. Following Convocation, the festivities continue as attendees enjoy festival-style games, a tasting experience from Housing, Dining and Hospitality, live music and more.
Transfer students will come together on Sept. 27 for the All College Transfer Welcome. Then, on Sept. 28, transfer students can join their Undergraduate Colleges, the Triton Transfer Hub and The Village at Pepper Canyon for the annual first day of class All College New Transfer Social. The afternoon celebration commemorates the start of the new year, offering opportunities for students to meet staff across campus, connect with fellow transfer students and enjoy carnival-style food. That same evening, the UC San Diego First-Gen Welcome Social will take over Sun God Lawn, showcasing swag giveaways, a barbecue and more.
On Oct. 10, all students can swing by the Student Services & Academic Support Fair to learn about campus resource and programs from over 50 academic and student services departments. Each department offers plenty of ways to find support and get involved at UC San Diego, setting students up for a successful academic year.
"When students actively engage with the campus through social, academic and cultural opportunities they learn about themselves, gain important leadership and communication skills and build a sense of connection to each other and the campus," adds Mahaffey. "College is about developing your identity and passions, and TWOW is just the beginning!"
Surf a wave, shake it off, battle it out!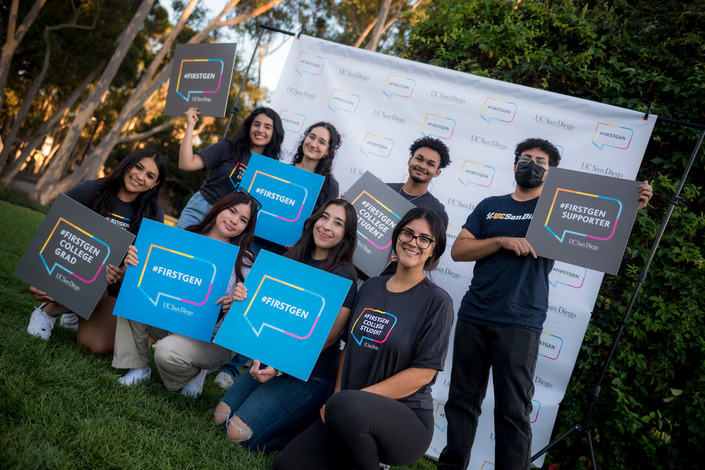 "TWOW is more than just a series of events; it's a celebration of the UC San Diego community. As someone who's witnessed the transformative power of TWOW firsthand, I can attest to the incredible impact it has on new students," says George Chi Ioi Lo, president of Associated Students at UC San Diego. "Prepare to be inspired, make lifelong friends, and discover the boundless opportunities this campus offers during TWOW! I am excited to introduce myself to all the UC San Diego students!"
This weekend, UC San Diego's newest cohort of graduate and professional students are invited to a Padres game on Sept. 22. Hosted by the Graduate & Professional Student Association (GPSA), tickets are now available to join in cheering on the city's baseball team at Petco Park.
On. Sept. 24, join the Associated Students office of Concerts & Events (ASCE)—the student programming board responsible for some of the longest standing campus traditions—for its annual Fall Y'all event. The welcome celebration invites all incoming and returning students back to campus with an evening filled with live music, interactive games and more.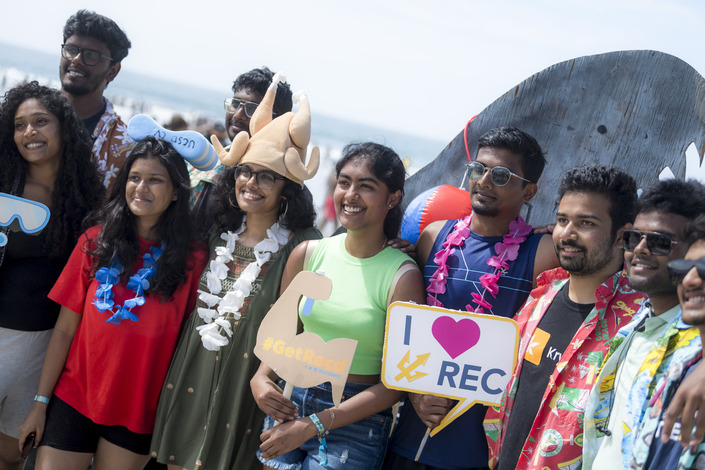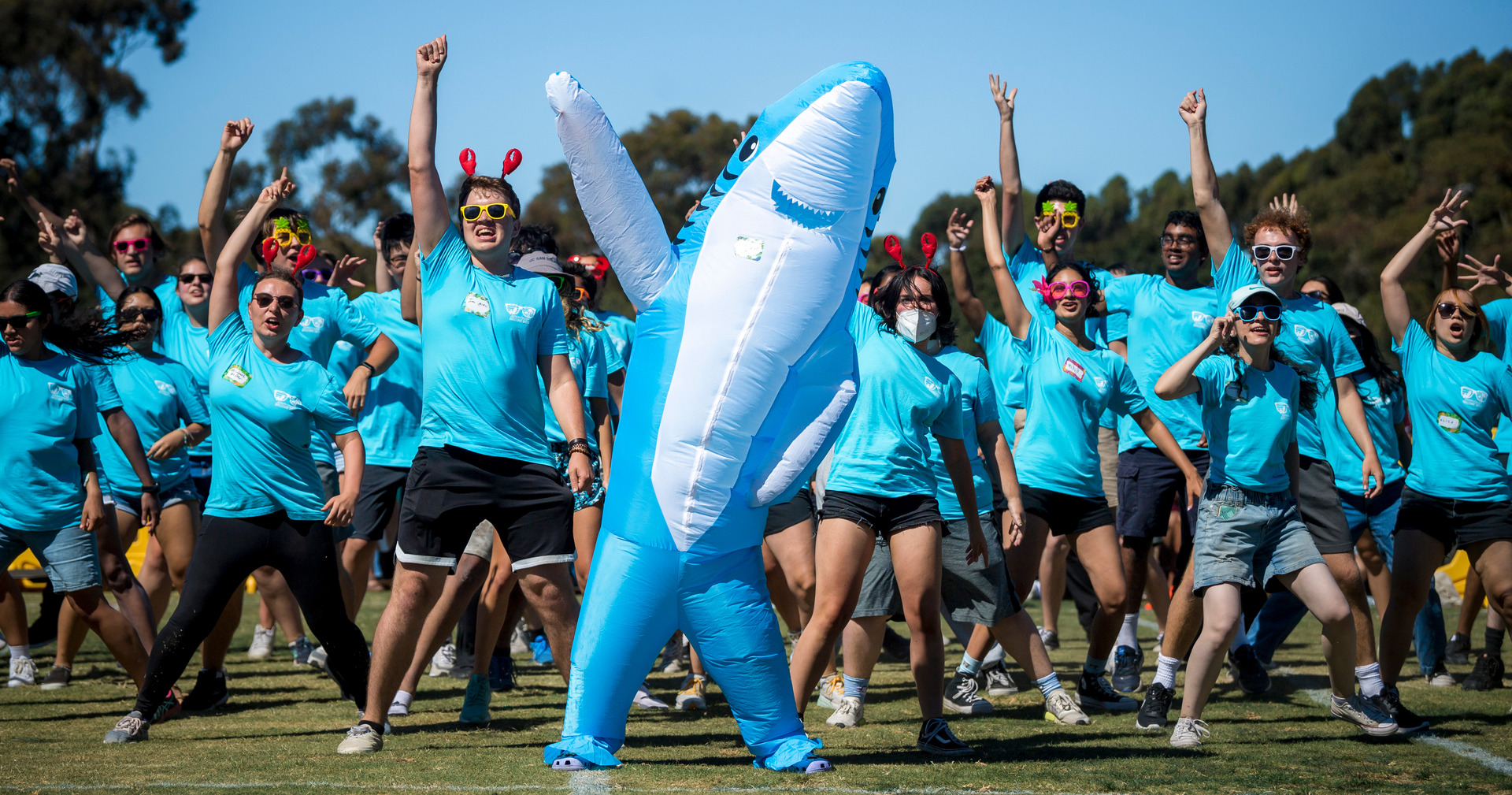 The Triton UnOlympics, one of the campus's oldest traditions, is set to celebrate its 42nd year on September 27. Each year, UC San Diego's undergraduate colleges compete for the coveted Golden Shoe Trophy by battling it out in games such as sack races, an egg toss as well as a choreographed performance. As part of the Triton UnOlympics, students can meet the King Triton mascot, mingle with the campus's scholar-athletes and learn about the various sports clubs that Recreation offers.
UC San Diego Recreation hosts the 15th Annual Meet the Beach on Sept. 30, inviting first-year undergraduate, graduate & transfer students down to the sand for a giant beach party. Attendees can learn how to catch a wave with free surf lessons, get in a dance workout, kayak with friends as well as meet world famous surfing dogs. Wristbands are required to attend the event, which grant access to a beach shuttle ride, a towel, lunch and more. Students can pick up their wristbands at the Liontree Arena Entrance starting Sept. 27; they will be available until supplies run out.
On Sept. 30, Triton Fest presents a perfect night to dress up like Taylor Swift and dance with your fellow Triton Swifties at Epstein Family Amphitheater. The dance party is open to all current UC San Diego undergraduate and graduate students. Swiftie Saturday is presented by Triton Fest, UC San Diego's free after-hours event series held on weekend nights at the beginning of the fall and winter quarters.
To view the full calendar of TWOW events, please visit twow.ucsd.edu.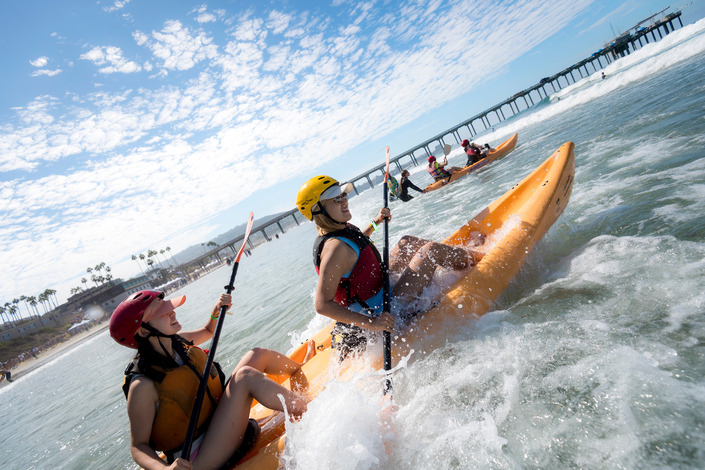 Stay in the Know
Keep up with all the latest from UC San Diego. Subscribe to the newsletter today.