Triton Pride at This Year's San Diego Festival of Books
A longtime sponsor of the annual festival, UC San Diego contributes greatly to the cultural community in our region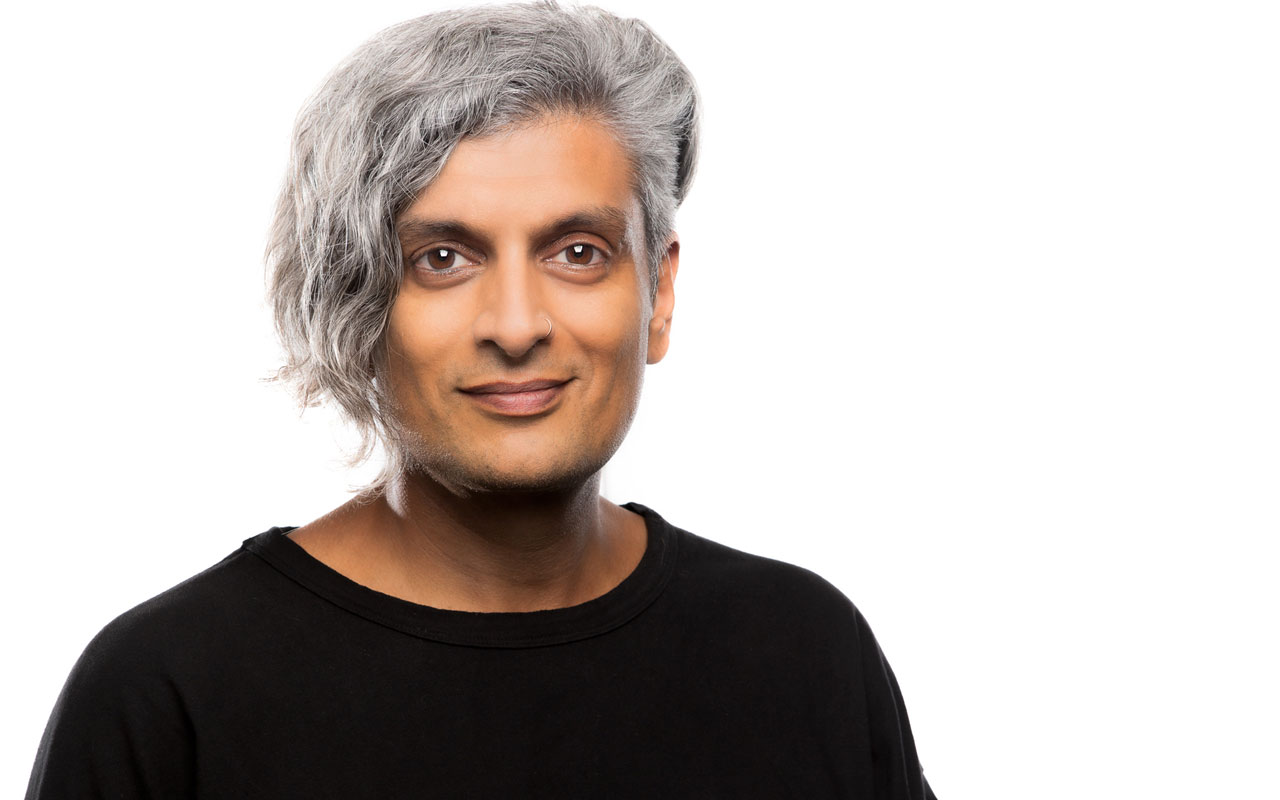 Published Date
Article Content
When this year's San Diego Festival of Books returns Aug. 21, UC San Diego will once again be well represented, from faculty as featured authors and professors leading key panels, to staff who have helped shape the cultural event in our region for years.
"Participating in these events is a great way to meet others in the community who are passionate about literature," said Department of Literature assistant professor Kathryn Walkiewicz, who interviewed the celebrated author Chang-Rae Lee for this year's festival. "It's also a great way to challenge assumptions about what a literature professor should look and act like in ways that, hopefully, make the work we do less esoteric."
Walkiewicz's research and teaching interests in the Division of Arts and Humanities include Indigenous studies, and 19th century United States literature and culture. Recorded in advance of the festival, she said interviewing Lee about his novel "My Year Abroad" left a strong impression.
"Chang-Rae Lee was so generous and open. Right from the start we had a very organic rapport and were able to have a fun and thoughtful discussion about literature, representation and our current social moment," she said.
The UC San Diego Bookstore has been a longtime sponsor of the festival, which is organized by the San Diego Union-Tribune and presented by the University of San Diego. This year's festival is 100% virtual, with pre-recorded readings, interviews and panel discussions scheduled throughout the day, as well as the "live" announcement of the 2021 One Book One San Diego selections.
Making a connection with books
UC San Diego book buyer Teri Den Herder has been on the planning committee since its inception, and said it was important to support reading, and a connection with the community through literacy.
"Our indie, self-supporting bookstore specializes in science, environment and social sciences, and we want to share that representation," Den Herder said. "There is great joy in putting books into people's hands and being with so many book-loving people. Talking pure joy and excitement about books is one of my favorite things to do. Virtually, being able to have so many great authors in discussion is just fantastic."
The festival has grown a reputation of presenting some of the leading contemporary authors and poets, and this year is no different: Ziggy Marley, Marie Lu, Viet Thanh Nguyen, Brit Bennett and John Grisham headline, and Department of Literature chair Kazim Ali is a featured author. Ali's most recent publications include the critically acclaimed book of poetry "The Voice of Sheila Chandra" and the memoir "Northern Light: Power, Land, and The Memory of Water."
"San Diego is a culturally rich area, especially with regards to the writers and poets who make the region their home," said Ali, who joined UC San Diego in 2018. The creative writing professor oversaw last year's New Writing Series for the department, one of the longest-running and most-respected series presenting up-and-coming and established authors to the greater community. An audio archive of the series is held at UC San Diego Library's Special Collections & Archives.
"UC San Diego and the Department of Literature both take very seriously our role in the cultural life of San Diego and the San Diego region, and are grateful for the hard work that goes into putting on this festival," he said, "and I'm grateful to have a chance to participate, both by sharing my work and by attending and listening to the panel discussions and readings that occur."
A campus-wide effort
In addition to Ali as guest and Walkiewicz interviewing Chang-Rae Lee, UC San Diego has multiple participants: Scott Paulson, events and exhibits coordinator at the UC San Diego Library, interviews the authors Nate Powell and John Woodrow Cox, and multiple instructors and former students from the Clarion Science Fiction and Fantasy Writers' Workshop, a program within the Arthur C. Clarke Center for Human Imagination, are also participating.
Andrea Mendoza, assistant professor of Japanese and comparative literature, moderates a conversation between authors Gabriela Garcia and Patricia Engel, and Department of Literature alum Jeanelle Horcasitas Ph.D. '20 will lead a panel called "King Arthur Legends Reimagined" with local author Kiersten White and Tracy Deonn.
Mendoza said she was encouraged to spend the last weeks of summer diving into more fiction from the festival. Joining UC San Diego in 2019, this is her first time moderating.
"'Of Women and Salt' by Gabriela Garcia and 'Infinite Country' by Patricia Engel both center the stories and lives of women who are impacted, in some way, by the history of Latin American immigration to the U.S. As an immigrant and someone who shares a connection to that history, I cannot overstate how much I valued the experience of moderating and listening to the conversation between these two authors," she said.
The San Diego Union-Tribune Festival of Books will launch with the program and sessions listed on the website Saturday, Aug. 21, where the panel sessions will be available. Registration for the free, virtual event is currently open. Mendoza, who has already read six books by featured authors, encourages participants to support the authors and local, independent booksellers in advance.
"For me, I want to dispel the notion that literature and fiction, in particular, can only be made meaningful in a classroom," Mendoza said. "Participating in a cultural event like the Festival of Books not only helps ground us in the larger community of San Diego, but also is a really wonderful way to connect with those who are shaping literature, and broadening the worlds that we are able to imagine."
Stay in the Know
Keep up with all the latest from UC San Diego. Subscribe to the newsletter today.