Triton Innovation Challenge Honors Innovative Startups With Environmental Focus
Winners recognized in the tenth annual awards ceremony include UC San Diego students, faculty and staff
UC San Diego's Jacobs School of Engineering, Rady School of Management and Scripps Institution of Oceanography celebrated a decade of support for environmentally focused commercial and technological innovation with the tenth annual Triton Innovation Challenge business competition. The April 27 event recognized engineers, physicians, biologists and business students who make up a new class of startups ready to change humanity's relationship with the world.
The Triton Innovation Challenge is a business competition focused on fostering creativity and drawing attention to commercially promising, environmentally minded technologies generated by students, faculty and staff from UC San Diego. Hosted by Jacobs, Rady and Scripps, it's made possible by funding from the William and Kathryn Scripps Family Foundation.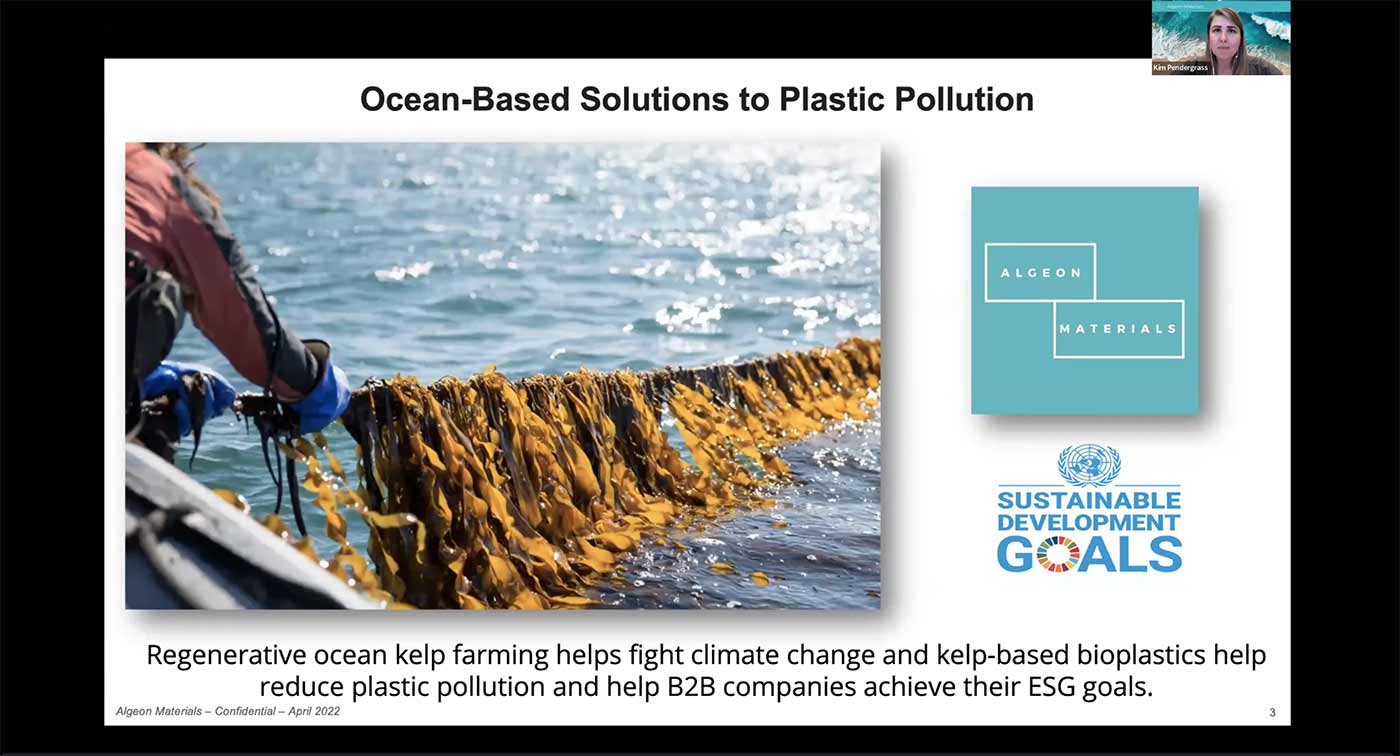 Five teams of UC San Diego-based entrepreneurs presented their startup pitches to six judges, including Olin Hyde, entrepreneur; Charlotte King, a 25-year sustainability and environmental communications professional; Paula Sylvia, Port of San Diego Blue Economy Incubator program director; Bob Tevelay, business leader; Denis Vernette, energy executive; and Sannah Vinding, product management and marketing executive.
Winning startups received cash prizes totaling $17,500. All participants also receive training, guidance and networking opportunities as part of the Challenge program and are eligible to compete for up to $300,000 in investment from the Rady Venture Fund and Triton Technology Fund. Any UC San Diego students, faculty and staff are eligible to enter. Presentations and prizes were showcased in a virtual event on Wednesday evening.
Grand prize: Algeon Materials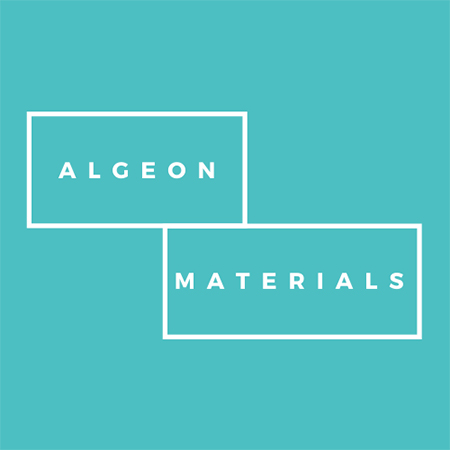 First prize was awarded to Algeon Materials, a startup developing eco-friendly alternatives to plastic. Algeon Materials's presentation was helmed by co-founder Kim Pendergrass, an MBA candidate at the Rady School of Management. Algeon is a team in the Rady MBA capstone course Lab to Market and a member of the first cohort of UC San Diego's startBlue accelerator, focused on blue tech startups.
"We exist to address two problems," said Pendergrass. "The first is the impact on climate from the creation and manufacturing of plastic. The second is plastic pollution. You might be surprised to learn that the average useful life of a plastic bag is only 15 minutes, yet it can take up to 500 years to break down in a landfill. These products are being overengineered. Luckily, there is a solution. Algeon Materials is on a mission to fight climate change and reduce plastic pollution and we do this specifically by creating sustainable and biodegradable plastic alternatives from kelp."
The Algeon Materials team includes Rady MBA candidate and co-founder Rose Fein and lead polymer scientist Jose Brizuela. Its future plans include launching its customer pilot programs and connecting with investors in deeptech, cleantech, bluetech and climate tech. With the win, Algeon Materials receives a grand prize of $7,000.
Runner up: Kai Pono Solutions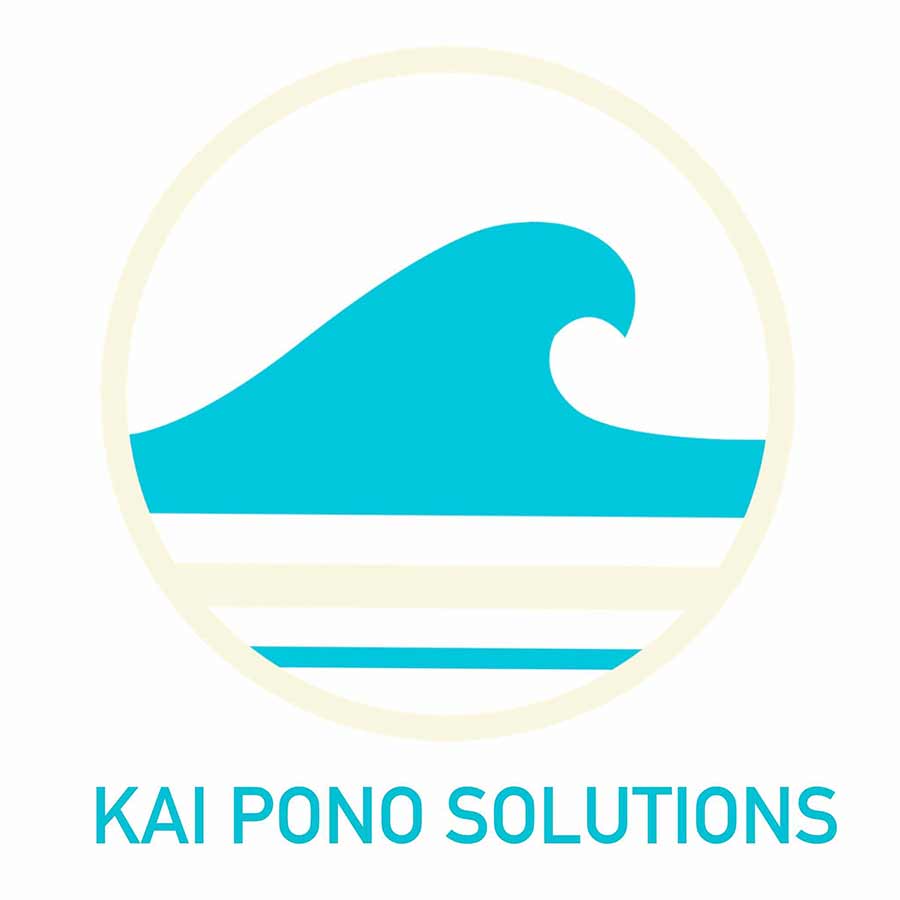 Second prize went to Kai Pono Solutions, which integrates sustainable stormwater filtration processes in cities and communities with the vision of a healthier future for the environment. Kai Pono is also a member of the inaugural startBlue accelerator cohort. Kai Pono's prize is worth $5,000.
The pitch was presented by founder and CEO Navy McKee, a recent business management graduate at San Diego State University; director of marketing Lanie Schwartz, a business marketing senior at San Diego State University; biomedical engineer Edward Banuelos, a bioengineering student at UC San Diego and biomechanical engineering research assistant at Scripps Institution of Oceanography; and lead chemical engineer Bailey Schantz, a Jacobs School of Engineering student.
"Growing up in Hawaii, the ocean was my lifeline," said McKee. "I've seen it in every way imaginable, from crystal clear and full of life to looking like chocolate milk after pollutants had made their way through the thousands of stormwater outlets on the island. I was curious why the ocean was so polluted 72 hours post rainfall, and it turns out that, according to the Environmental Protection Agency, urban runoff is the leading source of water quality impairment."
Kai Pono has secured a pilot space and assembled a manufacturing partnership. It's also on track to apply for a non-provisional patent in August 2022.
Other winners
The second runner-up was Renew Solar, a sustainable energy startup led by environmental engineering alumna and Rady MBA candidate Heather Hardenberg. Its team is made up of Rady MBA students including James Meyer, Katherine Ling, Chen Huo and Brett Bigelow. It is also a Lab to Market team. Renew Solar won a prize of $2,000.
The Audience Choice award, worth $500, went to Tyfast, a startup made up of UC San Diego nanoengineering students developing extended-life batteries.
StartBlue is an accelerator from Scripps Institution of Oceanography and the Rady School of Management supporting the formation of advanced science and engineering startups tackling ocean-focused challenges and solutions integrated into science, industry, investment and government networks. Applications for its second cohort will open at startBlue Demo Day on May 25, 2022.
Stay in the Know
Keep up with all the latest from UC San Diego. Subscribe to the newsletter today.