Transforming Transplantation
UC San Diego Health's Center for Transplantation is among the nation's best in lung, heart, kidney and liver programs.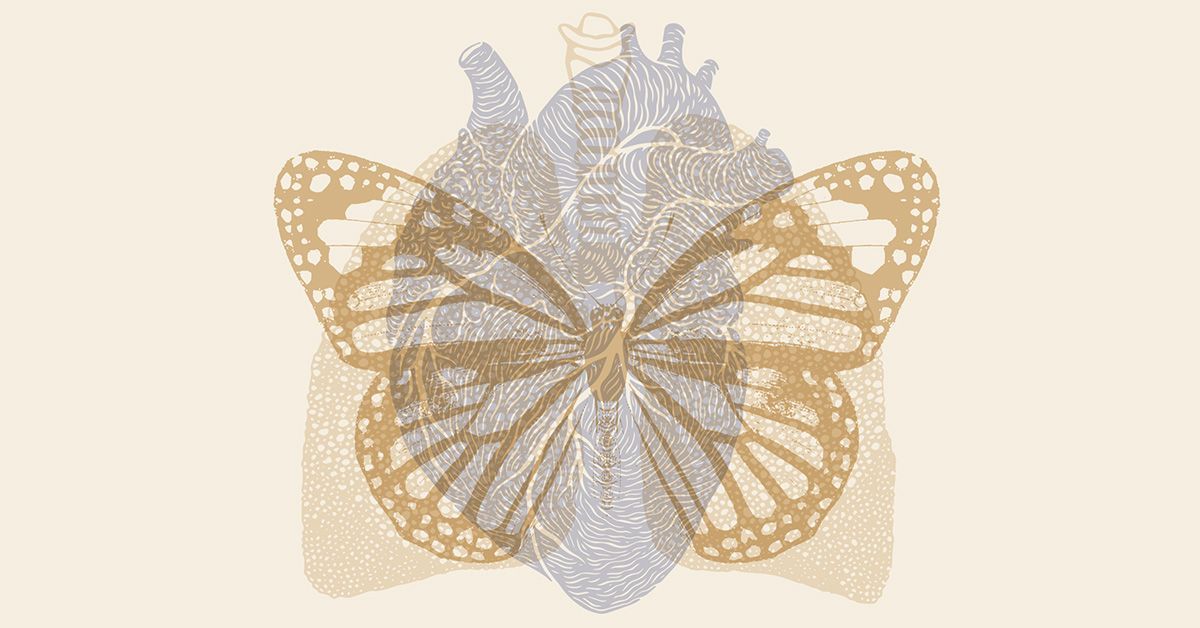 Published Date
By:
Share This:
Article Content
Organ donation and transplantation marks one of the great advances of modern medicine, providing a second chance at life for a patient whose organ(s) is failing or damaged beyond repair from disease or injury.
The Center for Transplantation at UC San Diego Health is a national hub of clinical expertise and research, and the region's leader in transplantation. Since 1968, the center has performed thousands of transplants under a national standard of care model.
"We provide a full spectrum of care for the entire transplantation process — from pre-transplant evaluation to post-surgical maintenance," said Kristin Mekeel, MD, chief of the Division of Transplant and Hepatobiliary Surgery. "Our thorough process ensures the precious gift of an organ goes to the right patient. Receiving an organ is a long-term commitment and requires a strong support system."
The transplant team includes surgeons, physicians, transplant coordinators, pharmacists, financial coordinators and nutritionists. There are also social workers and psychologists to provide emotional support and to help facilitate short- and long-term follow-up.
UC San Diego Health surgeons perform lung, heart, kidney and liver transplants — the most in the region, averaging 36 lung, 74 heart, 133 kidney and 68 liver procedures annually over the last five years.
One-year transplant patient and organ survival rates exceed national averages across all procedures, placing UC San Diego Health among the nation's best transplant centers, according to the Scientific Registry of Transplant Recipients (SRTR), which provides statistical and other analytic support for the Organ Procurement and Transplantation Network.
"The bi-annual SRTR report provides data analyses to transplant programs, organ procurement organizations, policy makers, transplant professionals, transplant recipients, organ donors and donor families, as well as the general public to help patients make an informed decision about where to seek an organ transplant," said Tamra Magee, the director of the Center for Transplantation at UC San Diego Health.
Everything begins with donors. How an organ is received, removed and transplanted have all dramatically advanced over the years, but the fundamental gift of life remains the same, as does an abiding appreciation from all involved.
For Amy Honeycutt, a life-saving liver transplant she underwent in 2011 in Kansas inspired her to become a nurse and, currently, a liver transplant coordinator at UC San Diego Health.
"I am grateful every day to my donor. I can now live fully in every moment, understand my patients and their families on a deeper level and impact the lives of others," Honeycutt said.
There are not enough donors. According to the Health Resources & Services Administration, more than 40,000 transplants were performed in 2021, but almost 106,000 persons remain on the national transplant waiting list, with 17 people on the list dying each day.
Locally, 413 organs were transplanted in 2021, with almost 2,000 persons on transplant waiting lists. Eighty-seven patients died waiting for an organ in 2021, according to Lifesharing, a nonprofit involved in the organ donation process in San Diego and Imperial counties.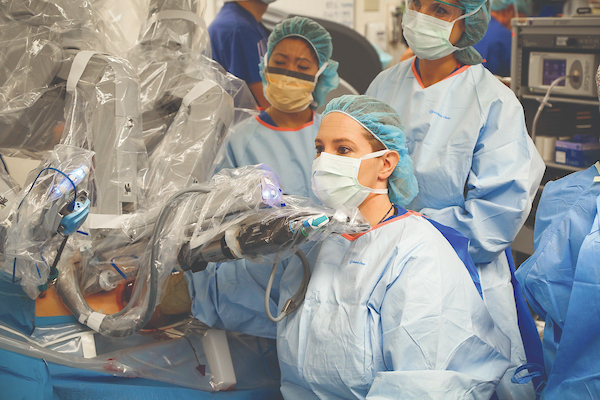 A typical day for Escondido resident Federico Gomez-Gil starts with making his bed, watering his garden and 30 minutes on his treadmill. The end of the day usually involves a walk around the block with his wife.
These simple acts represent an extraordinary achievement for the father of two and grandfather of five. "I can't believe how far I have come," said the 57-year-old Gomez-Gil. "I do not take anything for granted."
"It has been amazing to see his progress," said Guadalupe Gomez, Gomez-Gil's eldest daughter. "One day he had all these tubes in (his body). Eventually, they were removed and he was communicating with us. Now we are spending quality time together and making plans for our future. Something we weren't sure was possible when he was lying in that hospital bed."
In February 2021, Gomez-Gil was rushed to UC San Diego Health in critical condition, weak, feverish and struggling to breathe. He was diagnosed with COVID-19. His condition deteriorated. He developed pneumonia, permanently impairing lung function and requiring extracorporeal membrane oxygenation (ECMO), an advanced life-support technology used when a ventilator alone is insufficient.
As days passed, it became clear Gil would require a double lung transplant. A multi-disciplinary team of physical therapists, respiratory therapists, pulmonologists, surgeons and nursing staff began working to get him strong enough to become a viable candidate for the transplant surgery.
On June 14, 2021, after more than 50 days on ECMO, Gomez-Gil received his new lungs during an eight-hour surgery performed by Eugene Golts, MD, cardiothoracic surgeon at UC San Diego Health. He was the first COVID-19 patient in the San Diego region to undergo a lung transplant. The first known double-lung transplant for a COVID-19 patient in the nation had been performed just one year earlier.
"He would not have survived if he had not come to UC San Diego Health. We were able to provide him care and approaches not available at any other hospital system in San Diego," said Golts.
"Our program has grown tremendously over the past several years. Patient access, innovative treatments and a proactive, interdisciplinary care model for complex cases are what have successfully built our program with integrity and superb outcomes," said Golts.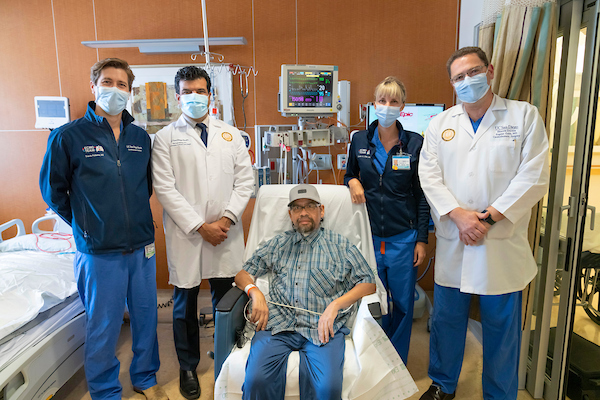 The program, which launched in 1990, employs a variety of advanced methodologies, including a technology that improves the viability of organ donor lungs once outside of the body; the ability to safely transplant lungs from donors with hepatitis C into recipients who do not have the infection; and rare experience using bacteriophage therapy to control antibiotic-resistant lung infections.
"With improvements, such as using medications to eradicate hepatitis C in donor lungs, we are able to perform more transplants and save more lives," said Kamyar Afshar, DO, medical director of the lung transplant program at UC San Diego Health.
Three months after surgery, Gomez-Gil was discharged. The first thing he did after arriving home was hug his grandchildren and sit in his garden. He is on a strict medication regimen, but enjoying life. He is learning to play the guitar.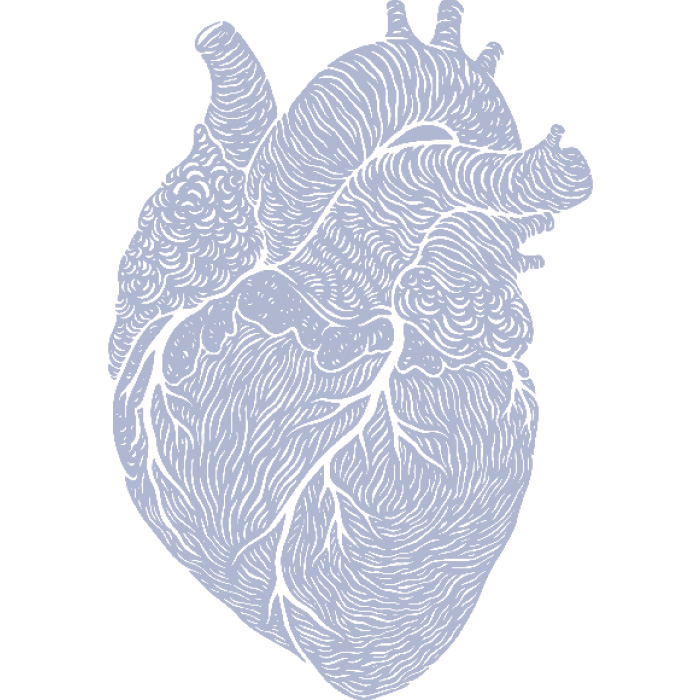 The American Heart Association estimates 6 million Americans are living with heart failure, with approximately 60,000 suffering end-stage disease when conventional therapies no longer work. For these persons, a heart transplant becomes the only life-saving option.
With a national shortage of donated organs, patients requiring a heart transplant can wait months, even years, for an organ. With the passage of time comes the increasing risk of their passing.
"It often feels like we are racing against the clock, trying our best to keep severely sick people alive, doing whatever possible until we find a suitable organ," said Eric Adler, MD, cardiologist and medical director of cardiac transplant and mechanical circulatory support at UC San Diego Health.
UC San Diego Health's heart transplant program debuted in 1989; and performed its first heart transplant in 1990. Approximately 500 heart transplants have since been performed.
In 2011, the Sulpizio Cardiovascular Center at UC San Diego Health opened its doors, offering patients access to leading diagnostics, novel treatments and several clinical trials unavailable elsewhere in the region.
Led by Victor Pretorius, MBchB, surgical director of cardiac transplant and mechanical circulatory support at UC San Diego Health, and Adler, the heart transplant program has become the largest in San Diego and the second largest in California. It ranks among the nation's top-performing transplant centers.
"We are determined to treat heart failure cases in our region and beyond. We offer the most advanced transplant services combined with a personal connection to our patients," said Pretorius.
In 2020, UC San Diego Health was the first hospital on the West Coast to perform heart transplant surgery from a donor after circulatory death, or DCD, using a new portable organ care system. The successful surgery was part of a national interventional clinical trial that could increase organ donation by an estimated 20-30 percent, resulting in shorter wait times for patients in need of a new heart.
DCD involves retrieving organs from hospitalized donors who have died because their heart has stopped, either naturally or because life support has been discontinued. In such cases, with prior consent, surgeons remove the organ — within 30 minutes — and connect it to a machine that perfuses the heart with warm blood, reviving and keeping the organ beating and functional for assessment and possible transplantation. The warm perfusion system can potentially keep the organ viable for longer periods than traditional cold storage, allowing for transporting organs over much longer distances.
"When it comes to how organs are procured and preserved from donors, this machine is changing the paradigm for heart transplants," said Pretorius. "Not only will this increase the number of hearts available for those in need, but it can also optimize the timing of the transplant operation and utilization of operating room resources."
Ongoing research in cardiac transplant includes the evaluation of new drugs to prevent rejection that are more effective with fewer adverse effects, as well as new mechanical devices that can assist the heart.
"Over the last decade, we have seen remarkable growth in the heart transplant program, with high volumes, outstanding outcomes and leading edge research," said Adler. "Most importantly, we have given a renewed life to countless San Diegans, none of which would be possible without an extraordinary team and the generous organ donors."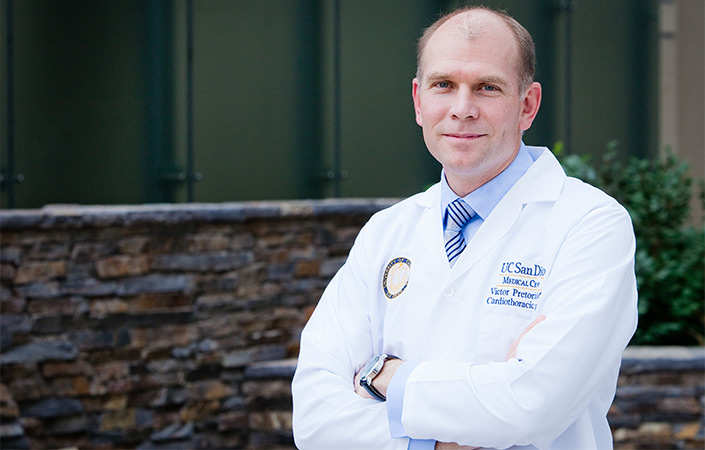 Living, paired, exchange or voucher
The kidney transplant program at UC San Diego Health was the first of its type in the San Diego region, starting in 1968. It is also the largest: Nearly 3,200 transplants have been performed.
The program offers different transplant approaches:
A deceased kidney donation from a donor who has been diagnosed as "brain dead," but whose other organs remain functional
A donor kidney from a living donor, such as a family member or friend. In California, kidney transplant candidates with blood type O sometimes wait up to 10 years for a kidney from a deceased donor. Living donations help reduce the risks of waiting.
Paired kidney transplant allows donors who are not blood- or tissue-compatible with their recipient to "exchange" their kidney with a donor who is compatible
Kidney vouchers allow donors to donate a kidney many years before their intended recipient may need one. In 2014, UC San Diego Health was the first San Diego transplant program to implement the program.
"It is such an honor to do what I do for a living and give patients a better quality of life," said Mekeel. "I also get to witness family members donating to loved ones and strangers donating to patients, giving life through the selfless act."
UC San Diego Health works closely with the National Kidney Registry, which provides access to paired, chain and voucher donations from a national patient list. This program offers patients with living donors who are not a match an opportunity to still receive a living donor transplant within a short time frame.
"Living donation offers kidney transplant patients the best option for a timely transplant with a long-life span. Patients do not have to wait on a list and are immediately off dialysis after the transplant," said Mekeel.
"With the national kidney pairs and chain donations, any patient who has an available living donor can get a transplant. These advancements in kidney donation have increased access to transplant for many transplant recipients, as well as improving outcomes for those patients."
UC San Diego Health is also among the few programs in Southern California where patients can receive kidney auto-transplants, a procedure in which surgeons remove a kidney, repair a medical problem or defect, and then return the organ to the body.
This procedure is useful in treating patients with anatomic diseases that affect kidney function or quality of life, such as nutcracker syndrome, a rare vein compression disorder that squeezes the left renal vein.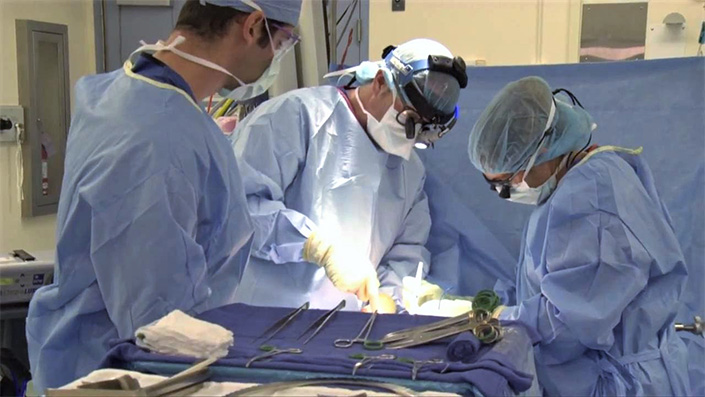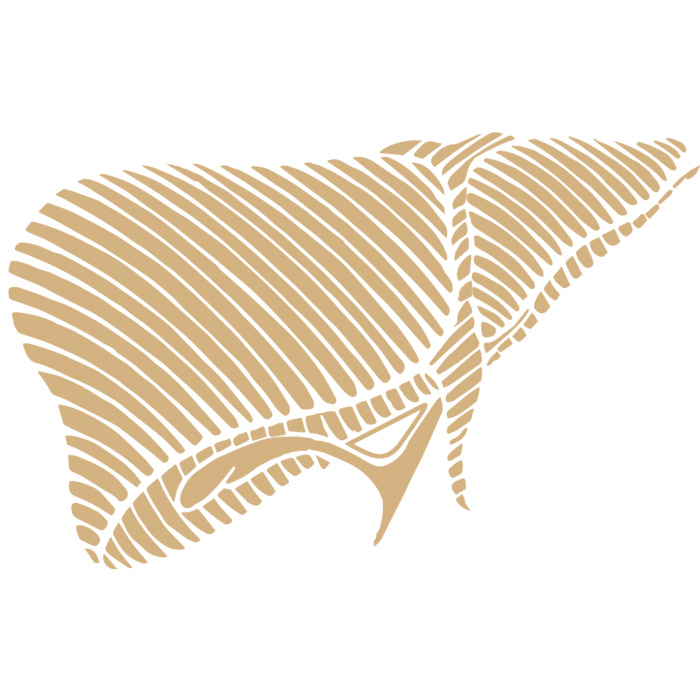 Husband and father of four, Andy Patridge, 53, was diagnosed in 2018 with primary sclerosing cholangitis , a disease that can lead to Inflammation and scarring within the bile ducts, eventually resulting in serious liver damage.
"I was in total shock when I learned I was in late-stage liver disease," said Patridge.
After moving to San Diego, Patridge transferred his care to UC San Diego Health where it was determined he needed a liver transplant.
UC San Diego Health's live liver donation program is unique in San Diego County and one of only two in Southern California. A living donor liver transplant involves surgically removing a portion of liver from a healthy person and transplanting it into a patient whose liver is failing. Regeneration of the liver in both donor and recipient begins immediately, with the organs returning to 80 percent of original size within six weeks and up to 90 percent after one year.
Patridge's friends and family members were all tested as possible donors. His brother, Mike, was a match, not just in blood type, but in the actual size of the organ. Standing at 6 feet, 5 inches, Andy needed a large liver.
"I'm 6-foot-7, so I knew I would be a strong candidate," said Mike, 51, who flew to San Diego from England to go through the testing process.
On March 2, 2022, the brothers prepared for the surgery.
"I vividly remember looking at us in our surgical caps and gowns waiting to be wheeled into the operating room. It was nerve-wracking to know what was about to happen," said Andy.
The transplant went well all around.
"With live liver donation, we can control the timing of transplant, which means the recipient can be transplanted much sooner and before they become severely ill. This allows patients to better manage the demanding process of liver transplantation," said Justin Parekh, MD, transplant and hepatobiliary surgeon at UC San Diego Health.
The liver transplant program at UC San Diego Health performed 82 transplants in 2021.
Nationally, there are more than 12,000 people in need of a liver transplant, including more than 2,300 in California.
In September 2020, UC San Diego Health became the first health care system in Southern California to transplant a liver from a donor with Human Immunodeficiency Virus (HIV) into an HIV-positive recipient. The successful surgery was part of a national clinical trial that could lead to more life-saving options and less time on the transplant wait lists for HIV-positive patients. To date, five patients in the national trial have undergone liver transplants.
UC San Diego Health is participating in three national clinical trials supported by the HIV Organ Policy Equity (HOPE) Act, passed in 2013. The HOPE Act permits transplant teams in the United States with an approved research protocol to transplant organs from donors with HIV to qualified recipients with HIV and end-stage organ failure.
"As the region's only academic medical center, we are able to offer patients the most advanced treatment options through clinical trials," said Saima Aslam, MBBS, director of the solid organ transplant infectious diseases service at UC San Diego Health and a trial principal investigator.
"We want evidence-based results to better understand the outcomes of using an HIV-positive organ versus an HIV-negative organ in a patient infected with HIV. Do they have the same short- and long-term outcomes?"
For patients with hepatocellular carcinoma (HCC), one of the most common predictors for liver transplant, quicker transplant evaluation increases the probability of a successful procedure before the tumor spreads.
"We recognized the need to evaluate this population quickly and implemented an expedited evaluation protocol that decreased their evaluation time by 80 percent," said Veeral Ajmera, MD, medical director of liver transplantation at UC San Diego Health.
A recent study by UC San Diego Health physician-scientists found that patients with advanced HCC who were treated with immunotherapy can progress to curative liver transplant in select situations. Historically, this type of treatment precluded liver transplant.
"We are excited to be part of these groundbreaking efforts, which are helping to move science forward," said Gabriel Schnickel, MD, surgical director of liver transplantation at UC San Diego Health.
The Patridge brothers are continuing to recover and back to their daily activities.
Andy recently went on a hike at an elevation of 6,000 feet.
"I didn't realize how sick I was until after the transplant. What Mike did for me was a true gift."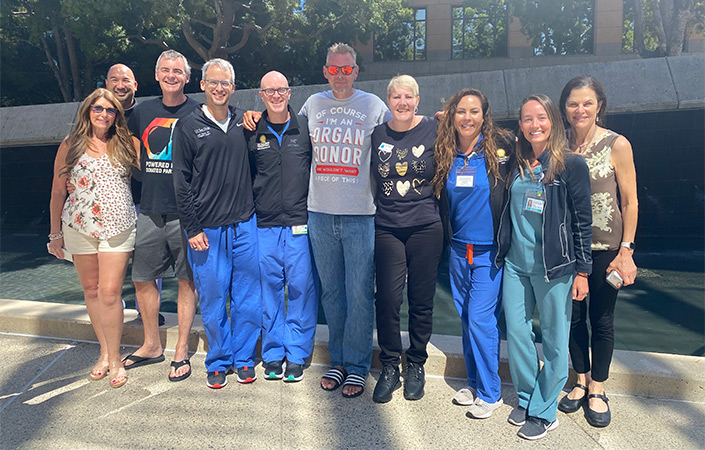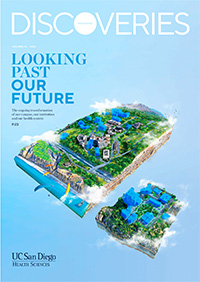 About Discoveries Magazine
This article was originally featured in the 2023 issue of Discoveries, the annual magazine from UC San Diego Health Sciences. Discoveries highlights the latest and greatest in the university's health science research, education and clinical practice. Other stories in this issue explore topics such as mindfulness meditation, wearable medical devices and a profile of new Vice Chancellor for Health Sciences, John M. Carethers.
Stay in the Know
Keep up with all the latest from UC San Diego. Subscribe to the newsletter today.