Trailblazing Astronomer Margaret Burbidge Turns 100 Years Old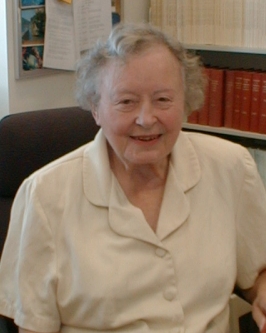 Space. The proverbial final frontier. "These are the voyages" of new centenarian and renowned astronomer Margaret Burbidge. Her mission to understand the stuff stars are made of has taken her boldly where no woman has gone before …
The first female to serve as the director of the Royal Greenwich Observatory. The first female member of the U.S. National Academy of Sciences. The first female president of the American Astronomical Society (AAS). The first woman to receive the Bruce Medal. The first director of the Center for Astrophysics and Space Sciences (CASS) at UC San Diego, where she helped develop some of the Hubble Space Telescope's original instruments.
Burbidge's remarkable trek of firsts began in an era when women were all but eclipsed in science. It continues as this professor emeritus of physics at UC San Diego has reached the age of 100.
"Margaret Burbidge is a giant in the field of astronomy and physics," said George Fuller, distinguished professor of physics and director of CASS at UC San Diego. "She is one of the giants of the transformation of astronomy in the 20th century into a major branch of physics."
According to Fuller, in the middle of the last century, Burbidge was a pioneer in stellar spectroscopy—the study of the spectra of starlight. Her research offered science its first understanding of the elemental makeup of stars. In the 21st century, the influence of this bright light in science remains vast.
Meg Urry, director of the Center for Astronomy and Astrophysics at Yale University shared her observations about Burbidge.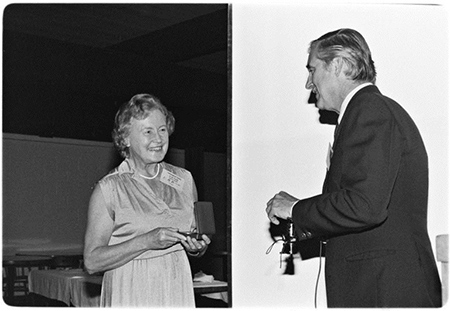 "Margaret was like a star in the firmament, shining the light on all of us, making one impactful discovery after another. She seemed always open to discovering new things and thinking about them in new ways."
Richard Rothschild, research scientist in the High Energy Astrophysics Group at CASS, said one of Burbidge's main contributions—other than being one of the first great woman observational astronomers—"was going after distant galaxies and other galaxies trying to understand what was going on there."
Stardust, it's elemental
Dubbed by some as "Lady Stardust" for famously teaching people they are made of it, Burbidge's work advanced the understanding of nucleosynthesis—the process by which elements are created within stars by combining the protons and neutrons from the nuclei of lighter elements.
According to UC San Diego Distinguished Professor of Chemistry and Biochemistry Mark Thiemens, the 1950s was an era in which scientists, including UC San Diego chemistry faculty Harold Urey, Hans Suess, and Maria Goeppert Mayer, were working to better understand the elements.
"Maria Mayer played a big role in figuring out the stability of the elements," explained Thiemens. "Harold Urey and Hans Suess worked on elements in geochemistry and wrote a paper called 'The Abundance of the Elements' in 1956. It showed that the elements came from stars."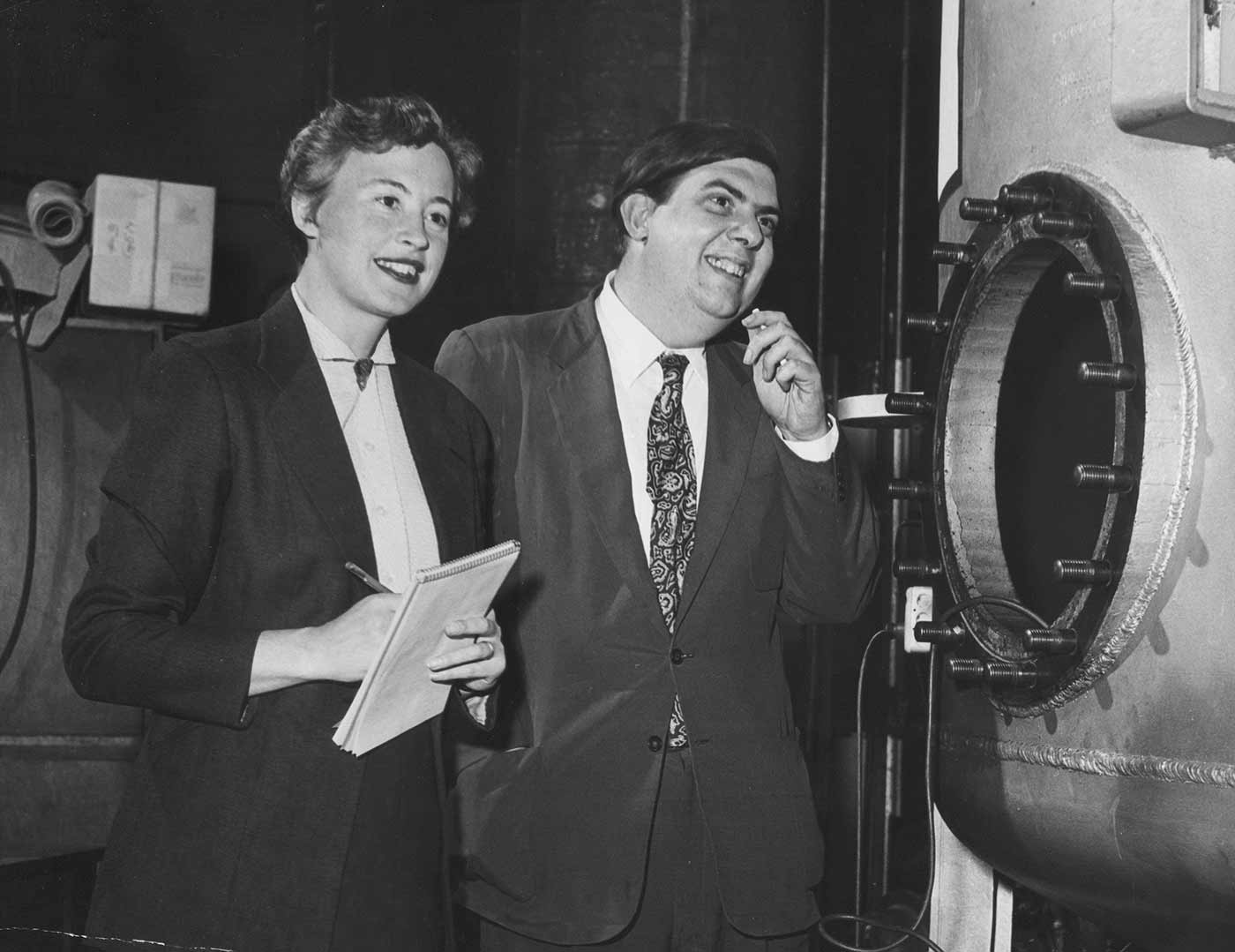 Thiemens said that the process of how that occurred, however, remained unknown. Then in 1957, Burbidge, along with her husband, the late theoretical astrophysicist Geoffrey Burbidge, and late physicists Willy Fowler and Fred Hoyle, published a paper titled, "The Synthesis of the Elements in Stars," which was published in Reviews of Modern Physics.
"It was the first, and still is, the most important paper that's ever been written on that subject," noted Thiemens, "giving you the cookbook of how you make the elements and why."
Fuller explained that the theory of Burbidge, Burbidge, Fowler and Hoyle—known as B2FH (each of their initials)—set the stage for understanding the origins of the elements. It also brokered the deep relationship between observational astronomy and nuclear physics. Finally, according to Fuller, it connected the physics lab and the observations that could establish the location of various elements in the universe.
A prominent scientist among her generation of mostly male colleagues, Burbidge is also renowned for her findings on quasars.
"Her work on quasars helped establish their distance, luminosity and internal physical processes," said Urry. "I remember her excitement over some of the first quasar spectra taken with the Hubble Space Telescope—they were very unusual spectra, with strong absorption by dust, really strange looking compared to what we had seen before. She found that exhilarating."
Roots in science
Burbidge's passion for cosmic scholarship is rooted in family. She grew up in England, where her father was a teaching chemist; her mother a student when they met. Reportedly, during a family trip when the young Eleanor Margaret Peachey saw the nighttime sky during a ferry crossing, she was "star-struck." By the age of 12, Burbidge (née Peachey) was reading books written by her mother's distant relative Sir James Jeans, an astronomer and mathematician.
Having worked in her father's chemistry lab, which advanced her interest in science, Burbidge attended the University of London. There she met fellow graduate student and future husband Geoffrey Burbidge. Together, they moved to the U.S. to work in observatories at the University of Chicago and at Harvard University. After returning to the United Kingdom for a time, they accepted posts at CalTech, where they worked on the paper with Hoyle and Fowler and eventually had their daughter Sarah. The family settled in California, where the spouses accepted faculty positions at UC San Diego.
"One kind of interesting fact at UC San Diego, when my parents joined the faculty in 1962, is that there was an anti-nepotism rule that prevented a married couple from being in the same department," explained Sarah Burbidge. "So Roger Revelle, who recruited my parents, placed my dad in the physics department and my mom in the chemistry department. The rule was changed shortly afterward, and they moved her right away into the Department of Physics."
According to Sarah Burbidge, Margaret Burbidge was also given the rare and high distinction of "University Professor," an honorable title transferable to faculty positions at other University of California campuses.
"I think my mother received about 13 honorary degrees from many universities," recalled Sarah Burbidge. "And of course the Medal of Science from President Reagan, fellowship in the Royal Society, director of the Royal Greenwich Observatory and the Gold Medal from the Royal Astronomical Society."
CalTech Professor Emeritus of Astronomy Anneila Sargent said she looked to Burbidge as a mentor. "For my whole life, Margaret has been my model of a successful woman and a successful scientist. Just as impressive for me was her successful and happy family life. She certainly made it seem possible to have it all."
Eclipses
As during most worthy treks, however, Margaret Burbidge encountered challenges. For example, among her firsts was being the only director of the Royal Greenwich Observatory not to be named Astronomer Royal in its 300-year history. Additionally, she was denied a Carnegie Fellowship because it required observations at Mount Wilson Observatory, which at the time was reserved only for men. To gain access, she was required to pose as her husband's assistant and to live in a separate cottage on the grounds.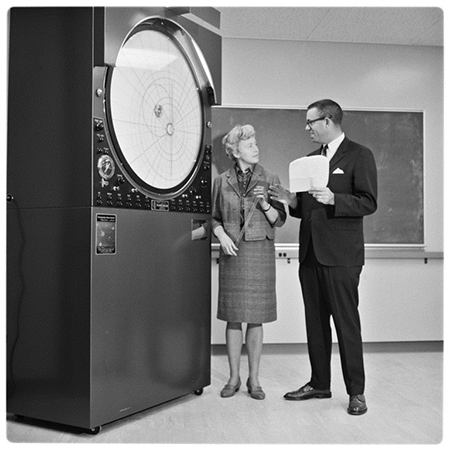 She frequently collaborated with her husband, Fowler and Hoyle. For example, their seminal paper on stellar nucleosynthesis was initially penned by Lady Stardust and her husband, with revisions made by all four scientists. Years later, only Fowler became a Nobel Prize winner "for his theoretical and experimental studies of the nuclear reactions of importance in the formation of the chemical elements in the universe."
In a rare twist for women in science, in 1963 Burbidge's UC San Diego colleague Maria Goeppert Mayer won the Nobel Prize in Chemistry. A local news headline announced it as, "San Diego Housewife Wins the Nobel Prize." In similar fashion, a 1964 newspaper article about Burbidge described her as "petite," working in a "lightweight blouse, sweater and skirt," and as wearing "hundreds of clothes" to work.
"One of the things that most struck me about her was how determined she had to be about doing astronomy, in the face of rampant discrimination against women. Yet it never made her bitter or resentful," noted Urry, who is also an award-winning advocate for increasing the number of women and minorities in science. "She just found a way around any obstacles and went on with the work she loved. That's an excellent model to follow. I don't think individuals often have the power to change the world around them, but she did, by being an outstanding scientist and blazing a path for others to follow."
World-Changing Leader
Finding her way around the obstacles launched Burbidge's leadership in advancing women in the field of astronomy. In 1972, for example, she declined the AAS's Annie J. Cannon Award because it was awarded only to women. Her letter of rejection stated, "It is high time that discrimination in favor of, as well as against, women in professional life be removed." Her stance raised awareness of discrimination against women and other minority groups in astronomy.
"When she declined the Annie Jump Cannon award by the AAS, it sparked a conversation about gender bias in the field that eventually led to the creation of the AAS Committee on the Status of Women in Astronomy several years later," said Alison Coil, physics professor and associate dean for equity, diversity and inclusion for the physical sciences at UC San Diego. "That committee still exists today and is very actively engaged in promoting and supporting women in the field. Margaret's impact on both the science and climate of astronomy has been immense."
According to Sargent, while Burbidge undoubtedly faced obstacles, she dealt with them in very effective and rarely confrontational ways.
"Even as a graduate student, I was impressed by how senior, usually male, scientists listened attentively to her opinions and, perhaps, even more important, sought her out," said Sargent.
At UC San Diego, the impact of Burbidge's influence is apparent in the Margaret Burbidge Visiting Professorship, a new program in the Division of Physical Sciences. Funded by the Heising-Simons Foundation, the professorship brings eminent female physicists to the university for collaborative research and mentorship within the Department of Physics. Three visiting professors from Columbia University, ESPCI Paris and the University of Illinois at Urbana-Champaign will fill the inaugural role during the current academic year.
According to the Heising-Simons Foundation, the goal of its support for women in physics and astronomy is to increase the number of women in these fields, both in colleges and in academic and research careers in the United States.
Burbidge was a professor of astronomy at UC San Diego from 1962 until 1988. A recent compilation of commentary put together by the Committee on the Status of Women in Astronomy (CSWA), features a number of anecdotes about her.
The Division of Physical Sciences at UC San Diego ranks No. 25 among the world's Top 50 universities for physical science degrees, according to CEOWorld Magazine. Its Department of Physics ranks among the Top 20 in the nation for its graduate program.
Stay in the Know
Keep up with all the latest from UC San Diego. Subscribe to the newsletter today.