Climate Policy and the World's Oceans Will Take Center Stage at COP28
Energy expert David Victor to join scholars from UC San Diego at the conference that brings together decision-makers who aim to address the world's most pressing climate problems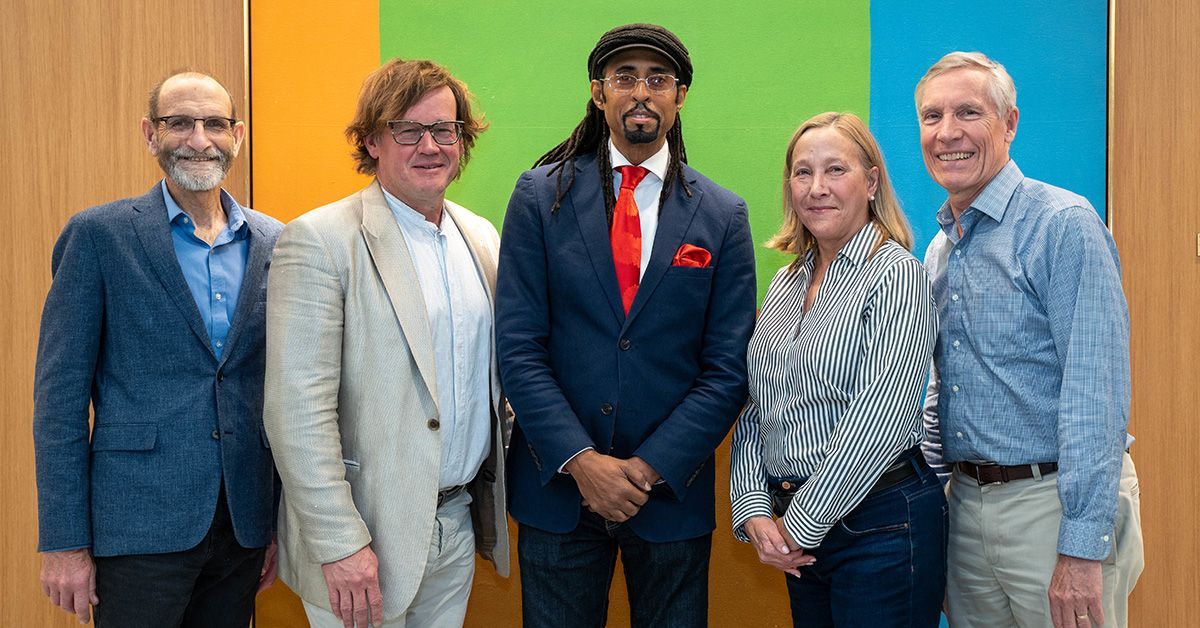 By:
Media Contact:
Published Date
By:
Media Contact:
Share This:
Article Content
David G. Victor, professor at UC San Diego's School of Global Policy and Strategy, will be part of the University of California delegation of students and faculty attending this year's 28th Conference of the Parties (COP28) in Dubai, United Arab Emirates (UAE), which includes representatives from Scripps Institution of Oceanography and the School of Global Policy and Strategy. The group will participate in high-level discussions that address some of the world's most complex and pressing climate issues.
Victor holds the Peter Cowhey Center on Global Transformation Chair in Innovation and Public Policy and is a nonresident senior fellow at the Brookings Institution. Victor is also the co-director of the campus-wide Deep Decarbonization Initiative, which focuses on real-world strategies for bringing the world to nearly zero warming gas emissions.
According to a recent assessment from the Intergovernmental Panel on Climate Change, decision-makers will need to design strategies and programs that remove and sequester about 10 gigatons of CO2 from the atmosphere per year by 2050 and double that by the end of the century.
"It is essential to urgently enact programs to cut emissions, but results will not occur immediately, and we will continue to see consequences like wildfires, higher sea levels and more droughts for the next two decades," Victor said.
The world's oceans will take front stage at this year's conference due to their complex and integral relationship with the global climate system.
To facilitate this discussion, the Ocean Pavilion returns to the conference this year as a central hub for delegates to exchange ideas about the important role the ocean plays for addressing climate change. The Ocean Pavilion is co-organized by Scripps Oceanography and Woods Hole Oceanographic Institution, along with 35 other global partners. Topics to be discussed around a variety of conference themes, including Rising Seas, Climate & the Living Ocean, and Blue Economy & Finance.
"We need to look for innovative new approaches to address global warming, such as leveraging seagrasses and kelp to help reduce combat these issues and serve as an initial line of defense for coastal communities vulnerable to rising sea levels," Victor explained.
Victor recently published an article in Climatic Change, one of the field's leading journals, which examined the use of trade measures, like sanctions linked to climate performance, as one way to enforce the goals of the Paris Agreement. The findings revealed that rich countries with strong institutions—especially those in Europe—were most likely to see such measures as legitimate and useful. But other countries saw them as less legitimate and effective, viewing them as more of a risk to international cooperation on climate and beyond.
Under the Paris Agreement, countries pledged to collectively cut their greenhouse gas emissions to keep the planet from warming by no more than 1.5–2° C (2.7–3.6° F) relative to pre-industrial times. Progress toward those goals has lagged, and the planet has already warmed by about 1°C, lending even greater urgency to the search to reduce warming.
The University of California is an observer organization accredited by the United Nations Framework Convention on Climate Change (UNFCCC). The status grants the university system the ability to participate in the international climate negotiations known as Conferences of the Parties, or COPs.
Stay in the Know
Keep up with all the latest from UC San Diego. Subscribe to the newsletter today.