The Preuss School UC San Diego Named Region's Top High School
Published Date
Article Content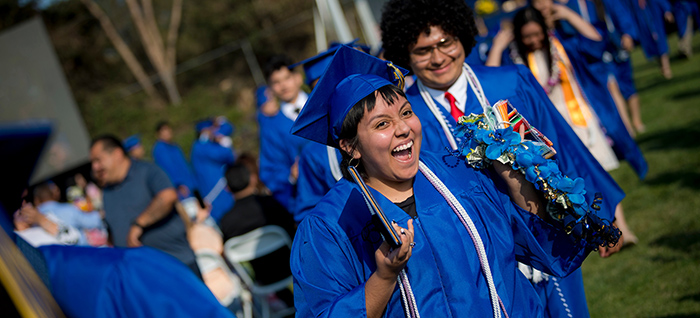 U.S. News & World Report has again named The Preuss School UC San Diego as the #1 high school in San Diego in the 2022 edition of their "Best High Schools" ranking, an annual rating based on graduation rates, state assessments and college preparation and readiness. Located on the University of California San Diego campus, Preuss is known for its commitment to preparing low-income, first-generation students to succeed in college and beyond.
"I believe it is a civil right for every child in this great nation to have access to a first-class, high quality, transformational educational experience that prepares them to face the challenges of this world with confidence," said Executive Director Helen V. Griffith, Ed.D. "We are proud to be recognized for our commitment to creating equitable, world-class educational opportunities that serve all scholars well, especially those of color."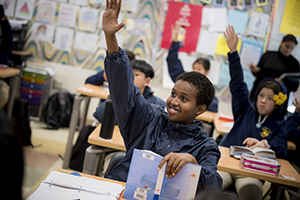 The Preuss School was also named 5th in California out of 2,572 high schools and 71st in the nation out of the approximately 17,840 public high schools that were ranked this year, earning a score of 99.6/100. U.S. News considered factors such as the proportion of seniors who passed at least one AP or IB exam. At Preuss, 100% of 12th graders enrolled in at least one AP class, with 90% passing the exam. U.S. News also looked at mathematics scores, science and reading proficiency, as well as graduation rates. 
Still, Preuss is known for more than just academics. As a charter middle and high school serving all of San Diego County, the school enrolls first-generation and low-income students who hope to be the first in their families to attend and graduate from college. Through a rigorous college-preparatory curriculum, numerous mentoring opportunities and a college-bound culture, it aims to empower students and provide them with confidence in themselves and their academic abilities. 
"In my family, college is something we don't think is possible, especially since we are low-income," shared Anthony Sapp, a 10th grade student. "Being at Preuss gives us a sense of relief that college could be possible."
Students often see first-hand what it's like to be a college student; UC San Diego undergraduates serve as tutors or teaching assistants and serve as mentors. Plus, high school scholars at Preuss participate in community service projects, internships and year-long research projects where they have the opportunity to engage with the greater San Diego community and can form close bonds with their teachers and advisors. 
"By the time our students graduate, they have become distinct," English teacher Tiffany Majors said. "When the teachers are on the graduation stage and we're reading the names of our students as they get their diploma, that moment is so profound because we know these students, we have seen them grow up from sixth grade to young adulthood." 

The Preuss School sends more than 90% of its students to college, and the class of 2022 is no exception. This year's commencement ceremony will be held on Thursday, June 16, with San Diego Mayor Todd Gloria delivering the keynote address. As a first-generation student himself, Gloria recognizes the power of education to break down barriers. 
This year is the first time that underclass scholars will be invited to attend the graduation ceremony. It will serve as motivation and a concrete reminder that no matter their circumstances, they will achieve great things. The Preuss Community affirms scholars that they can do more than just succeed—they can thrive.
"I've always had in mind that I would go to any [college] I was offered," said Sapp. "But here at Preuss, I feel like I can achieve so much more."
Stay in the Know
Keep up with all the latest from UC San Diego. Subscribe to the newsletter today.