The Class of 2023: Resilient and Ready for the World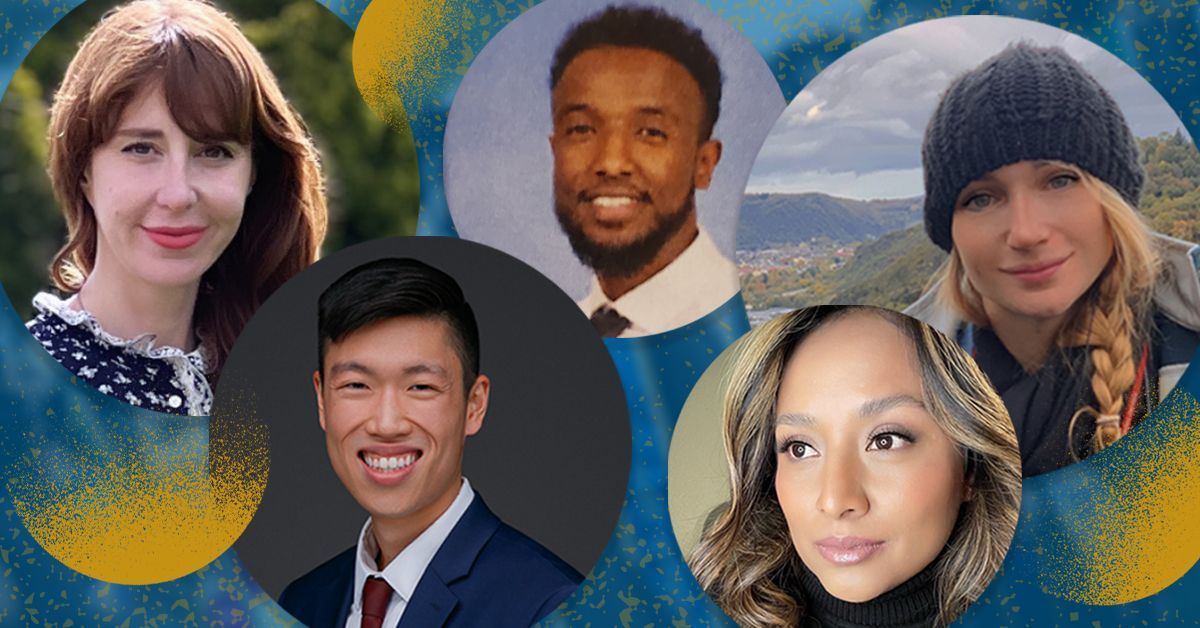 By:
Media Contact:
Published Date
By:
Media Contact:
Topics:
Share This:
Article Content
UC San Diego's Class of 2023 are diverse, perseverant and passionate about making a difference. Together, they have pushed the envelope of who a student can be and are ready to go out and give back. Despite many obstacles in their paths—studying full-time while raising children, cultural and language barriers, family deaths, unexpected responsibilities and financial struggles—this year's soon-to-be alumni are ready to walk the graduation stage and begin their next chapter.
From June 16-18, thousands of graduates will be recognized in a series of commencement ceremonies for each undergraduate college, the Graduate Division, Rady School of Management, School of Global Policy and Strategy and Scripps Institution of Oceanography. They have reached for the stars and left the UC San Diego community better than they found it.
Read more about some of our stunning graduates here.
Kevin Lu
Doctor of Medicine
Sunny San Diego holds a lot of memories—good and bad—for Kevin Lu. It's where he received both his undergraduate and medical degrees and where he met his fiancée while flyering on Library Walk. It's also where he learned of his mother's cancer diagnosis. Immediately following his undergraduate graduation, Lu left San Diego to care for his mother during her battle with cancer.
"Returning for medical school was a difficult transition as I was in the process of grieving and was surrounded by constant reminders of her illness," Lu shared. "I was uncertain if I could handle the emotional weight of caring for cancer patients."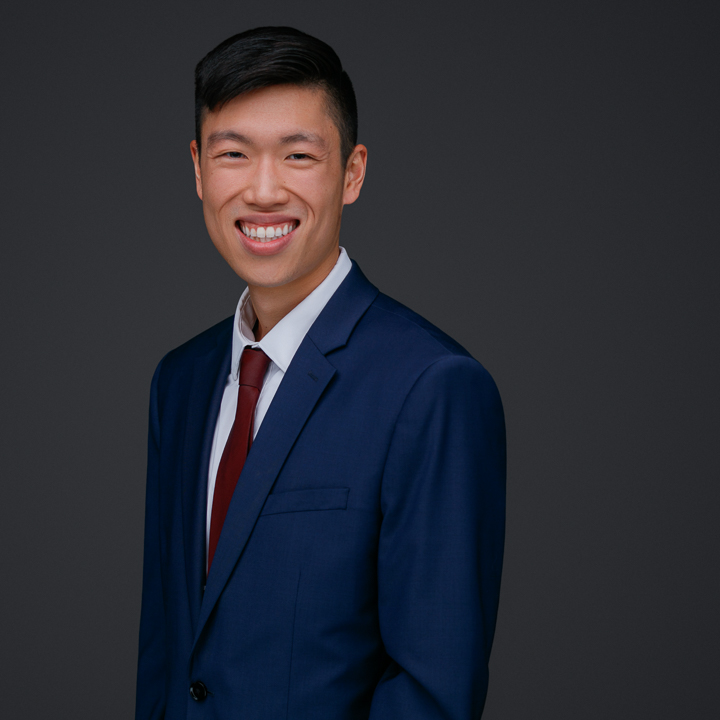 Even so, Lu knew he couldn't choose any other path and began working in a thoracic oncology clinic, where he cared for lung cancer patients. Lu also served as the hematology/oncology coordinator at the UC San Diego Student-Run Free Clinic, which aids those with limited access to health care. He noted that his experiences growing familiar with patients who ultimately passed away only strengthened his resolve toward becoming a better physician.
Lu and his fiancée are both incoming resident physicians at UC San Diego Health where Lu plans to continue his research in lung cancer.
"I wish to become a medical oncologist and care for cancer patients in the memory of my mom," Lu said. "I plan to use my position to further the field of lung cancer through research and advocacy and seek to raise awareness about lung cancer, which disproportionately affects minorities, to increase testing and health literacy."
Nelly Carreno
Bachelor of Arts in Sociology with a concentration in Law and Society
Nelly Carreno is proud of the effort, determination and perseverance required to complete her bachelor's degree. Meeting the high expectations of a rigorous world-class university is far from easy—Carreno took it in stride.
"My academic success is a testament to my hard work and UC San Diego's supportive and challenging environment," Carreno said. "It's boosted my self-confidence and opened doors to numerous opportunities, paving the way for a promising future."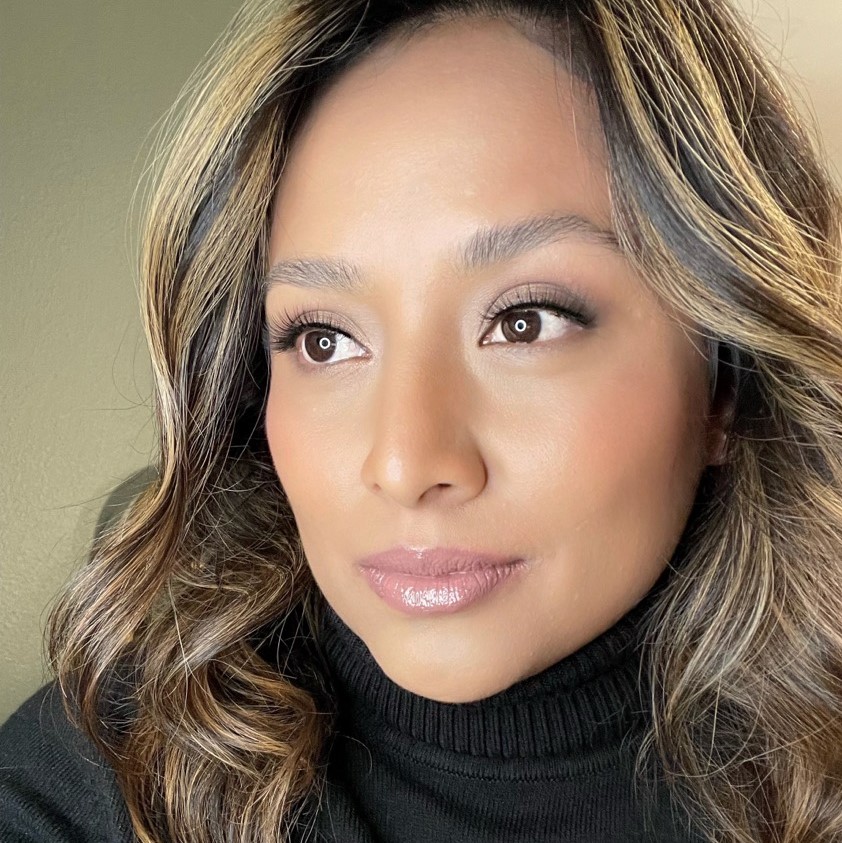 Still, Carreno's not ending her undergraduate tenure as the same person she was when she started. She became a widow while pursuing her degree, facing grief and seemingly never-ending academic responsibilities. Carreno also faced financial struggles that left her struggling to manage her tuition expenses and provide for herself and her children. That said, Carreno is also coming out of UC San Diego with a new mentor—sociology professor Michel Estefan—experience engaging in hands-on field research through the Mexican Migration Field Research Program (MMFRP), and many new friendships. Carreno's experience in the year-long program allowed her to conduct in-depth research on the multifaceted nature of Mexican migration and provided her a much-wanted opportunity to give back to her community.
Carreno is now pursuing her dream of becoming an immigration lawyer and putting her passion for social justice and immigrant rights into practice.
"As an immigration lawyer, I know I can have the privilege of advocating for and guiding individuals and families through the complexities of the immigration system," Carreno said. "I will strive to be a compassionate and effective advocate for my clients and contribute to a more inclusive and equitable society."
Montana Gray
Bachelor of Arts in International Studies - Anthropology
Montana Gray wasn't expecting anything but a run-of-the-mill college advising appointment. A mother of three young children and a first-generation college student, Gray returned to community college in the early days of the pandemic. She was surprised to learn from her advisor that she'd nearly completed the general education requirements to transfer to a UC. Gray quickly got to work on her application and joined the UC San Diego community in Sept. 2021 after graduating from San Diego Mesa College with two associate degrees with honors.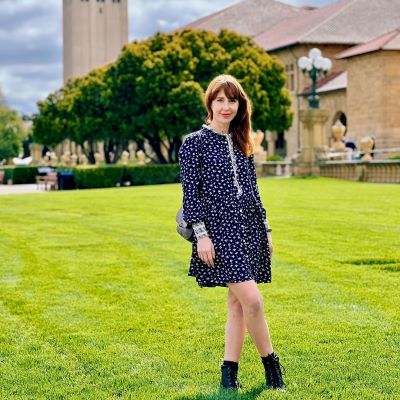 "Despite being a student of a 'non-traditional' age, I always felt uplifted with unconditional support from my peers and professors at UC San Diego," Gray explained, adding that the resources available through Grad and Family Housing were invaluable. "The confidence I gained through the university community and the support it provided really motivated me to succeed."
And succeed she did—Gray was recently accepted into the East Asian Studies master's program at Stanford University, the only graduate school to which she applied. She was also selected to receive a Foreign Language Area Studies (FLAS) fellowship from the U.S. Department of Education that will completely fund one year of her program. She credits professors Izumi Takeda and Suzanne Brenner—of the Japanese studies and anthropology departments respectively—as her biggest mentors and supporters along the way.
After her master's program, Gray hopes to find a career serving as a liaison between the United States and Japan that will either require regular travel to Japan or will give her family the chance to live in Japan full-time.
"To have this opportunity is a dream come true," said Gray. "It's difficult to put into words how much it means to me as a first-generation student."
Liban Mohamed
Bachelor of Science in Chemical Engineering
Born in Oromia, a province in Ethiopia and raised in Kenya, Liban Mohamed was daunted by the thought of navigating the American higher education system. He explained that, as an immigrant and first-generation student, starting a new life in a foreign place and learning English to pursue chemical engineering was a tremendous challenge.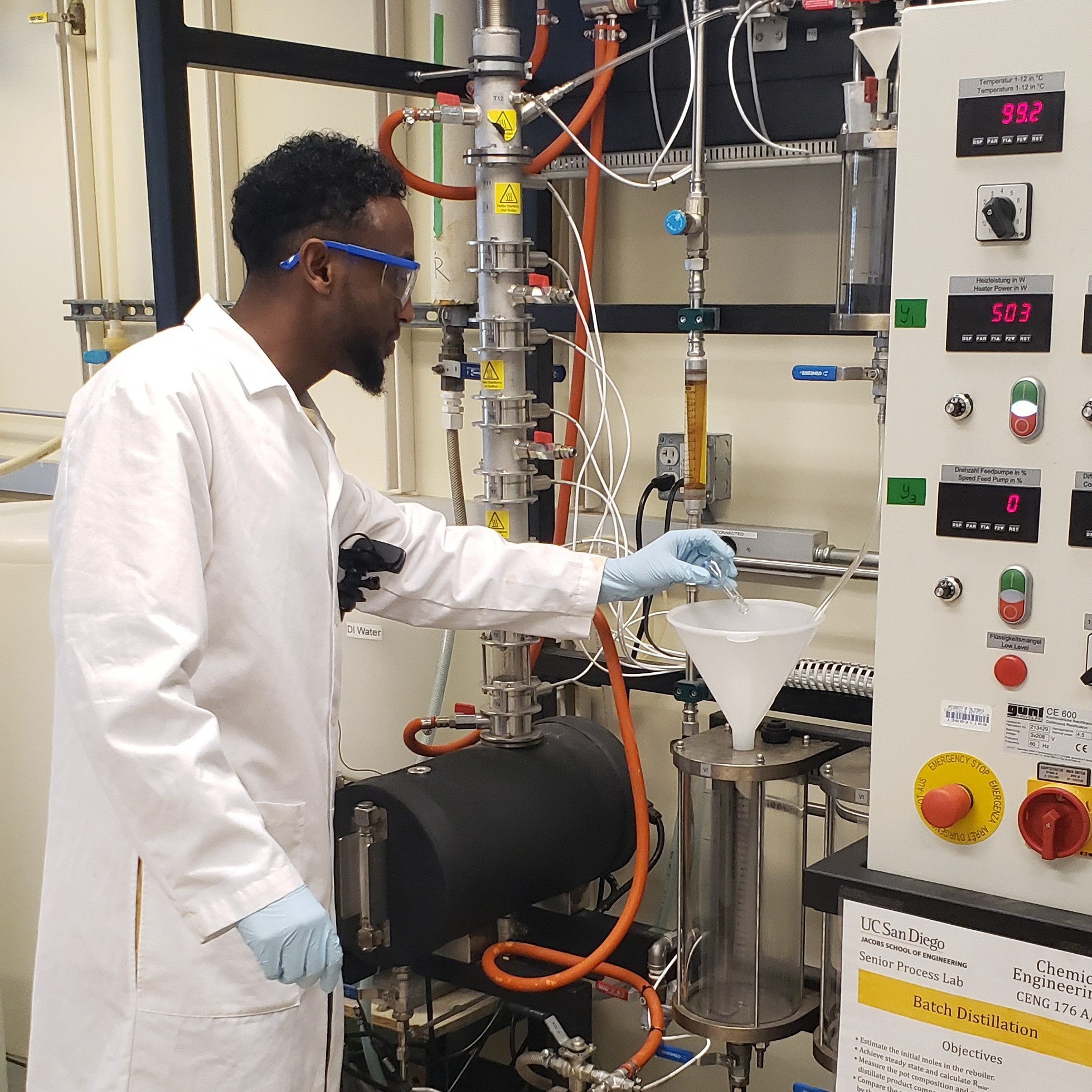 "I had to work triple the amount that local students did just to keep up and compete at the same level as my peers," Mohamed explained. Still, through hard work, he ultimately overcame the obstacles in his path and worked tirelessly in community college. He graduated with high honors and earned his AS in Engineering and was accepted into UC San Diego as a recipient of the Chancellor's Associates Scholars Program (CASP). He expected his journey to get a little easier, but the pandemic and distance learning had other plans.
Mohamed felt lost, struggling to find connections and overwhelmed by imposter syndrome. A well-timed meeting with alum Abdirashid Ali '21 transformed his outlook and helped him step back. Ali pointed out that while it's normal and okay to struggle or fail classes, it's not okay to give up on long-held dreams because of failing a class. And, the fact that he was accepted to the university means that he deserves to be there and that people want him there.
"I took this advice to heart and decided to reset and focus on working on myself," said Mohamed, adding that he moved onto campus to better form connections with his professors and peers. " It wasn't easy, but over time, I saw improvements in my grades, my mental health, and my overall ambition to learn. Now, three years later, I'm graduating with a degree in chemical engineering."
Mohammed plans to use his chemical engineering knowledge to work within industry to promote renewable energy and energy efficiency.
Cianna Cloutier
Bachelor of Arts in History
Cianna Cloutier always knew that if she was going to attend college, she only wanted to go to UC San Diego. After applying unsuccessfully in high school and a few years later, Cloutier decided to apply one more time during the pandemic and was finally accepted with a scholarship.
"It was one of the most validating experiences I've ever had," Cloutier explained, adding that it felt like the stars aligned that day. "I knew I was only supposed to be here—I was only supposed to be a Triton."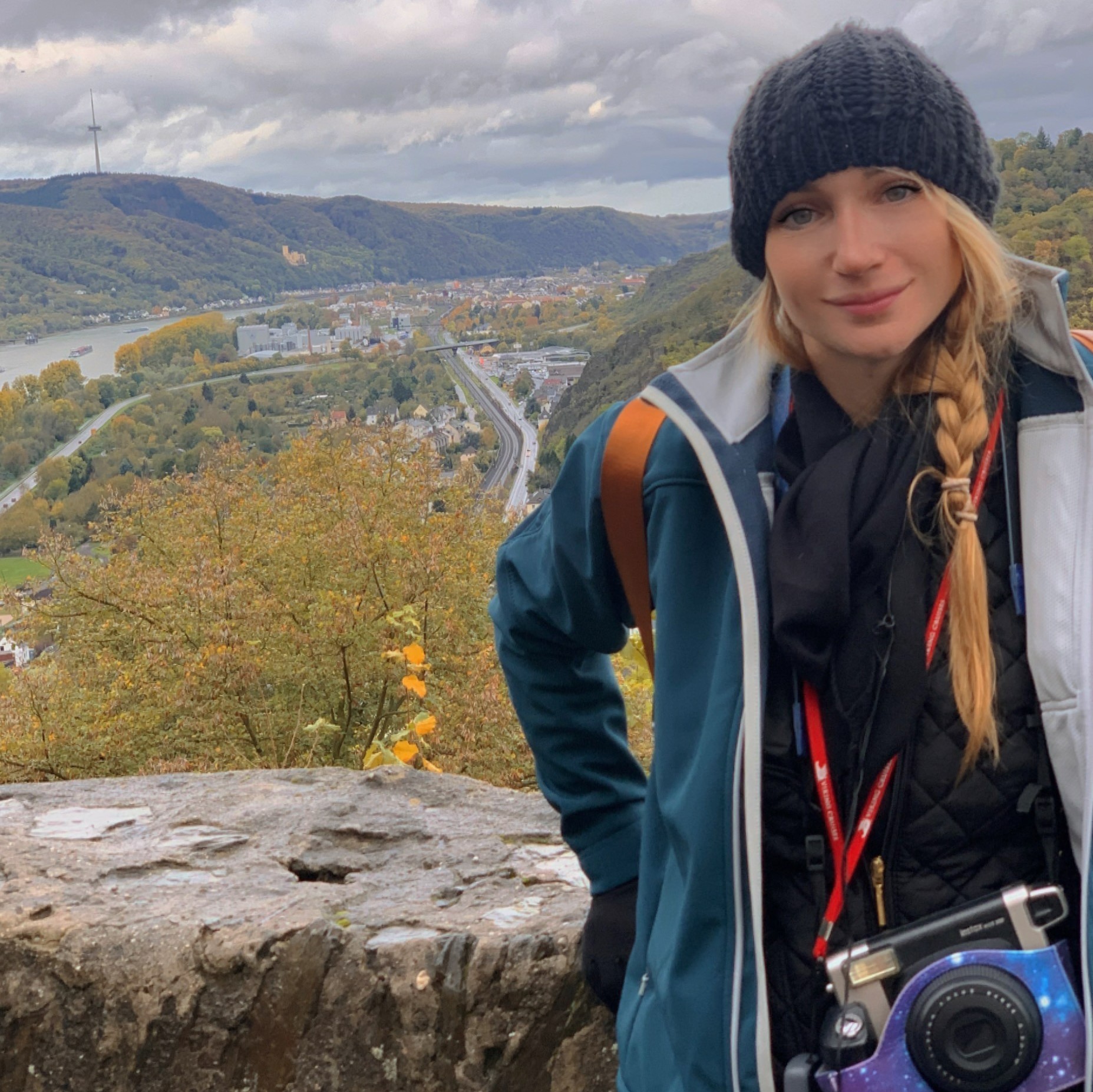 Cloutier participated in the Chancellor's Associates Scholarship Program (CASP) and the Preparing Accomplished Transfers to the Humanities (PATH) program, both of which aided her transition to the university and provided a well-needed support system during her tumultuous junior and senior years. Last spring, Cloutier's stepfather passed away and she became the legal guardian of her 18-year-old sister, who has Asperger's syndrome. Caring for her sister involved driving between San Marcos and San Diego multiple times daily to continue both of their educations.
"It's hard when someone you love is hurting and you can't really do anything but sit with them and let them know that they're not alone," Cloutier said. "What got me through this was my family; my older sister and brother showed up and supported us, and I always had help from them and always had friends checking in and offering to help."
After graduating, Cloutier will move to Las Vegas to be closer to her sisters, where she will pursue a career in sales that lets her stretch her analytical and critical thinking skills.
Topics:
Share This:
Stay in the Know
Keep up with all the latest from UC San Diego. Subscribe to the newsletter today.