Thanking Marlene Shaver for Three Decades of Service to UC San Diego
Published Date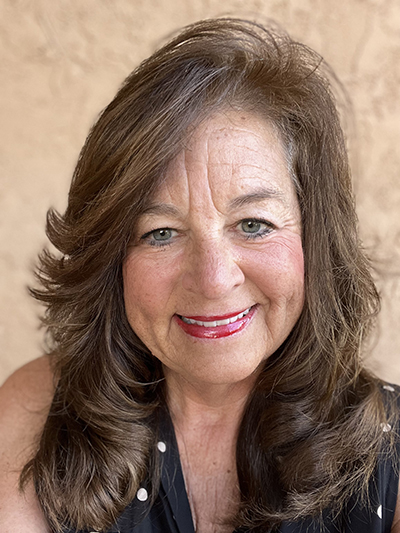 Following nearly 33 years of exceptional service to UC San Diego, Marlene Shaver has announced that she will retire from the university by June 30, 2023.
Shaver currently serves as chief financial officer for the UC San Diego Foundation, the nonprofit 501(c)(3) corporation which manages charitable gifts made to UC San Diego. Under Shaver's leadership, the UC San Diego Foundation manages assets totaling approximately $1.6 billion, which includes $1.4 billion in endowed funds.
In addition, Shaver is associate vice chancellor for Advancement Services, which is the operating office for the governance, corporate and board operations of the UC San Diego Foundation. The Foundation Board of Trustees consists of 50 prominent alumni, donor and community partners. Her team also oversees all gift processing and gift and fund stewardship for the campus.
"Marlene Shaver has tirelessly dedicated herself to a remarkable career of service and helped advance UC San Diego's position as a research and education powerhouse that is making a difference for people around the world," said UC San Diego Chancellor Pradeep K. Khosla. "We are grateful to Marlene for her decades of work stewarding the charitable gifts directed to the university from our generous supporters. Her deep commitment to excellence is unparalleled, and she will be greatly missed."
During Shaver's time with UC San Diego, the Foundation's endowment has grown from less than $20 million when she first started in June 1990 to approximately $1.4 billion as of January 2023. She had a leadership role in two successful fundraising campaigns, including the 10-year Campaign for UC San Diego, which concluded in June 2022 and surpassed its initial goal of $2 billion by $1 billion, to reach $3.05 billion in total funds raised.
Shaver has worked with hundreds of dedicated board trustees who have volunteered their time and expertise to guiding the UC San Diego Foundation through the years.
"When I reflect about Marlene, I think about her extraordinary kindness, professionalism, collegiality, expertise, creativity, guidance, leadership and grace," said Jeff Silberman, current chair of the UC San Diego Foundation Board of Trustees. "Admired by her colleagues, donors and lay volunteers, Marlene is the unsung hero of the UC San Diego Foundation. She always ensures that their experience with the UC San Diego Foundation is the best."
UC San Diego Foundation Chair Emerita Carol Chang, who was the first to serve back-to-back terms as board chair, said: "Marlene Shaver has been my colleague and friend for more than 20 years. Our time working together has been rich and wonderful. In her role as associate vice chancellor and CFO of the UC San Diego Foundation, she has been the consummate manager and steward of all aspects of the Foundation's work. Further, she has been an extraordinary mentor and advisor to the Foundation's Board of Trustees leadership. Trustees and donors will miss her special 'Marlene wisdom' and her friendship. She has left a strong and capable footprint for those who follow."
Prior to joining UC San Diego in 1990, Shaver was with KPMG as an audit manager and served as a CFO in industry. A former practicing CPA, she is currently a licensed professional fiduciary in California.
UC San Diego will conduct a national search to fill the position of CFO and associate vice chancellor of Advancement Services.
"Marlene has spent her career planting great seeds of success to strengthen the Foundation and embolden the next generation of leaders who will follow her," said Silberman. "She will always be remembered as the Foundation's greatest treasure."
Stay in the Know
Keep up with all the latest from UC San Diego. Subscribe to the newsletter today.