Take 10 With a Triton: Campus Photographer Erik Jepsen is Chasing Rainbows—Literally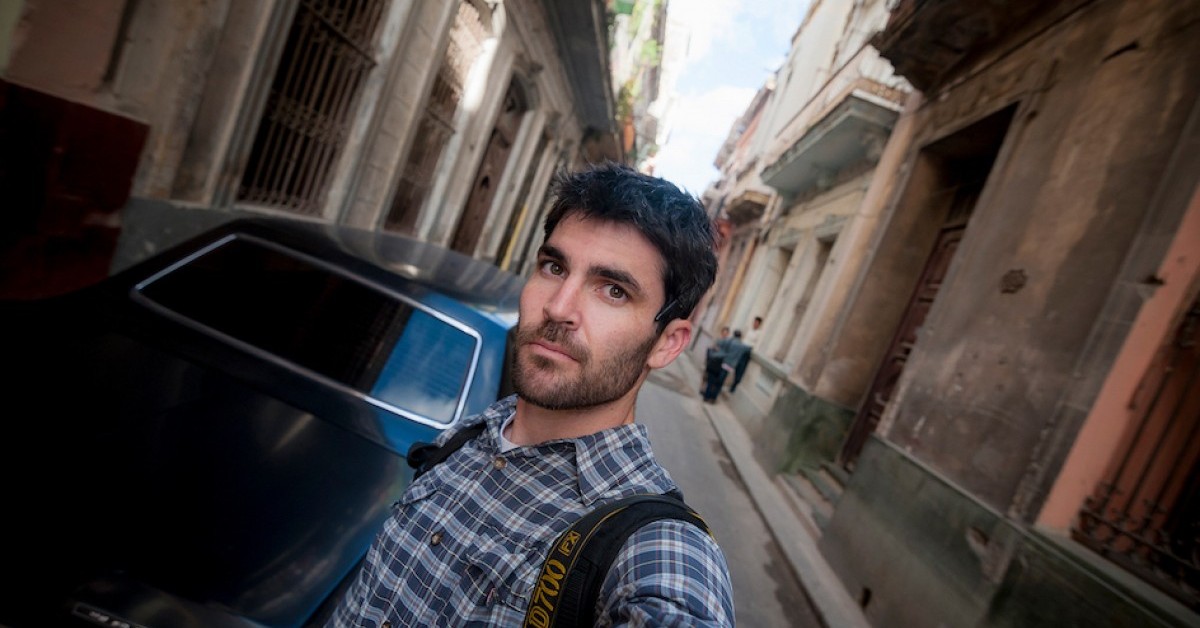 Published Date
By:
Topics:
Share This:
Article Content
Name: Erik Jepsen
Position: Campus Photographer
Years at UC San Diego: Erik Jepsen has worked for UC San Diego for 11 years, but also studied at UC San Diego, graduating in 2010 with a double major in management science and history.
What he does at UC San Diego: If you've seen a photograph of the campus and its people in the past decade, there's a good chance that Erik Jepsen has taken it. From taking portraits of campus leaders and visiting dignitaries such as the Dalai Lama and former President Bill Clinton, to photographing campus life and sporting events, Jepsen can be found at the center of the action, capturing that pivotal moment of excitement, celebration and historic achievement. "Anything you can think of," Jepsen said. "I don't think there is a corner of campus that I've not photographed."
He explained that each shoot requires planning, which includes considering where the best light will be and the best point of view or background. He also noted that observation skills are key when trying to capture the spirit of an event. "I always pay attention to my surroundings," he shared. "I'm working to anticipate and get into the right position, whether I am photographing action on the athletic fields or the reaction of the crowds."
What he loves about UC San Diego: "Having the opportunity every day to meet inspiring and talented staff, students and faculty," he said. "The collective knowledge of our staff and faculty is nearly infinite, and most are more than willing to help and mentor if you're willing to reach out." Jepsen also loves the look of the campus, "brutalist architecture is way cool!"
Best advice he has received: Jepsen admits it's a cliché, but the best advice is to try to do what you love. He feels lucky to be able to do what he loves for his profession, and is driven to find even more time to pursue his passion. "I have an innate instinct to photograph things," he observed. "As one example, I have to wake up before dawn so I can hike to a good spot to capture the sun rise."
Something unique in his workspace: Jepsen spends many hours out on photo assignments. As he is mostly on the go, he remarked, "Water refill stations on campus can be your best friend."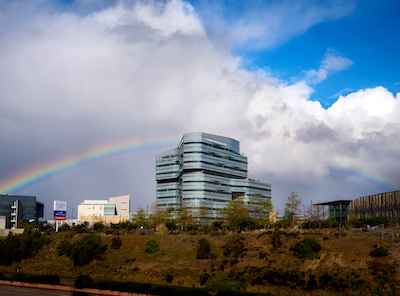 His favorite spot on campus: "My favorite place is where the action is, where people are inspired and happy," he said. "Emotion, jubilation, happiness—that is what made me want to be a photographer. If you capture that moment of jubilation in any setting, it means more than anything." He's also famous for his ability to capture natural phenomena on campus, including bioluminescence and lightning. Jepsen joked, "If I can get a good rainbow, that's also going to be my favorite spot on campus."
Something most people don't know about him: "I've been to over 30 countries," Jepsen shared. "Knowing how other cultures view things is valuable. It is good to get outside of your own environment and head space." He loves to dance, and as a wedding guest, for example, he would much rather dance than take photographs.
If he had one day to do whatever he wanted: There are still many places he would like to travel to, but Jepsen wondered if, as part of a fantasy day, he would have the technology to quickly circle the globe, "I could spend the day watching 20 sunsets," he laughed. Within the traditional constraints of space and time, the best day for him would be to do nothing at all. "I'm always moving at 100 miles an hour," he added.
To see more of Jepsen's work, pick up some tips and tricks for your own photography and hear how the best photos are able to convey powerful emotions, check out his TEDxUCSD talk from May 2022.
Topics:
Share This:
Stay in the Know
Keep up with all the latest from UC San Diego. Subscribe to the newsletter today.