Take 10 With a Triton: Architect Frances Angelborg on the Childhood Obsession that Fueled Her Career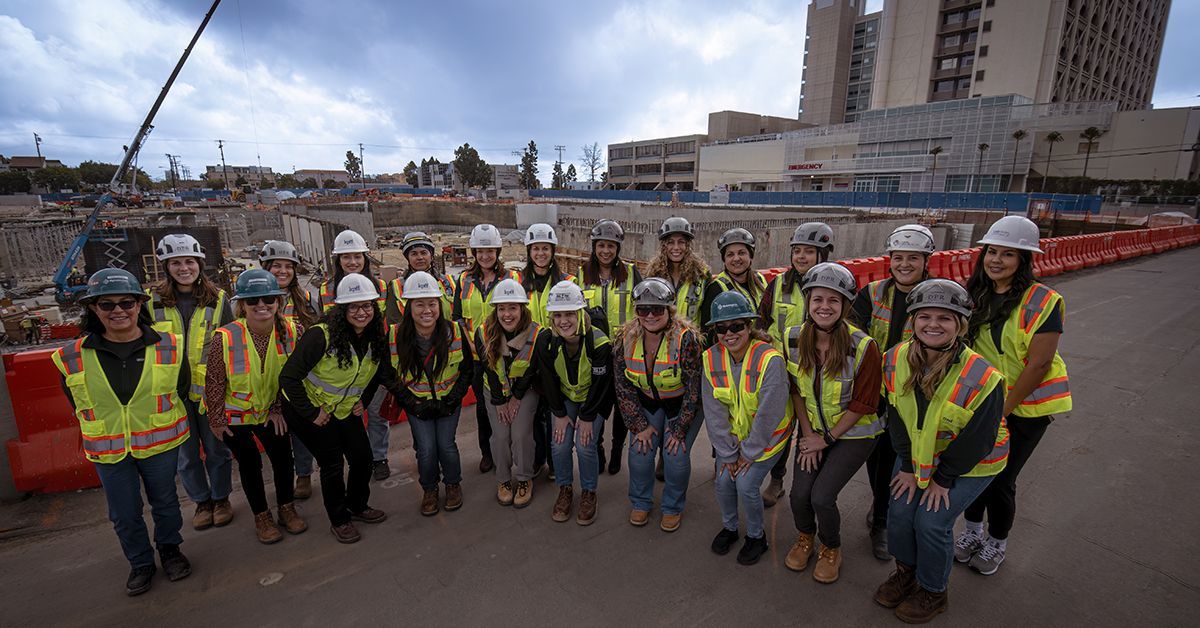 Published Date
By:
Share This:
Article Content
Name: Frances Angelborg
Pronouns: she/her/hers
Position: Architect/Project Manager for Capital Program Management
Years at UC San Diego: Angelborg served as a consultant for the university for five years, and then joined Capital Project Management five years ago.
What she does at UC San Diego: She is working as a project manager, building and managing teams to execute construction projects across UC San Diego Health Sciences. She is especially proud of this work, noting, "When you're working on clinics or hospital projects for UC San Diego Health, you know how needed they are and how helpful they'll be for the future patients and staff."
When asked for her thoughts on Women in Construction Week, which is celebrated this week, Angelborg said that even within the trend of more women working in construction, the number of women on the UC San Diego Hillcrest Redevelopment Project is unique. There are approximately 17 women (47%) on the construction site, including the project managers, project engineers and superintendents, and approximately 12 additional women on the design team that work off-site. She remarked, "I was just at the Hillcrest construction site office having lunch, surrounded by women. If anybody were to walk in here, I don't think they would ever guess this is a construction office."
She appreciates what women bring to the work, "In my experience, I find women to be very detail-oriented and diplomatic, in that they are able to help diffuse tensions among the teams when conflicts arise."
Angelborg followed her father's footsteps into this career. He was an architect, and as a child, she was always drawing houses. "Whenever I would go to somebody's house, I was always drawing what their house looked like," she explained. "I would even ask my sister, when she would come back from friends' houses, 'So, what did the house look like? How many rooms did it have?' and I would draw it up."
She has always been interested in spaces, too, and the idea of designing something and then seeing it built. "It's really priceless because it's so concrete," Angelborg said. "My husband is a scientist, and what he does is so abstract. Architecture has pretty quick results. You get to walk in the space that was designed—get to feel it, to use it. There's something very satisfying about that."
What she loves about UC San Diego: "I love working at a university that not only has really bright minds, but also stands out for equality, diversity, acceptance and tolerance," she shared. "That's really important to me. It's a place that really teaches tolerance, equality and opportunity for everyone."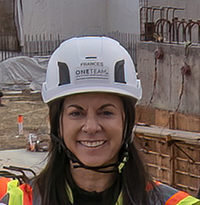 Best advice received: Angelborg recalled a leader from Capital Project Management saying that it's important to create a safe environment on your team, and to be vulnerable, show you are not the expert of everything. In other words, other people on the team may have more knowledge than you, and that's OK. "The more trust there is on the team, the more empowered everybody feels to be able to share concerns," she continued. "Making sure things get spoken about helps resolve issues before they become bigger problems."
Something unique in her workspace: The Capital Project Management office looks out on the Torrey Pines Municipal Golf Course on the ocean. Angelborg thinks it's beautiful, but she also appreciates her other workspace, "Twice a week I am at the construction site, and it's unique because you're seeing exactly what you're building. When you have meetings about the construction, you can go out and actually look at what you are discussing."
Her favorite spot on campus: "There is a place on Ridge Walk near the TEC Café, where you can see all the way to the Pacific," she said. "It's a great place to meditate."
Something most people don't know about her: Angelborg was a competitive track and field runner representing Mexico in some international competitions. "I used to run 100 meters, 200 meters and long jump. I don't run anymore," she laughed.
If she had one day to do whatever she wanted: A self-described bookworm, Angelborg said she would spend the day reading a good book at the beach. "I love reading and always bring a book wherever I go," she shared. "As long as I have a book, I'm good."
Stay in the Know
Keep up with all the latest from UC San Diego. Subscribe to the newsletter today.