Take 10 With a Triton: Alumna Dishes on her Delicious Career in Dining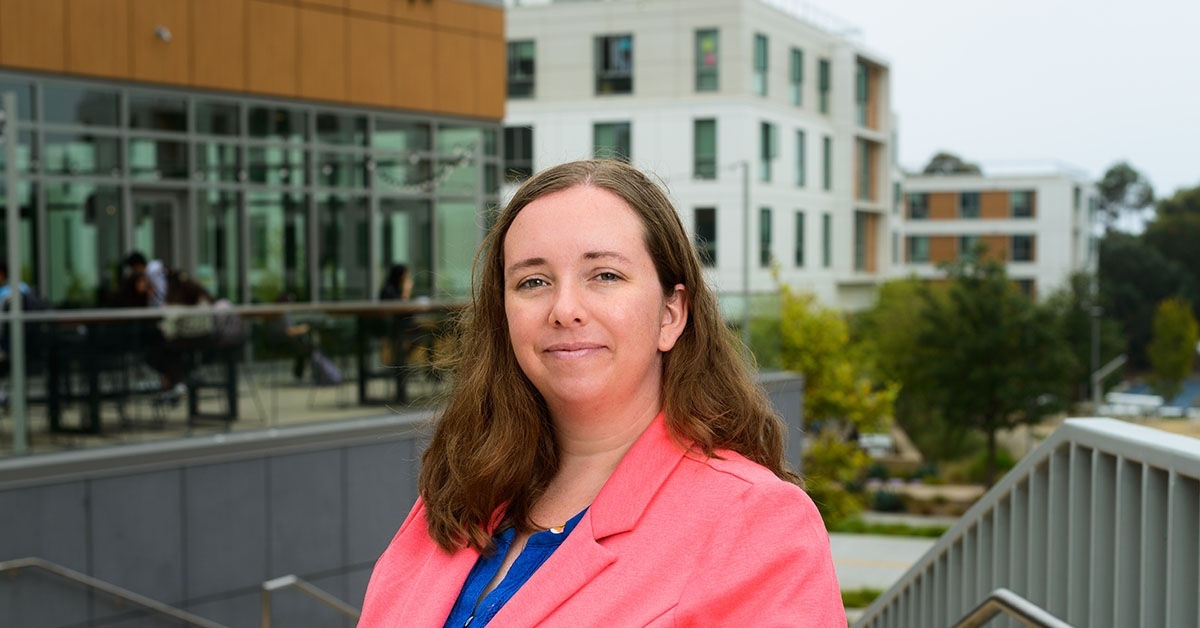 Published Date
By:
Share This:
Article Content
Name: Norma Witzel Smith
Position: Food Purchasing Contract Administrator for Housing, Dining and Hospitality
Years at UC San Diego: Witzel Smith graduated from Marshall College in 2010 with a bachelor's degree in political science and sociology and a minor degree in history. She then joined the staff and has been with the university for the past 12 years.
What she does at UC San Diego: She has performed many different dining roles in nearly all of our campus dining locations, starting as a student worker at OceanView in Marshall College and then as food service worker at Pines at Muir College when it opened in 2010.
She described her current role as working with the dining units and vendors to ensure the university has all of the ingredients needed for a diverse set of menus, noting the university uses organic, fair-trade and antibiotic-free ingredients where possible, and has created allergen-free menus.
Working through supply chain disruptions during the pandemic has been a big part of her role. "We have had to learn to be nimble and creative in our search for ingredients," Witzel Smith said. "When there was a soy sauce shortage, we went through four different distributors in the span of a month just to ensure we were able to keep our soy sauce gluten-free for our menus."
Witzel Smith also emphasized that she has seen significant changes in the dining program, especially as compared to when she was a student at UC San Diego. "When I went to school, the menus featured pizza, the grill, burritos," she recalled. "It was good, but now we have created so many more diverse menus, including vegan options, a kosher kitchen and the largest halal-certified residential dining facility in the nation. We keep trying to do more and be on the leading-edge to serve our students."
Their efforts were recognized in 2022, when UC San Diego Housing, Dining and Hospitality earned the ultimate professional tribute in university culinary arts, The Loyal E. Horton Dining Award, for the five exceptional campus dining options at Sixth College.
When asked what she likes to eat on campus, she shared that her favorite dining location is the Revelle Cuisine station at 64 Degrees, adding, "It always has really good food, but we just added a shrimp chipotle pasta dish that is absolutely delicious."
What she loves about UC San Diego: Witzel Smith is proud to be part of a leading university. "I feel that in any role I've been in, in addition to my daily job, I am contributing to the overall vision of the university," she added, "It's a really good feeling to support our students so they can focus on academics."
Best advice she has received: She noted that when she was a student worker, her manager at the time told her to always maintain a sense of urgency. "I have interpreted that as, always plan ahead," she said. "I do that even today. Both professionally and personally, I like to be prepared for whatever could come."
Something unique in her workspace: In her role, Witzel Smith regularly visits the dining units. "All of our dining units have a unique character, staff and menus," she remarked. "I enjoy getting out, working with staff and talking to the students."
Her favorite spot on campus: Witzel Smith's favorite spot on campus is the indoor-outdoor dining space at Sixth College. "It has full windows, with a great view of outside," she shared. "If you have the opportunity to hang out in there when it's raining, it's a cool visual and a really nice sound."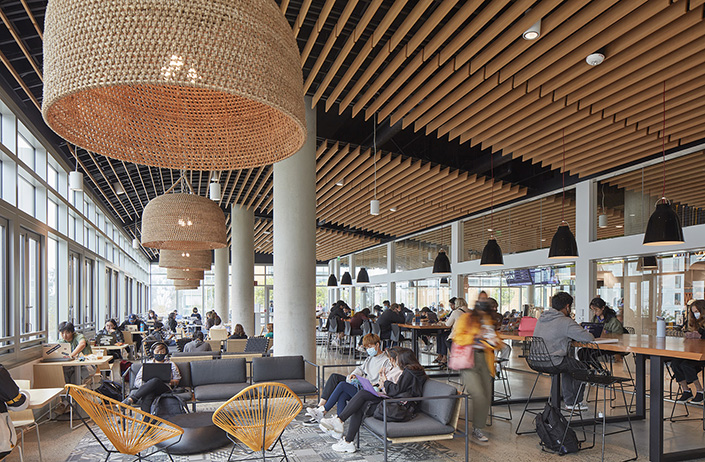 Something most people don't know about her: She loves taking classes and being a student. In fact, after graduation, Witzel Smith attended a year's worth of community college classes, just for fun, before earning a master's degree at San Diego State University. "I just love being in class, reading really complex texts and having academic conversations and debates," she said. "It keeps my brain sharp, and I love being in class with younger students because they always have such great reinterpretations of old texts."
If she had one day to do whatever she wanted: She would travel, "I love being immersed in different cultures. It helps you to think globally and see how big the world really is."
Stay in the Know
Keep up with all the latest from UC San Diego. Subscribe to the newsletter today.