For the Love of Family
Scholar-athlete Sydney Brown and the drive to succeed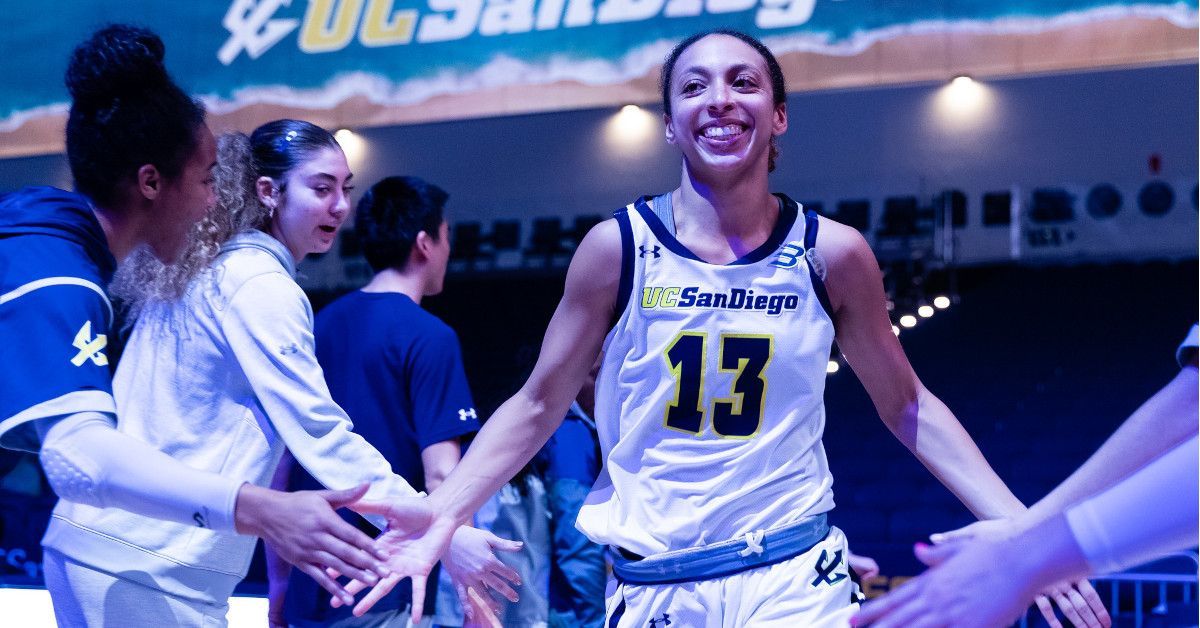 By:
Media Contact:

Published Date
By:
Media Contact:

Topics:
Share This:
Article Content
This story was published in the Spring 2023 issue of UC San Diego Magazine.
To meet Sydney Brown '22 off the basketball court is to be dazzled by her smile — seriously, it's dazzling. But to meet her on the court is another story. Whether you love her or fear her depends on whose team you play for. As a graduate student in her final year on the team, the 6-foot-tall women's basketball forward/guard is holding nothing back.
Brown, a nominee for the 2022 NCAA Woman of the Year and 2021-22 Big West Service and Leadership Award recipient, has made the most of her college career at a time when most people would have asked for a time out.
During Brown's junior year, her mother, Kristin, died from lung cancer, a loss made all the more devastating because of the close relationship they shared.
"We were attached at the hip," Brown says.
In 2019, UC San Diego was the first school to reach out to Brown when she entered the transfer portal at the end of her freshman year at Columbia University. "My mom was like, 'You're not going all the way to California,'" Brown says, flashing a big smile that, despite all she's been through, seems to punctuate half of what she says. "But once I visited, it was a no-brainer."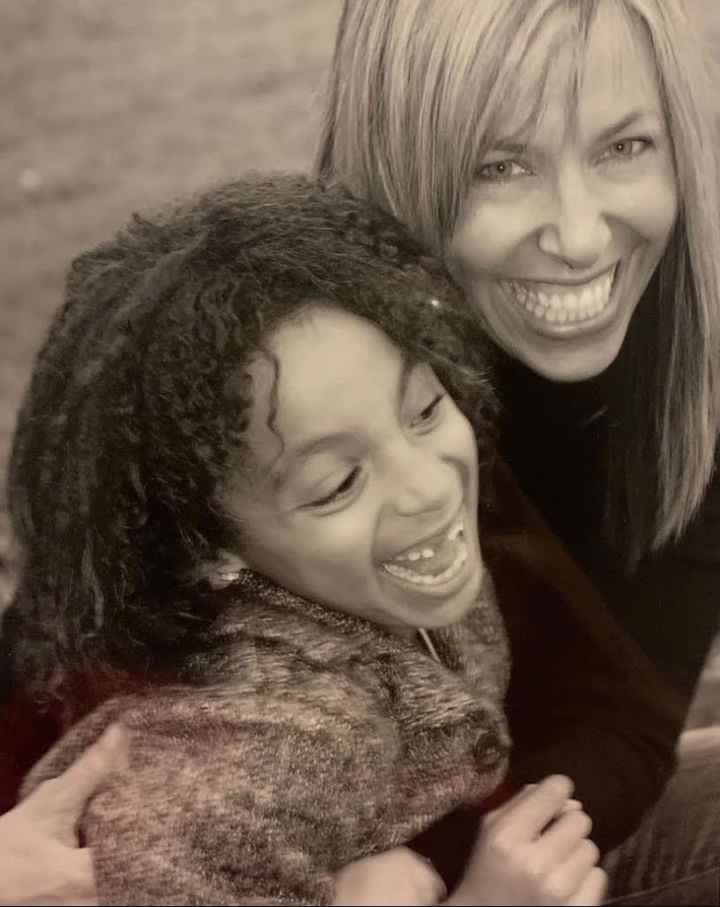 The weather, obviously, was far better than what she had experienced her whole life in New York, but even more than that, it was the family-like atmosphere of the team that made her want to stay. And so she did.
When Brown started at UC San Diego in 2019, her mother had already been diagnosed with stage 4 lung cancer. And yet her mother mustered the strength to travel cross-country and help her daughter move into an apartment in The Village at UC San Diego. Brown had already lived away from home for some time, including a year at Blair Academy, an East Coast preparatory school, and a year at Columbia University. No matter the distance, she and her mother had remained in close communication, often talking on the phone several times a day.
During Brown's first basketball season in 2019-20, UC San Diego was still a Division II team, so she was able to play as soon as she arrived. Brown played in 29 games, leading the team in field goal percentage (.483), three-point field goal percentage (.414) and blocks (16).
The following year was UC San Diego's first in the Big West Conference, and Brown thrived, putting up a career-high 31 points in the school's first-ever Division I win. Her name began to spread among competing universities. In March 2021, the Cal State Fullerton newspaper referred to her as "UCSD's biggest offensive threat," just three days before she scored the game-winning points against the Titans in the last second of overtime for a final score of 68-66 in the last game of the season.
As soon as the season was over, Brown went back home to Rexford, New York, to spend what would be the last three weeks of her mother's life by her side. It was a difficult time, of course, but as she tells it now, her eyes well up and a wide, bright smile accompanies the memories of who her mother was.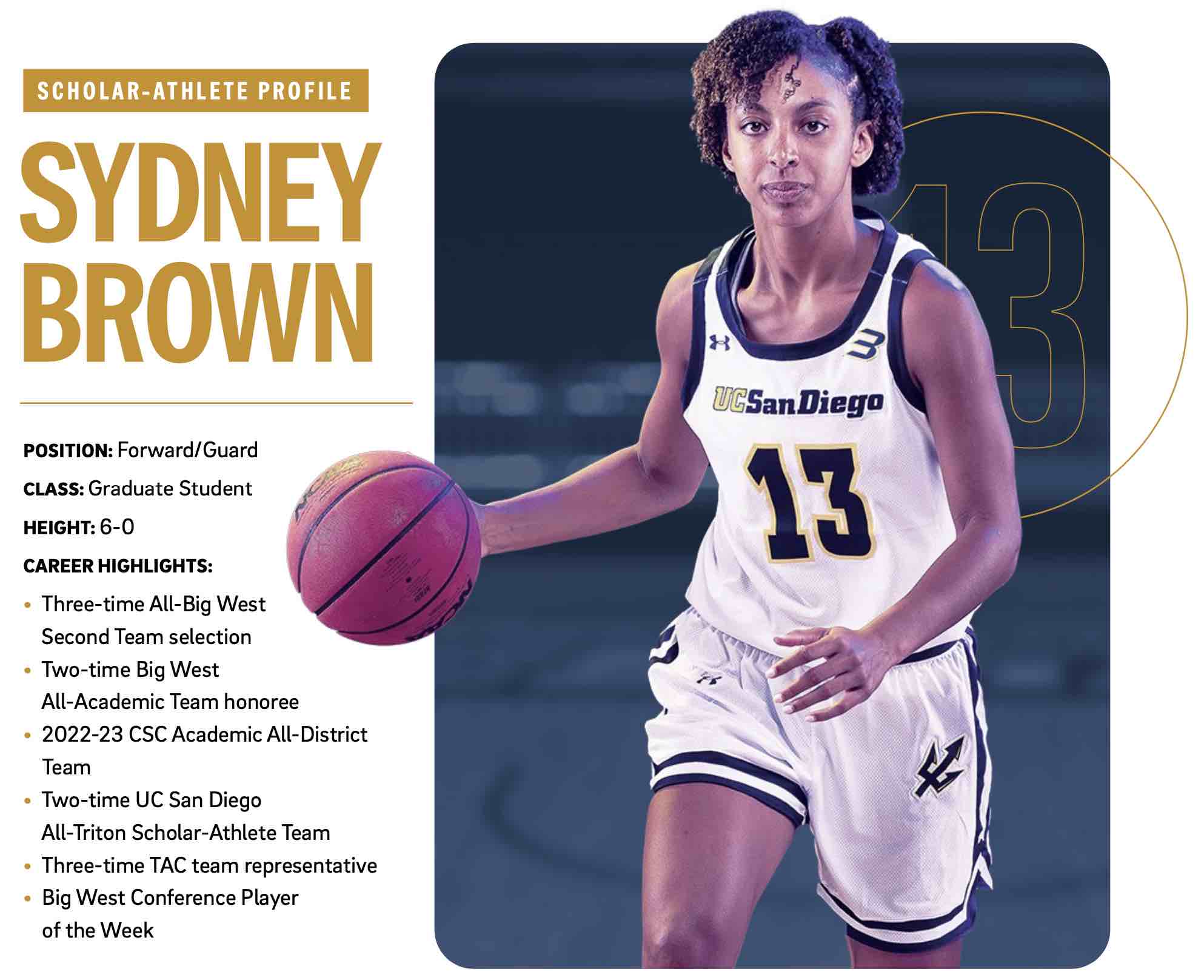 "She played middle school basketball on the boys team," Brown says, again with a laugh. "She likes to say [my brother and I] got our athletic abilities from her, but my dad played in the NFL."
It was after her mother's passing that Brown decided to honor her through community service.
As an active leader in UC San Diego's Triton Athletes' Council (TAC), Brown has helped to organize community events and fundraisers to support a range of causes. But the event closest to her heart is the Kristin Brown LUNGevity Walk, which she created to honor her mother's legacy and raise awareness about the importance of lung cancer screening and education, even for those who don't smoke. The 2022 walk raised over $2,000 for the LUNGevity lung cancer research organization.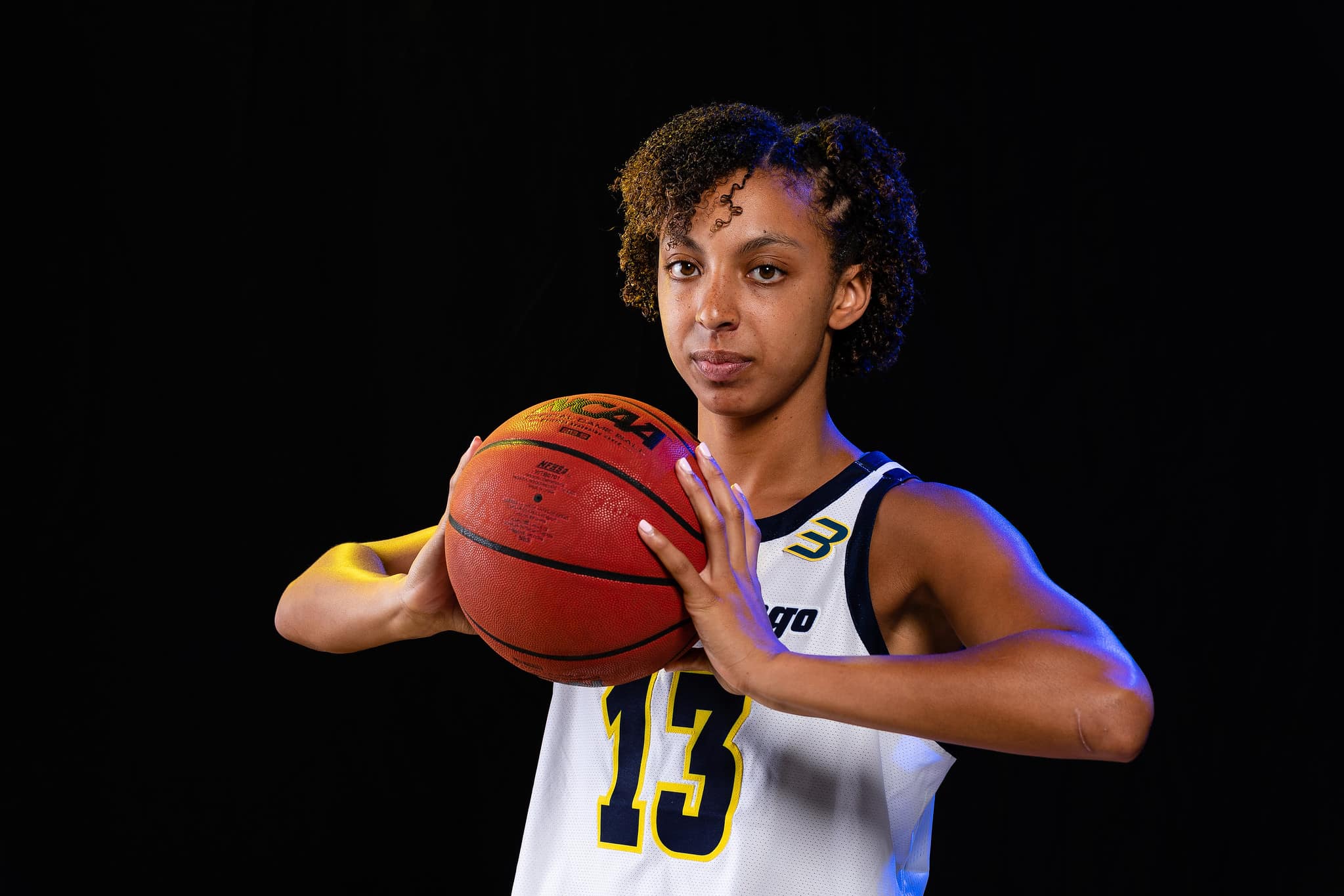 In addition to her athletic accomplishments and community service activities, Brown is equally committed to her academic studies. She is a two-time BigWest All-Academic Team honoree, which requires a cumulative 3.0 GPA. Since graduating with a bachelor's degree in human development in 2022, Brown has made up for time lost to the pandemic by playing a fifth year as a graduate student, thanks to an NCAA COVID-19 automatic waiver. She is now working on a master's degree in public health at UC San Diego, which she plans to use to develop whole-person wellness programs for sports teams.
Of all her accomplishments so far, Brown is most proud of her nomination for 2022 NCAA Woman of the Year. And although her mom was not physically there to celebrate, Brown knows she would be proud.
"Everything I do is for her."
Stay in the Know
Keep up with all the latest from UC San Diego. Subscribe to the newsletter today.