Study of Ocean Currents Reveals Intensification of Tropical Cyclones Around the World
Researchers use Scripps-developed ocean drifter data to spot 30-year trend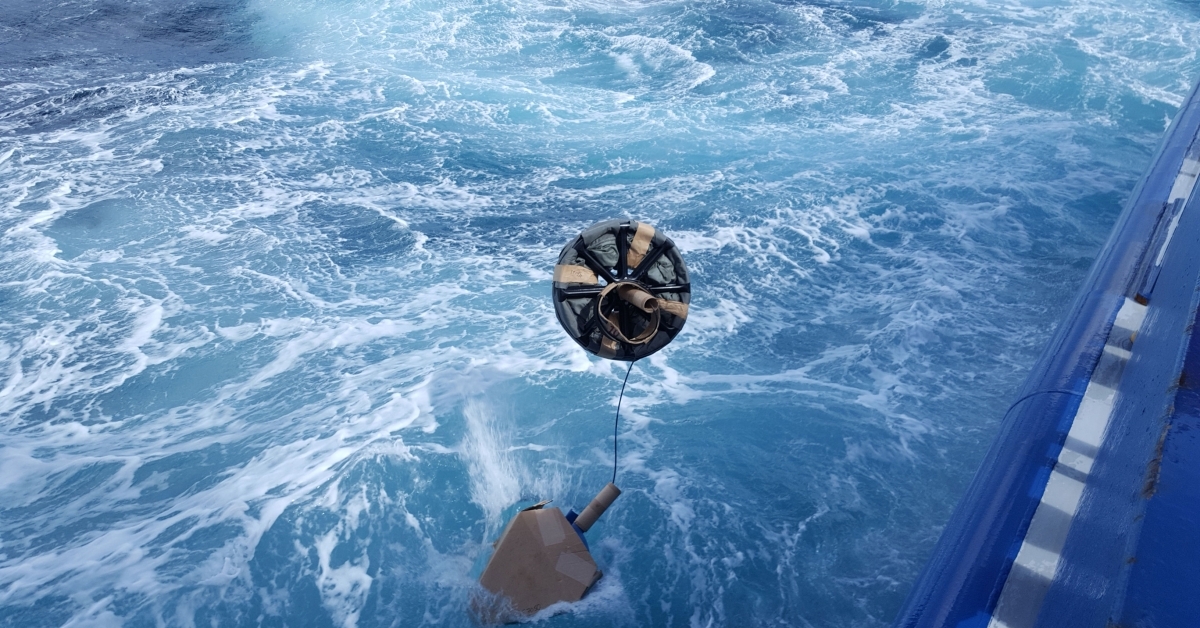 By:
Media Contact:
Published Date
By:
Media Contact:
Share This:
Article Content
Climate scientists at Scripps Institution of Oceanography at UC San Diego and colleagues used ocean current data gathered over several decades to create a new way to infer cyclone intensity.
With that method, they observe that the intensity of tropical cyclones—known as hurricanes in the North Atlantic and central-eastern North Pacific— increased from 1991 to 2020. Key to the finding were the instruments developed at Scripps in NOAA's Global Drifter Program that can record near-surface ocean conditions even through the most intense cyclones to understand how the top layers of the ocean move during storms.
Scientists have expected cyclones to intensify as a consequence of global warming, but, in many places in the world, collecting accurate field observations of them and predictions of their strength have been difficult. While Hurricane Hunter flight data significantly reduce uncertainty about North Atlantic storms, such observations are not uniformly available in tropical regions globally.
Co-author Shang-Ping Xie, a climate scientist at Scripps, said the study represents the first reliable documentation of increasing global cyclone intensity.
"High seas in hurricanes make it impossible to measure wind speed near the surface," Xie said, "but it's possible to infer the wind speed from ocean currents below the surface. This proves crucial for estimates of historical change in cyclone intensity."
Cyclones are defined by sustained wind speeds, which satellite observations can measure with only limited accuracy. The instruments used in the Global Drifter Program, first developed by Scripps scientists in the 1980s, observe the motion of water and temperature in the top 15 meters (49 feet) of the ocean. The researchers took note of current speed and direction when cyclones formed in the tropics. From that, they created maps of current speeds relative to the eyes of the storms for every year during the study period.
The team then estimated what wind speeds must have been from the current speeds. They concluded that wind speeds have increased by 15-21 percent. The team focused on tropical storms and Category 1 hurricane and typhoons, limited by the number of drifter data. Over the Northwest Pacific Ocean where sufficient data exist, they reported that Category 2-5 typhoons strengthened by 10-15 percent during 1991-2020.
The study appears Nov. 17 in the journal Nature.
Guihua Wang from Fudan University in China, a former visiting scholar at Scripps Oceanography, led the research. Other researchers from Fudan and the University of North Carolina, Chapel Hill contributed to the study.
Stay in the Know
Keep up with all the latest from UC San Diego. Subscribe to the newsletter today.