By:
Lily Chen

Christine Clark

Students Welcomed Back with First-Ever 'T-Wow,' A Virtual Welcome Week
There are ample opportunities for students to connect and become engaged in student life this fall. The virtually recast Welcome Week, otherwise known as T-WOW, taking place from Sept. 19 through Oct. 4 has created opportunities for students to connect and join the thousands of others undergraduate and graduate Tritons navigating the 2020-21 academic year.
Whether students were living on campus or studying from abroad, they are invited to participate in the week's events. On Sept. 25, the campus hosted a virtual free event series held on weekends called Triton Fest and on Sept. 29, the New Student Welcome Convocation was held as the inaugural academic virtual event for the fall. College orientations as well as a number of department and graduate orientations also occurred remotely.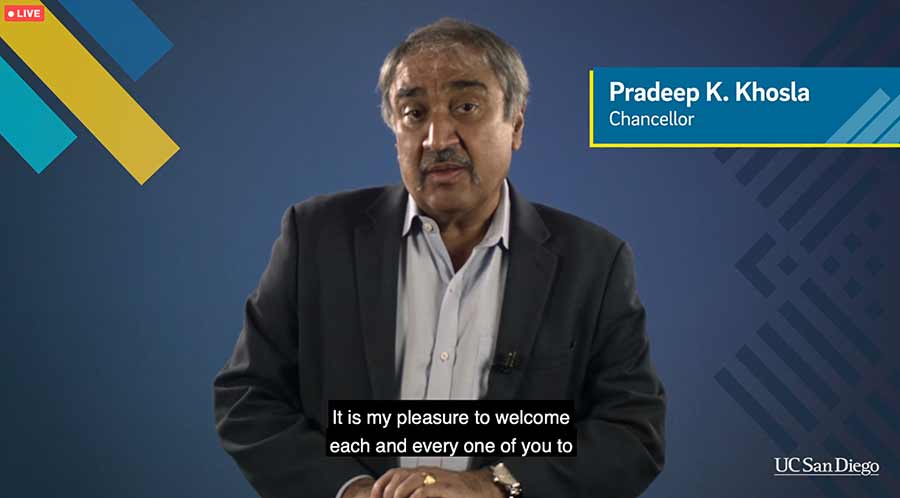 "Being connected to other Tritons—as well as to campus resources—is essential to our students' success, health and well-being. Our talented professional staff members and partners across campus have been working long hours to create engagement opportunities that enable our students to make the most of this challenging situation," said Alysson M. Satterlund, Vice Chancellor for Student Affairs. "We are proud of our students who have been masking, following public health guidelines and making sacrifices to keep themselves and our community safe. Engaging in remote welcome week events is yet another way our students have contributed to a successful move-in."
Students also can continue to engage on the Virtual Student Union, a great place to learn about what's happening on campus. For example, students can find out about the undergraduate colleges virtual programming, join an ESports team through Recreation, or tune into a virtual performance art event through ArtPower.
Leveraging outdoor spaces and San Diego's sunny weather
Students can find plenty of spaces to study and relax on campus including the new patio outside the Dirty Birds restaurant, which opened this fall. Located in the Price Center in the space formally occupied by Round Table Pizza space next to Jamba Juice, this famous San Diego chicken joint has a newly remodeled open-air patio where patrons can kick back and enjoy their delicious wings and more. With offerings like salads, burgers and tacos, Dirty Birds hopes to be UC San Diego's go-to eatery.
Additionally, with the opening of the new North Torrey Pines Living and Learning Neighborhood, several local restaurants are also slated for a 2021 opening in this vibrant mixed-used community. These eateries will be bringing their unique flavors to UC San Diego, making campus a hotspot to enjoy delicious food from the San Diego region. These locally owned, independent restaurants will feature a wide variety of flavors, ranging from specially roasted coffee to Hunan cuisine and plant-based fast food.
Empowering students to host their own virtual events
To make planning events easy and accessible—even those that are virtual—University Centers is offering assistance to registered student organizations and campus departments. Student organizations will have access to a 1,000-attendee Zoom webinar license, which allows view-only attendees and panelists who can share audio and video. This feature also includes Q&A, chat and polling question functions with attendees. A member of University Centers Programs & Event Services team will be on-call to assist with any questions or needs on the day of the webinar. For questions or to reserve a slot, email Adam Weaver at amweaver@ucsd.edu.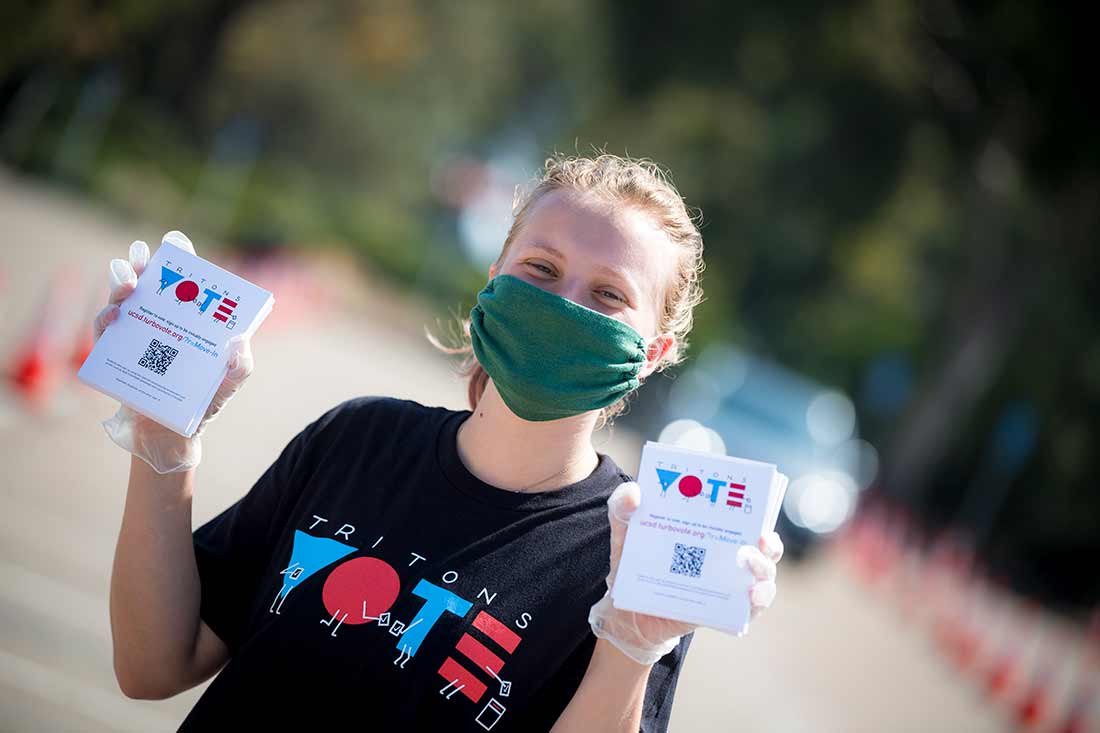 The Loft also has been transformed into a state-of-the-art recording studio space that is available for UC San Diego student organizations, staff and faculty. With professional-grade lighting, 4K-quality cameras and audio recording equipment, the recording studio has trained staff on hand to help with any technical needs. Various backdrops, sets and green screens are available to accommodate countless event options. The Loft staff also will be able to record videos or livestream the event to Facebook Live, YouTube, Zoom or any other streaming service. To ensure public health and safety, University Centers is following strict physical distancing and cleaning protocols. This studio can be used in conjunction with the University Center's Zoom webinar license to ensure any events hosted there will be as high quality as possible. Email Albert at theloft@ucsd.edu with any questions or to make a reservation.
For more information on student life opportunities this fall, read this Q&A.
Stay in the Know
Keep up with all the latest from UC San Diego. Subscribe to the newsletter today.