Startup Companies Tackle COVID-19 From Many Angles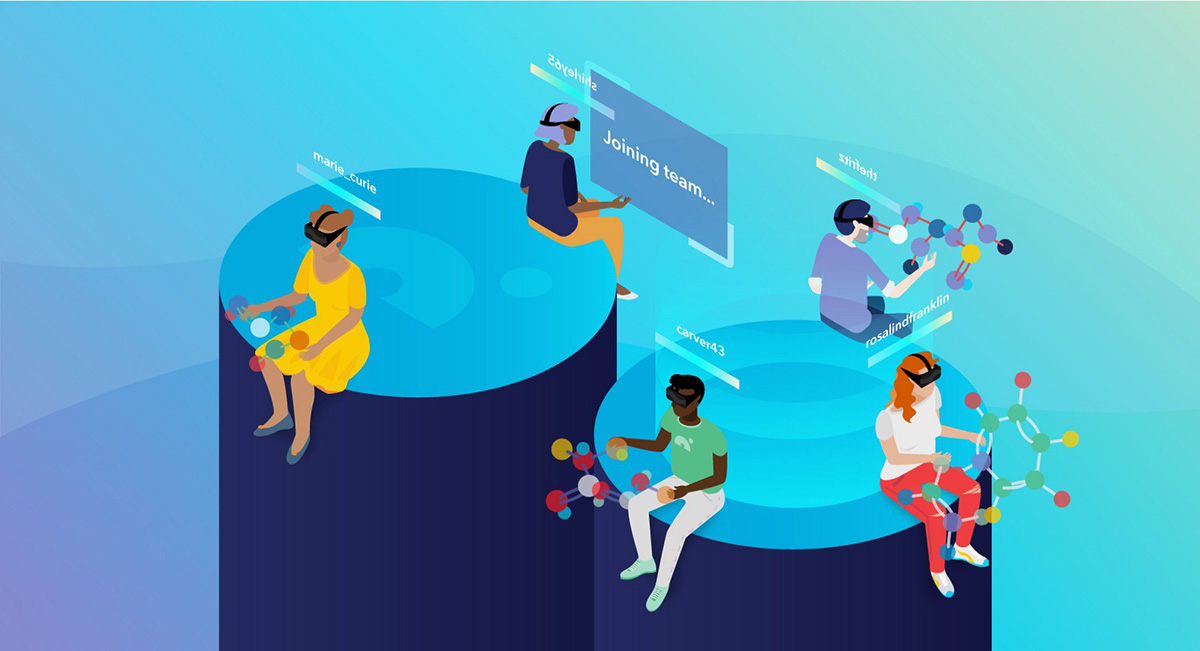 Companies that found their footing at the Qualcomm Institute Innovation Space are working to model disease outbreaks, increase access to offline education and facilitate research on COVID-19
As the COVID-19 pandemic continues, several companies that emerged in the Qualcomm Institute Innovation Space (QIIS) at UC San Diego are using technology in innovative ways to address many of the challenges we face during these unprecedented times.
The Qualcomm Institute Innovation Space is a unique environment where startup companies and industry partners come together to accelerate technology creation. Since it opened its doors in Atkinson Hall in 2014, the incubation space has served as a launching pad for dozens of emerging companies.
"Our mission has always been to provide researchers, entrepreneurs and others with the tools they need to bring innovative solutions to the table. Companies with ties to our incubation space are doing just that during this public health crisis," said Ramesh Rao, Director of the Qualcomm Institute.
Nanome, flashPub and Learning Equality are three growing companies with strong connections to QIIS and UC San Diego that are bringing their unique expertise and emphasis on collaboration to respond to the COVID-19 pandemic. Here are their stories.
Virtual spaces to study the novel coronavirus
For researchers frantically pursuing a deeper understanding of the novel coronavirus behind COVID-19, virtual reality software created by Nanome offers a powerful alternative to working in the same room.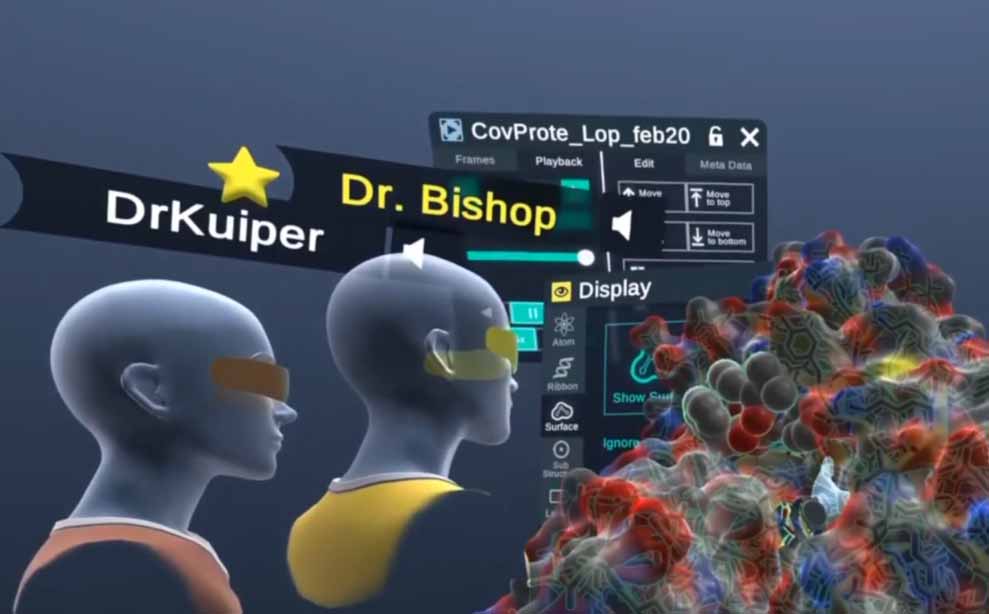 Nanome is the brainchild of UC San Diego alumnus and nanoengineer Steve McCloskey. Born from McCloskey's love of video games and a family member's battle with cancer, the company develops virtual reality software for scientists and experts in nanoengineering and nanomedicine.
Currently, researchers as near as Los Angeles and as far away as Australia are gathering in Nanome's virtual rooms to study the novel coronavirus in the hopes of developing a treatment. Within the virtual space, researchers can study the spiky protein structures that help the virus attach to host cells. Some teams are focused on designing antibodies to prevent the virus from binding to a cell and then running simulations to determine their success. Others are tinkering with solutions to keep the coronavirus from replicating itself, in the event that it does infect a human cell. All of this represents potential movement toward treatments for COVID-19 in the form of vaccines, inhalables or pills.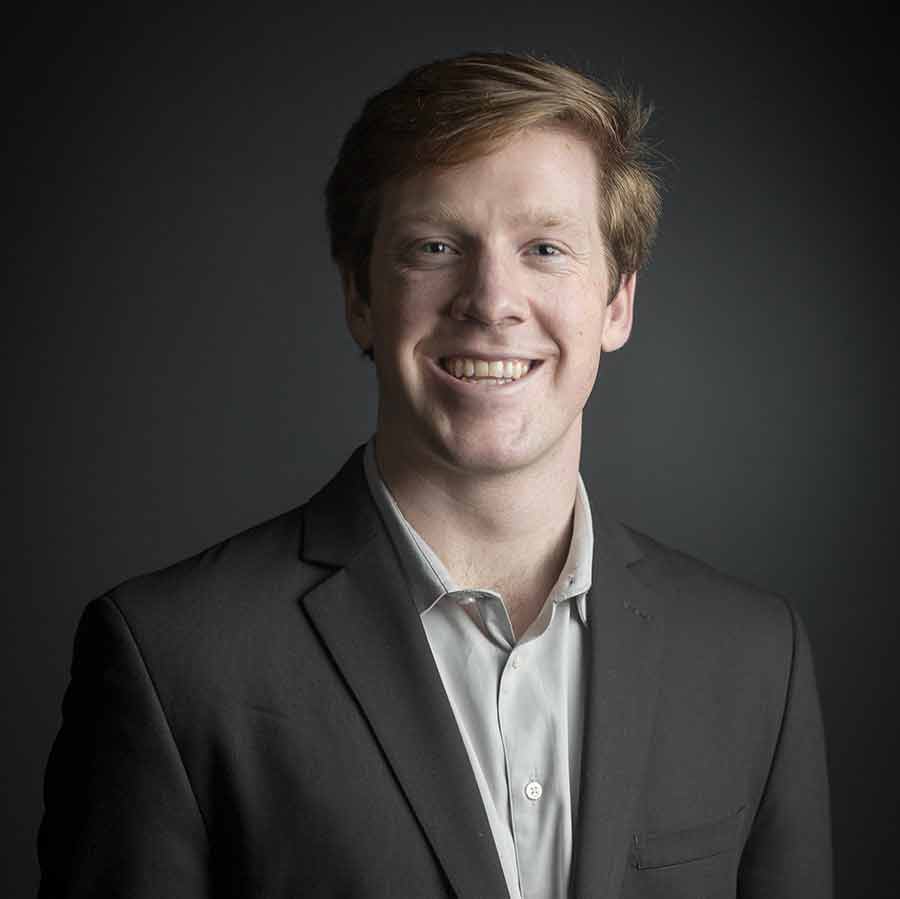 "No other application for molecular modeling allows multiple people to talk with each other and interact with things," said McCloskey. "The fact that we happen to use an entirely new interface like virtual reality as well as standard two-dimensional technologies...and you can have people working in conjunction, is an edge no other software has right now."
Today, Nanome is putting out a call to the community for support on COVID-19 projects. Researchers with virtual reality headsets or powerful computers at home can either download Nanome and actively work on COVID-19 studies, or donate time on their computer to a project on Nanome.
"If we have seven billion brains all tackling this problem, then we can probably tackle it a lot quicker together," said McCloskey.
Modeling disease outbreaks at the city level
Nate Jacobs, founder of flashPub, is also leveraging his startup to harness the power of people working toward solutions.
Jacobs launched flashPub in the fall of 2019, after noticing that paywalls blocked a significant number of scientific articles with important research. His startup offers other researchers a platform to publish "micropublications," one-page snapshots of results from ongoing studies, without the red tape that can delay the release of articles in traditional journals.
Recently, researchers have begun using flashPub to publish models predicting COVID-19 outbreaks at the city level. Most models focus on cases and mortalities at the state or national level, which may not be as helpful for local cities and counties with different needs and resources.
"We thought that this was a very important gap to fill, because the city and the county levels are where a lot of actionable response happens," said Jacobs.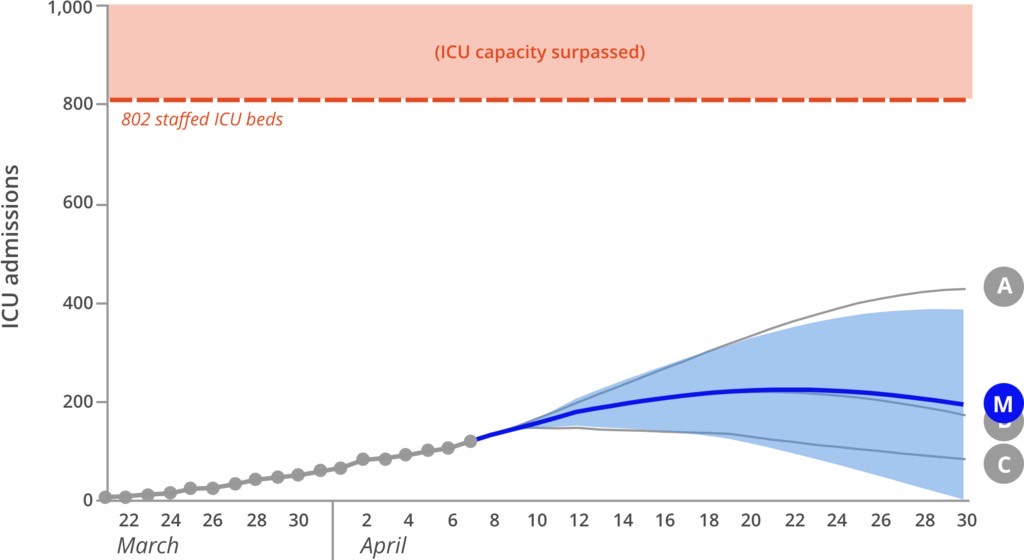 For instance, predictive modeling can help officials anticipate when a city or county's supply of hospital beds or ventilators will run out and provide replacements. Incorporating local culture can also inform how a population will respond to health guidelines laid out by the state or federal government officials. Ideally, Jacobs says, each model would be informed by people living in that city or county.
flashPub has published predictive models for COVID-19 outbreaks in New York City; a rural county in upstate New York, Atlanta and San Diego. The team is creating models for many more cities across the world.
Bridging the gap between the classroom and the community
With schools closing or moving to online instruction and daycares shuttered, parents everywhere are taking on new roles and seeking educational resources. For many, it will be a crash course in homeschooling and a significant challenge. For others, including households in more marginalized or remote communities, a lack of the usual structure and support could widen the gap between children and a good education.
Learning Equality, a startup co-founded by UC San Diego alumni Jamie Alexandre, Richard Tibbles and Liz Vu, sees its seven-year mission to bring innovative educational resources to offline and low-bandwidth areas coming to a head. The team collaborates with partners to implement their free, open source, and offline learning platform, Kolibri, around the globe. The Kolibri Content Library is equipped with storybooks, videos, simulations, lesson plans, and other educational materials designed to support both students and their mentors, in a variety of languages and grade levels.
As the pandemic continues, Learning Equality has seen a jump in the number of hits to online servers. Interactions with one online server in Uganda leaped from 2,000 to 18,000 interactions in just one week. With that demand, however, comes an urgent need to ensure that the offered content is widely available and aligned to curriculum standards.
"All these things we've advocated for, in terms of equitable access to connectivity, to support, to open-licensed content that's relevant and aligned to standards are just becoming more and more critical now during the crisis," said Alexandre.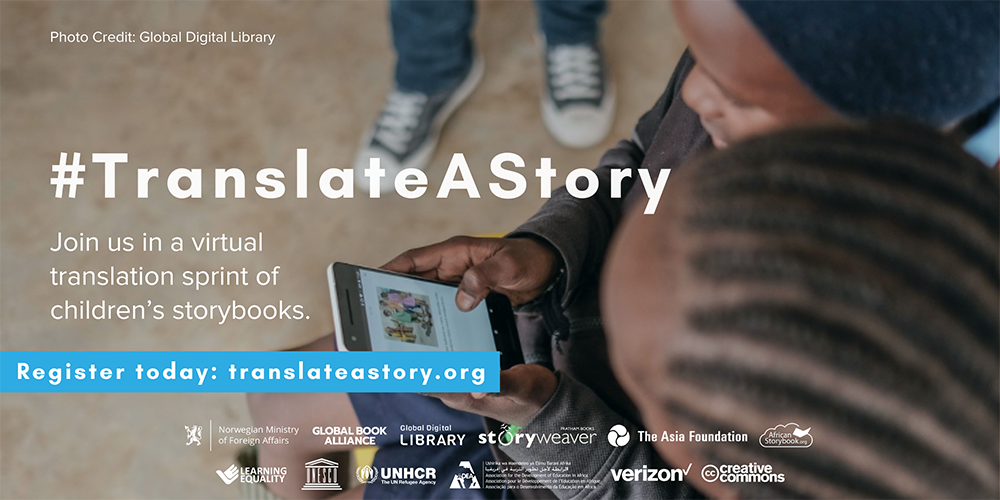 In true interdisciplinary fashion, the team is using human experience to inform the development of a tool that can automatically align open educational resources, including learning materials in Kolibri, with curriculum standards. Teachers can contribute from their home by reviewing curricula and answering a series of questions about the content. Likewise, anyone who speaks multiple languages can join in a month-long virtual "translation sprint" hosted by Learning Equality, UNESCO, the Global Book Alliance and others, which starts at the end of April. The sprint's goal is to boost the number of languages offered to early readers accessing storybooks through Kolibri and other platforms.
"This kind of volunteering is very much what's helped us grow," said Lauren Lichtman, Partnerships Lead at Learning Equality. "We see these as concrete things that would be helpful not just for us, but for learners, too."
Visit the Qualcomm Institute Innovation Space website for more information. To learn more about the Qualcomm Institute research community's response to the COVID-19 pandemic, visit qi-responds.ucsd.edu.
Stay in the Know
Keep up with all the latest from UC San Diego. Subscribe to the newsletter today.