Space Traveler
Jessica Meir, PhD '09, reflects on her mission to the International Space Station.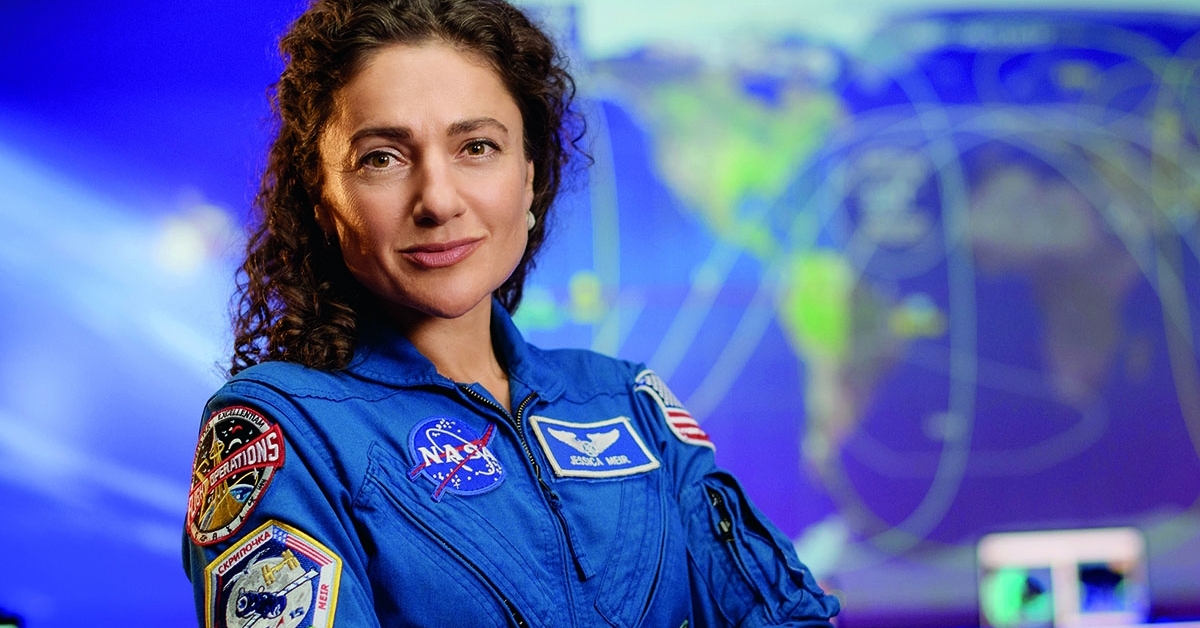 Published Date
By:

Topics:
Share This:
Article Content
This story was published in the Fall 2022 issue of UC San Diego Magazine
NASA astronaut Jessica Meir, PhD '09, has a passion for our planet. For six months, from September 2019 to April 2020, she watched us from above while aboard the International Space Station (ISS). The station's observation module, the cupola, provided an unrivalled window to the black void of space, the Earth's thin band of atmosphere and its extraordinary palette of colors—from rugged landforms to the vastness of the oceans.
While aboard the ISS, Meir and the crew contributed to hundreds of experiments in biology, Earth science, human research, physical sciences and technology development. In October 2019, she and NASA astronaut Christina Koch completed the first all-woman spacewalk, one of three spacewalks Meir completed during her 205 days in space. And in 2020, she was selected as one of eight members of NASA's Artemis mission, which will send the the first woman and first person of color to the moon by 2025.
UC San Diego Magazine asked Meir to reflect on her first trip to space and what's next for human space travel.
First all-woman spacewalk
My first spacewalk was only a few weeks after arriving to the International Space Station. Because spacewalks are one of the riskiest things we do in space, I didn't have the capacity or ability to focus on any kind of historical impact at the time because I needed to have 100% concentration on the job at hand.
It was only the day after it was over that I had time to process the impact of our spacewalk. For me and Christina Koch, my colleague and friend who did the spacewalk with me, we don't really look at it as a personal achievement. Everybody on board was equally qualified to do spacewalks, it just happened to be Christina and myself who were going out the hatch that day. But we really wanted to pay tribute to the generations of women and other minorities that had been pushing boundaries and breaking glass ceilings: They were the ones that enabled us to be there that day. It was their hard work that made it feel like it was just part of our job. We hope that moment was really a celebratory event for them to revel in their achievements that allowed us to be where we were at that moment. We captured the spirit of so many that day. It is now our responsibility to continue to inspire others to pay it forward.
Great explorations
Going to space definitely changes you. Having seen the Earth from above with your own eyes, you realize just how fragile it is, how special it is, and how we need to protect it. The other thing is you realize just how interconnected we all are. Looking down at the Earth, I see these contiguous land masses where there are no borders, none of these barriers we've imposed as humans. Everything is connected. You realize that we truly are one species and we're in this together for the pandemic and we're in this together to care for our planet. I also saw just how insignificant we are as humans. When you look down at the planet and see all of this blackness of space around you, you can see how insignificant we are in terms of an entire planet, solar system…universe. That big-picture perspective is so important for people to remember. It's so easy for all of us as humans to focus on a small, trivial matter that's in front of us, but it's really not important. Sometimes we need to be reminded to not pay so much attention to those little things and take that step back. Space just does that for you, and I feel fortunate to have gained that kind of perspective.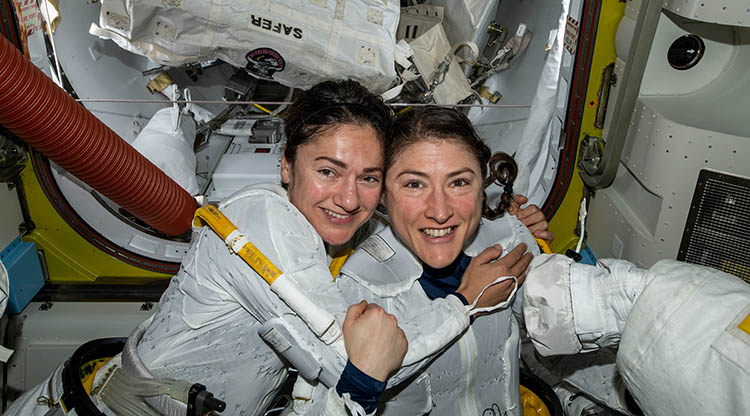 Commercial space flight
More access to space is better for everyone, no matter what it looks like. Sub-orbital flight that's offered by a commercial company or our partnership with companies like SpaceX or collaborations that we have for the International Space Station—when we work together in this way, we can leverage great things and enable space to be more open for everyone. Like at the beginning of the aviation industry when it was open to only a select few, you could say that for space travel, we're there: It's open to professional astronauts and now a few billionaires as well. Eventually prices will come down and there will be more competition, more options and more opportunities for more people to experience these kinds of things that we've been talking about. That's the way progress happens. Absolutely, I think more ways to get to space for more humans is always a good thing.
Topics:
Share This:
Stay in the Know
Keep up with all the latest from UC San Diego. Subscribe to the newsletter today.