Sorority and Fraternity Members Form Lifelong Bonds
UC San Diego is home to 21 sororities, 23 fraternities and 16 cultural and identity-based Greek letter organizations. The thriving Sorority & Fraternity Life (SFL) community is a place for undergraduate students to form lifelong bonds with their "siblings," develop as leaders, celebrate identity and culture as well as learn about social justice through an equity, diversity and inclusion peer learning program.
A new council has been recognized at UC San Diego—the National Pan-Hellenic Council (NPHC)—which includes nine sororities and fraternities, often referred to as the "Divine Nine." The NPHC was founded in 1930 at Howard University to support Black student success as well as build community at a time when Black students experienced exclusion from social organizations.
"I am thrilled to see NPHC recognized as a Greek Council at UC San Diego!" said Black Resource Center (BRC) Director Porsia Curry, an alumna who is a member of the first Black sorority formed on a college campus in 1908, Alpha Kappa Alpha Sorority, Inc. "Since the BRC opened, we have partnered with Sorority and Fraternity Life to support the Divine Nine organizations in increasing presence on our campus. Having NPHC here will provide critical peer to peer support and an opportunity for community building across the organizations. Their presence will provide an important cultural tradition to our campus and help students—Black and non-Black—learn about the rich history of NPHC and the Divine Nine."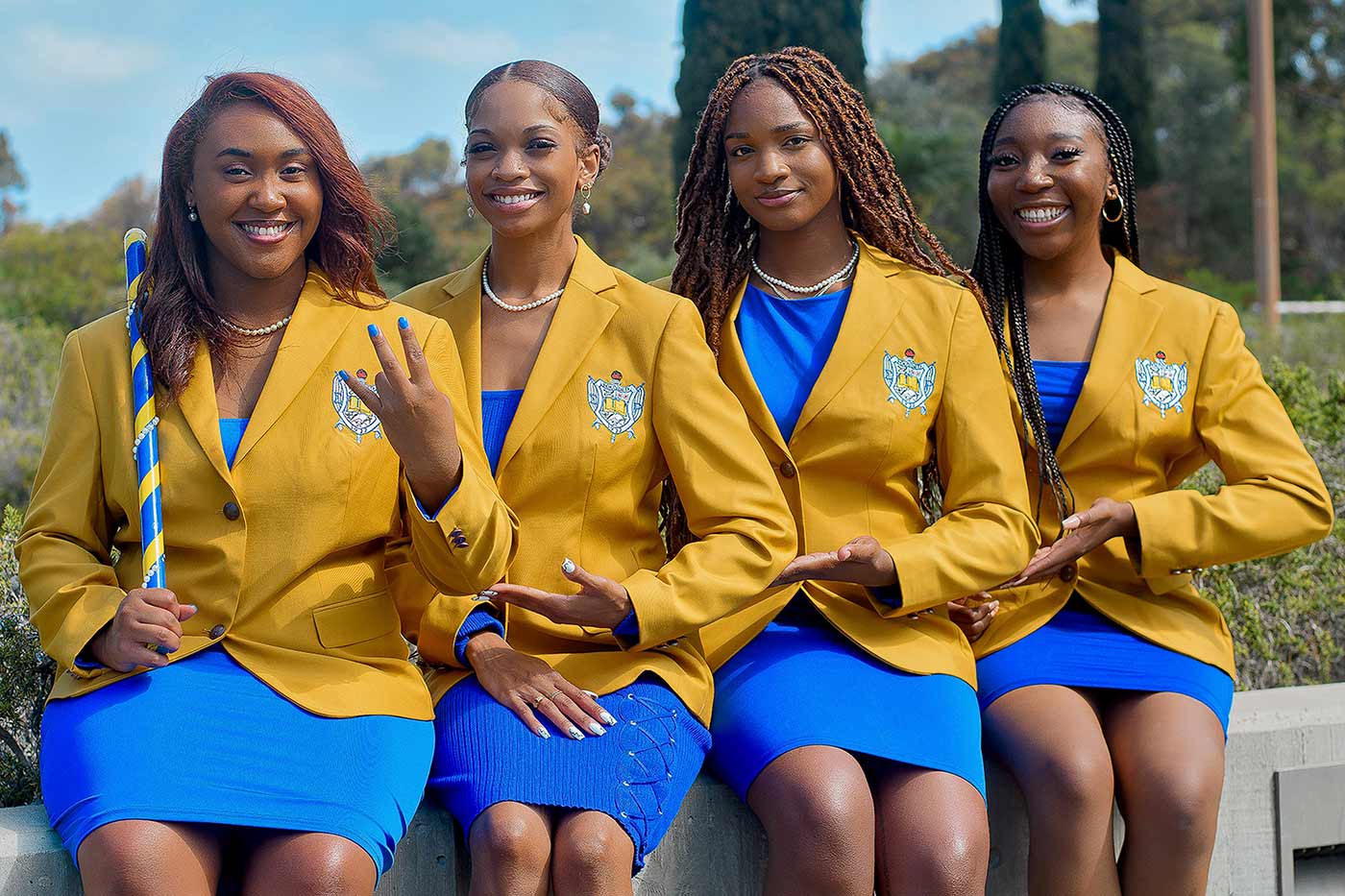 The most recent Divine Nine chapter to be chartered on campus is Eta Delta, a chapter of the national Sigma Gamma Rho Sorority, Inc. originally founded in 1922 at Butler University. Senior Abria Diaz joined the sorority as a principal member when she transferred to UC San Diego in 2020 to connect with others and grow as a leader. The mission of the organization is to enhance the quality of life for women and their families through community service as well as civil and social action.
"Being a part of Sigma Gamma Rho Sorority Inc., has shown me that I can still be a leader and reach my career goals despite obstacles put in front of me," she said. "It has also given me a sisterhood that I can honestly say I love. I am a young mother, and this sisterhood has become a great support system." Diaz, who is studying education sciences and American Sign Language, also serves as president of the NPHC. Her vision is for all nine chapters to have a presence on campus as well as see the creation of a NPHC yard that could serve as a symbolic and physical representation of each Black Greek Letter Organization (BGLOs) and give current members and alumni a space for reflection and celebration.
Staff member Ashley Cooper, a member of Delta Sigma Theta Sorority, Inc., founded in 1913, echoed Diaz. "Sororities and fraternities can be powerful community building and retention tools, and for many people including myself, the bonds of membership in NPHC organizations often become lifelong friendships and systems of support," said Cooper, who has led workshops on culture and consent for students in sororities and fraternities as a coordinator for UC San Diego's CARE at the Sexual Assault Resource Center. "I'd love to see NPHC Greeks have a yard, host step shows or stroll competitions, and be widely recognized on our campus."
United in diverse interests and values
Among UC San Diego's four councils is the Multicultural Greek Council, which was founded in 2002 with the goal of bringing underrepresented populations together as a community to celebrate cultures, identities and lived experiences. It began with just five chapters and has grown to 16 cultural and identity-based organizations.
Nu Alpha Kappa (NAK) was one of the first fraternity chapters to center activities and service on the celebration of Latino culture. It was chartered in 1997 by five UC San Diego students—Saul Molina, Alberto Alvarado, Michael Sanchez, Abel Gutierrez and Jose Ramirez. Molina explained that the intention of the fraternity was to provide a viable brotherhood fraternal option for those who did not find it in the standard fraternities that were available on campus at the time.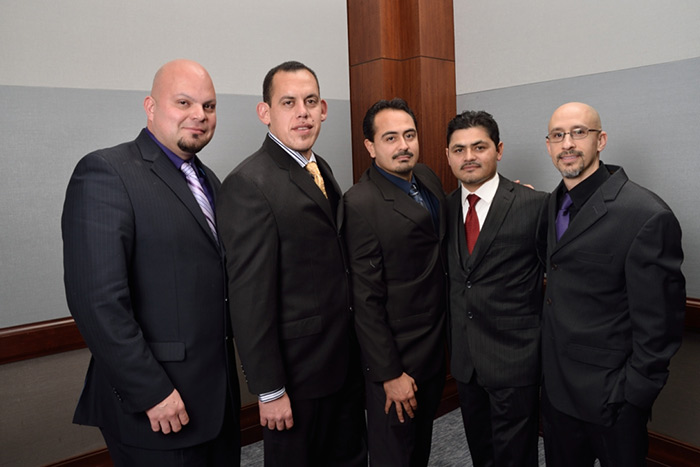 "What I gained was a sense of pride and accomplishment about doing something that had never been done here at UC San Diego," said Molina, now a programmer analyst in the Department of Mathematics. "We wanted to make it easier for others like us to find and make friendships and connections like we had developed. I am proud of how the fraternity has grown and thrived."
Today, the fraternity has remained close-knit with 14 active members, which President Oscar Jimenez says allows members to form close connections and bring out the best in each other. He explained that while they were founded on representing and celebrating Latinx/Chicanx culture, they are open to all and have had members who identify as Indian, Lebanese, French, Korean and Chinese. Many of their events seek to share the Latinx/Chicanx culture, and the fraternity takes part in annual programs to welcome prospective Latinx/Chicanx students, including "Adelante Latino" and "Comienza con un Sueño."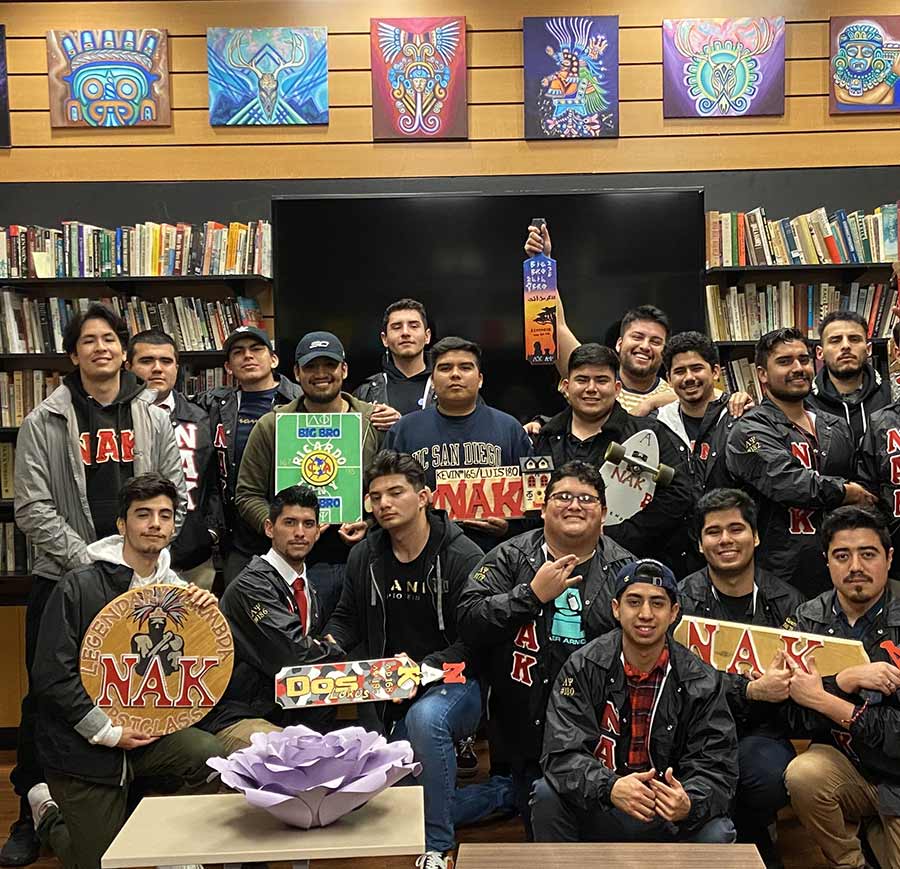 "As a first-gen, low-income college student I had no idea what to expect from college; it was an exciting time to interface with different cultures and people from all over the world, but I often felt homesick for my Latinx culture," shared Jimenez, who is a fifth-year data science major. "NAK was able to provide me with a sense of 'home away from home' while still interacting with other cultures and ideas. What I enjoy most is the brotherhood; I feel that I can count on each and every member to support me and I feel confident that I can provide that support back to them."
Building bonds based on mutual respect
By definition, sororities and fraternities are about the formation of meaningful relationships based on shared interests and values. But before that foundation can be built, there must be a strong understanding and respect for each other's identity, background and culture. That's where Equity, Diversity and Inclusion Peer Ambassadors (EDI Peers) come in.
Each year, over 100 interactive workshops are held to promote critical thinking, constructive dialogue and personal development surrounding topics of social justice, campus climate and cultural competence. The workshops are held during chapter meetings, SFL leadership retreats, Panhellenic recruitment counselor trainings and new member trainings. Themes are decided by peers based on relevance or interest; discussions have included topics such as marginalization, privilege, tokenism, anti-racism and sexism.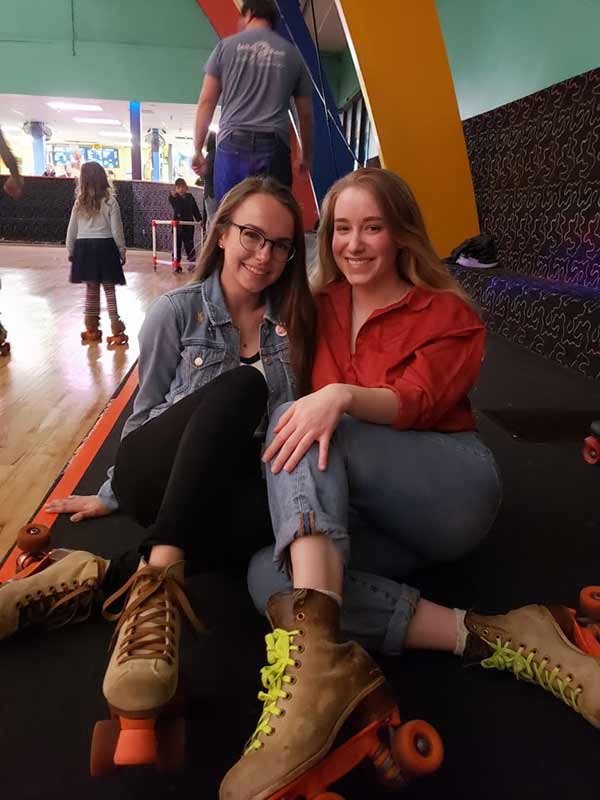 The EDI Peer Ambassador program contributes to one of five goals established in the newly launched five-year strategic plan to reimagine the sorority and fraternity experience at UC San Diego. Serving as a roadmap, the plan focuses on access, equity, diversity and inclusion; expanding collaboration; enhancing member experience through leadership and civic engagement opportunities; increasing resources and support for each chapter; and promoting holistic wellbeing.
Samantha McCuskey, a senior studying cognitive and behavioral neuroscience, became an EDI Peer because she believes the topics covered in the quarterly interactive workshops are impactful. "I feel these are powerful conversations to have," she explained. "Some students have interacted little with these issues, while others have already dived deep into researching and understanding their complexities (especially if it aligns with their background or major). I'm excited to see these conversations continue to stir up curiosity."
After the workshops, many students reported that they had developed a better understanding of how different forms of racism intersect. One participant in the Winter 2021 workshop centered on "Unpacking Settler Colonialism" commented, "This workshop was valuable in that it got myself and my chapter to start thinking about ways that we can actively support present day movements and indigenous peoples, as well as the roles we may play in suppressing them if we remain passive."
EDI Peers are paid student positions, and each SFL governing council now has a vice president of equity, diversity and inclusion. "I think the program does a great job of engaging with greatly varying backgrounds and levels of knowledge in these topics," said McCuskey. "The connections are the best part of SFL. I've met so many people from so many different backgrounds that I'm learning something new every day. I have made some significant friendships that I will carry with me for the rest of my life."
To learn more about UC San Diego's Sorority & Fraternity Life visit the Center for Student Involvement.
Stay in the Know
Keep up with all the latest from UC San Diego. Subscribe to the newsletter today.