Seeing Ryland
The transformative power of a mother's love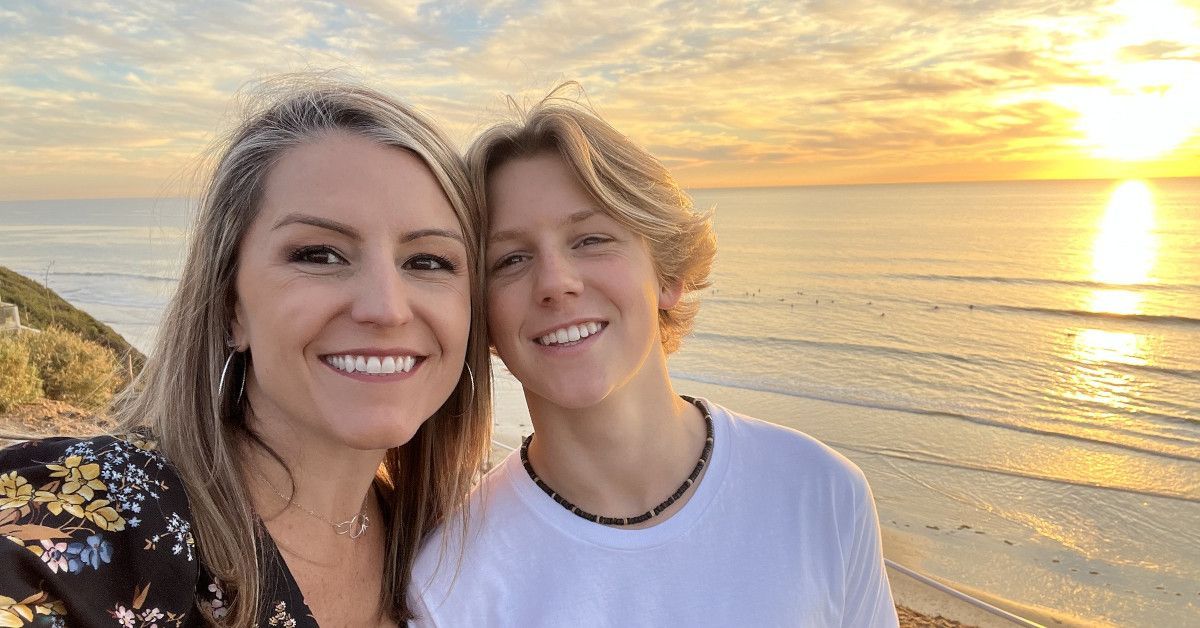 By:
Media Contact:

Published Date
By:
Media Contact:

Topics:
Share This:
Article Content
Hillary Whittington '04 is not the woman she once was — she's better. Before kids, she says she was "a passive, people-pleasing type of person." But raising a transgender child has changed that, drawing a fierceness from within that she didn't know she had. In her 2015 memoir, Raising Ryland, she chronicled the challenges that helped to forge this new, more assertive and more unapologetic self.
It wasn't easy.
Ryland was assigned female at birth but began to assert himself as a boy as soon as he could speak. Most people thought it was just a phase, and at first, Hillary did, too. But Ryland's aversion to anything feminine became distressing and overwhelming for everyone in the family. Hillary responded by buying gender-neutral clothes, letting Ryland dress in his preferred pants and button-up but kept his hair long and tied in bows. It wasn't enough. That, too, was a source of shame for Ryland. When Hillary questioned whether to give in and cut it, no one would back her up on it.
But then Hillary's husband and Ryland's dad, Jeff, got on board when he realized it could very well be a matter of life and death. He learned that transgender kids are four times more likely to attempt suicide than the average teen, and when he heard Ryland say, at just 4 years old, "Maybe when my family dies, I can cut my hair and be a boy," — he too knew there was no other choice.
With the help of experts and professionals, Hillary and Jeff decided to let Ryland transition before kindergarten. At his young age, it was a social transition rather than a physical one. It meant changing pronouns and presenting masculine with a haircut and more masculine clothing. It also meant a declaration of the change to friends, family and community members.
The timing was good. Ryland started kindergarten in a new school as a boy.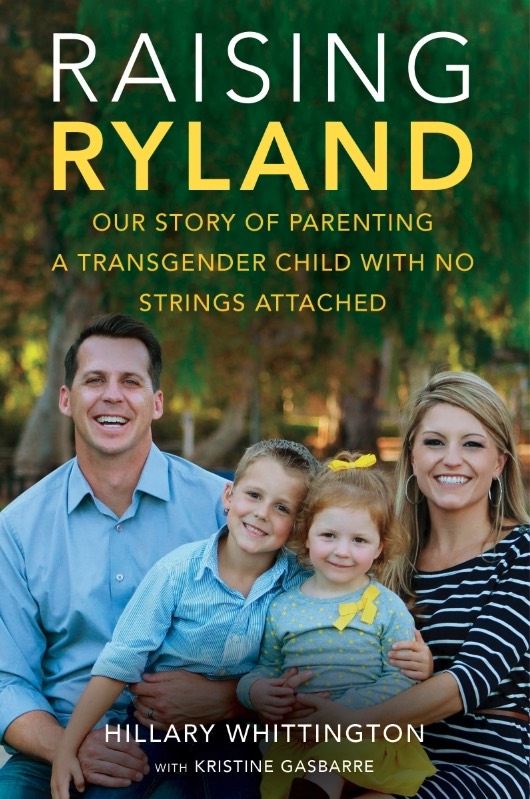 A year later, in 2014, when he was just 6 years old, Ryland gave a speech in front of hundreds of people during the Harvey Milk Diversity Breakfast in San Diego. He wore a suit and tie and read from a piece of paper while his mom crouched next to him holding the microphone. Part of his speech read, "I'm a transgender kid. I'm a cool kid. I was a girl. Now I'm a boy. My parents let me be whoever I want to be. I'm happier than I've ever been in my whole life."
Since the publication of the book, Hillary and Ryland have spent a significant amount of time giving speeches and making public appearances. But they're also committed to leading regular, everyday lives as a family of four. In fact, March 31, International Transgender Day of Visibility, is also Ryland's sister Brynley's birthday. While the family focuses on her that day, they also acknowledge the importance of this day for their community.
"Not everyone has the privilege and safety to come out in the LGBTQ+ community, but if someone is comfortable, safe and has the ability to do so, being 'out' has the potential to positively influence many lives," says Hillary. "In some cases, I believe it can even save lives and give hope to folks in rural or conservative communities."
Today, at 15, Ryland is well-balanced, likable and good at everything he does. He's managing all honors classes and getting good grades. And although a freshman, he's a starter on his high school's varsity lacrosse team. He is also a varsity diver and plays on the junior varsity water polo team. He's confident and charismatic, and his life does not revolve around being transgender, which means he's already won in a lot of ways.
But he doesn't take credit for it. Instead, he says it's the protective bubble his mom created around his childhood, his life, that has helped to make him the strong and confident young man he is today.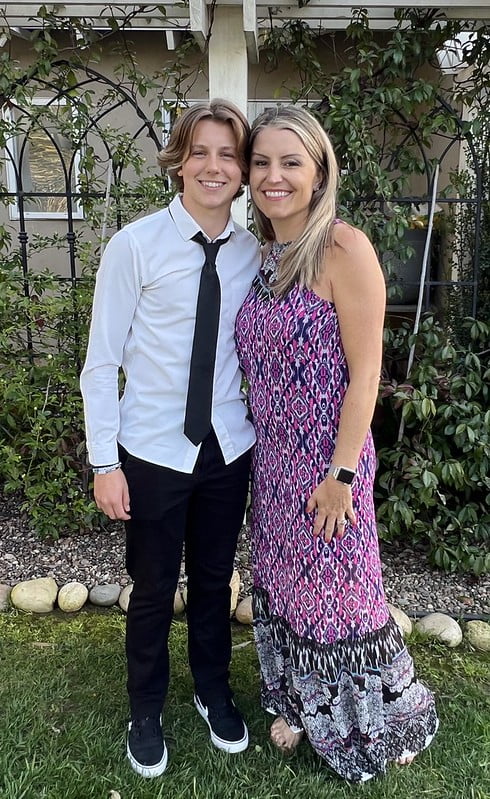 "It's the community I have and the overwhelming amount of support," he says. "I have a very accepting and loving friend group that I mostly met in kindergarten and we're still hanging out on a daily basis."
That was Hillary's goal from the beginning: to create a safe and supportive world around him. It wasn't an easy thing to do back in 2012-13 when people didn't know what transgender meant and gender-neutral bathrooms were still new and, at times, controversial. But if she had learned one thing as a communications major at UC San Diego, it was how to be resourceful to get information.
Primary sources were key. At one point, she reached out to the mother of a transgender girl whom she'd seen in an interview with CNN's Anderson Cooper. She also found her way into what she calls a "very underground support group" for families with transgender children.
"I found ways to find people that had my experience," she says, "because there weren't a lot of people out there talking about this, especially with children."
For Hillary's birthday this year, Ryland wrote her a prose poem about why his mom is his hero. It reads in part, "My mom fought for me and is still fighting for me for the right thing so I can grow up in a safe and loving environment."
When he reads it aloud, Hillary nods to emphasize that yes, only love and respect are tolerated in their home or their circle of friends and family.
"If you're not on board, if you're not loving to Ryland, then don't expect to be our friend, and don't expect to come into our home," she says. "I hate to be …" She pauses for a brief moment.
"No, I don't hate to be that way. That's just the way it is."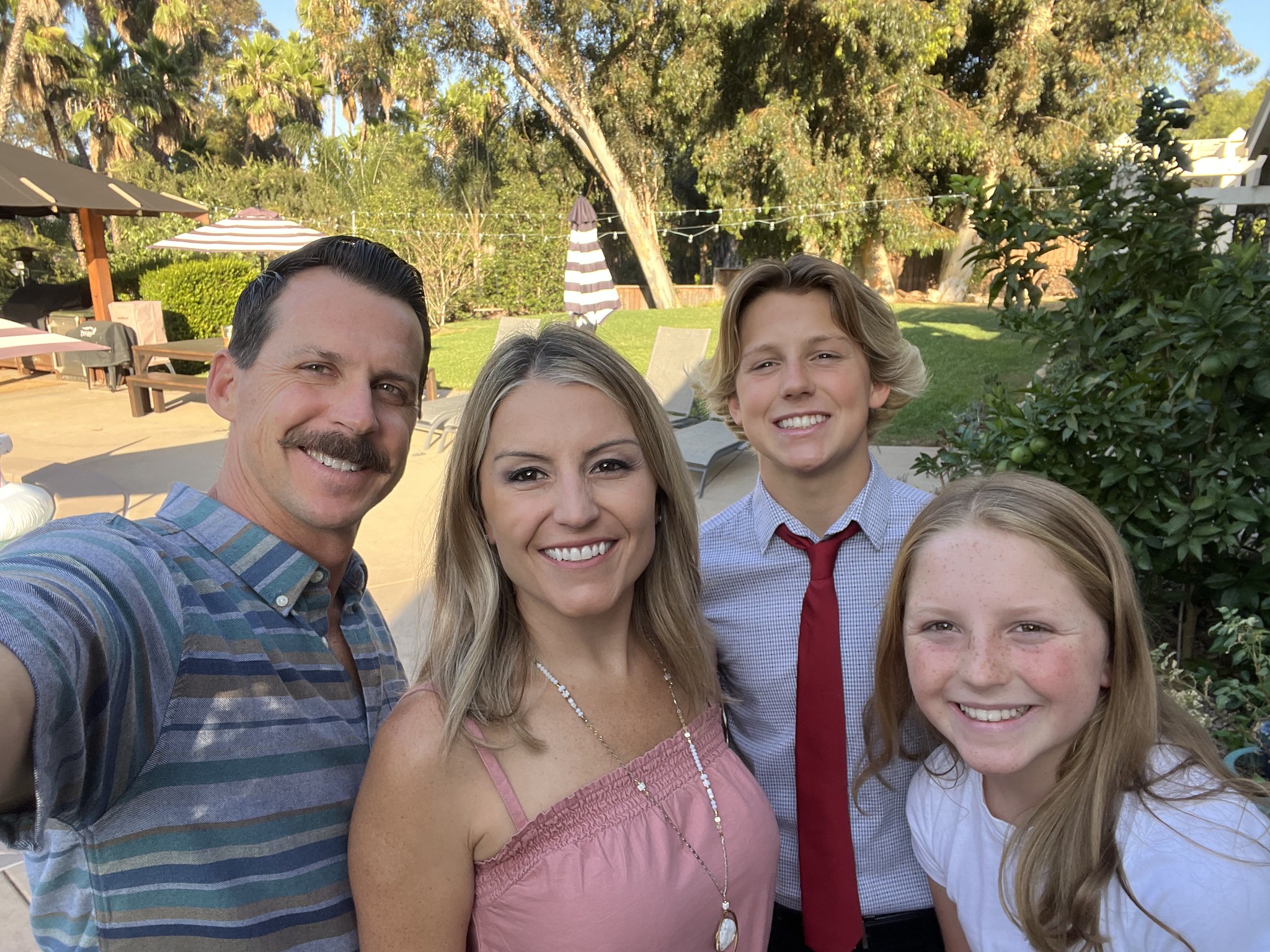 Stay in the Know
Keep up with all the latest from UC San Diego. Subscribe to the newsletter today.