Search for the World's Oldest Ice to be Initiated
Scientists hope ice samples as much as five million years old can preview what society will face in coming century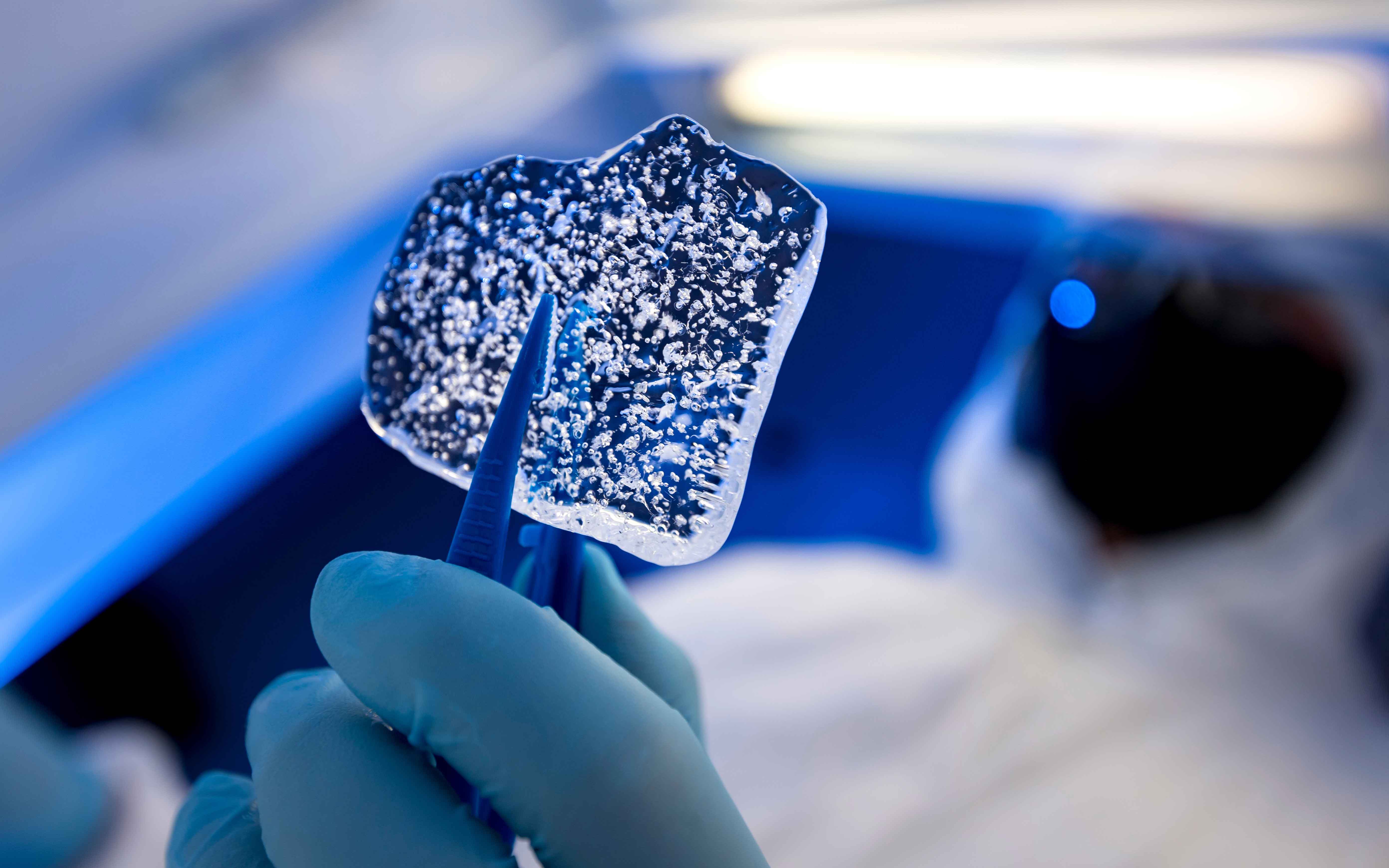 Published Date
Article Content
Researchers from Scripps Institution of Oceanography at UC San Diego will join colleagues from around the country in an effort to discover Antarctica's oldest ice and through it, learn more about how the earth's climate has changed throughout its history.
The National Science Foundation-funded Center for Oldest Ice Exploration, or COLDEX, will be created under a five-year, $25 million Science and Technology Center award announced today. COLDEX scientists intend to generate knowledge about Earth's climate system and share this knowledge to advance efforts to address climate change and its impacts.
Geoscientists Jeff Severinghaus, Sarah Aarons, and Jamin Greenbaum of the Scripps Polar Center are among center collaborators.
"The goal is to understand how climate behaves in a warmer world, like the one we're headed for in 100 years," said Severinghaus, a co-principal investigator. "To find out, you need to go back at least two million years."
The oldest continuous record of Antarctic ice – collected by drilling miles down from the continent's surface – currently goes back about 800,000 years. The researchers hope to find a continuous record that goes back 1.5 million years, said Ed Brook, a paleoclimatologist in OSU's College of Earth, Ocean, and Atmospheric Sciences and the principal investigator for COLDEX.
"The characteristics of the climate system were really different in the period between 800,000 years ago and 1.5 million years ago," he said.
COLDEX collaborators also hope to locate much older ice, perhaps up to three million years old and even older. Ice that old is not likely to be found in a continuous record, but initial research shows that patches of older ice are trapped in the mountains around Antarctica.
Severinghaus' lab identified 2.7 million-year-old ice in the late 2010s though the samples did not present a continuous record.
"We're pretty optimistic about getting into three million-year-old ice," said Severinghaus, who estimates it will take the full 10 years of the anticipated total grant period to reach it. "We hope to get back as far as five million but that might be a bit pie-in-the-sky."
"This ice and the ancient air trapped in it will offer an unprecedented record of how greenhouses gases and climate are linked in warmer climates and will help to advance our understanding of what controls the long-term rhythms of Earth's climate system," said Brook.
Aarons said her team's role in COLDEX will be to investigate dust biogeochemistry during large-scale climate transitions.
"Dust is a fundamental part of Earth's climate system, and the data from ice older than 1.5 million years can potentially reveal some fundamental remaining questions about what controls the length and intensity of Earth's glacial-interglacial cycles," Aarons said. "Pairing dust flux measurements with CO2 values can help to answer whether dust fertilization of the Southern Ocean resulted in the longer and colder glacial cycles we experience today."
The role of Greenbaum's research group will be to support the aerogeophysical remote sensing component of the project, including acquiring airborne ice-penetrating radar data to locate candidate sites where old ice may be located.
"Locating old ice is a complex interdisciplinary problem combining observations and numerical modeling," said Greenbaum. "The ambitious airborne remote sensing planned on this project will really help constrain that work, increasing the odds substantially that the drilling campaigns will find the oldest ice."
COLDEX is one of six new science and technology centers announced by the National Science Foundation. NSF currently supports 12 centers, with the last group funded in 2016. The objective of the program, established in 1987, is to support transformative, complex research programs in fundamental areas of science that require large-scale, long-term funding.
University partners on the project include Amherst College; Brown University; Dartmouth College; Princeton University; University of California, Berkeley; UC Irvine; the University of Kansas; University of Maine; University of Minnesota, Duluth; University of Minnesota, Twin Cities; University of Texas; and the University of Washington.
"Drilling ice cores is super hard, very expensive and can take years of planning," Brook said. "We'll be doing a lot of modeling and also developing new tools to help us pinpoint the best locations to search."
One COLDEX collaborator is building a device known as an "ice diver" that would melt through layers of ice and provide researchers information about the age of the ice as it moves through each layer.
"This is something that has never been done before. The idea is that it would have an optical device that could detect the amount of dust in the ice," Brook said. "We know that the atmosphere tends to be dustier during colder periods, and that shows up in the ice layers. We could then count the dust cycles to get an idea of how old the ice is the further down we go."
A similar technique for rapid drilling with optical dust logging of the borehole for dating, known as the Rapid Access Ice Drill (RAID), has recently been successfully proven in Antarctica. RAID will also be engaged in the hunt for the oldest ice, and has the advantage over "ice diver" that it returns actual ice samples for dating, said Severinghaus, who is the RAID principal investigator.
Additional COLDEX partners include the American Meteorological Society, Inspiring Girls Expeditions, the Earth Science Women's Network, and the Alaska Native Science and Engineering Program, who will help researchers meet another goal of the program: enhancing diversity in Earth science fields.
Funding will be available to support research experiences for undergraduate and graduate students and postdoctoral scholars, with the aim of recruiting diverse pools of candidates for those opportunities, Brook said.
COLDEX will work with the American Meteorological Society's educational arm to develop a summer professional development program on ice cores for K-12 teachers who work with students from underrepresented backgrounds. The program also will offer professional development for college professors who teach classes that include ice core science through a partnership with the National Science Foundation's ice drilling program housed at Dartmouth.
"If COLDEX continues for 10 years as is common for STC programs, the hope would be that we've created a pipeline by which young people are exposed to this kind of science, become captivated by it, have opportunities to participate and eventually join our scientific community to continue the work," Brook said.
Stay in the Know
Keep up with all the latest from UC San Diego. Subscribe to the newsletter today.