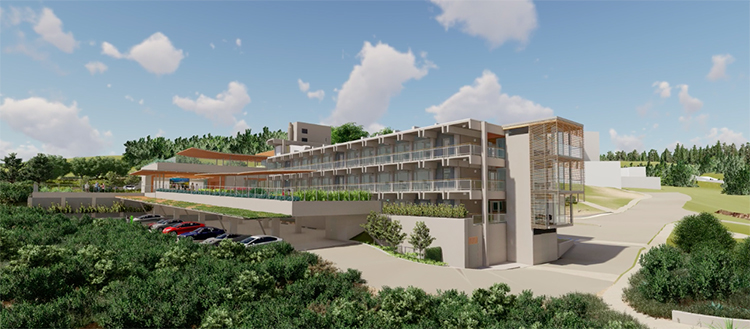 Scripps Family Members Gift $6 Million for Naming of New Facility to Support Marine Biodiversity Research and Education
The Ted and Jean Scripps Marine Conservation and Technology Facility to open at Scripps Institution of Oceanography in Spring 2022
The University of California San Diego today announced the gift of $6 million from members of the Scripps family to support the naming of a new facility dedicated to research, discovery and education in the field of marine biodiversity and conservation at Scripps Institution of Oceanography.
The Marine Conservation and Technology Facility, currently under construction and expected to open in Spring 2022, will be named the Ted and Jean Scripps Marine Conservation and Technology Facility, in honor of Jean and the late Edward "Ted" Scripps. The gift was made to honor their parents by Bill and Kathy Scripps, Ed and Christy Scripps, and an anonymous member of the Scripps family.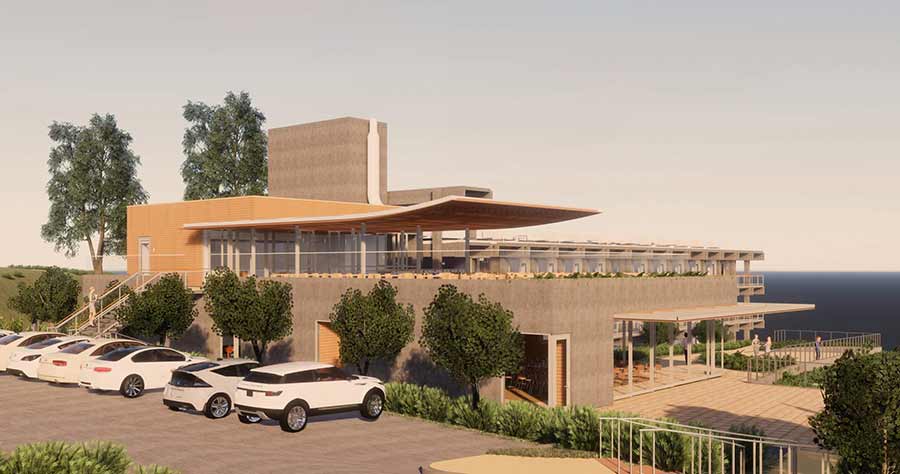 "As climate change firmly takes hold and alters the ocean environment, it is more important than ever to understand the challenges our oceans face and what we can do to preserve them," said Ed Scripps. "This center is fundamental in that process."
This new building will house the Center for Marine Biodiversity and Conservation (CMBC), which is dedicated to an interdisciplinary approach in the education of future leaders in marine stewardship, and in the application of research focused on the preservation of marine species and ecosystems. The new building will also feature state-of-the-art laboratories and instruction space essential to contributing towards the university's student-centered, research-focused mission, and space to develop and test new instrumentation to study the vitality of marine ecosystems.
"The Scripps family shares UC San Diego's commitment to understanding and protecting our planet," said UC San Diego Chancellor Pradeep K. Khosla. "Their longstanding vision to support global research and education concerning the effects of climate change on biodiversity aligns perfectly with the innovative work that will take place in this new facility."
The building, designed by Safdie Rabines Architects, will serve as the northern gateway to Scripps Oceanography's campus. Teaching spaces at the 24,269-square-foot building will include a 100-seat lecture hall, two class laboratories for teaching with live organism study and marine chemistry, and conference rooms for seminars and collaborative meetings.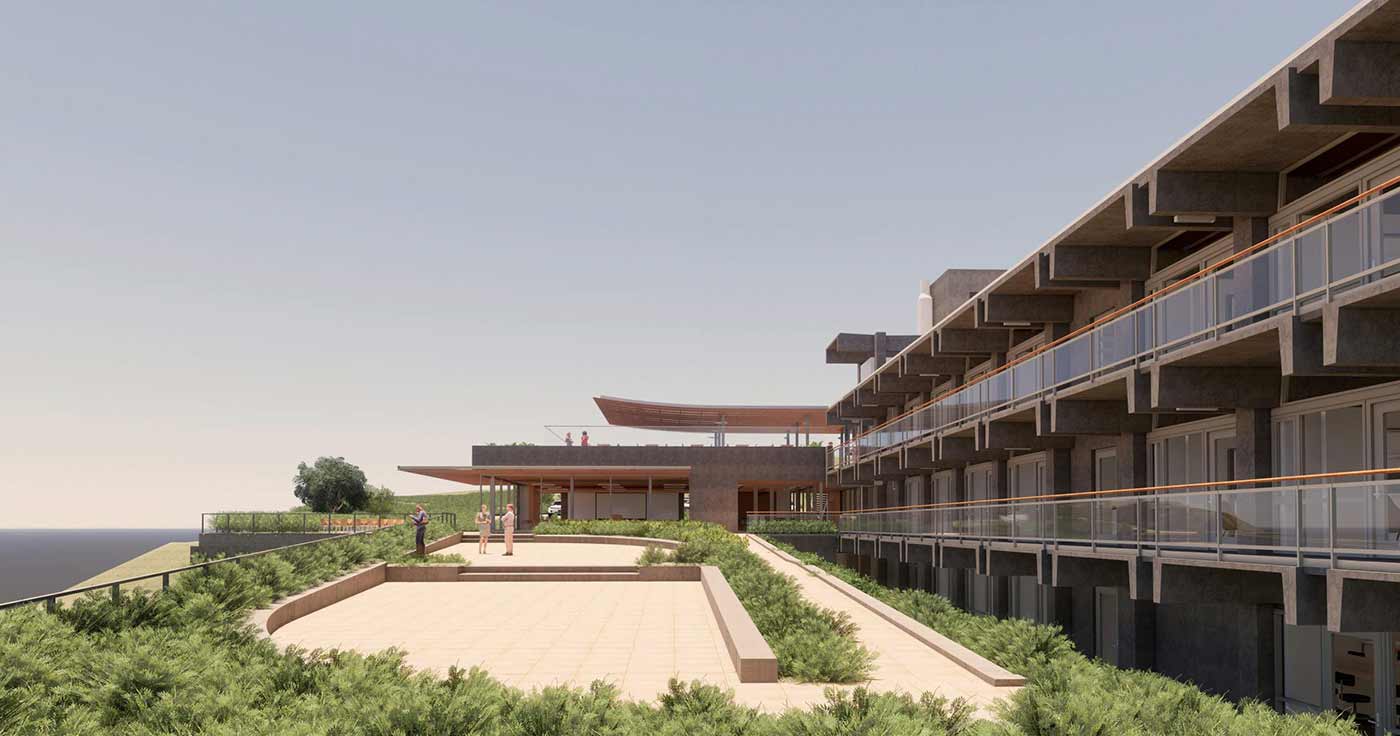 An additional ten research laboratories will occupy the building, and a new visualization center will allow integration and presentation of data sources. The basement will be almost entirely devoted to a saltwater research aquarium that will have seawater pumped from the Pacific Ocean through the Ellen Browning Scripps Memorial Pier seawater system. This aquarium will enable scientists to conduct research using organisms from multiple habitats and simulate future climate scenarios, train students on various research techniques, and test new technology to deploy in marine environments.
"The Ted and Jean Scripps Marine Conservation and Technology Facility represents a new era for Scripps," said Margaret Leinen, vice chancellor for marine science at UC San Diego and director of Scripps Oceanography. "The focus on solutions-inspired science will shape our approach to protecting vital global marine resources, and provide an unparalleled teaching environment for us to train the next generation of scientific leaders."
Teaching students and the public about sustainable seafood, both wild-caught and grown in aquaculture settings, will be a focus. The facility will feature a demonstration kitchen, with the aim of ongoing collaboration with the NOAA Southwest Fisheries Science Center to feature chefs preparing locally caught and grown seafood in novel preparations. The building will also provide a coastal view cafe, open to the public for daily dining. Three outdoor terraces with sweeping ocean views will be accessible for use by students and staff.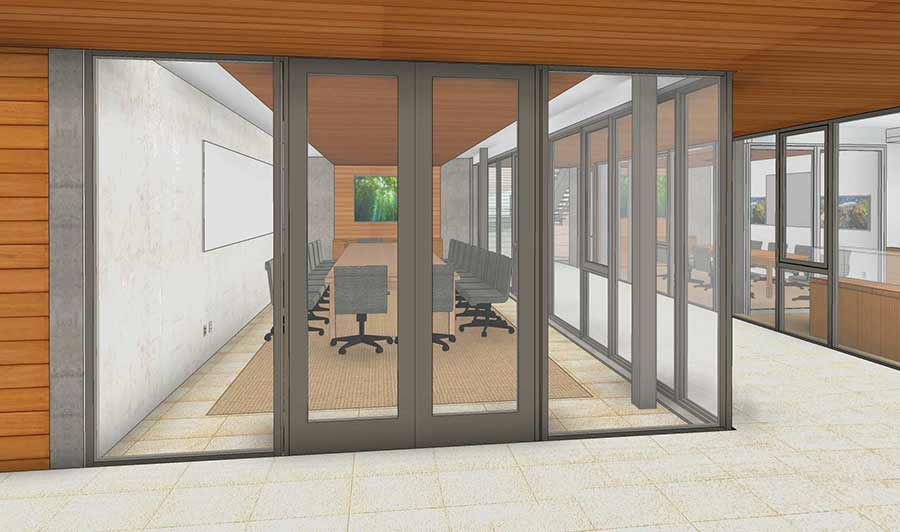 "Scientists and students in this building will work on crucial research including developing strategies around management of ocean ecosystems, finding solutions for overfishing and seafood sustainability, and developing global conservation solutions," said Stuart Sandin, marine ecologist and director of the Center for Marine Biodiversity and Conservation. "And as excited as we are about the research, we know public engagement will be equally important. We are thrilled this building will give us the space to invite our community in to learn about science and solutions firsthand."
Siblings Ellen Browning Scripps and Edward W. Scripps were the driving force behind the founding of Scripps Institution of Oceanography in 1903. Additional philanthropy has come to the university since then from several generations of Scripps family members. The support has funded several research vessels over the decades as well as the Robert Paine Scripps Forum for Science, Society, and the Environment in 2007. More recently, more than a dozen descendants of Edward W. Scripps contributed $4.6 million to revitalization projects at Scripps, including four Scripps family siblings who funded the revitalization and naming of the Charles and Lois "Beano" Scripps Center for Coastal Studies, and ten individual family members and multiple family foundations who collaborated to support improvements to Ellen Browning Scripps Memorial Pier.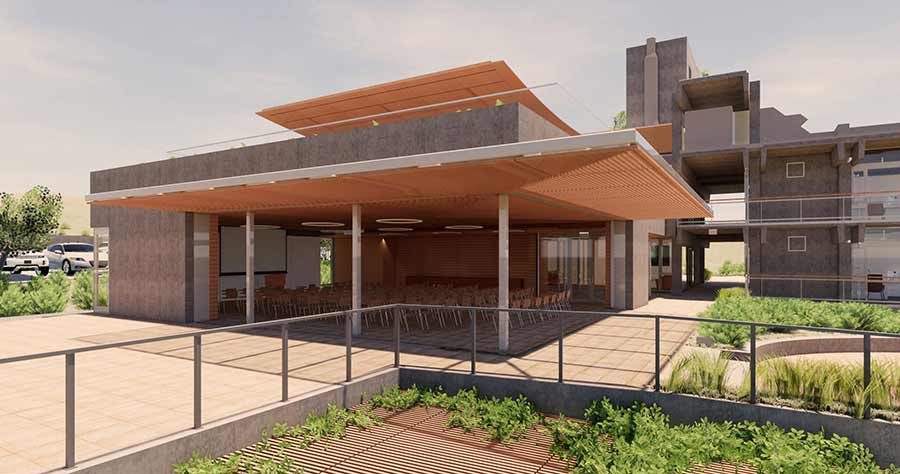 A variety of additional naming opportunities to support the completion of the building through philanthropy are still available. Individuals or organizations interested in supporting global biodiversity and conservation research and education are encouraged to contact the Scripps Development Office or at (858) 822-1865.
This gift from the Scripps family contributes to the Campaign for UC San Diego—a university-wide comprehensive fundraising effort concluding in 2022. Alongside UC San Diego's philanthropic partners, the university is continuing its nontraditional path toward revolutionary ideas, unexpected answers, lifesaving discoveries and planet-changing impact. To learn more, visit https://campaign.ucsd.edu/.
Stay in the Know
Keep up with all the latest from UC San Diego. Subscribe to the newsletter today.