Science Research Park Appointment Expands Opportunities for Industry Partnerships
Anne O'Donnell joins project as Senior Executive Director for Corporate Strategy and Engagement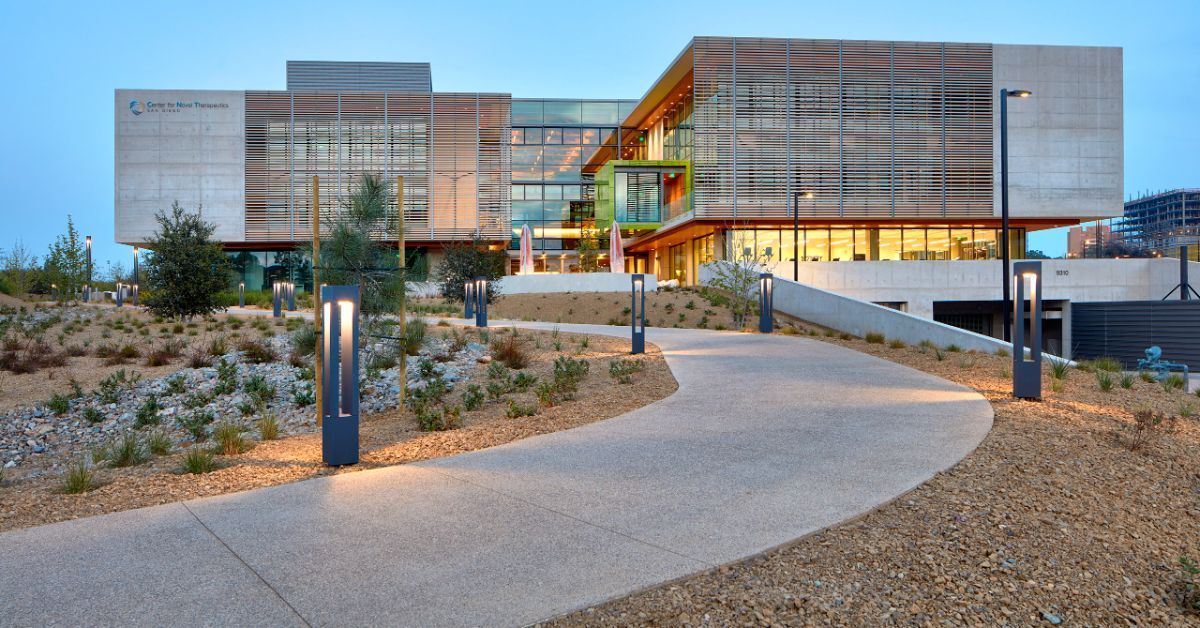 By:
Published Date
By:
Share This:
Article Content
A veteran advocate for UC San Diego public-private partnerships Anne O'Donnell joins the Science Research Park (SRP) project as Senior Executive Director for Corporate Strategy and Engagement. She will shepherd the corporate partnerships for the 30-acre development on UC San Diego's east campus.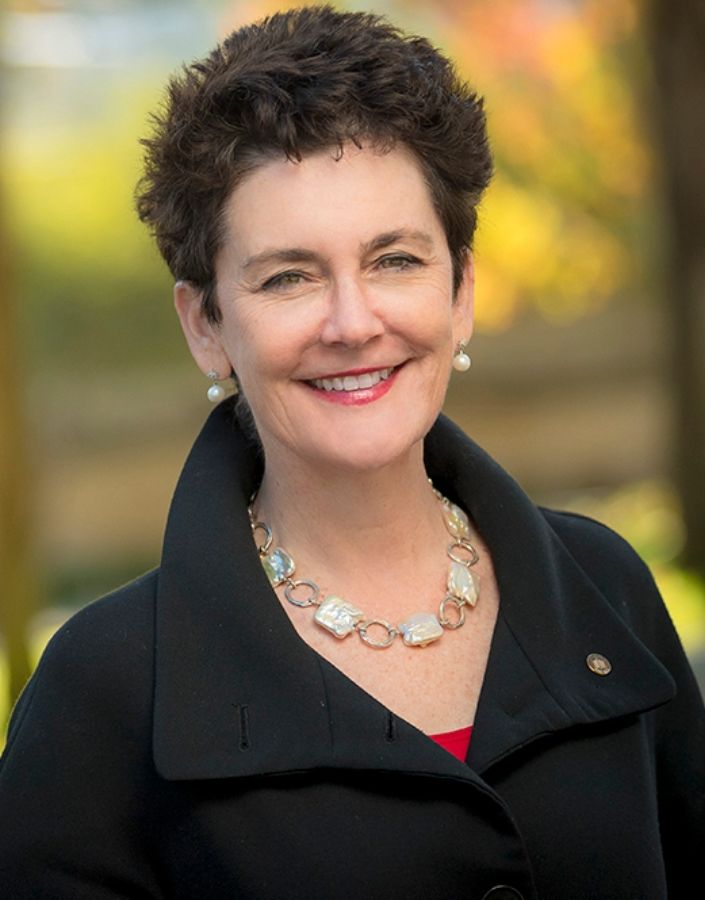 O'Donnell has over 21 years of experience building corporate partnerships at UC San Diego, including 15 years with Jacobs School of Engineering, where she established the Corporate Affiliates Program (CAP) as a best-in-class corporate alliance activity and developed eight Agile Centers of Excellence. Most recently, Anne led Corporate Relations in Advancement which brought in a record number of new strategic partnerships with companies whose roadmaps intersect our research on campus.
"Anne's extensive campus insights and experience, paired with her collaborative approach working with companies to develop mutually beneficial partnerships, uniquely position her to successfully advance UC San Diego's research and commercialization objectives as we enter the next phase of development of the Science Research Park," said Chancellor Pradeep K. Khosla. "We are thrilled to expand opportunities for best-in-class companies to build synergistic partnerships and drive groundbreaking innovation within the globally recognized research ecosystem at UC San Diego."
The Next Phase
Managed by Wexford Science & Technology, the project will begin construction next year in a multi-phased plan that will populate 14 undeveloped acres.
Establishing the SRP has long been part of the Chancellor's vision for UC San Diego's real estate development team and dynamic campus ecosystem.
SRP will be similar to developments at other UC campuses that connect on-campus resources — faculty, research labs, and students — to compatible, committed industry partners.
"Our goal is for the Science Research Park to become the epicenter of research development and commercialization in southern California," Chancellor Khosla said. "The park will create a vibrant environment for corporate and academic partnerships to advance research objectives, commercialization and provide students with real-world challenges and experiences that prepare them to contribute to the future workforce."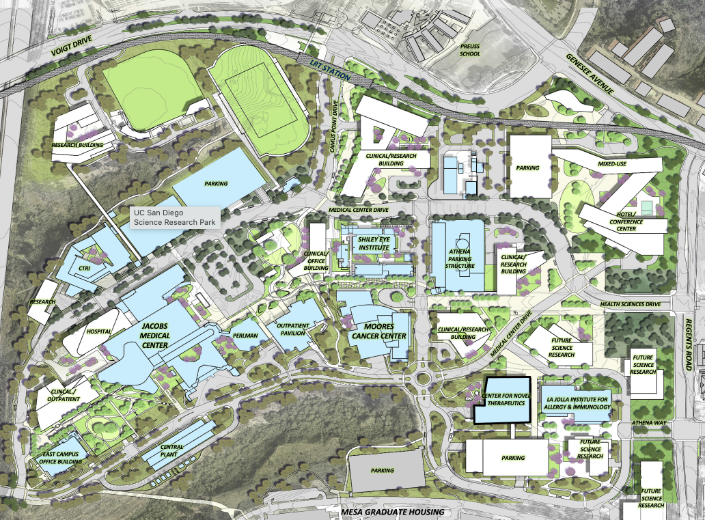 UC San Diego is a global research and academic medical powerhouse and is also among the top universities in the nation for startup creation.
Experience in Innovation
O'Donnell's position with the SRP will be housed in the Office of Vice Chancellor for Research in the Office of Research Affairs.
"We are thrilled to expand on the great work already taking place on campus and create new opportunities to attract the leading thinkers and innovators to the region," said Vice Chancellor for Research Cori Peek-Asa. "Anne's expertise will be an important advantage to developing the right partnerships for our campus, and with these partners, we will create holistic collaborations that contribute to solving large health and technology challenges.
The 30-acre park will provide new life science and technology research space for industry partners. The project will unfold over the next decade, but already has two tenants.
The 145,000-square-foot La Jolla Institute for Immunology (operating since 2006) and the 137,000-square-foot Center for Novel Therapeutics (operating since 2019) are part of the SRP development.
"My goal is to build mutually beneficial partnerships," O'Donnell said. "We want to ensure we are not just developing real estate but building an enterprise community based on what makes a good partner and, as a public university, serves society well. It is a privilege for industry to be close to our campus, to clinics and labs, so we aren't looking for businesses to simply rent space, we are looking to build upon our collaborative industry ecosystem to solve real-world problems. UC San Diego does that well."
The next step will involve developing criteria for new SRP residents and working with campus leadership to set expectations and discuss how new partners will fit into the university's existing pipeline of innovation and talent cultivation.
Stay in the Know
Keep up with all the latest from UC San Diego. Subscribe to the newsletter today.