Schmidt Futures Fellows Seek to Expand Promise of AI in STEM Fields
Ten inaugural Schmidt AI in Science Postdoctoral Fellows are named at UC San Diego
Published Date
By:
Share This:
Article Content
From studying how corals adapt to changing ocean conditions to working to better understand neurodegenerative diseases, 10 UC San Diego postdoctoral scholars are applying artificial intelligence (AI) methods to their research in a range of fields thanks to support from the Eric and Wendy Schmidt AI in Science Postdoctoral Fellowship, a program of Schmidt Futures.
The fellowship was created by Schmidt Futures, a philanthropic initiative of Eric and Wendy Schmidt, to change how science is done by accelerating the incorporation of AI techniques into the natural sciences, engineering and mathematical science, providing access to AI tools and training to the sharpest minds on the frontlines of scientific innovation. UC San Diego was one of nine top universities worldwide selected to partner on the $148 million initiative to support postdoctoral fellows as they learn and apply AI methods to their research.
New methods in advanced computing and AI are increasingly contributing to revolutionary tools in scientific research and discovery. However, the current adoption of AI in scientific and engineering research is slow, unevenly distributed and inconsistent. Schmidt Futures believes that increasing the shared knowledge and application of AI in STEM fields can shift the way that researchers consider questions and solve problems, improving analysis and increasing automation, thus broadening the scope and accelerating the speed of research for good
"With interdisciplinarity being foundational to so much of the research produced by our campus, UC San Diego is well-positioned to train a new generation of scholars in using AI to generate discoveries in science and engineering," said Executive Vice Chancellor Elizabeth H. Simmons. "UC San Diego is also home to numerous AI research facilities that will support our postdocs' training. We are thrilled that through this exciting commitment from Schmidt Futures, we have the opportunity to collaborate with leaders from around the world, contributing to a global network of AI-trained scientists."
The inaugural cohort of the Eric and Wendy Schmidt AI in Science Postdoctoral Fellows, a program of Schmidt Futures, at UC San Diego includes: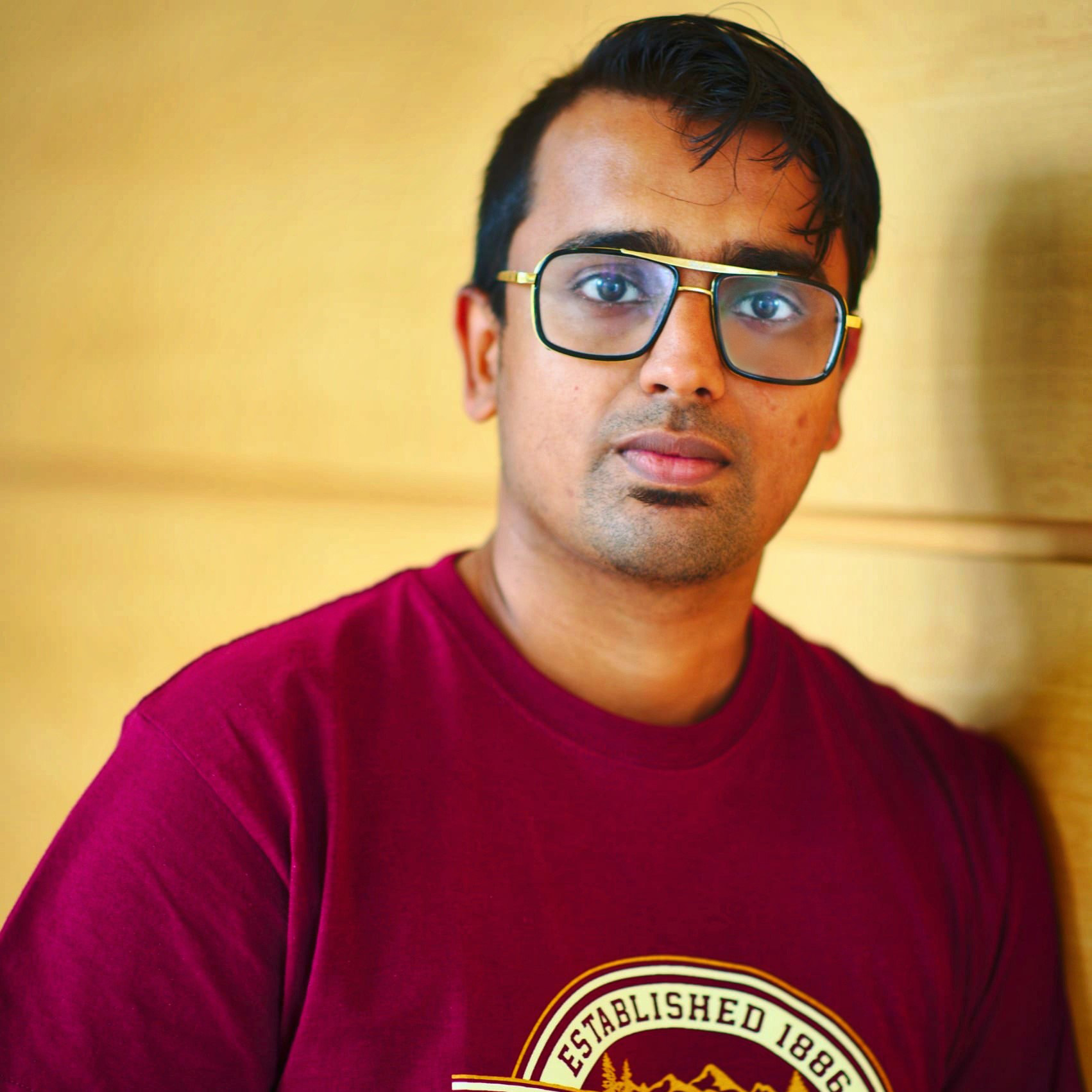 Saswata Dasgupta was raised in a small town in eastern India before earning his B.S. from Visva-Bharati University and his M.S. in chemistry from IIT Madras. Dasgupta pursued his doctorate in theoretical chemistry at Ohio State University. His doctoral thesis contributed to the improvement of traditional quantum-chemistry methods and the development of novel techniques to answer unexplored questions. Currently, Dasgupta works as a postdoctoral researcher at UC San Diego's Department of Chemistry and Biochemistry, under the guidance of Francesco Paesani, where he focuses on developing data-driven potentials based on density functional theory to improve simulation accuracy, as well as a data-driven hybrid QM/MM approach.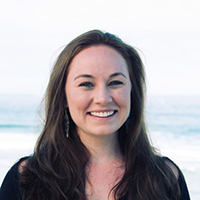 Beverly French is a postdoctoral fellow in Stuart Sandin's lab at Scripps Institution of Oceanography. She uses high-throughput genetic sequencing to look at the adaptive potential of corals to a changing ocean. French studied the community ecology of coral reef fishes for her doctorate, combining molecular sequencing with traditional underwater visual surveys. She uses minimally invasive sampling in combination with large-area imaging to assess genetic adaptations of the coral holobiont in its environmental context and through time. Beverly has a B.A. in writing and a B.S. in biological sciences from the University of Pittsburgh, where she first learned that she could explore her curiosity for the world and love of nature through research.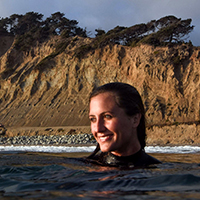 Jessica Kendall-Bar is a Scripps Postdoctoral Scholar at the Center for Marine Biotechnology and Biomedicine at Scripps Institution of Oceanography. Her current work builds on her doctoral research at UC Santa Cruz, where she developed innovative tools to non-invasively measure and visualize the sleep patterns of wild seals. She seeks to compare the extreme physiology of elite divers – including humans, penguins, seals and whales. Kendall-Bar's research has spanned from computer graphics to human sleep deprivation and arthropod mating behavior. Dedicated to science communications, she has created animations, illustrated children's books and data visualizations with the goal of accurately portraying science and its role in preserving underwater ecosystems.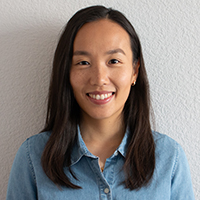 Stephanie Khuu is a postdoctoral researcher interested in computational biology and skeletal muscle physiology. She received her BSc (Hons) in physiology in 2015 before working as a research scientist at the Lab for Animate Technologies and Soul Machines, where she developed biologically inspired models of cognitive architecture. She then completed her doctorate in bioengineering from the University of Auckland in 2022 and joined the Wu Tsai Human Performance Alliance at UC San Diego, working with Andrew McCulloch, Distinguished Professor of Bioengineering and Medicine and director of the Institute for Engineering in Medicine. Her current project focuses on mechanobiological modeling of skeletal muscle repair and regeneration.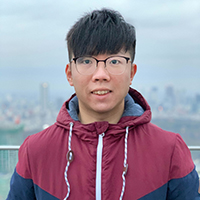 Tsz Wai Ko obtained his B.Sc. in engineering physics in 2016 and his M. Phil. in theoretical and computational physics in 2018 at Hong Kong Polytechnic University. He then pursued his doctorate in theoretical chemistry at Georg-August-Universität Göttingen in Germany. Currently, he is a postdoctoral researcher in Shyue Ping Ong's group in nanoengineering at UC San Diego. His primary research interest is to combine materials science and artificial intelligence to accelerate the exploration of promising candidates for next-generation rechargeable solid batteries that achieve better capacity and safety.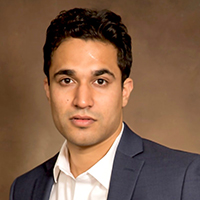 Neeraj Lal completed his doctorate in biochemistry and molecular biology from UC Davis. He studied the molecular basis of host pathogen interaction using Arabidopsis and Pseudomonas as a model organism. As an American Heart Association Postdoc Fellow at the Scripps Research Institute, Lal studied circuit and behavioral neuroscience, where he worked on deciphering the neural basis of cold adaptation in rodent models to understand how the brain controls important aspects of mammalian metabolism. Lal will now work with Alan Saltiel, Li Ye and Mikhail Belkin to develop machine learning algorithms to understand the relationship between metabolism, neuronal activity and animal behavior, with the goal of helping to develop a new conceptual framework to create novel therapeutic approaches towards multiple metabolic disorders.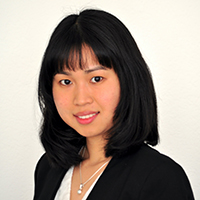 Phuong Le completed her Ph.D. in nanotechnology and single-molecule imaging from the University of Illinois at Urbana-Champaign. There, she developed a new technology to understand how environmental inputs trigger cell fate, such as division or cell death, in homeostasis and pathogenesis processes. With support from the Schmidt Futures fellowship, Le pivoted to combine her bio-imaging technology experience with stem cell technologies and transcriptomics to study RNA localization in the context of neurodegenerative diseases, including amyotrophic lateral sclerosis (ALS). Phuong will work with Gene Yeo, a professor of cellular and molecular medicine, and Alon Orlitsky, a professor of electrical and computer engineering, to apply machine learning to help decipher the rules of RNA localization in motor neurons derived from human induced pluripotent stem cells, which is instrumental in RNA drug design.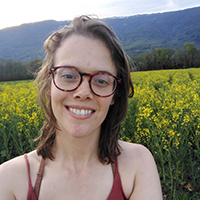 Melissa Quinnan is a first-year postdoctoral researcher in Javier Duarte's group in the Department of Physics and works with the CMS experiment at the CERN Large Hadron Collider. Her research interests include applying deep learning tools to experimental particle physics searches and measurements and hardware-accelerated fast machine learning for CMS detector triggers. In her field, she is passionate about empowering women and minorities, improving access to health and mental health resources, and increasing environmental awareness.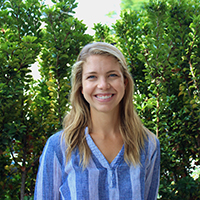 Lauren Severance is a postdoctoral fellow in the Shu Chien-Gene Lay Department of Bioengineering at UC San Diego. She aims to improve risk prediction and screening for cardiovascular disease using computed tomography (CT). In the UC San Diego Cardiovascular Imaging Lab, led by Professor of Bioengineering Elliot McVeigh, Severance's postdoctoral work focuses on personalized risk prediction for stroke using 4-dimensional CT. She received an NIH F31 Predoctoral Fellowship, recognition from the Society of Cardiovascular Computed Tomography, a Siebel Scholar award and the UC San Diego Bioengineering Department YC Fung Interdisciplinary Award. She is also passionate about scientific communication and community engagement. She has led several educational outreach projects and served as a UC San Diego Center for Ethics in Science and Technology graduate student representative.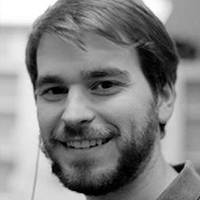 William (Jake) Wright earned his Ph.D. in neuroscience from the University of Pittsburgh where he studied the synaptic mechanisms underlying drug-associated memories in addiction. His graduate work provided evidence that the natural dynamics of a memory can be governed by the functional state of a select population of synaptic connections in the brain. Following his graduate studies, Wright moved to UC San Diego to work in the lab of Takaki Komiyama to continue his goal in trying to understand how the brain learns. At UC San Diego, Wright is utilizing cutting-edge imaging methods and optical tools to investigate how dynamic activity patterns drive the modification of synaptic connections over the course of learning to reorganize brain function and ultimately underlie behavioral adaptation.

Stay in the Know
Keep up with all the latest from UC San Diego. Subscribe to the newsletter today.