Rohit Loomba, MD, Named Chief of the Division of Gastroenterology and Hepatology
Effective June 2023, Loomba will lead the division at University of California San Diego School of Medicine, building upon a transformational team that shines a light on UC San Diego Health's tripartite mission
Published Date
By:
Topics:
Share This:
Article Content
Rohit Loomba, MD, has been named chief of the Division of Gastroenterology and Hepatology at University of California San Diego School of Medicine. His new role is effective June 1, 2023.
Loomba has been with UC San Diego since 2007. He most recently served as the institution's director of hepatology and a professor of medicine. As the director of hepatology, Loomba was instrumental in recruiting a multi-disciplinary team of advanced practice providers, allied health professionals, coordinators and staff who collectively helped transform the clinical and research impact of hepatology and its liver transplant program.
"Dr. Loomba brings enormous experience, expertise and enthusiasm to the position," said Zea Borok, MD, chair of the Department of Medicine at UC San Diego. "He has a long history of achievement at UC San Diego School of Medicine and is already fully immersed and involved in the division's ambitions. We are confident that under his leadership the division will move to even greater heights."
The gastroenterology and hepatology team at UC San Diego Health has been leading research efforts and shaping the way gastrointestinal diseases are treated across the nation for many years.
Loomba is internationally renowned and collaborates regularly both inside and outside the institution.
"Dr. Loomba's leadership will take the division to the next level," said Patty Maysent, CEO at UC San Diego Health. "Not only is he ideally suited to steward the legacy of groundbreaking discovery and top-notch patient care, but he will also shepherd the development of the next generation of innovative therapies and treatments that help patients heal and return to healthier, more fulfilling lives."
Loomba also serves as the founding director of the Nonalcoholic Fatty Liver Disease Research Center at UC San Diego, and his research is funded by the National Institutes of Health as a principal investigator. He also directs several large, multicenter, investigator-initiated research projects funded by the industry.
"Our vision is to be a beacon of excellence in all aspects of our clinical and academic mission," said Loomba. "We aspire to translate our research that has already had a global impact to bring new cures and novel treatment options for the management of digestive disease to our patients here locally in San Diego. Our motto is to work locally and impact globally."
Loomba has published more than 425 manuscripts in leading scientific journals such as the New England Journal of Medicine, The Lancet, Cell, Nature and Science, among others. He has been consistently listed among the top 1% of globally highly cited scientists across all fields in 2019, 2020, 2021 and 2022 by Web of Science. He is also an elected member of the American Society of Clinical Investigation and the Association of American Physicians.
Loomba is a graduate of Armed Forces Medical College, Pune University, India. After completing an internal medicine residency at St. Luke's Hospital in St. Louis, Missouri, he went on to complete an advanced Hepatology clinical and research fellowship at the National Institute of Diabetes and Digestive and Kidney Diseases, National Institutes of Health. Prior to joining UC San Diego, Loomba also completed a master's degree in clinical research from the combined NIH-Duke University Program.
In his new role as chief, Loomba looks forward to building a transformational team that shines a light on UC San Diego Health's tripartite mission to deliver extraordinary patient care through commitment to the community, ground breaking research and inspired teaching.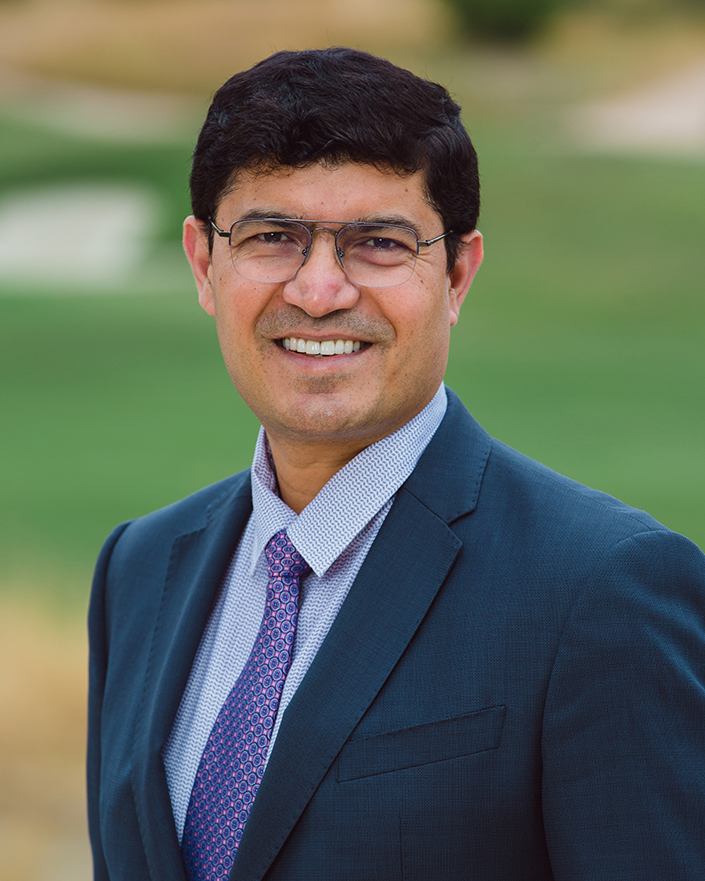 "My belief is that strong teams are built upon a shared vision," said Loomba. "I look forward to developing a team that will not only support our institution's mission, but will also invest in the training of our future generation of clinicians and scientists, foster a culture of wellness that promotes justice, equity and inclusion and advance team science across a multitude of institutions."
In the most recent U.S. News & World Report Rankings, Gastroenterology & Digestive Health at UC San Diego Health has been recognized as #1 in the world for gastroenterology and hepatology research, and #11 in the nation for gastroenterology care and surgery. To provide the most comprehensive care for patients, the multidisciplinary team consists of specialists in gastroenterology, hepatology, endoscopy, cancer, surgery and radiology.
Topics:
Share This:
Stay in the Know
Keep up with all the latest from UC San Diego. Subscribe to the newsletter today.