RAD Plan Provides Reassurance and Delicious Meals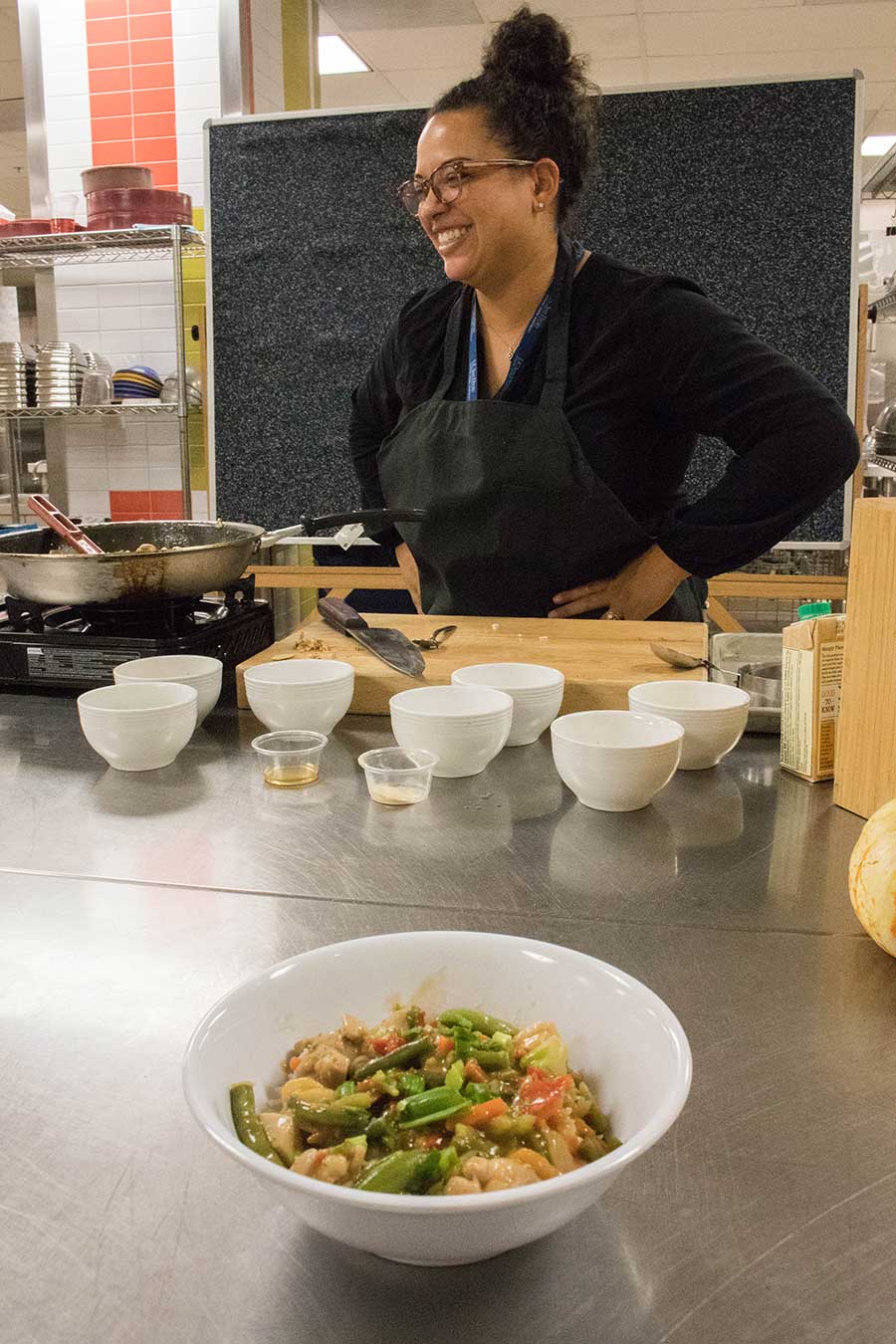 If you're one of the estimated 32 million Americans affected by a food allergy, you know how tricky it can be to navigate menus or any meal you didn't prepare yourself. Fortunately, if you're a UC San Diego student, you don't have to do that alone. Housing, Dining and Hospitality's Reduced Allergen Dining (RAD) plan provides students registered in the program with healthy and delicious personalized meals that can accommodate any of the top ten allergens—fish, shellfish, soy, wheat, dairy, peanuts, tree nuts, egg, gluten and sesame.
"UC San Diego has a much more personalized approach than what is typical," says Gloria Davis Browning, a registered dietitian who oversees RAD and supports 73 students currently enrolled in the program. According to Browning, UC San Diego is one of the few universities to have a dietitian dedicated to a food allergy program. In her role, she works with students to assess their needs, provide them with resources and create an individualized plan for their unique dining requirements. Some may meet with her once or twice per quarter; others, closer to once per week to ensure they stay adequately nourished.
"Specialized menus are always available for registered students if they want and need a safe and controlled meal," she adds.
A second-year student in the program was surprised by the level of support. "I wasn't expecting to get personal one-on-one experience with UC San Diego chefs and dietitians," they said and advised other students to enroll in the program to receive more support. "Don't be afraid to reach out to the dietitians about any concerns—they'll be there to assist you."
Dietary restrictions are much more common than most people believe. Food Allergy Awareness Week, May 8-14, is an annual opportunity to provide information about food allergies, intolerances and sensitivities. Allergic reactions to food can happen quickly and can be life threatening, and allergies can manifest later in life as bodies age and change. The safest way to confirm a food allergy, intolerance or sensitivity is to be tested by a medical professional.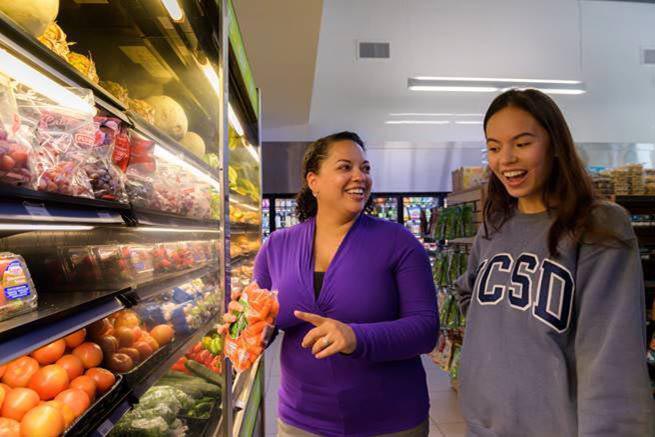 College may be the first time many students are managing their food allergies on their own.
"Parents regularly speak with us about their children being away from home for the first time," Browning said. "They don't want food allergies to be a distraction from their education. After learning about the program, they feel confident sending them here to study."
The student enrolled in the allergy program shared this viewpoint, and the clear sense of relief when learning about the RAD plan, saying "when I compared the services between UC San Diego and other universities, UC San Diego appeared to have the most assistance available to students like me."
The RAD program menu is updated every quarter to keep the offerings fresh and varied, and to address student feedback. Every quarter, students in the program fill out a survey about the meals they enjoyed, those they wouldn't want to eat again and any particular requests they have for the upcoming menu. Another benefit of the program? Students can request that specific brands be carried in the campus markets as a way to supplement their meals.
"I've had a great experience with the RAD program," said the second-year student. "It has definitely alleviated my fears of getting meals from a dining hall and having access to good food on a college campus."
Many students with food preferences, allergies or intolerances that are not severe enough to warrant their enrollment in the program also benefit from the variety of options on campus. Fourth-year student Angie Rodriguez Verdin learned about the program from a friend with a severe peanut allergy. "I have dietary restrictions as a result of colitis and IBS, which often makes eating outside of my house difficult," said Verdin. "When you have a menu that caters to your lifestyle and dietary restrictions, it makes eating and meals less complicated and stressful. The menu changes that have become integrated and improved through my four years at UC San Diego have made my difficult stomach health journey easier and have also helped me learn about different dishes that I can make at home."
If you are a student at UC San Diego with a food allergy who is interested in learning more about the RAD program, visit the Nutrition Services page or reach out to HDHdietitian@ucsd.edu with any questions.
Stay in the Know
Keep up with all the latest from UC San Diego. Subscribe to the newsletter today.