Qualcomm Institute Lends its Prototyping and 3D Printing Capabilities for Critical Medical Supplies
Published Date
Article Content
UC San Diego's Qualcomm Institute (QI) is drawing on its unique range of expertise and technology to help in the rapid prototyping and development of medical supplies desperately needed in the fight against the COVID-19 pandemic.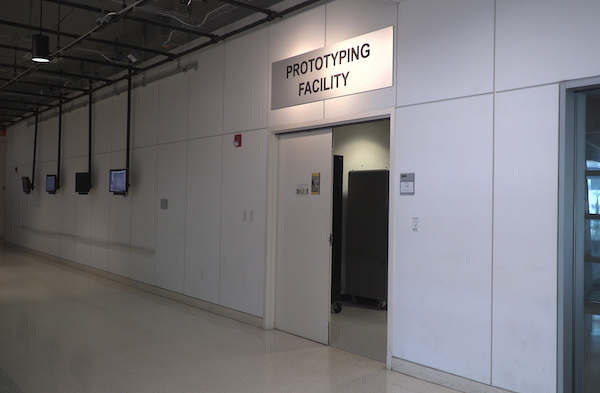 Researchers and engineers at QI's Prototyping Lab are evaluating the use of 3D printing technologies and rapid prototyping techniques to create safe and effective medical equipment and gear, such as ventilator components and face shields. Teams are also exploring the possibility of using 3D printers to produce large quantities of the nasal swabs needed for COVID-19 testing.
The Prototyping Lab is supporting efforts by a team of UC San Diego engineers and physicians to develop simple, ready-to-use ventilators by providing engineering design and fabrication support. QI Electrical Engineer Mark Stambaugh has stepped in on the project to work on the microcontroller and help adjust the stroke cycle and control the speed and volume of the compressions to help patients breathe. QI Mechanical Engineer Alex Grant is providing design support and guidance to allow the fabrication of components using the lab's laser cutter and other machine tools.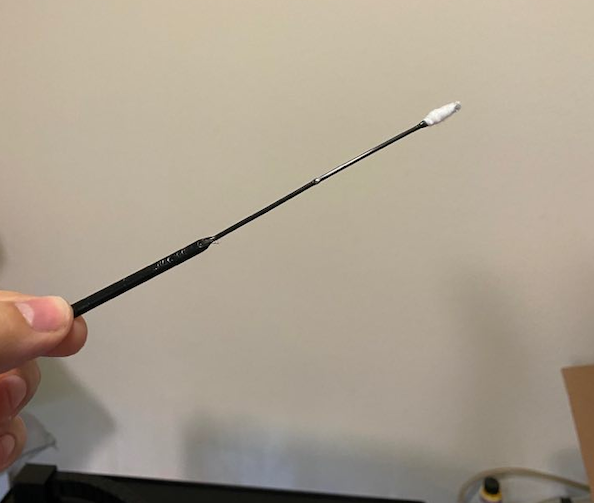 3D printers at the Prototyping Lab have also been tapped at the request of Rady Children's Hospital to print test swabs that could be used to screen for the COVID-19 virus. The hospital has tested the prototype swab and it is being evaluated and studied further for efficacy. If the project moves forward, there is the potential to print about 10,000 swabs a day to service Southern California needs.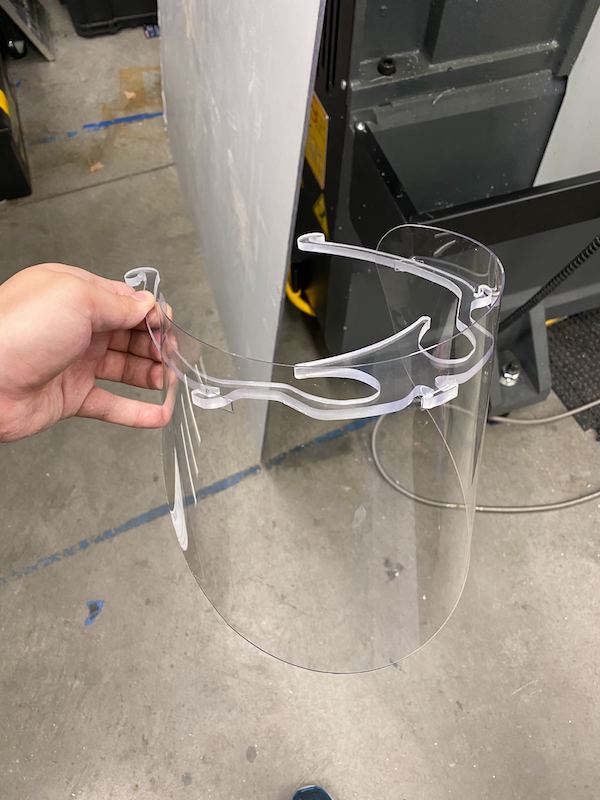 Additionally, Prototyping Lab researchers and engineers are lending their know-how to a UC San Diego Emergency Department task force that is investigating methods for the rapid fabrication of face shields and other personal protective equipment. It is currently estimated that the Prototyping Lab can produce a face shield in about five minutes.
The Prototyping Lab director Jeffrey Sandubrae is coordinating with physicians from UC San Diego Medical Center as well as research groups from across campus and industry to offer professional engineering support services, 3D printing, and rapid prototyping and fabrication capabilities that are available in the QI Prototyping Lab.
Stay in the Know
Keep up with all the latest from UC San Diego. Subscribe to the newsletter today.