Published Date
Q&A with Linda S. Greene
UC San Diego Appoints First Vice Chancellor for Equity, Diversity and Inclusion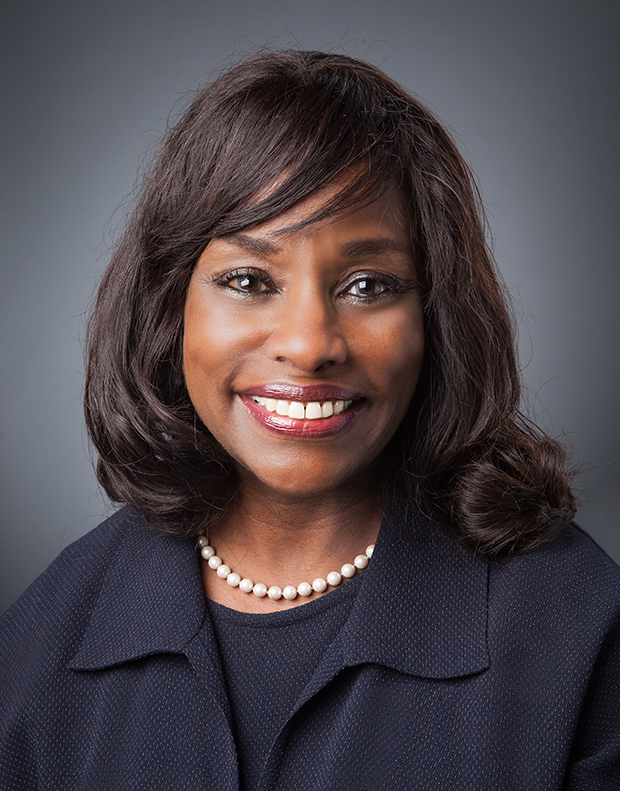 Linda S. Greene
After an extensive national search, the UC Regents approved the appointment of Linda S. Greene, the Evjue-Bascom Professor of Law at the University of Wisconsin-Madison, as UC San Diego's first Vice Chancellor of Equity, Diversity and Inclusion. Greene will lead the development of a diversity strategic plan for UC San Diego. As a professor and a former Associate Vice Chancellor for Academic Affairs, she has extensive leadership experience with a proven record of success in areas relating to equity, diversity and inclusion. She led a strategic hiring initiative to increase the number of women in science and engineering, and minority faculty in general, and promote new areas of interdisciplinary scholarship and curricular offerings. She also managed professional development and retention initiatives, and developed policies to advance gender equity. Greene will join the UC San Diego team in January, after completing her current teaching responsibilities. She will visit UC San Diego throughout the fall quarter to become further acquainted with our campus and current diversity initiatives.
How has your prior experience led you to this point in your career, as UC San Diego's first Vice Chancellor of Equity, Diversity and Inclusion?
My interest in this position is traceable to several of my life experiences. Although I was born in California, my earliest education experiences were in segregated southern schools where I lived the experience of educational disparities. Nonetheless, my parents and grandparents urged me to set my sights on higher education and ambitious professional goals. I obtained an outstanding professional education at UC Berkeley (Boalt Hall) where I learned about lawyers such as Charles Houston and Thurgood Marshall who devoted their lives to equal opportunity. After graduation, I followed in their footsteps as a civil rights lawyer who specialized in employment and housing discrimination, initially in the context of litigation, and later as a civil and constitutional rights policy advisor for a major city.
Although I have been primarily a professor of law during my professional career, I have always been interested in the expansion of access to higher education. I love working with faculty, staff and students on common goals. As a faculty governance leader and a university administrator, I have worked to develop creative approaches to diversity that identify, recruit, develop and retain talented individuals across a range of disciplines. Also, I have been inspired by my colleagues at Wisconsin and elsewhere – faculty members, staff, chancellors, provosts, deans and department chairs – who have worked to actualize a vision of higher education excellence through diversity.
During the search process, I saw that large numbers of people were actively interested in the future of UC San Diego; their enthusiasm encourages me. I am very excited about the opportunity to work with the entire campus to enhance diversity and opportunity at UC San Diego, a preeminent intellectual institution situated at a global-South America and Pacific Rim-intersection. Valuing diversity, practicing equity and living inclusion are still our greatest challenges – and our greatest opportunities.
Why are diversity, equity and inclusion personally important to you?
I have experienced the benefits of diversity, equity and inclusion across my lifetime, and I want to give back to others and to California, the state where I was born and very well educated. Our prosperity as a state – and nation – depends on our ability to identify and utilize our different experiences to enhance the common good; our commitment to fair nondiscriminatory treatment; and our active effort to include all in the educational, economic and cultural life of our institutions. As our diversity increases, the success of our students, graduates, researchers and stakeholders will depend upon our ability to knit more and more diverse groups into successful enterprises. This is the local, American and global challenge of the 21st century, and I would like to make a tangible contribution to this important work at UC San Diego.
What are your short-term and long-term goals for enhancing UC San Diego's campus climate?
Our long-term goal is to create a climate at UC San Diego that nourishes students, staff, faculty and our stakeholder communities. A positive climate for all is the fertile medium in which we grow excellent learning, research and service at UC San Diego.
More broadly, I will develop UC San Diego's short-term and long-term diversity, equity and inclusion goals in consultation with Chancellor Khosla, Executive Vice Chancellor Subramani to whom I directly report, and others. We have already identified the goal of the development of a diversity/equity/inclusion strategic plan that will be an integral part of our campus strategic plan.
What challenges and opportunities do you foresee?
A major challenge – and a source of the intellectual excitement I feel – is the complexity and disciplinary diversity of this campus. I come from a complex campus (40,000+ students, 6,000+ faculty and academic staff, 17 schools and colleges) so there will be some aspects that are familiar, like health sciences, and others that will be newer, like oceanography, although subsets of the latter discipline are represented on my current campus. It will also be a challenge – and an opportunity – to understand the different experiences and concerns of various groups, as well as the needs of those who choose not to identify or affiliate with a group. In addition, I look forward to learning more about the businesses and institutions that depend upon our graduates for their employees and our research for innovation and competitiveness. It will also be a great challenge – and opportunity – to learn to live without snow and ice. I embrace them all!
Why has it been important to you to provide opportunities for women and minorities in academia?
I benefitted from the active efforts of men, both minorities and non-minorities, to provide opportunities for me in the legal profession, teaching and my volunteer activities. At every juncture of my career, someone opened a door for me that had been previously closed. Although there are many more women and minorities in teaching, there are still barriers that talented people face in their quests for opportunity. I want to encourage others to look beyond the usual places for talented people and open doors for those people.
You've dedicated much time and service to supporting women and minorities in sports. What led you to co-found the Black Women in Sport Foundation?
While I attended UC Berkeley Law School, Congress enacted Title IX to require equal opportunity for boys and girls in every educational program that receives federal funding, and this includes sports. My last year of law school was the first year UC Berkeley fielded a women's track team; I joined and competed in the 800 meters, one of the distances I ran while in college. However, when I was in high school, Mr. Stegmiller, the boy's track coach, broke protocol and coached me, the only girl at my high school to run track. Also, during my undergraduate years before Title IX, there were no sports teams for women at my college, California State University at Long Beach. I was the only girl who ran track on a private team – The Long Beach Comets. Parents and supporters funded our teams, and a dedicated young high school teacher, Ron Allice, was our volunteer Coach. (He is now Head Track Coach for men and women at USC and a revered friend).
I co-founded the organization to institutionalize an effort to include black women in every aspect of sport from the playing field to the sport-related boardrooms of America. When I began my teaching career at Temple University, I met women coaches who urged me to use my civil and constitutional rights expertise to aid their quest for expanded competitive options, more coaching opportunities, equal funding and policy-making roles. Initially, we worked informally together to expand opportunities for girls and women in sport. We founded the organization to pursue a more focused effort to provide sport, education and professional development opportunities for girls and women across a range of sports and roles. We have specialized in the introduction of black, minority and urban girls to non-traditional sports such as golf, tennis, lacrosse and fencing. Our grassroots programs for girls emphasize the connection between sport activity, self-esteem and health. In addition, many of our board members are key policy makers across a range of sports.
As you prepare to take on this new role, what message would you like to share with students, faculty and staff?
UC San Diego is an incredible place with an exceptionally bright future. Let's work together to nurture our current and future human capital!
Fun Faves
Favorite places on Earth: Madison, Wisconsin and San Diego, California (smile)
Favorite hobbies: Reading biographies, and visiting art galleries and museums
Favorite food: Mexican food
Favorite sports to watch: College football, and track and field
Favorite sports to play: Running a cross-country trail or biking
Favorite current books: Hilary Mantel's Wolf Hall and Bring Up the Bodies
Favorite movie: Rashomon by Kurosawa
Favorite words to live by: Put First Things First – from Stephen Covey's The 7 Habits of Highly Effective People
Stay in the Know
Keep up with all the latest from UC San Diego. Subscribe to the newsletter today.