Q&A with Yvett Merino, Award-Winning Producer Behind Disney's Encanto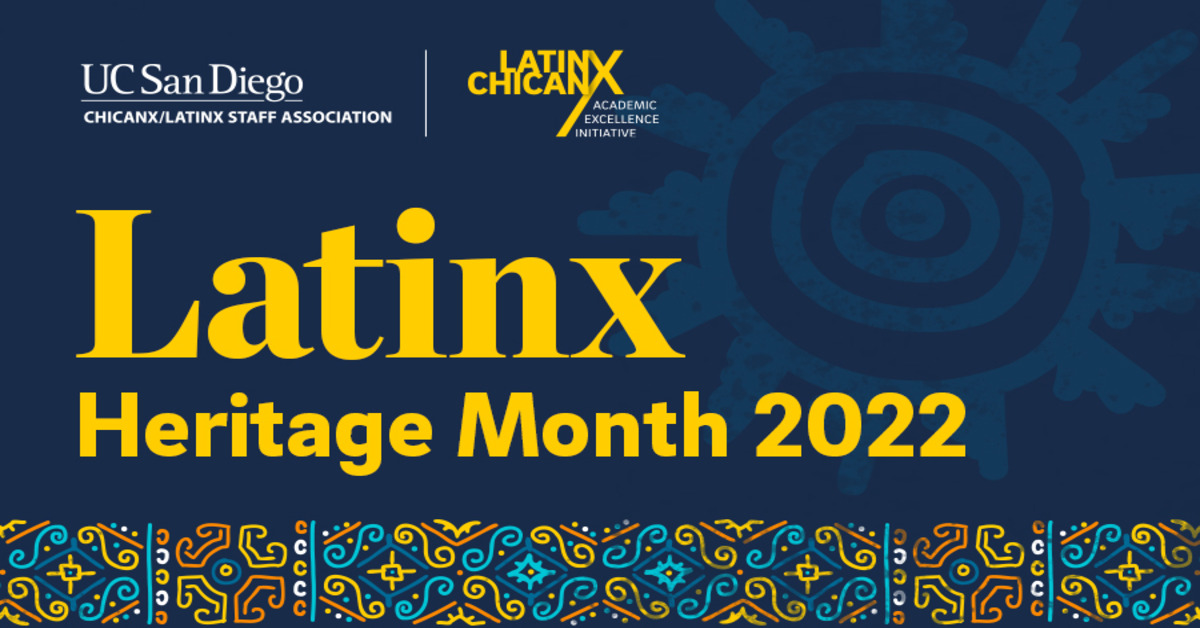 Media Contact:
Published Date
Media Contact:
Share This:
Article Content
As part of UC San Diego's commemoration of Latinx Heritage Month, acclaimed producer Yvett Merino is visiting campus on Oct. 28 to deliver a celebratory keynote address. She will be speaking to a sold-out crowd at Price Center, rounding out the university's monthlong series of events in recognition of the history, culture and contributions of the Latinx community.
Merino is the Academy Award-winning producer of "Encanto," as well as the first Latina to receive the Oscar for Animated Feature. Since arriving at Walt Disney Animation Studios more than 25 years ago, she has worked on an array of popular animated features such as "Moana" and "Big Hero 6." She is also a founding member of the team that created Voces@Disney, the studio's first Latinx employee resource group.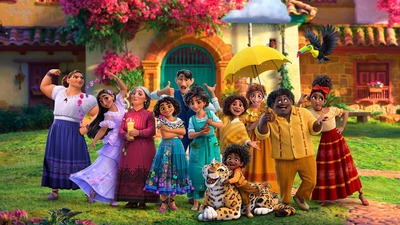 The UC Santa Barbara alum graduated with a degree in sociology and pursued a career in social work before venturing into the world of animation. Today, she lives with her family in Los Angeles, Calif., where she helps movie magic come to life as a producer.
In advance of her visit, UC San Diego Today had the opportunity to chat with Merino to learn about her background, her experience working on "Encanto," her biggest influences and more.
This interview has been edited for length and clarity.
UC San Diego is right in the midst of its Latinx Heritage Month celebration—can you talk about your cultural background and favorite parts of your culture that you love celebrating?
All of my grandparents are from Mexico. My mother was born in Mexico and then raised in El Paso, Texas. My dad was born in California, which is where he and my mom met and started their family.
Growing up in Norwalk, Calif., I was surrounded by Mexican American culture. Part of what I love about my culture is the closeness of family. We spent a lot of time with my grandmother and my cousins. On my dad's side alone, I have 28 first cousins! So, growing up—especially around Thanksgiving, Christmas and all those holidays—there were just masses of people! To me, that was so normal and such a big part of growing up.
Disney has been increasingly telling stories that reflect the world and diverse cultures around us. As a producer of "Encanto," which revolves around a family in Colombia, what elements of the film were you most excited to share with the audience?
With "Encanto," I was excited that we were working on a project that put a Latinx family up front and in the center.
In making the film, one of the things that we talked about a lot was diversity within one's family and how different people look! I loved being a part of building this very diverse, multi-generational family.
"Encanto" had talented Latinx team members behind the scenes who brought the movie to life, such as Lin-Manuel Miranda who composed songs on the soundtrack, Germaine Franco who composed the score and co-director/co-writer Charise Castro Smith. Can you talk about a memorable moment you had working as part of the story team?
In March 2020, along with the rest of the world, we all went home to try to figure out how to navigate and continue to work on the story.
One of the opportunities that this gave us was that we had a weekly meeting with Lin-Manuel Miranda. Every Friday, we would jump on a Zoom call and talk about the story and share updates.
One day, we were talking about a song that we needed for our character Bruno who had been separated from his family. Lin-Manuel sat there for a moment before he said, "Oh, wait! I'm thinking of something like this," turning to his keyboard and playing a tune. He told us he'd get back to us in a week.
That final song ended up being "We Don't Talk About Bruno." It is so fun to actually be in those conversations and in the room when something like that starts!
Not only has "Encanto" quickly become a beloved film, but it has been met with critical acclaim. How did it feel to be awarded both the Oscar and Golden Globe for the movie?
It's funny because since the Golden Globes was a virtual ceremony, I was in my sweats at home! Someone messaged in our group text that we had won and it was so exciting.
We were also fortunate that the Academy Awards ceremony was in person this year. I know that describing it as surreal is something that everybody says, but it truly is one of those moments where you're just kind of like, "What is happening right now?!" It was amazing.
There are also so many people that work on these films—we have a crew of about 450 artists and production people, and then our studio as a whole has over a thousand people in different departments that support making this film. There are so many people that touch this film and I was grateful and honored to represent them.
What were some of the biggest influences that you feel set you on the path to where you are now?
I think the biggest ones are my parents. They didn't work in corporate America, go to college or have this big corporate career, but they worked hard their entire life to provide for their four girls. For example, I witnessed my dad every day getting up before all of us, going to work, coming home and being involved as our coach on the softball field.
Really, it was the hard work that I saw my parents do my entire life that I really look back on and think of as the biggest influences on me.
In celebration of Latinx Heritage Month, can you share a show or movie – either centered around Latinx characters or developed by Latinx creators – that you love and would recommend to our campus community?
I am so proud of "Encanto," so if you haven't seen it, you should see it! But one of the films that I really love is "Book of Life" by Jorge R. Gutierrez. I love his style and storytelling sensibility. When my kids discovered the movie, I loved it because they would play it over and over again.
I also love "In the Heights" by Jon M. Chu. When I watched that film, for the first time, I felt like I knew who those characters were and I related to them. I was able to see people in a community that looked like one that I grew up in depicted within a major film.
To learn more about the upcoming Latinx Heritage Month commemoration event featuring Yvett Merino as well as other heritage month programs, please visit the online event calendar.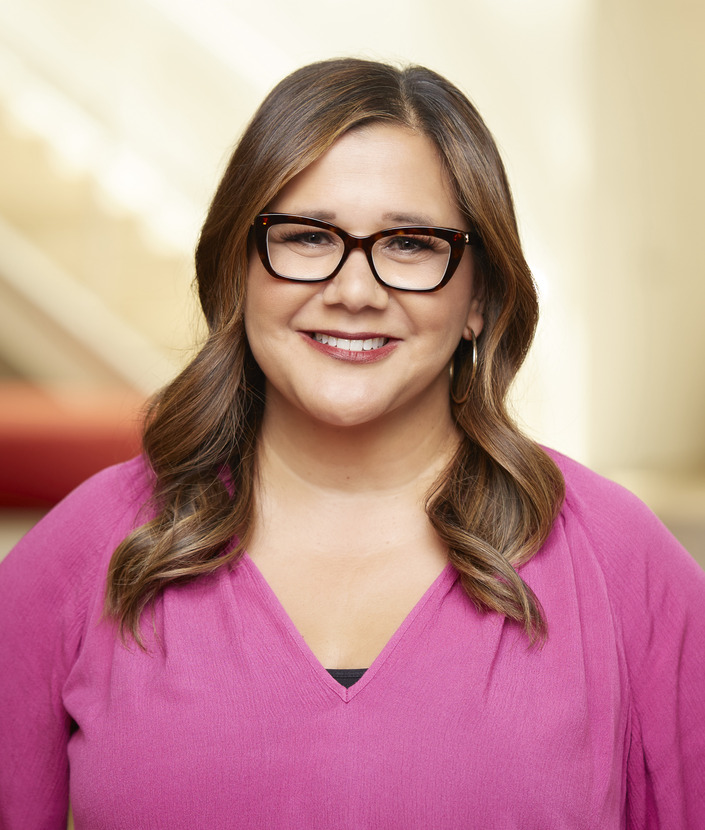 Stay in the Know
Keep up with all the latest from UC San Diego. Subscribe to the newsletter today.