Preuss Student Named Among Top 25 Most Remarkable Teens in San Diego
By:
Media Contact:
Published Date
By:
Media Contact:
Topics:
Share This:
Article Content
Jasmine Matthews, a 17-year-old senior at The Preuss School UC San Diego, has been named one of the top 25 most remarkable teens in San Diego County by the San Diego County Public Defender Office.
The award recognizes San Diego County youth aged 13 to 19 for their exceptional accomplishments and contributions to the community. Teens may be nominated for the award in categories such as civic involvement, innovation or public speaking. Matthews, who was nominated by Preuss School counselor Allyson Cobbs, was recognized for her perseverance after experiencing homelessness during her junior year of high school.
"During Black Student Union meetings or classroom observations, I've seen what a positive light and influence she is to the academic and social setting; her teachers commend her drive, commitment to academic success; and her friends talk about her loyalty and support for them," shared Cobbs. "Jasmine has a brilliant mind and she stands out because of her perseverance, compassion, hard work and resiliency."
Unexpected challenges tap into resilience reserves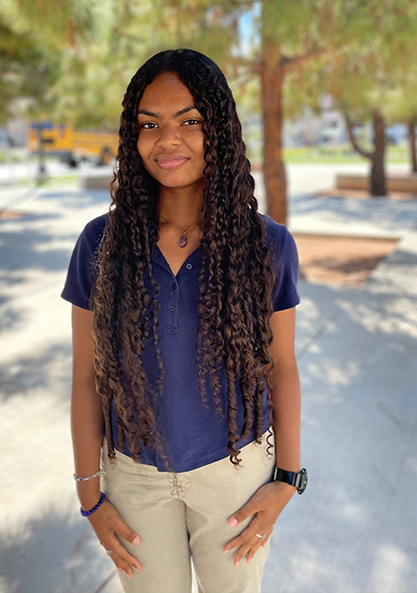 In 2021, Matthews and her mother found themselves without a stable place to live after their landlord sold their apartment. They stayed with extended family for a while, before moving around San Diego and briefly living in a trailer in El Cajon. Though she had a place to sleep, food to eat, and a way to get to school, Matthews needed resilience—her public transit commute to The Preuss School was now three hours each way.
"When people hear the word homeless, they think of the worst case scenario of being on the streets or in a shelter without access to showers or school," Matthews said. "For me, it wasn't the worst case scenario. I'm really grateful that I still had the means to get to school and stay at the school I've been at since sixth grade. It's a really important school to me."
Matthews is a vibrant part of The Preuss School community. As co-president of the Black Student Union, she has helped to foster racial justice and inclusion by planning Black History Month events and community scavenger hunts. Her teammates on the varsity basketball team say that Matthews motivates them to keep going when they're tired or feel like giving up.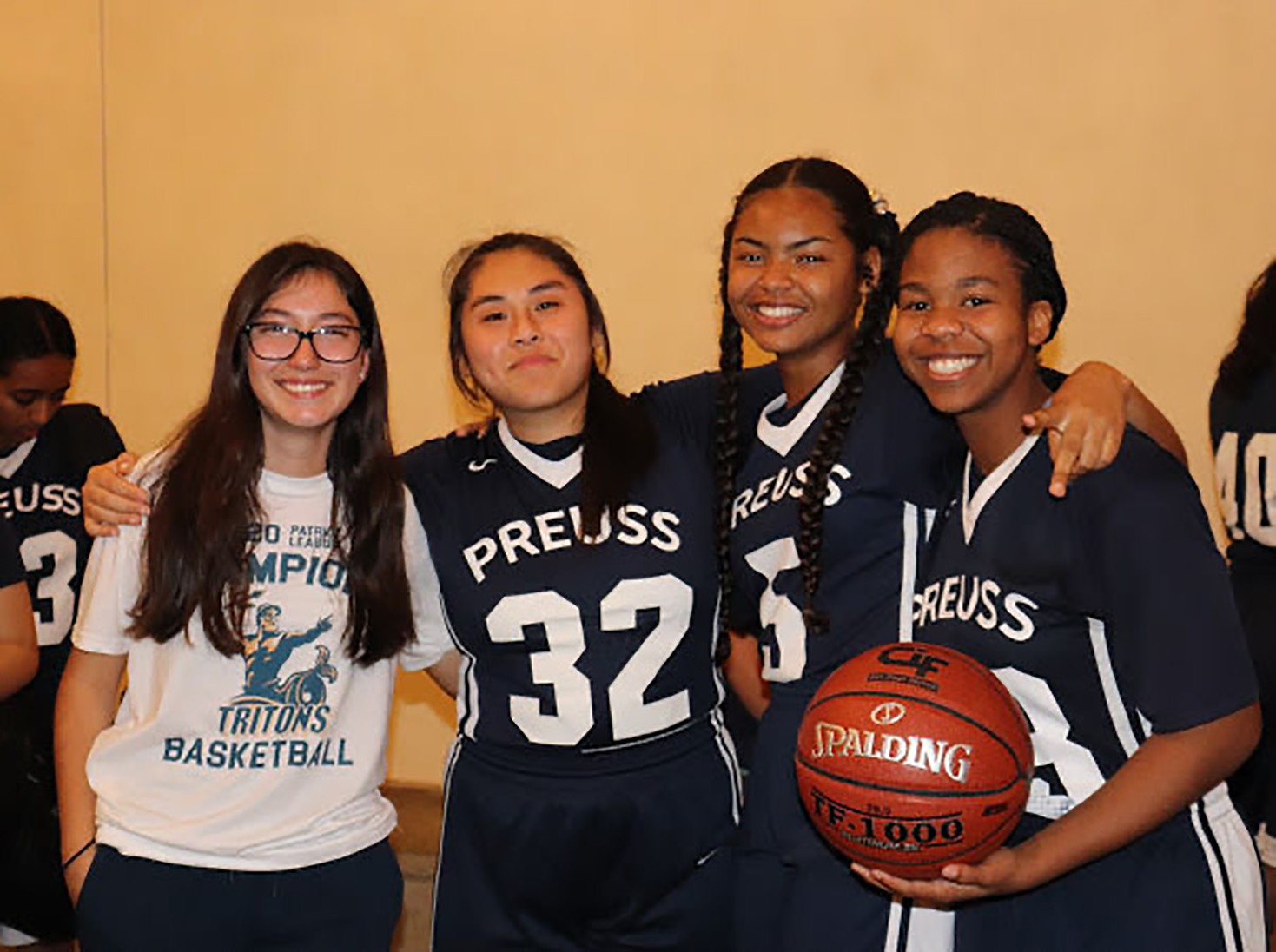 She has also continued to prioritize academic excellence. Matthews has maintained a 4.0 GPA throughout high school, enrolling in many AP classes on top of Preuss' already rigorous college preparatory curriculum. Her academic performance has never faltered, earning her awards in precalculus, history and English, and induction into the prestigious Rho Kappa Honor Society. She was also recently honored with the Spirit of Preuss award, which recognizes scholars who have strong character and values and serve as a role model to others.
Forward-thinking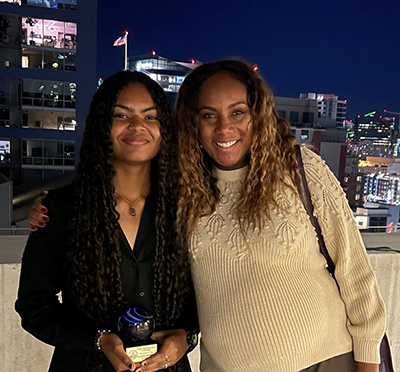 The biggest lesson that Matthews learned in the past year is focusing only on what you can control. Her goals are steadfast and her dedication to success has not faltered despite challenges that have come her way.
"For me, my main focus was remembering where I wanted to be in the future and keeping my eyes on the prize," Matthews said. "I am low-income and was homeless at the time; I didn't want to have these circumstances in the future, but there was only so much I could do. I focused on what I could actually control—school—and got the good grades I wanted to get into the colleges I want to."
After graduating from The Preuss School, Matthews plans to focus on her true passion: film. She draws dramatic inspiration from director Dan Gilroy's 2014 thriller Nightcrawler, a neo-noir film following anti-hero Louis "Lou" Bloom as he devolves from hunting crime scenes to orchestrating them. Interning with Preuss' drama department only furthered her interest in cinematography. Matthews hopes to attend UCLA next year to study filmmaking.
Keep an eye on your television screens —this probably won't be the last you hear of Jasmine Matthews.
Topics:
Share This:
Stay in the Know
Keep up with all the latest from UC San Diego. Subscribe to the newsletter today.