Pre-Law Program Provides Mentorship and Community Connections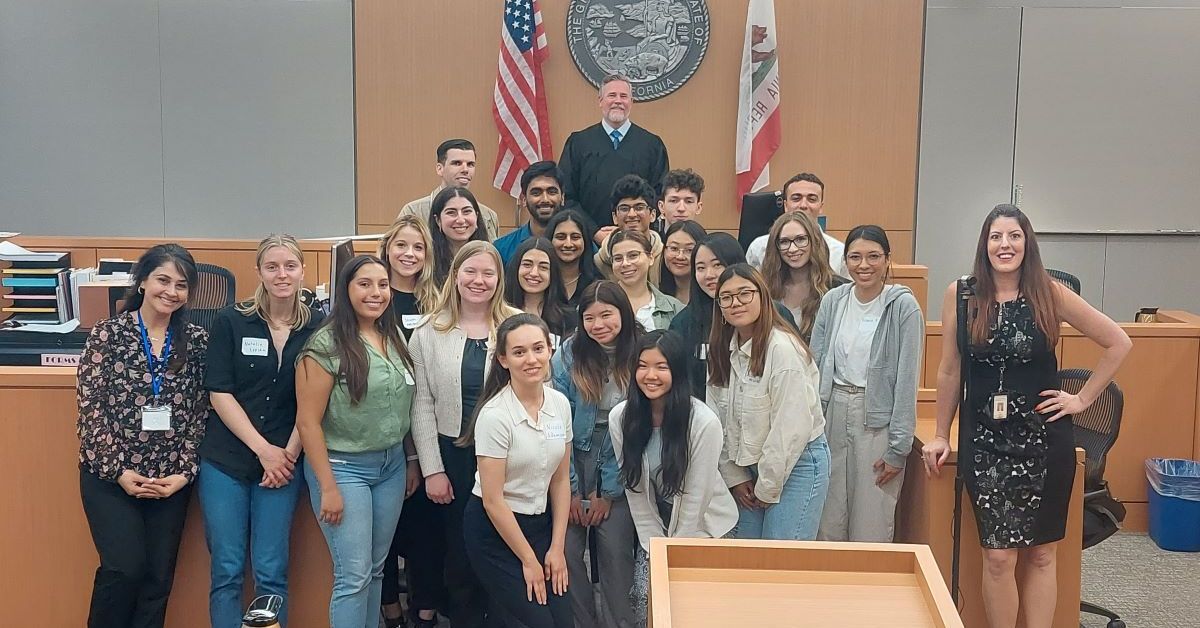 By:
Media Contact:
Published Date
By:
Media Contact:
Topics:
Share This:
Article Content
Two dozen future lawyers recently spent a sunny day in downtown San Diego speaking with district attorneys (DAs), touring the San Diego Central Courthouse and observing the court in session. The 2023 Law School Launch gave pre-law students at UC San Diego a glimpse into the law school admissions process and the courtroom.
The annual one-day event is part of the UC San Diego Krinsk-Houston Law & Politics Initiative in the Department of Political Science and focuses on preparing students for law school. Students learn which skills they need to develop prior to and during their first year of law school; in addition, they receive advice from law school admissions officers about how to craft a strong application.
This year's event began with a coffee-and-muffins panel discussion with admissions officers from University of San Diego Law School and California Western School of Law, a law professor and a current law student. Afterwards, attendees rode the UC San Diego Blue Line to the San Diego District Attorney's office, where they chatted one-on-one with DAs in Gang Prosecution, Sexual Assault, Family Protection and Community Partnerships. Students then met with UC San Diego alum and judge Evan P. Kirvin before touring the Central Courthouse with Amoreena Urbeck—the head of San Diego JusticeCorps—and observing the court in session.
"The Law School Launch was a great experience for me as an aspiring law student," said program alum Ali Harris '22, who joined the event last year and will be attending Washington University School of Law in the fall. "I was able to connect with legal professionals from multiple different practice areas and learn more about the different fields I could go into. I felt like it gave a great insight into how our legal system functions."
Maysa Nichter, the director of the initiative who organizes the launch, explained that her personal background and past experience working in law schools gave her inspiration for the event.
"A lot of our students are first-generation law students, so they haven't had those dinner-table discussions about what law school is like and what you need to thrive in law school," Nichter said. "I wanted to help create guidance for those students who are the first generation to go to college or high school—let alone law school."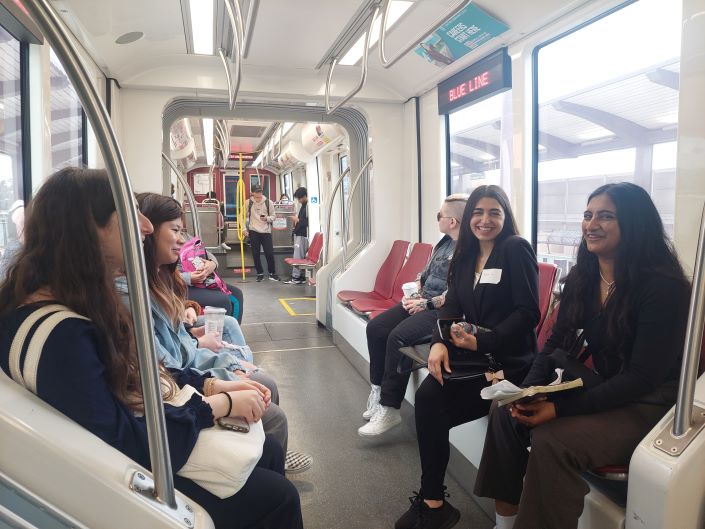 Prospective law or policy students can find that guidance through the Krinsk-Houston Law & Politics Initiative. Founded in 2016, the initiative offers undergraduate students a vibrant pre-law experience full of mentorship, networking and community partnerships and engagement. The initiative brings law school faculty, practicing attorneys and judges into the classroom to give students exposure, support and opportunities to form connections with the local legal community. Students can work with a pre-law counselor and are able to attend one-to-one mentoring sessions with initiative leaders.
"Everyone at the Law & Politics initiative is really committed to not just student learning, but to creating outcomes," said Will Reynolds, a first-year law student at UC Berkeley who utilized the initiative's resources. He added that Nichter in particular was his greatest mentor, saying she was a key reason that he found an "extremely rewarding" job at Nicholas and Tomasevic LLP and joined the Berkeley Law community. "The initiative takes the extra step in providing resources to find employment to flex our newfound skills. This, in turn, enables us to get better jobs or admissions outcomes in the future and further influence law and policy."
The initiative hosts five to six events each year—including the Law School Launch. The events typically focus on admissions in the fall, networking in the winter and first year law school success. Through the Political Science department, the initiative also offers pre-law classes that are meant to simulate the format and content of law school classes. The seminar-style courses are often small, with 20-50 students; they provide students with the opportunity to practice legal writing, reasoning and oral advocacy. Nichter explained that while the initiative's resources are available to all pre-law students, many of the events are aimed at those who may not have legal mentors close to home.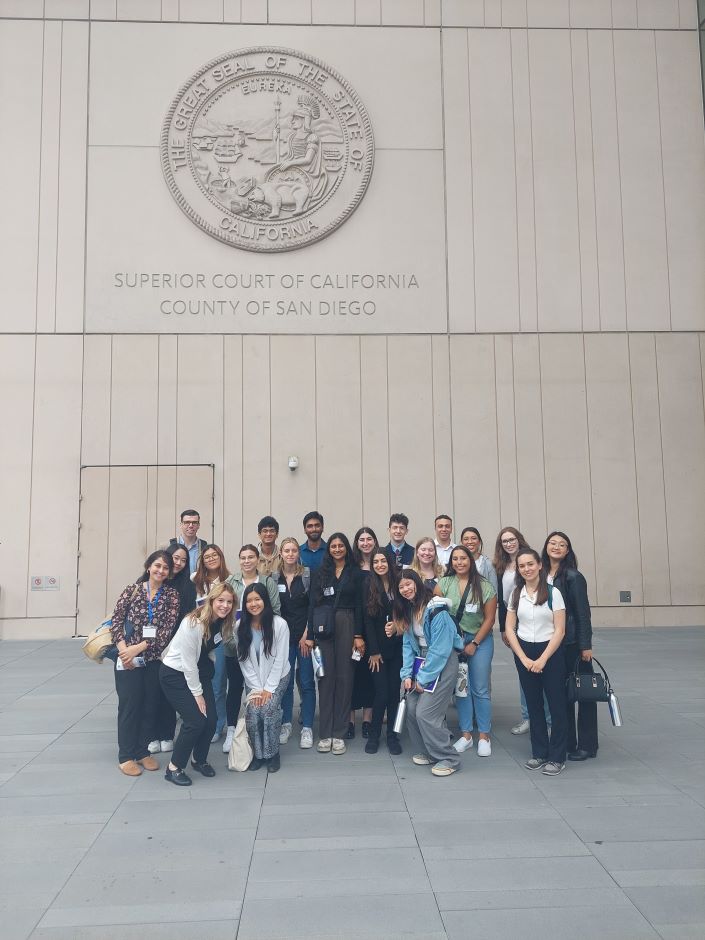 "Many of our students are timid to pursue law or other law-related fields such as graduate studies in policy because they feel their family background doesn't necessarily match up to what they perceive as that of a typical law student," Nichter said. "But, in fact, law schools are looking for candidates with a unique perspective and experience that conveys perseverance."
Still, what Nichter sees as the largest value of the initiative is the personal connections it helps bloom. UC San Diego is not a small school by any means; searching for community can feel challenging at first. Nichter hopes to change that. Her goal? Offer a smaller community of support for pre-law students that she wishes she had during her undergraduate career at UCLA.
Nichter shares, "By engaging with the initiative courses and programming, I hope our students sense that they are not alone, that their goals are attainable, and that their unique perspective and experiences are welcomed in the profession."
Topics:
Share This:
Stay in the Know
Keep up with all the latest from UC San Diego. Subscribe to the newsletter today.