Praise for Postdocs, Our Research Pros and Meaningful Mentors
By:
Media Contact:
Published Date
By:
Media Contact:
Topics:
Share This:
Article Content
UC San Diego's vibrant research community wouldn't be the same without the valuable contributions made by our postdoctoral researchers. Postdocs are scholars who have received their doctoral degree and are hired to help complete research and mentor current graduate students.
"When I was a graduate student, I worked closely with postdocs in my lab, and I picked up a lot of extremely useful research—and life—tips from them," said postdoc Nuttida Rungratsameetaweemana. "Now as a postdoc myself, I enjoy passing that knowledge and advice along to the next generation of scientists while building upon my research skills through exciting research projects."
"A vibrant postdoc community exists as well, largely due to the Postdoctoral Association (PDA)" explained Viktoria Steck, chair of the PDA. "It's all about enhancing the postdoc life at UC San Diego," Steck said. "I'm happy to have found a support system and a great group of friends among them."
Rungratsameetaweemana and Steck are just two of 1,300 postdoc researchers at UC San Diego. Learn more about a few of our postdocs:
Nuttida Rungratsameetaweemana
Postgraduate Research Fellow | UC San Diego Institute for Neural Computation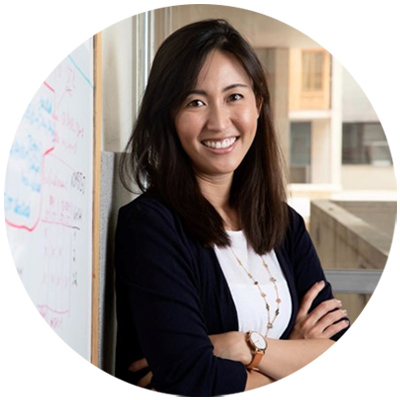 Nuttida Rungratsameetaweemana's interest in neuroscience grew out of an unexpected situation. When she was 14, her father severely injured his spinal cord; during the several weeks Rungratsameetaweemana spent with him in the neurology ward, she met several patients and medical professionals who talked with her about neuroscience.
"They told me about basic neuroanatomy, spinal cord injuries, seizures, and amnesia," Rungratsameetaweemana explained. "It was during that time that I developed an enduring curiosity to learn more about the neural mechanisms of cognitive functions in both health and disease."
Rungratsameetaweemana grew up in Lampang, Thailand. She earned a Bachelor's degree in mathematics and neuroscience from Middlebury College in 2014, before joining the neuroscience graduate program at UC San Diego. Rungratsameetaweemana completed her Ph.D in 2020 and is now a postdoctoral fellow at the Computational Neurobiology Lab at the Institute for Neural Computation. She was also recently named one of the 2022 Rising Stars in Engineering in Health.
"My research combines computational approaches with electrophysiological recordings to study the neural dynamics that are important for adaptive information processing," Rungratsameetaweemana explained. "I've also investigated how changes in the functional network of the brain modulate propagation dynamics of different types of seizures."
Rungratsameetaweemana shared that one of the most valuable parts of her postdoctoral experience at UC San Diego has been the opportunity to be part of research teams that make impactful contributions to society. In the future, she hopes to build a diverse team of interdisciplinary researchers to understand what principles trigger higher-order cognitive functions.
Christopher Theissen
NASA Sagan Postdoctoral Fellow and UC Chancellor's Postdoctoral Fellow | UC San Diego Center for Astrophysics and Space Sciences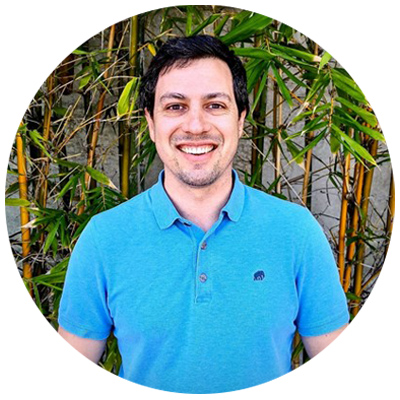 Christopher Theissen wasn't always interested in astronomy—he just knew physics intrigued him. As an undergrad student, he would often sit in on introductory physics lectures at Stanford University, where his then girlfriend, and now wife, studied. Still, it wasn't until he saw the Hubble Deep Field image—a landmark photograph showing nearly 3,000 very young galaxies in a small area—that he decided to pursue astrophysics.
"I was hooked on the beauty and expansiveness of the universe," Theissen said. "And my first few nights on a telescope—in my case, the Palomar 200-inch telescope—were extremely zen. I've been an observational astronomer ever since."
Theissen grew up in sunny Ramona, in San Diego's East County. He attended San Diego Mesa College before transferring to UC San Diego in 2007, where he double majored in physics and mathematics. Theissen worked full-time during his undergraduate career, first as a quick oil change mechanic and then as a consulting intern. Still, it was his studies that drove him and his passions; Theissen moved to Massachusetts to pursue both a master's and a Ph.D in astronomy from Boston University.
"I am interested in searching for and studying worlds around the smallest stars in our galaxy and exploring their habitability," Thiessen explained when asked about his research at the UC San Diego Center for Astrophysics and Space Sciences. Those stars, called M dwarfs or red dwarfs, are very faint and have less than half of the Sun's mass, but number approximately 75% of the stars in our galaxy.
He continued, "Over the past decade, we've found that red dwarfs tend to host two to five terrestrial planets per star; we still don't know if they are habitable because of the extreme amounts of UV and X-ray radiation from the stars during the earlier parts of their lives."
After completing his postdoctoral fellowship, Theissen hopes to become a faculty member at a research-oriented university, where he can pursue his research interests and inspire future generations of astronomers and scientists.
Viktoria Steck
Postdoctoral Scholar, Chair of the UC San Diego Postdoctoral Association | Scripps Institution of Oceanography, Geosciences Division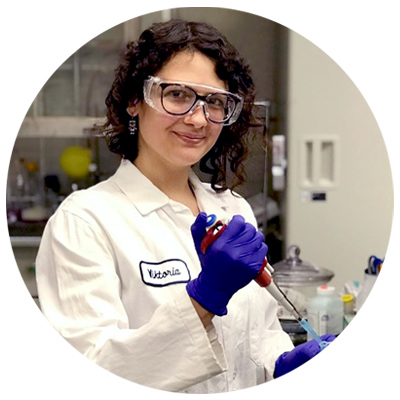 Growing up in Würzburg, central Germany, Viktoria "Viki" Steck has always wanted to see the world. Steck completed a bachelor's and master's degree in chemistry in Berlin before crossing the Atlantic to complete her PhD in chemistry at the University of Rochester. In early 2020, Steck joined the geosciences division at Scripps Institution of Oceanography at UC San Diego.
"I loved my time in upstate New York between Lake Ontario and the Finger Lakes, but the weather in sunny San Diego was a welcome change," Steck said. She's also a fan of San Diego's breweries and beautiful snorkeling locales. "One great part of being a postdoc is the opportunity to try out different research areas, visit different laboratories, and live in different countries for a short period of time."
Steck's research in biogeochemistry centers on marine phytoplankton nutrition. Phytoplankton, which contribute approximately half of the oxygen we breathe, are essential for the health of our planet. Steck investigates the ways that phytoplankton use enzymes to acquire alternative nutrients in case of shortages, and how this impacts natural biogeochemical cycles. Steck's passion for finding concrete solutions to global environmental challenges guided her from chemistry via biochemistry to oceanography.
Steck also enjoys working on research vessels, her most recent journey being a six-week research cruise to study the California Current Ecosystem. "Working on research vessels is always a tradeoff between waking up at 3 a.m. and working 10-hour shifts versus seeing whales, dolphins, bioluminescence and conducting one-of-a-kind research on site," Steck said. "Overall, I loved being at sea and I've seen more shades of blue than I ever knew existed!"
One day, Steck hopes to have her own research lab where she can continue discovering how phytoplankton adapt to environmental challenges like climate change, pollution or nutrient shortages. She firmly believes that mentorship is one of the most rewarding parts of an academic career, and hopes to continue working with students.
"Throughout my career, I have supervised around 10 undergraduates, first year graduate and exchange students," Steck shared. "Mentoring is so important because having role models and support can be what motivates you and makes you keep going. I am forever thankful to the mentoring I have received during my life, without which I would not be where I am now."
Topics:
Share This:
Stay in the Know
Keep up with all the latest from UC San Diego. Subscribe to the newsletter today.