Chord Craft
UC San Diego grad takes center stage at Taylor Guitars.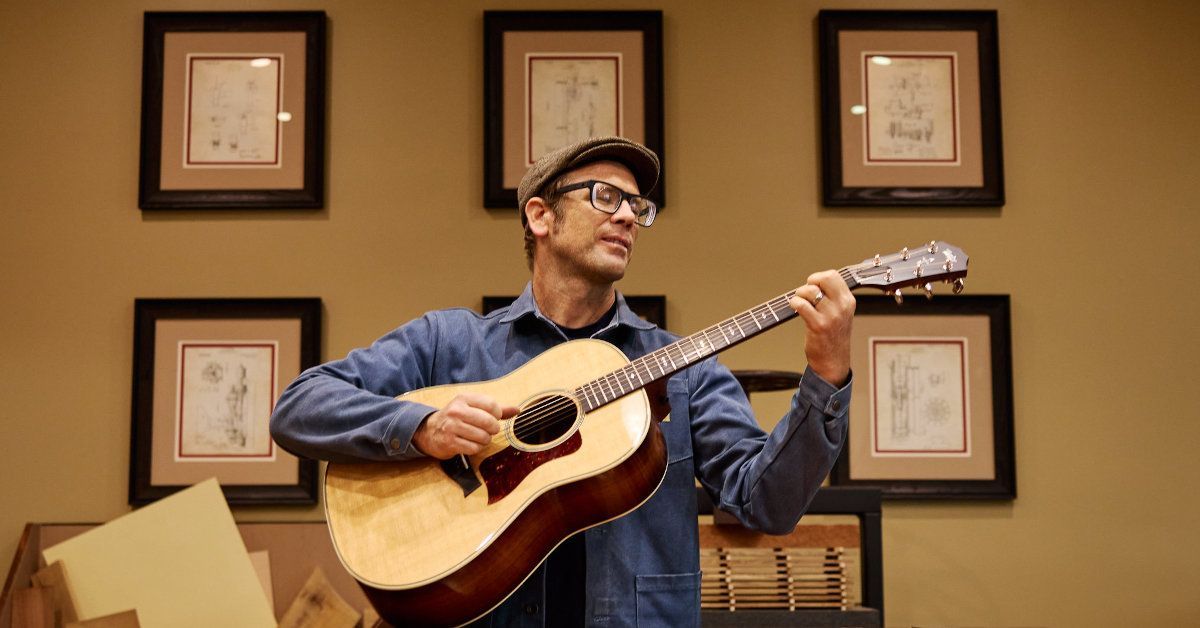 Published Date
By:

Topics:
Share This:
Article Content
This story was published in the Spring 2023 issue of UC San Diego Magazine.
Step into Andy's workshop and you'll find yourself in a maker- space of another time. Well-worn tools, penciled drawings and samples of wood are scattered about on the large work table. It's quiet, peaceful — a welcome respite from the cacophony of the manufacturing floor just outside. It's where you'll find Andy Powers '04, clad in weathered boots, thick-rimmed glasses and a herringbone paperboy cap. And it's here where life begins for an acoustic guitar.
"Every day, I pick these things up and I work with them, and I say, 'How can I do that even better?'" says Powers, chief guitar designer, president and CEO of Taylor Guitars, the largest manufacturer of acoustic guitars in the U.S.
Established in 1974 by Bob Taylor and Kurt Listug, the San Diego-based company makes acoustic guitars that have been played by some of the hottest musical artists, including Taylor Swift, Katy Perry, Zac Brown and Jason Mraz. When Taylor and Listug decided to step down, they were clear that they wanted the company to be driven by a guitar maker.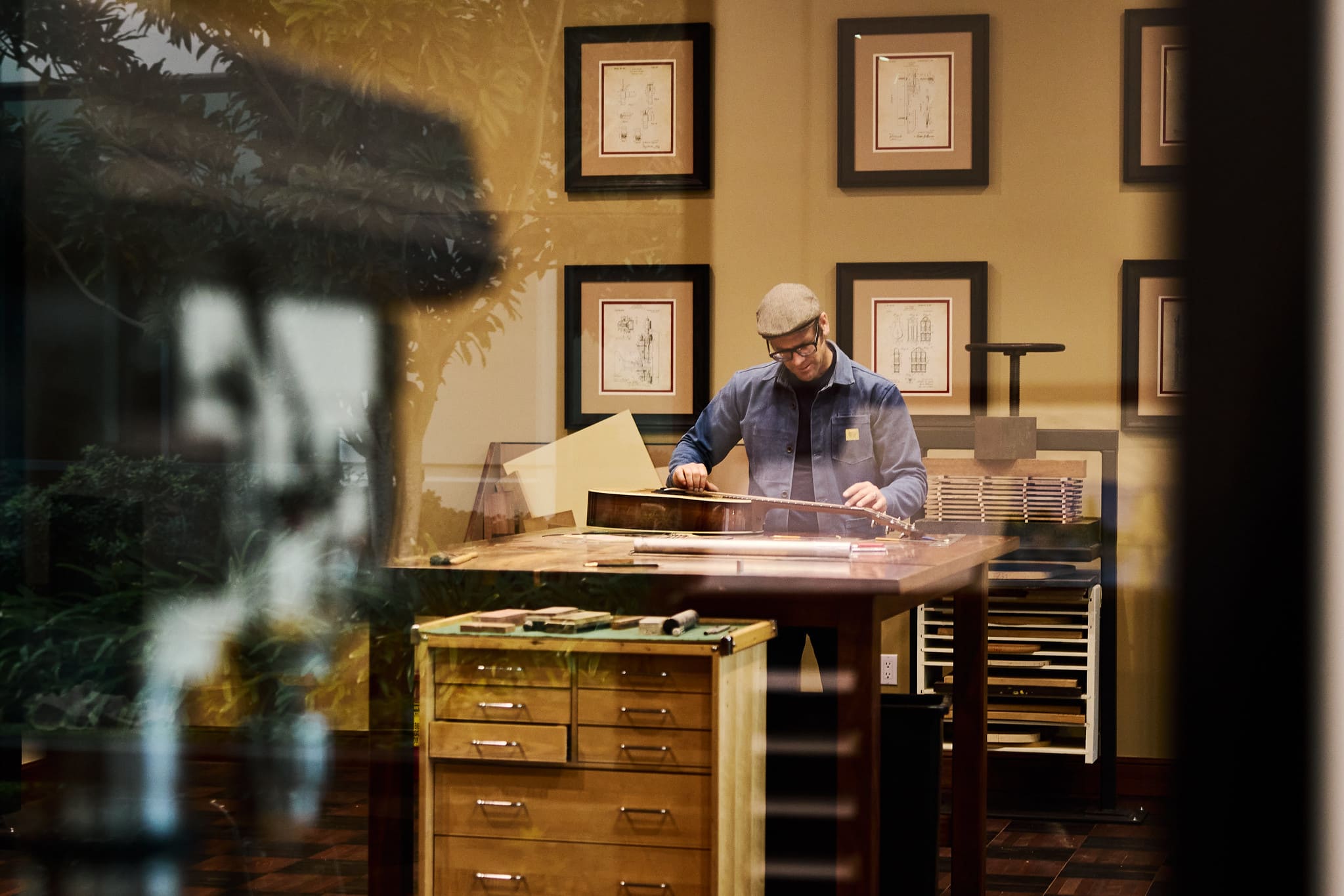 Powers joined Taylor Guitars in his late 20s as the company's lead guitar designer. In his current role as chief, he has the power to push the boundaries of the guitar, perhaps creating a new style of neck or evaluating a new wood. "Like a chef going to a farmer's market, I can pick out new ingredients and say, 'What can I do with this? How can I use that?'"
The story of the guitar is still unfolding, he says. What may look like a finite instrument is actually in a state of evolution. And Powers has had a significant influence on that evolution.
"When I look at a guitar, it's still as interesting and beguiling as it ever was," he says.
Powers grew up in a musical household in Oceanside, California, in a little house where local fishermen and friends gathered at the end of the week and played music together, often passing around the family guitar and singing songs. "I loved that it was a shared experience, a community effort that brought so much joy," he says.
One day, when Powers was only 7 years old, his father, a carpenter, returned home with a big piece of scrap wood. Little Powers decided to use it to make his own guitar.
"It exploded into a pile of splinters," he laughs. "I worked on it for weeks and had no clue how to do it or how hard it was. It was horrifying but also thrilling. In hindsight, I think because it didn't work, I wanted to try another one."
And he did. By the time he was 13, Powers had carved out a small space in the family garage to work on broken guitars from local music shops. He built workbenches, restored machines and acquired the necessary tools to make repairs. "I loved the shape of the guitar. I loved that it was made out of wood. I loved the sounds that were coming out of it," he says.
He spent several years learning the piano from a neighborhood teacher, but he was lured away by the guitar. "It felt like piano was an instrument you study and guitar was an instrument you play with your friends," he says. "As soon as you can, you learn three chords and go start a band with friends on the block and start playing the songs you really want to play."
Powers spent some time playing guitar informally with local musicians who he says were gracious with their ability and time. And in high school, he later began making and selling custom guitars for friends, parents, friends of friends and other musicians. His small venture turned into a small business.
When it came time to apply to college, UC San Diego was a natural choice. "My favorite surf spot, Black's Beach, was near campus, and I have to admit that was a big draw," says Powers. "But I already knew a lot of the folks teaching music, more as musicians and sometimes as customers. I thought it would be great to study with these amazing musicians, educators and teachers who had a very diverse outlook on how they wanted to approach this kind of broad thing we call music."
After graduating from UC San Diego, Powers continued to build custom, hand-made instruments for musicians, one at a time — until Bob Taylor sought him out in 2011.
Powers compares his role at Taylor Guitars to a toymaker. "I can make this really neat thing, but it doesn't sound like anything until someone starts playing with it," he says. "What you hear is the relationship between the musician and the instrument."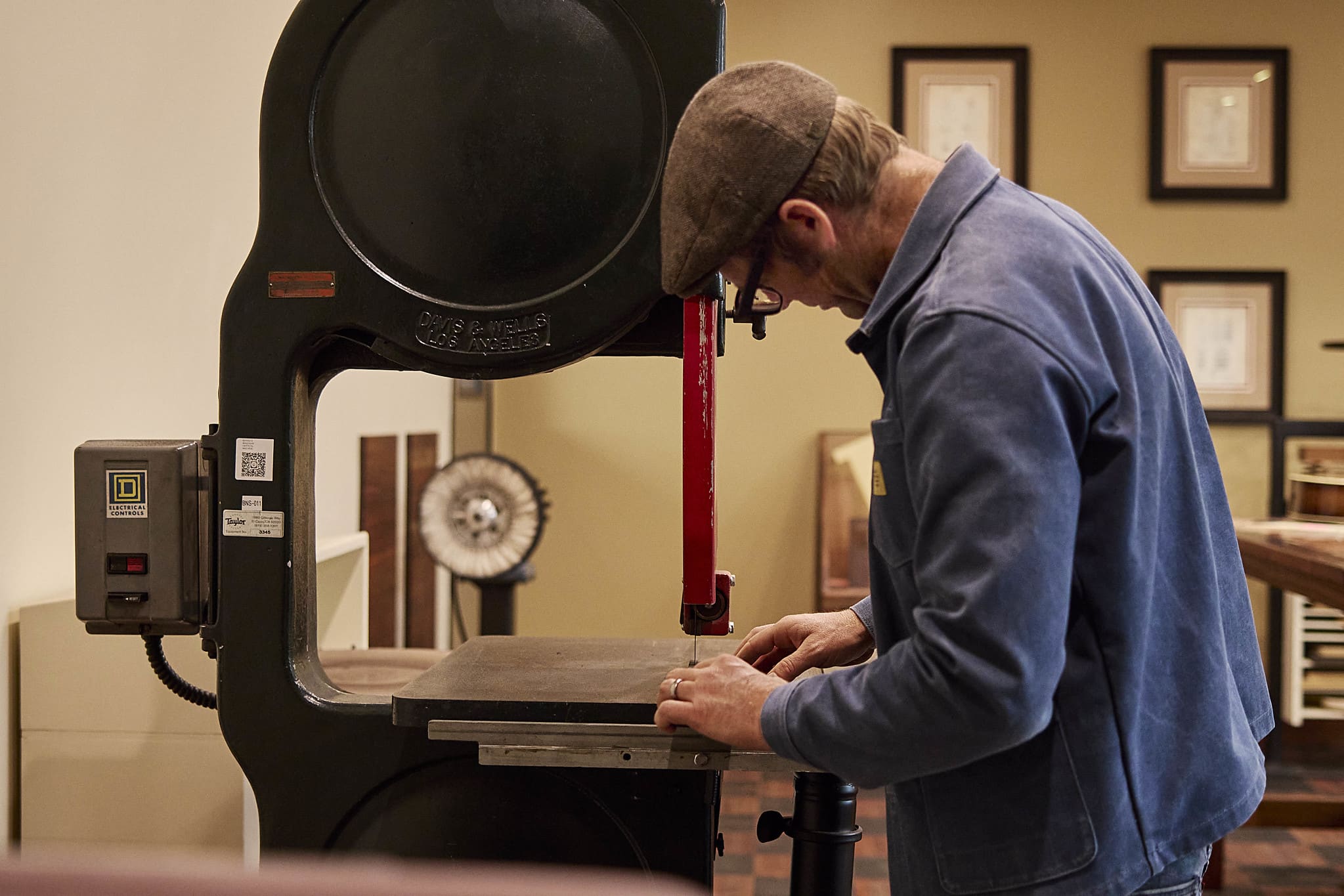 Relationships have always been at the center of his work — the relationships between community and music, the musician and the instrument, the guitarmaker and the wood. And for Powers, it's also about our relationship to the environment.
"We're at a point in forest history where we're crossing a threshold, and we simply can't do what has been done in the past," says Powers. "That means conservation, creative designs to work with more commonly available materials, reforesting efforts and even changing the perception of what wood is good or acceptable."
Taylor Guitars works with local company West Coast Arborists to give a second life to trees as part of its Urban Species series. "If you just think about something in a different way, it will open a new path forward," he says. From ash to red ironbark eucalyptus, fallen trees that would otherwise be destined for the woodchipper are reclaimed and made into some of the most popular acoustic guitars in North America.
With the ability to see things differently, such as the musical potential in a piece of downed wood, Powers continues to push the limits of guitar-making, bringing joy to musicians and music lovers around the world.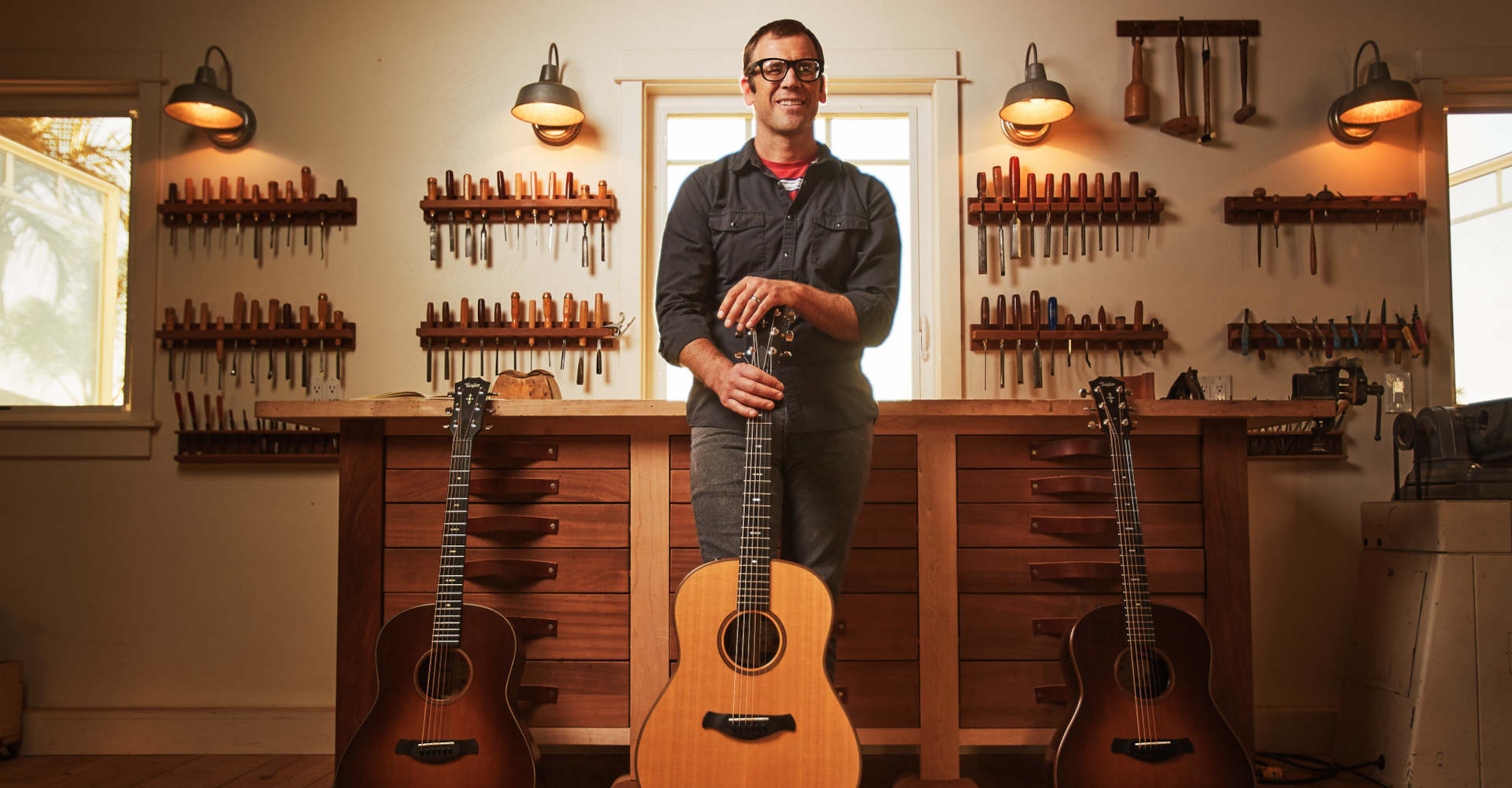 Stay in the Know
Keep up with all the latest from UC San Diego. Subscribe to the newsletter today.