Local Philanthropists Leo and Emma Zuckerman Support Revitalization of Emergency Department at UC San Diego Health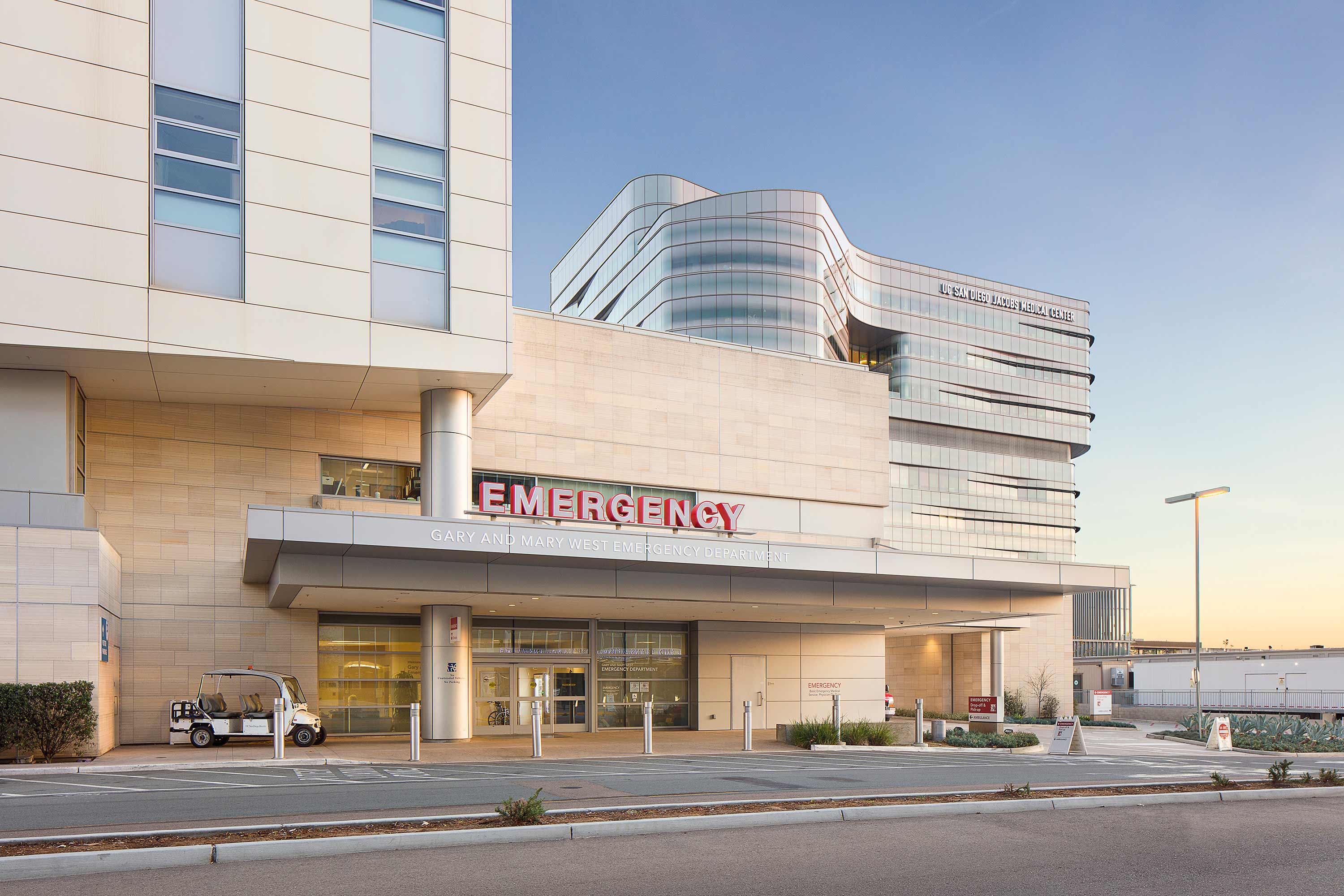 Exterior of the Emergency Room at Jacobs Medical Center.
Transformative donation to Emergency Department at Jacobs Medical Center will update care spaces, create a new staff wellness center and more
When local residents Leo and Emma Zuckerman had need for emergency medical care in late 2021, they were grateful to be able to rely on the nearby Gary and Mary West Emergency Department at Jacobs Medical Center at UC San Diego Health.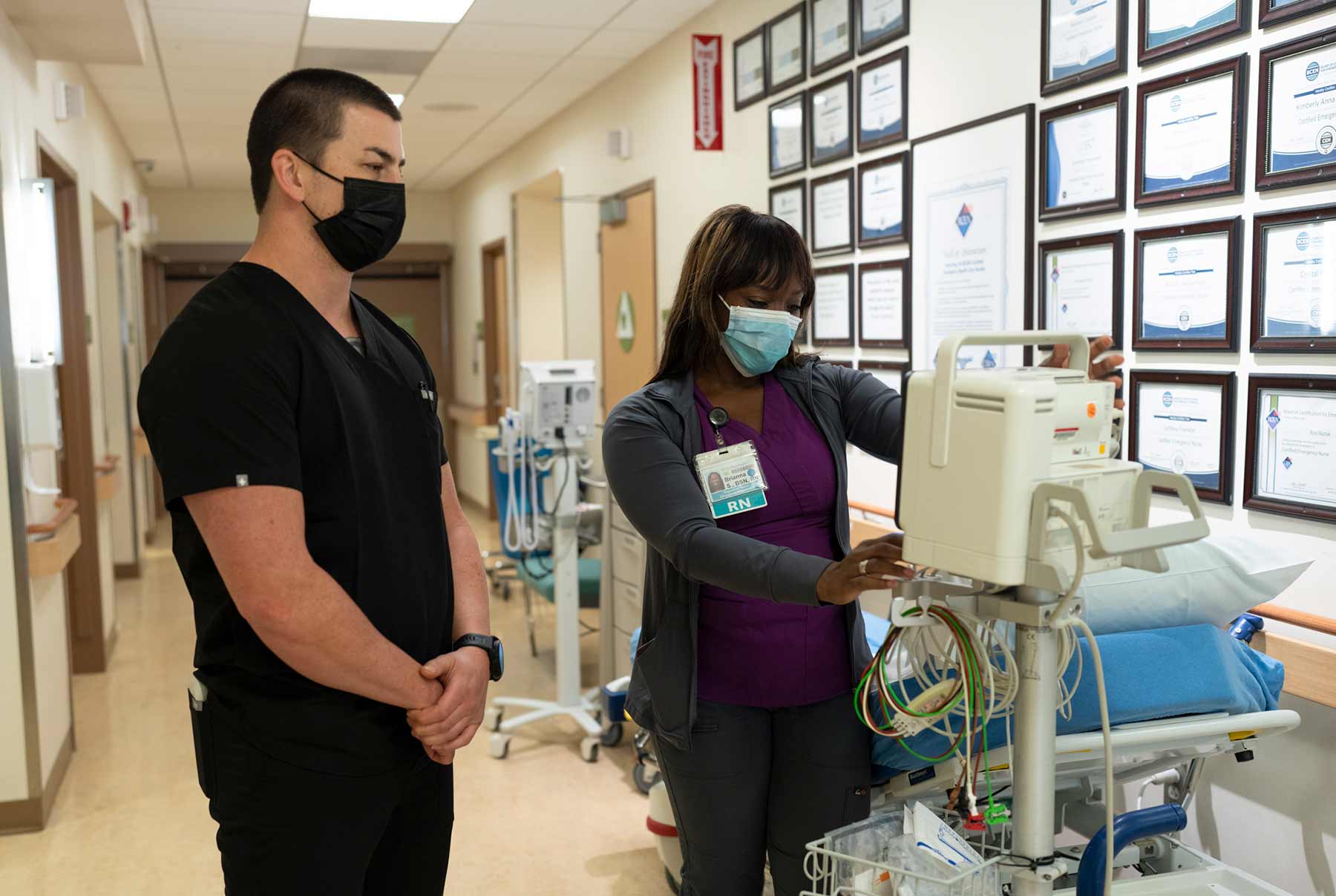 In gratitude to the doctors and medical professionals at UC San Diego Health who helped the couple during their time of need, the Zuckermans were inspired to make a gift to establish the Leo and Emma Zuckerman Emergency Department Transformation and Wellness Fund at the University of California San Diego.
"Leo received great care in the emergency department and we are very grateful," said Emma Zuckerman. "We know it has been stressful over the last few years in health care, so we take great pleasure in expressing our appreciation by supporting the revitalization of the Emergency Department for patients and the hardworking medical team."
In recognition of the gift, the Gary and Mary West Emergency Department at Jacobs Medical Center will be home to the Leo and Emma Zuckerman Welcome Center and the Leo and Emma Zuckerman Team Wellness Center.
"We are so grateful that Leo and Emma Zuckerman were moved to support UC San Diego Health's plans to continue to redefine emergency care at Jacobs Medical Center," said Chancellor Pradeep K. Khosla. "Their gift will allow us to significantly elevate and modernize the patient experience, while also supporting frontline care staff with enhanced facilities."
An enhanced environment for all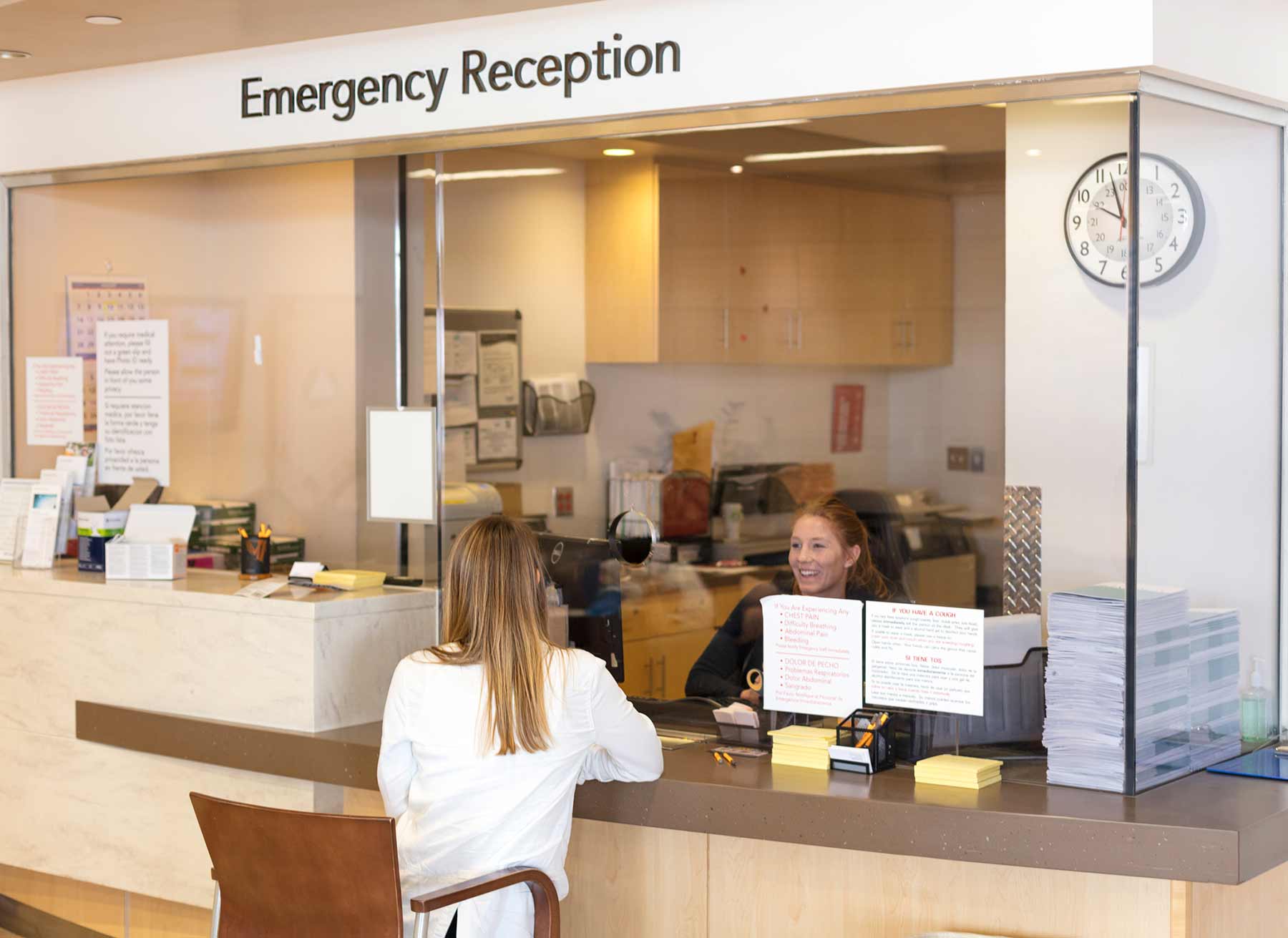 Leo Zuckerman received emergency medical services at Jacobs Medical Center in the Gary and Mary West Senior Emergency Care Unit, within the larger Gary and Mary West Emergency Department. The West Senior Emergency Care Unit was established thanks to a 2014 gift from local philanthropists Gary and Mary West to provide enhanced emergency services designed to meet the unique needs of seniors. Since that time, it has received national acclaim for its design tailored to the needs of senior patients.
With the belief that all patients within the Emergency Department should have access to the same comfortable, upgraded interior as the West Senior Emergency Care Unit and that UC San Diego Health staff should likewise have a comfortable working environment, the Zuckermans designated their gift to support enhancements to the Emergency Department waiting area and care spaces, as well as the creation of a new staff wellness center to support the needs of the doctors, nurses and medical staff. The funds will also support improved implementation of technology within the Emergency Department.
"UC San Diego Health cares deeply about the experience of all patients, visitors and team members who enter our doors. As we continuously improve our hospital and clinic spaces, particularly in response to COVID-19, we saw opportunities to refine emergency room environments to better lead to shorter waits, improved safety and more supportive and welcome atmospheres. We are so thankful to the Zuckermans for partnering with us in these important endeavors," said UC San Diego Health CEO Patty Maysent.
Updates will include a reimagined main entrance, lobby and waiting area that will be designed to initiate care earlier for patients, a safe area for patients at risk or with serious injury or illness and a warmer, more efficient and welcoming patient check-in process.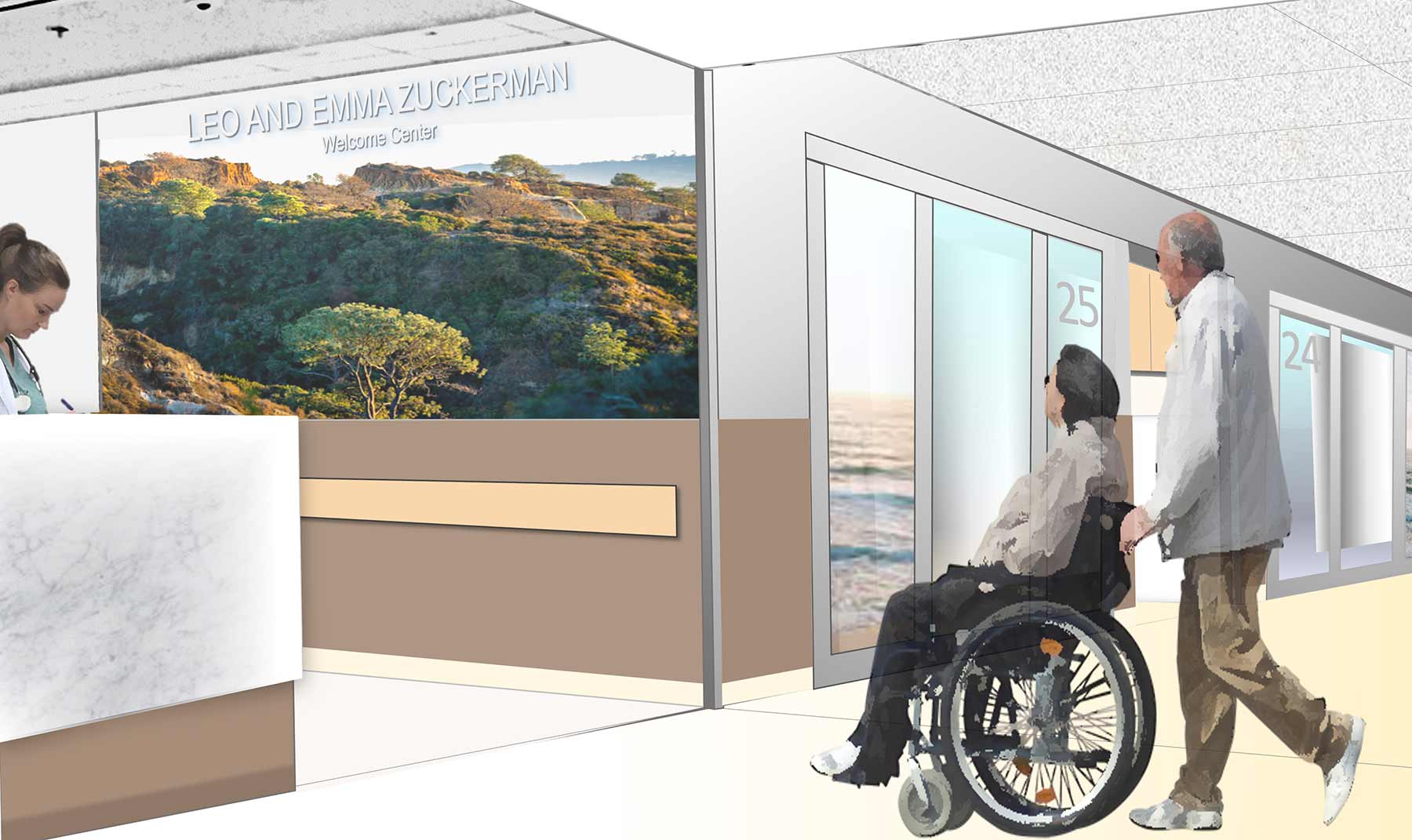 In addition, the new Leo and Emma Zuckerman Team Wellness Center will serve as a vital resource for medical staff and personnel with amenities including a kitchen and dining resources, staff rest and personal care areas, and windows to provide natural light and views of outdoor landscape.
"Emergency care is absolutely critical for the health of our community, and we know that the environment for both our patients and the staff that care for them plays an important role in positive outcomes," said Chair of the UC San Diego Department of Emergency Medicine Dr. Ted Chan. "The Zuckermans' gift will have a positive impact for countless people long into the future."
This gift also contributed to the Campaign for UC San Diego, a university-wide comprehensive fundraising effort that concluded June 30, 2022 and raised a total of $3.05 billion to continue the university's nontraditional path toward revolutionary ideas, unexpected answers, lifesaving discoveries and planet-changing impact.
Stay in the Know
Keep up with all the latest from UC San Diego. Subscribe to the newsletter today.