New UC San Diego Foundation Board Trustees Inspire Philanthropy
UC San Diego Foundation welcomes eight new and returning trustees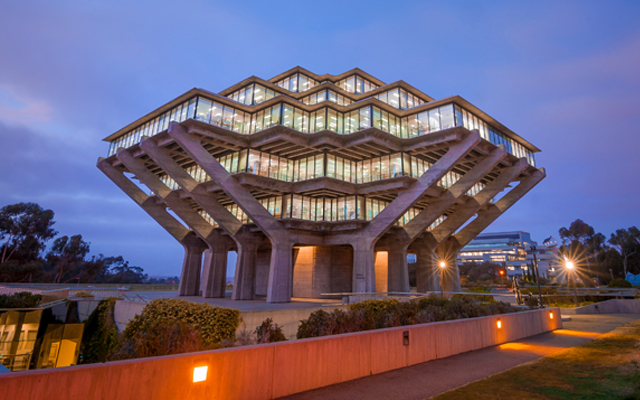 Published Date
Article Content
What if we could tackle malaria by immunizing the mosquito, or bankrupt spammers with just a few lines of code? University of California San Diego scholars and students take a nontraditional approach to solving some of the world's most pressing issues. To help realize these breakthroughs and enhance student success, the UC San Diego Foundation Board of Trustees works to garner private support and connect the campus to community partners. This year, six new trustees and two returning trustees will join the 2017-18 Foundation Board.
The UC San Diego Foundation is governed by 42 trustees and seven chairs emeriti who serve as community ambassadors for the campus. Comprised of community leaders, university administrators, faculty and alumni representatives, the Board helps inspire and encourage philanthropic investment in UC San Diego.
Foundation trustees were very involved in the March 2017 launch of the Campaign for UC San Diego, a historic $2 billion fundraising campaign to transform the student experience, the campus and ultimately humanity itself. Private gifts to the university are accepted, administered and invested by the Foundation, managed as endowments or funds available for current expenditure. As of March 31, 2017, the total combined endowment for the campus was $1.3 billion, managed by the UC San Diego Foundation and The UC Regents.
"We are pleased to welcome this year's new trustees, and our returning trustees, whose commitment helps ensure that UC San Diego continues the nontradition—propelling answers to global challenges in the most unexpected ways," said Chancellor Pradeep K. Khosla. "As we work toward reaching our $2 billion fundraising goal, our Foundation Board serves as an important community link and relationship-builder."
The six new UC San Diego Foundation trustees include: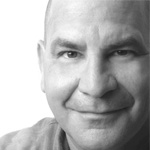 Andy Chedrick
Executive Officer, Connectiv, Inc.
Andy Chedrick has over 35 years of financial, accounting and operations experience. He currently serves as an advisor, board member and mentor to several local start-up companies including Perspectium and Dreamsoft. Chedrick was formerly CFO of ServiceNow and Enterprise Partners Venture Capital. He also brings 10 years of tax and audit management experience from KPMG and Ernst and Young. Chedrick received a B.S. from Pennsylvania State University.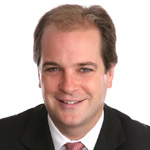 Michael Farrell
Chief Executive Officer, ResMed, Inc.
Mick Farrell is CEO of ResMed (NYSE: RMD), a global manufacturer of cloud-connected medical devices to help manage sleep-disordered breathing and COPD. Formerly Farrell worked in biotechnology, chemicals and metals manufacturing industries at Arthur D. Little, Genzyme Corporation, The Dow Chemical Company and BHP Billiton. Farrell holds a B.S. from the University of New South Wales, an M.S. from MIT and an M.B.A. from MIT's Sloan School of Management.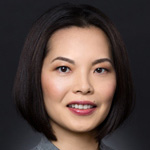 Wendy Kwok
Principal, Sunstate Development, LLC.
A UC San Diego 1999 alumna, Wendy Kwok is a principal at Sunstate Development LLC. She formerly served as a member attorney for the California Legislative Counsel Bureau. Kwok also spends her time volunteering as a scientist for the National Oceanic and Atmospheric Administration (NOAA) and a naturalist for the Fitzgerald Marine Reserve. Kwok earned a B.S. from UC San Diego and a J.D. from the Golden Gate University School of Law.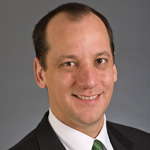 David Marchick
Managing Director and Global Head of External Affairs, Carlyle Group L.P.
David Marchick, a 1988 UC San Diego graduate, serves as managing director and global head of External Affairs for the Carlyle Group. Formerly, he was a partner and vice chair of the international practice group at Covington & Burling. Marchick also served over seven years in the Clinton administration. He earned a B.A. from UC San Diego, an M.A. from the University of Texas and a J.D. from the George Washington University Law School.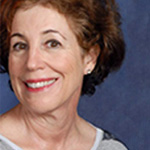 Pamela Palisoul
Owner, The Palisoul Company
A 1972 UC San Diego alumna, Pamela Palisoul is a philanthropist and community leader. Owner of The Palisoul Company, a commercial real estate investment business, she is a member of the Timken Museum of Art Board of Directors and a former member of the UC San Diego Alumni Board of Directors. In addition to her involvement with UC San Diego, Palisoul is also a dedicated supporter of local organizations such as the San Diego Natural History Museum Board of Directors and the Old Globe Theater. She earned a B.A. from UC San Diego.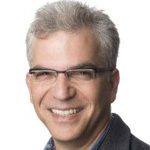 Gregory Papadopoulos
Venture Partner, New Enterprise Associates, Inc.
Gregory Papadopoulos, a 1979 UC San Diego graduate, is a Venture Partner at global venture capital firm NEA. Formerly Papadopoulos served as Chief Technology Officer and Executive Vice President of Research and Development at Sun Microsystems. He has helped found several technology companies and currently serves on numerous boards, including Lytmus, Lytro and MapD. Papadopoulos also served as Associate Professor at MIT and is an active advisor to engineering students. He earned a B.A. from UC San Diego and an S.M. and Ph.D. from MIT.
Additionally, two trustees will be returning to the UC San Diego Foundation Board: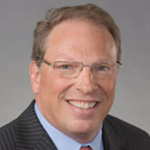 Marc Brutten
Founder and Chief Executive Officer, Brutten Gobal
Marc Brutten, a 1979 UC San Diego graduate, is founder and CEO of Brutten Global. He is also founder and chairman of Westcore Properties and formerly served as president of Shidler West, Inc. Brutten and his wife, Patricia, provided the initial investment to create the UC San Diego Student Foundation, an organization that teaches students how to invest, fundraise and manage an endowment to support student scholarships. Brutten earned a B.A. from UC San Diego.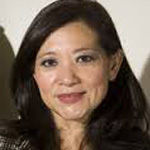 Susan Lew
President, S. Lew & Associates, Inc.
Susan Lew is a real estate investor, broker, property manager, international and local developer as well as consultant and restauranteur. She founded S. Lew & Associates, Inc. and is founder and president of Emerald Chinese Seafood Restaurant and Pearl Chinese Cuisine. Formerly she served as chairman of the Advisory Board and vice chairman of 1st Pacific Bancorp as well as San Diego Port Commissioner from 1993 to 2001.
For more information about the UC San Diego Foundation, visit their website here.
Stay in the Know
Keep up with all the latest from UC San Diego. Subscribe to the newsletter today.