New Sports Medicine Chief Catherine Robertson Personalizes Athlete Care at UC San Diego Health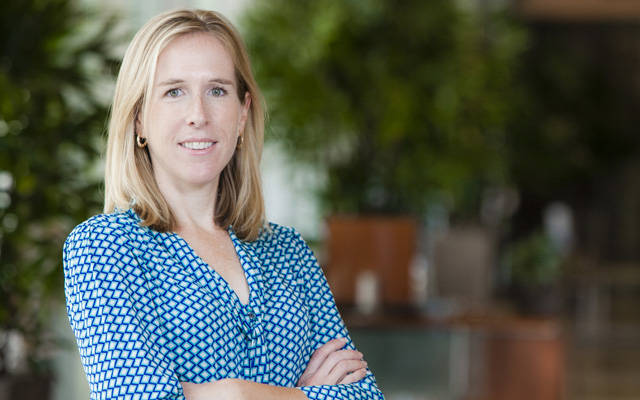 Published Date
Article Content
Catherine M. Robertson, MD, has been named chief of Sports Medicine at UC San Diego Health. Robertson, a board-certified orthopedic surgeon who specializes in treating injuries of the shoulder, knee and hip, will further enhance UC San Diego Health's reputation for customizing innovative, evidenced-based care for all athletes — from the weekend warrior to elite, professional and Olympic athletes.
Robertson is head team physician for the San Diego Padres, where UC San Diego Health is the Official Health Care Provider, and the lead physician in the health system's partnership with the U.S. Olympic Committee. She also serves as team physician for the San Diego Sea Lions women's professional soccer team and all UC San Diego Tritons sports teams. She previously served as a team physician for the San Diego Chargers.
"Dr. Robertson is a fantastic surgeon and colleague. She tailors surgical procedures to best suit her individual patients and their unique bodies, injuries and goals — and her patients love her for it," said Steven Garfin, MD, chair of the Department of Orthopaedic Surgery at UC San Diego School of Medicine. "We are very fortunate to have her leading our sports medicine program."
Robertson is known for using minimally invasive techniques to treat complex ligament, tendon, cartilage and meniscus injuries and restore joint function. She is one of few physicians in Southern California with specialized training in hip arthroscopy (minimally invasive hip surgery).
"I'm passionate about keeping patients active, improving their quality of life and optimizing performance," Robertson said. "As I continue to lead the sports medicine program here at UC San Diego Health, I'm looking forward to expanding our breadth of care as we add skilled specialists and develop our sports medicine program as the best in the region."
In addition to her clinical expertise, Robertson conducts research on cartilage restoration and regenerative medicine, sports injuries, and biomechanics of the hip and shoulder. She has published a number of scientific articles related to these topics, presented at national meetings and authored several book chapters.
Robertson earned her medical degree and completed residency training in orthopedic surgery at UC San Diego School of Medicine. Prior to returning to UC San Diego Health in 2009, she completed a nationally renowned sports fellowship at the Hospital for Special Surgery in New York. There, she performed complex arthroscopic reconstructions of the knee, shoulder, elbow and hip, and gained considerable experience in the field of women's sports medicine.
Robertson is a Southern California native. She was a competitive youth equestrian and soccer player. Today, she stays fit running, skiing and scuba diving.
The Sports Medicine team at UC San Diego Health is on the leading edge of innovation, with access to advanced surgical and medical diagnostics and procedures, including emerging technologies in cartilage restoration and transplantation, regenerative medicine, advanced imaging techniques and other areas of translational research. Patients also benefit from a multidisciplinary team that includes orthopedic surgeons, family, sports and internal medicine physicians, physical medicine and rehabilitation physicians, certified athletic trainers, and a sports dietitian who work together to create treatment plans customized to each patient's specific needs. As San Diego's only academic medical center, UC San Diego Health is also home to the oldest primary care sports medicine fellowship program in the U.S., training more sports care physicians than any other program.
Stay in the Know
Keep up with all the latest from UC San Diego. Subscribe to the newsletter today.