New Mobile Mental Health Crisis Team Launches at UC San Diego
The Triton Compassionate Response team works in partnership with Campus Police to support students in crisis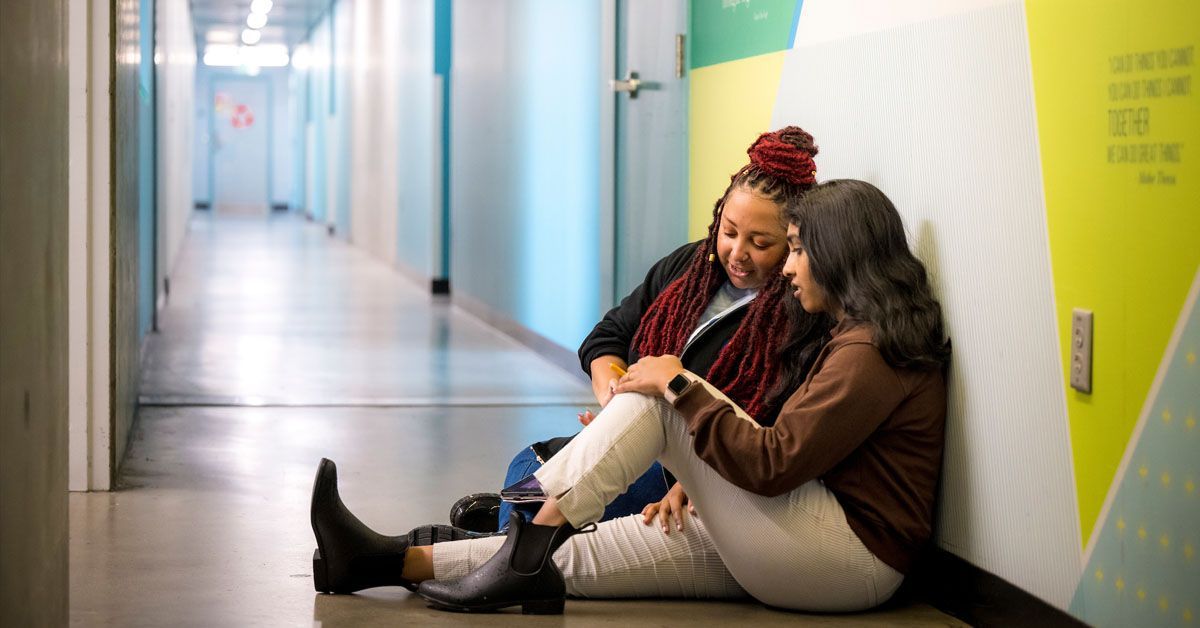 Published Date
By:
Topics:
Share This:
Article Content
In the midst of a mental or behavioral health crisis, it can feel like the world is crumbling around you. While asking for help may seem like a clear choice, fear about what could happen next can be paralyzing. To ease any hesitancy, a new Triton Compassionate Response team has been created to provide interdisciplinary, holistic support to students experiencing a mental or behavioral health crisis.
Known as Triton CORE, the team is dedicated to supporting individuals in an equitable way by validating what they are going through, empowering them to be involved in their healthcare decisions and offering a pathway to wellness that aims to reduce the number of emergency department visits. While the goal is to expand the program to serve all campus members in the future, the initiative will begin by supporting students in crisis.
The university-wide program is a collective effort between Counseling and Psychological Services (a unit of Student Health and Well-being), UC San Diego's Police Department and Student Affairs Case Management with direct input from Associated Students, the Graduate and Professional Student Association and the Office for Equity, Diversity, and Inclusion.
The interdisciplinary approach enables a tiered response depending on the need. Dispatchers can choose to send mental health professionals to support students in distress, with or without police officers. In addition to responding to mental and behavioral health crises, the Triton CORE team will conduct wellness checks and safely connect students to coordinated care, including health and social support resources. The model originated in the University of California Community Safety Plan, which outlines a holistic approach to supporting the diverse needs of campus members. The program is funded through the California Assembly Bill 128, which addresses student mental health needs at the University of California.
Help is just one call away
The Triton CORE team, which began operations in Winter 2023, has two full-time staff members (with a third being recruited) and a part-time San Diego County consultant. These specially trained clinicians provide a reassuring therapeutic environment while de-escalating intense emotions.
Ashley Metoyer is the lead mental health professional for Triton CORE, specializing in crisis intervention. Her career has focused on serving underrepresented, first-generation students who have experienced complex traumas. "For me, supporting people on their worst day is such an honor," shared Metoyer, who is a licensed clinical social worker. "Most of the time folks just want to be seen and heard, validated and acknowledged and know that in this moment with you, they are safe. That's what we provide—a warm, safe landing space for students."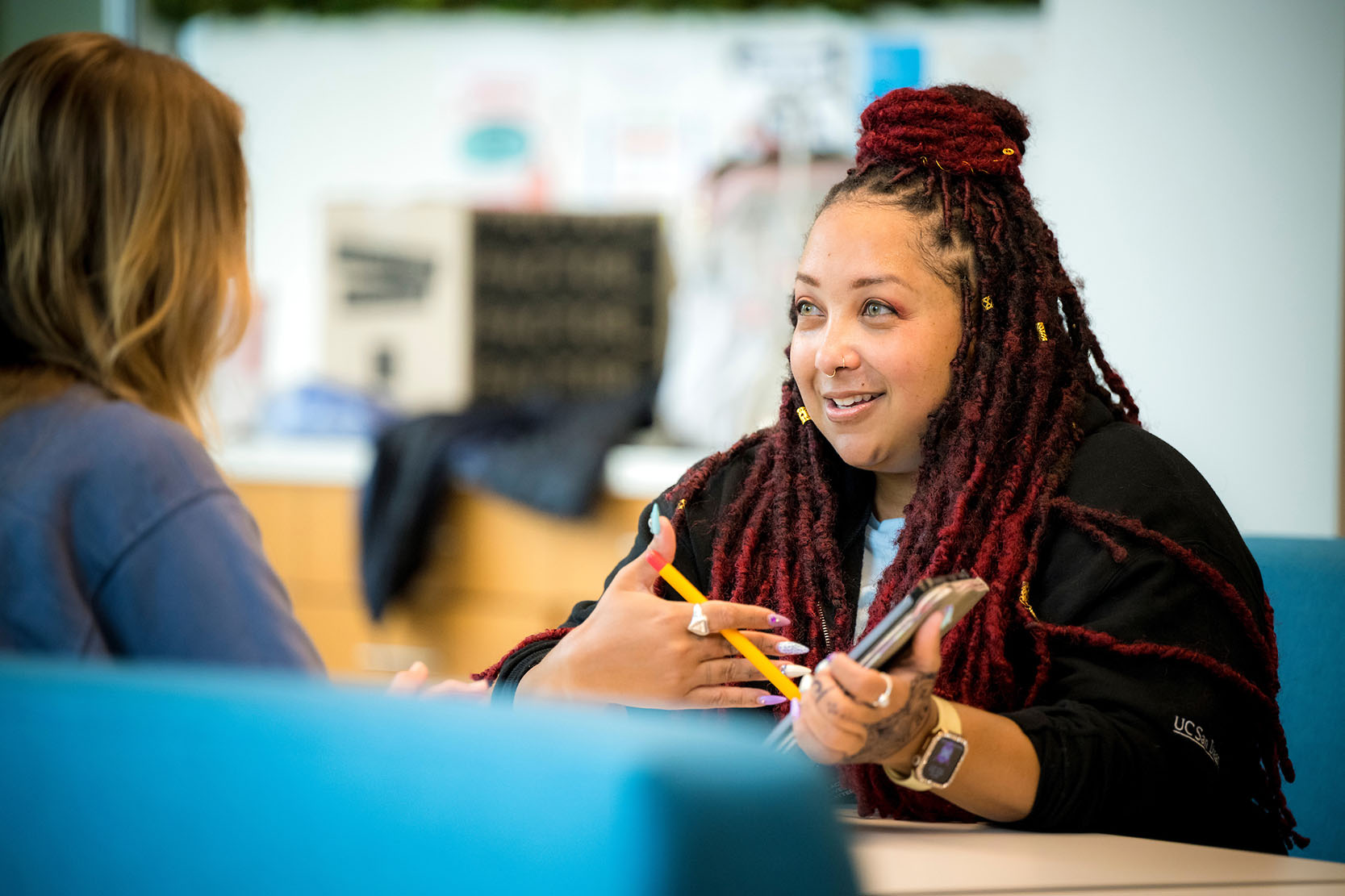 The Triton CORE team is deployed during non-violent behavioral or mental health crises when a student is experiencing complex feelings such as suicidal or homicidal thoughts, ill effects from substance use, a manic episode, psychosis or disorientation. The team also conducts wellness checks to ensure students are safe and well, with options for in-person, virtual or phone connections.
"The university has been working toward a more community-centric approach to campus safety, where a multidisciplinary team of mental health professionals, campus police, social service providers and other personnel work together to prioritize well-being," said UC San Diego Chief of Police Lamine Secka. "The reimagined structure of the Triton CORE team ensures that the most appropriate responders are deployed to meet our community's specific needs with tailored care, resources and services."
The Triton CORE team is situated within the UC San Diego Police Department to coordinate response efforts. When a call for assistance arrives, a dispatcher will ask a series of brief questions to assess whether safety is a concern (for instance if someone has a weapon or violence is occurring). If the location is secure, and if the call was made within the Triton CORE operational hours of 1 p.m. to 10 p.m. on Tuesdays, then a pair of mental health professionals will respond if they are not already deployed. Outside of their operational hours or if any danger is imminent, a pair of police officers will respond. The caller will typically be informed about which team will be arriving.
Being able to respond flexibly with expertly trained, compassionate professionals is a hallmark of the program. Individuals can be supported by a mental health clinician, which may not lead to hospitalization. It could also look like a referral to Counseling & Psychological Services and meeting with a case manager. And for instances when the individual is not able to keep themselves or others safe, campus police partners are ready to help.
Retaining the right to choose
Experiencing a mental health crisis can be very frightening, and it takes courage to reach out during this vulnerable time. While each crisis response is unique, students can be assured that they will retain their power of choice. The Triton CORE team preserves autonomy by asking for consent every step of the way in non-violent situations.
Perhaps even more importantly, the Triton CORE team functions with a trauma-informed lens. This means that clinicians converse with each student to discover and acknowledge the different systems and stressors that have led them to crisis, from financial distress to unsafe living conditions or a traumatic personal relationship.
Metoyer added that the team also recognizes the ways minority communities have been disempowered or stigmatized when asking for support. "When you look at marginalized communities, there is a culture of not feeling safe enough to ask for help, not knowing what the help will be or fearing you will be shamed. What's exciting about Triton CORE is that our goal is to redirect that power and ensure that our students have all the information to make informed decisions, that our services are consensual and that there's anticipatory guidance."
For some, the prospect of being hospitalized can deter them from placing a call for help. In fact, one of Triton CORE's main goals is to decrease the number of students taken to the emergency room for mental or behavioral crises. "If our team can hold space to assess the individual and provide resources without taking them to the emergency room, that will be a win-win situation for everybody," explained Reina Juarez, director of Counseling & Psychological Services. "Our clinicians can determine the least restrictive intervention that is needed—sometimes a wellness check is enough."
When necessary, hospitalization can be an important step toward healing for those who could benefit from seeing a psychiatrist. Both the Campus Police and the Triton CORE teams are trained to file a 5150 hold—an application for an individual to be considered for hospitalization for up to 72 hours. The Triton CORE team is also being equipped with a custom-designed van so that clinicians can accompany students to the emergency room as they await to be admitted. When the team is already deployed or if an emergency happens outside of their operational hours, students can also be transported by campus police.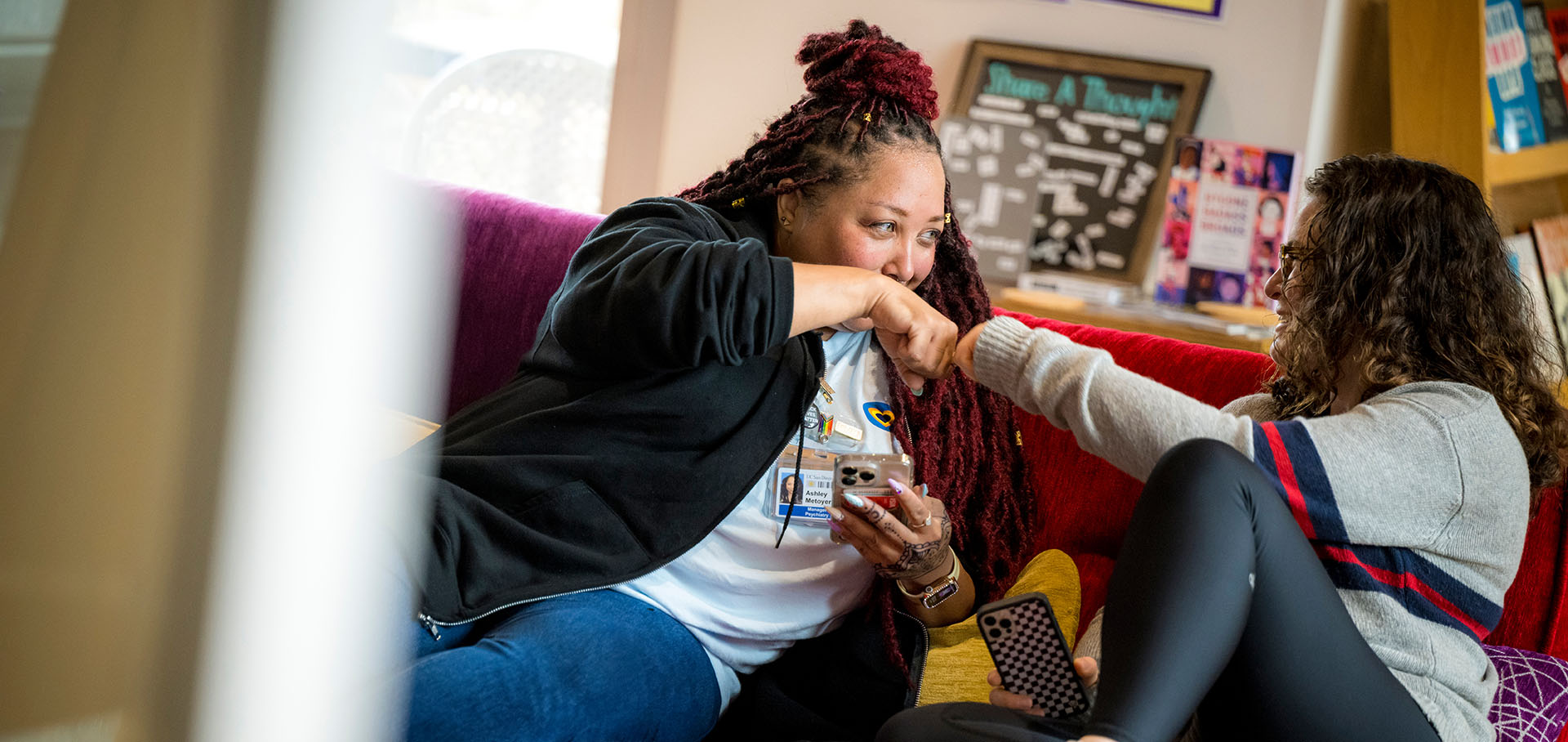 Creating a culture of care
Decelerating a crisis is just the first step toward finding balance again for students who may be experiencing a range of challenges. The Triton CORE program is one resource in a broad network that includes Student Affairs Case Management. Students can meet with a case manager to navigate multifaceted issues ranging from food and housing insecurity to financial troubles.
"Our goal is to create a culture of care so that students know they can come to us for support if needed," explained Andrew Hua, director of Student Affairs Case Management. "Our case managers provide non-clinical care to help students navigate resources effectively, which has been especially important as students return to in-person learning at the university after the pandemic."
Students are also invited to explore ongoing programs and services offered by Counseling & Psychological Services, including one-on-one therapy, community forums, group therapy sessions and self-guided mindfulness apps. These resources can help students build resilience and develop strong coping skills that can be tapped into if future challenges arise.
"I want there to be a sense of ownership," said Metoyer. "I want there to be accountability from our team around the work we are doing. I want students to feel like the Triton CORE program is a reflection of their needs. I'm always seeking out ways we can do better, because we can always do better."
Learn more about the Triton CORE program and the resources available.
Topics:
Share This:
Stay in the Know
Keep up with all the latest from UC San Diego. Subscribe to the newsletter today.