Native American and Indigenous Studies Offers New Minor and New Doctoral Certificate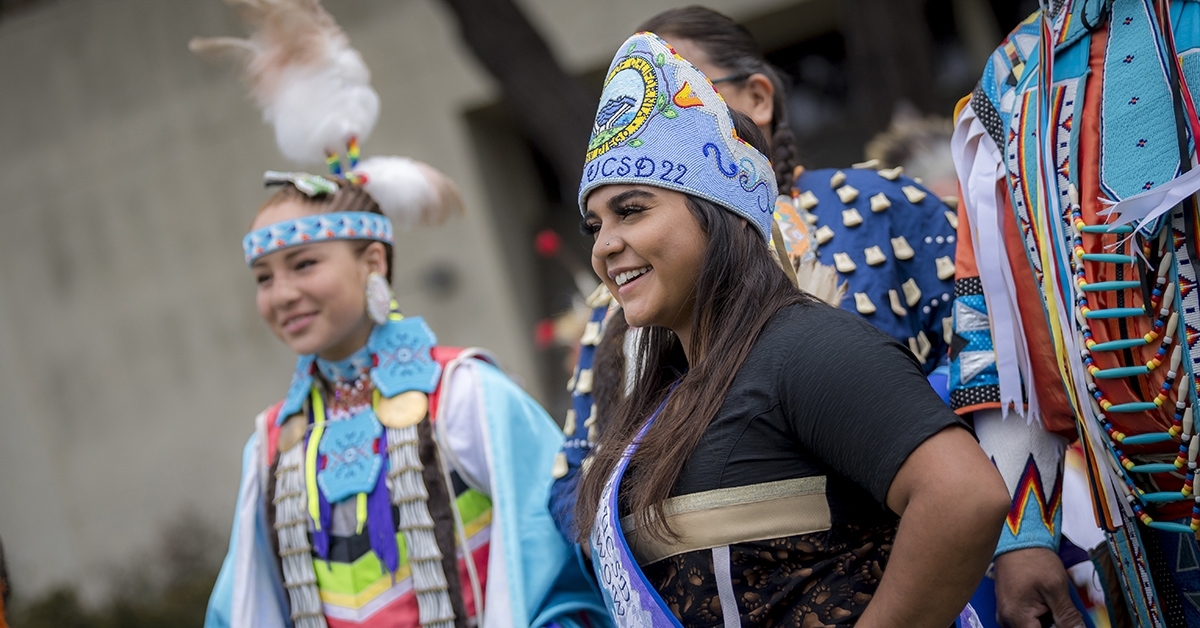 By:
Media Contact:
Published Date
By:
Media Contact:
Topics:
Share This:
Article Content
Students at UC San Diego can now study Indigenous communities in the United States and abroad by adding a concentration in Native American and Indigenous Studies (NAIS) to their degrees. Undergraduate students can pursue a minor. And, unusually, graduate students in any department at UC San Diego can complete a certificate in NAIS.
The new doctoral certificate program draws on disciplines ranging from anthropology to physics to environmental studies. Andrew Jolivétte, chair of UC San Diego's Department of Ethnic Studies and director of the NAIS program, explained that students will build strong foundations in NAIS. As a part of the certificate, they will analyze the historical and contemporary situations of Indigenous communities and understand the intellectual and methodological contributions of NAIS to academia, higher education and the general population.
"The graduate certificate centers on the unique legal, political, and cultural systems of American Indian, Indigenous, and Alaska Native communities across the Americas," said Jolivétte. "It will prepare students for careers in public policy, law, medicine, the arts, Native science and cultural ecology and 21st century leadership for issues of importance related to Native American and Indigenous communities."
Jolivette, along with Native Studies faculty, students, and the leadership of the Inter-Tribal Resource Center, created the NAIS program as part of the ethnic studies department in Fall 2020. As the first in the history of UC San Diego, the program aims to address issues related to the First Peoples of America, which the team believes is essential to a well-rounded, high quality education. It was first approved for enrollment in Fall 2021.
Unique graduate program
"We're not aware of any other NAIS graduate certificate degrees regionally or nationally where a doctoral student from any discipline can earn a graduate certificate to add to their primary degree area," Jolivétte said. "While UC Davis has a Ph.D. and UCLA has an MA in American Indian/Native American and Indigenous Studies, our program is unique in the UC system in that it offers access to all matriculating graduate students from any degree program on campus."
Sierra Sims, a doctoral student in Ethnic Studies who is enrolled in the NAIS graduate certificate program, was drawn in part by the diverse faculty. "Learning what we learn and understanding the world in these unique perspectives are done through the teachings of talented, incredible Black, Indigenous, Dalit, queer peoples of varying backgrounds…," Sims said. "NAIS has opened the space for these scholars and community members to speak, teach and learn."
Undergraduate student opportunities
Undergraduate students from any discipline are also able to add an NAIS minor through the program.
The minor provides a concrete foundation in the histories, lifeways and cultures of Native American and Indigenous communities in the United States and takes a comparative approach by also studying Indigenous communities across the world. The minor examines contemporary issues through an Indigenous lens, looking at topics such as climate change, mixed-race identities and land and water rights from a variety of disciplinary perspectives like oceanography, history or theater.
Jolivétte explained that there are about a dozen students in both the undergraduate minor and graduate certificate program whose backgrounds range across disciplines.
Moriah HanJiaXiu Hayes (they/she), a recent 2021 graduate who earned a bachelor's degree in communication, chose to add the NAIS minor to their degree because of a desire to learn about how colonial legacies shaped and continue to shape the experiences of Indigenous communities.
"I quickly realized how much our public education systems deliberately ignore the truth about the Americas and NAIS helped me undo that," HanJiaXiu Hayes said. "That unlearning and re-learning is and will probably always be an ongoing process, and I'm very thankful to have NAIS as a catalyst for decolonizing my mindset."
HanJiaXiu Hayes is now working on post-production for her feature film Dear Alaska, and says that the minor inspired the stories they want to share: "Essentially, the film captures my journey of healing alongside Indigenous relatives and combats the lasting legacies of colonization along the way."
Inviting Indigenous leaders to campus
Jolivétte shared another unusual feature of the NAIS program at UC San Diego: It will also feature a Culture Bearer/Elder in Residence program.
When it is implemented, the Culture Bearer/Elder in Residence program will host an elder/culture bearer from a local, national or international Indigenous community to work with students, teach the campus community about the most pressing topics in the field of Indigenous studies and deepen relationships between UC San Diego and Indigenous communities. A new elder/culture bearer will be selected each year, first with a focus on California Indigenous communities.
"Any degree from any university that does not begin with training in Native American and Indigenous Studies is missing a fundamental level of expertise in many fields from governance, law and medicine to cultural ecology, history and the visual or performing arts, among many others," Jolivétte said. "NAIS at UCSD is creating a space for thrivance...a place where students, faculty, and community come together to create pathways for excellence in education."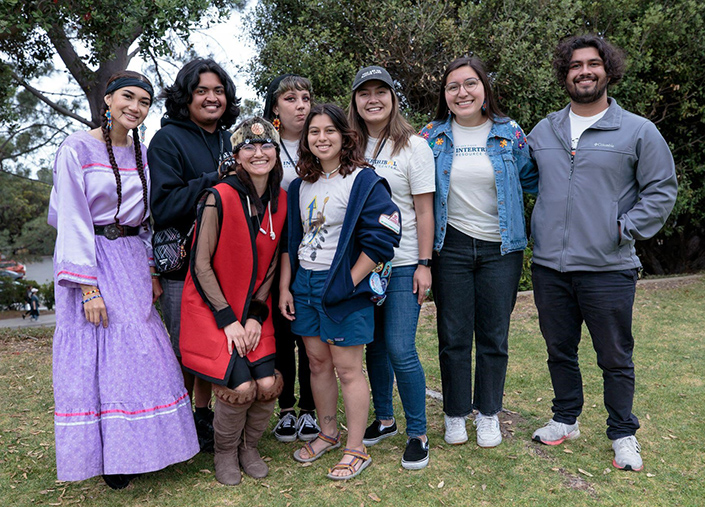 Topics:
Share This:
Stay in the Know
Keep up with all the latest from UC San Diego. Subscribe to the newsletter today.